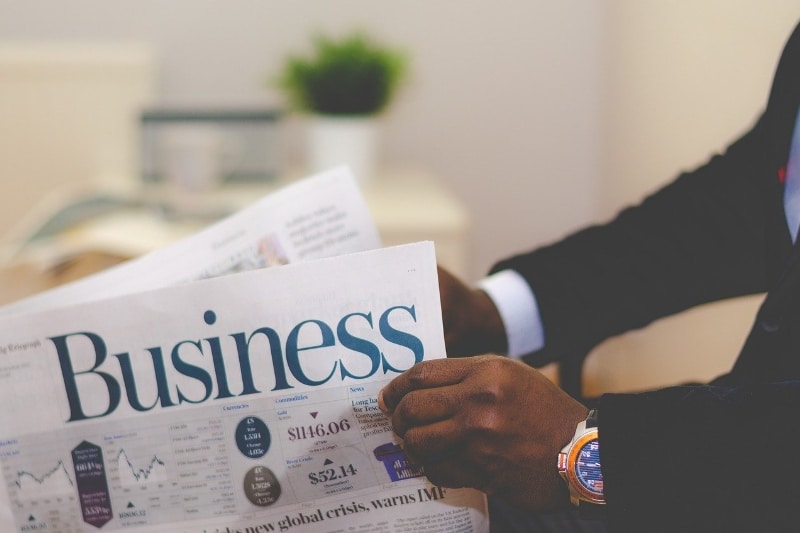 Business News
Business news to help you keep track of the latest developments and identify new opportunities across key sectors in Southeast Asia
Monthly Business News to Help You Understand the Market
Singapore Looking into Adoption of Biofuels and Bioresources
In its pursuit of achieving net-zero carbon emissions by 2050, Singapore is actively exploring the wider implementation of biofuels and sustainable bioresources in ...
Singapore Plans to Seek Bids for New Electricity Generation Capacity by 2028
Singapore will be seeking bids to increase its electricity generation capacity by 2028 to meet the growing energy demand as the Government moves towards a centralized process ...
Singapore and France Defence Ministries to Establish Joint R&D Lab in Singapore to Develop AI Capabilities
The Singapore Ministry of Defence (MINDEF) and France's Ministry of the Armed Forces (MOAF) have signed an agreement to establish a Joint Research & Development ...
Singapore to Outline Blueprint for 6G Mobile and 10Gbps Home Links
A new national blueprint, known as the Digital Connectivity Blueprint, is being drafted by the Ministry for Communications and Information (MCI), outlining plans for 6G ...
Spanish Furniture Brand Kave Home Opens First Regional Store in Singapore
Spanish furniture, design and decoration brand Kave Home launched its flagship store in Singapore in March 2023, its first in Southeast Asia. First established as an online ...
Singapore and Indonesia Sign Agreements on Tech Talent and Smart Cities
During the sixth Singapore-Indonesia Leaders' Retreat held in March 2023, it was announced that Singapore and Indonesia are exploring cooperation in new areas such as tech ...
Singapore and Malaysia to Share Expertise in the Modern Agricultural Sector
In a statement recently made by Malaysia's Ministry of Agriculture and Food Security, it was announced that Malaysia and Singapore intend to expand their current level of ...
US Specialists to Build Hyperscale Data Centers in the Philippines
The Presidential Communications Office (PCO) announced that there is an ongoing negotiation for US-based ENDEC Development Corp. and Diode Ventures, LLC to build hyperscale ...
Philippines Approves over USD 160 Billion Worth of Infrastructure Projects
The National Economic and Development Authority (NEDA) announced that President Ferdinand R. Marcos Jr. has approved 194 high-impact infrastructure flagship projects (IFPs) ...
AGS Health Announces Expansion into the Philippines
US-based revenue cycle management solutions company AGS Health announced the launch of its operations in Manila, Philippines which will serve as a strategic growth partner to ...
Chief Economist Optimist on the Rebound of FDIs to the Philippines
Philippine-based universal bank Rizal Commercial Banking Corporation (RCBC) chief economist Michael Ricafort is optimistic about the rebound of foreign direct investments ...
German Specialty Chemicals Company Expands Capacity in Singapore
German specialty chemicals company Evonik is expanding its capacity to produce MetAMINO® (DL-methionine) on Jurong Island, Singapore, by 40,000 metric tons to around 340,000 ...
Singapore Launches First Research Program for Costal Protection
The Public Utilities Board (PUB) of Singapore has launched Singapore's first research program dedicated to strengthening coastal protection and inland flood management ...
Albatroz Therapeutics Wins the First Amgen Golden Ticket in Singapore
Leading global biotechnology company Amgen and NSG BioLabs, Singapore's largest and leading provider of biotech co-working laboratories and offices, recently ...
Singapore to Redevelop Kranji Water Reclamation Plant and NEWater Factory
Singapore consumes about 440 million gallons of water per day, and this will almost double by 2065. To meet the projected increase in used water, Singapore's Public Utilities ...
Singapore Works with Bluenergy Solutions to Explore Hydrokinetic Energy
The Maritime and Port Authority of Singapore (MPA) is collaborating with marine renewable energy solution provider Bluenergy Solutions, to launch a Proof of Value (POV) ...
Singapore's ST Engineering to Build Six Multi-Role Combat Vessels
Singapore Technologies Engineering Ltd (ST Engineering) recently announced that its subsidiary, ST Engineering Marine Ltd., has been awarded a contract by the Ministry of ...
Indonesia Partners with Global Energy Alliance for Energy Transition Plans
The Global Energy Alliance for People and Planet (GEAPP) has partnered with the Indonesian Ministry of Energy and Mineral Resources to hasten the country's net-zero emissions ...