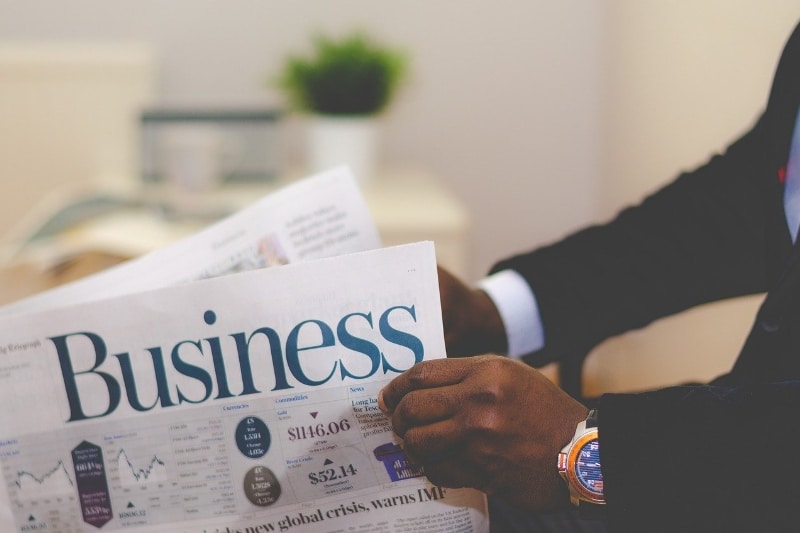 Business News
Business news to help you keep track of the latest developments and identify new opportunities across key sectors in Southeast Asia
Monthly Business News to Help You Understand the Market
DART Partners With Robinsons Supermarket to Provide 15-minute Grocery Delivery
DART, a Manila-based quick-commerce provider, plans to tap the underserved online grocery market to grow its presence in the country as it banks on its 15-minute guarantee of ...
US-based Hematogenix's Oncology Lab to Boost R&D in Local Pharmaceutical, Healthcare Industries
Hematogenix, a US-based global clinical research central laboratory specializing in oncology (cancer research) has established the first central oncology laboratory for ...
DKSH and Oatly Expand Partnership on Plant-Based Portfolio
A leading distributor headquartered in Switzerland, DKSH has established a partnership with Oatly, the largest oat beverage in the world from Sweden through its DKSH Business ...
Samsung SDI Launches USD 1.56 Billion Worth EV Battery Manufacturing Facility in Malaysia
South Korean top battery manufacturer, Samsung SDI Energy Malaysia Sdn Bhd (Samsung SDIEM) has launched the second phase of its EV battery cell manufacturing facility in ...
Sabah to Establish Centre of Excellence That Promotes Cybersecurity
The East Malaysian state of Sabah intends to establish itself as the center of excellence for cybersecurity. The Sabahan State Government has assigned a state-owned ...
Australia Helps Fight the Foot and Mouth Disease Outbreak in Indonesia
The Australian government will provide USD 1.5 million for Indonesia in response to the current Foot and Mouth Disease (FMD) outbreak. Following a formal request for support ...
Malaysia Digital Unveiled to Enhance Digital Capabilities and National Economy
Malaysian Prime Minister Datuk Seri Ismail Sabri Yaakob has unveiled Malaysia Digital as the new national strategic initiative to spur the growth of the country's digital ...
Nestlé Opens USD 147 Million Pet Food Factory in Thailand
Swiss multinational food and drink processing conglomerate Nestlé has just launched USD 147 million Nestlé Purina PetCare factory on the Amata industrial estate in ...
Singaporean Company Completes 2,500 Sites for Satellite Services in Indonesia
Singaporean satellite company Kacific has just announced to have completed the deployment of more than 2,500 sites for Bakti, the Indonesian government's Telecommunications ...
Indonesian Health App Achieves USD 180,000 Annual Revenue from Premium Features
Fita, an Indonesia-based healthcare startup, just announced that it currently sells around 150 premium packages per day, contributing around USD 180,000 in annual ...
Indonesian Leading Mini-Markets to Exceed 40,000 Units
It has been recently projected that the stores of Indonesia's two largest minimarket operators will exceed 40,000 units by the end of 2022 as their sales increase. In the ...
Industrial Estate Authority of Thailand Studies Smart and Green Energy
It has been recently revealed that Industrial Estate Authority of Thailand (IEAT) is conducting a joint study smart energy. Named 'Smart Energy-Smart Grid', the project aims ...
Thai Retailers Launch Campaigns to Incentivize Sales
As Thailand reopens to international tourists, retailers in the country are collaborating to launch marketing campaigns to rekindle shopping among both Thai and foreign ...
Thai Real Estate Companies Exploring the Metaverse
According to recent articles, Thailand´s real estate companies are expanding into sales of digital property within virtual metaverses, while the country´s Prime Minister has ...
Thailand Develops Antibody Nasal Spray against Covid-19
It has been reported that Thai scientists are developing an anti-viral nasal spray aimed at countering Covid-19 infections. The solution neutralizes the virus when it enters ...
US Cancels Tariffs on Solar Panels from Thailand for 2 Years
The United States has announced that it will allow the import of solar panels from Thailand at zero tariff for 24 months, with similar moves set for solar panels imported ...
Thailand Develops Smart Piers
Thailand just opened the Tha Chang and Sathorn smart piers as part of the 'Smart Pier Smart Connection' project. These smart piers connect water transportation with other ...
Thailand Seeks Private Sector Collaboration for Space Industry
Thailand is calling for the private sector to invest in increasing the number of aerospace engineers, which currently do not meet the country's demand. A key focus is ...