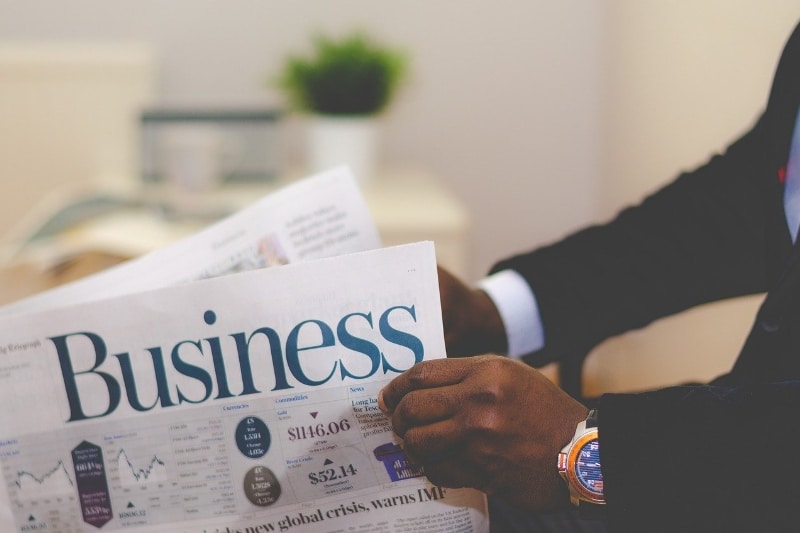 Business News
Business news to help you keep track of the latest developments and identify new opportunities across key sectors in Southeast Asia
Monthly Business News to Help You Understand the Market
Indonesia Undertaking Revision of Oil and Gas Law
Indonesia plans to revamp its 2001 oil and gas law to increase oil and gas production, boost Indonesia's Energy independence and strengthen investment in the country's human ...
Indonesia Tourism Development Corporation Receives Funding for Mandalika Project
The state-owned tourism management enterprise Indonesia Tourism Development Corporation (ITDC) has obtained funding from the Asian Infrastructure Investment Bank (AIIB) to ...
Indonesia Preparing New Electric Vehicle Policy
Indonesia is in the midst of finalizing a new electric vehicle (EV) policy to build its position as a lithium battery hub in the region. The proposed plan offers tax ...
Indonesia Health Tech Startup, the Fit Company, Raises Funding
The Fit Company, an Indonesia-based wellness tech startup, raised an undisclosed amount of seed funding from East Ventures, whose Indonesian investment portfolio includes ...
Indonesia Expecting USD 1.6 Billion Annually from Mandatory Halal Labelling
Indonesia is on the road to make halal labeling compulsory for consumer products and services. The draft on mandatory halal rule is currently awaiting the president's ...
Bali Planning Tourist Tax for Environmental Preservation
In light of the island's ongoing Environmental woes, authorities in Bali are planning to unveil a USD 10 tax on foreign visitors to the island. The revenue will be directed ...
Airbus Encouraged to Produce Aircraft Components in Indonesia
The Indonesian Government has requested Airbus to produce aircraft components in collaboration with Dirgantara Indonesia, an Indonesian aerospace Manufacturing company. The ...
Vietnam's Newest Airline Bamboo Airways Launches Flights
On Jan 16, the Vietnam's Bamboo Airways completed its inaugural flight that departed from Ho Chi Minh City and arrived at Hanoi's Noi Bai International. It joins other local ...
Vietnam, Japan Cooperating to Address Environmental Pollution
As a result of strong economic growth in the current decade, Vietnam is facing severe Environmental issues such as frequent flooding in the city caused by climate change, or ...
Vietnam Preparing to Launch National Digital Map
Vietnam's digital map on https://map.itrithuc.vn/ project, which creates a full address list and associated geocodes in a complete map is planned to be operational by ...
Medical Devices Business Regulations Modified in Vietnam
The Vietnam Ministry of Health (MOH) issued Decree No. 169/2018/ND-CP on 31 December, 2018 amending and supplementing some articles of Decree No.36 on Medical Device ...
CPTPP Takes Effect in Vietnam in January 2019
On January 14, 2019, the Comprehensive and Progressive Agreement for Trans-Pacific Partnership (CPTPP) officially came into effect in Vietnam. The country's National Assembly ...
Construction on Marubeni Paperboard Mill Kicked Off
The Japanese group, Marubeni, has started the construction of paperboard mill plant in the North of Ba Ria Vung Tau Province in January, 2019. The project which is worth VND ...
Construction Initiated on USD 150 Million Solar Plant in Tra Vinh
Trung Nam Tra Vinh Solar Power JSC has recently initiated construction of solar power plants, valued at VND 3.55 trillion (more than USD 150 million), in Duyen Hai Township, ...
Beauty and Healthcare Giant Watsons Enters Vietnam
The leading health and beauty retail brand in Asia and Eastern Europe, Watsons has launched its first flagship store in Vietnam on Jan 17, 2019. The store is strategically ...
70 Transportation Projects to Start in HCMC in 2019
Ho Chi Minh City's department of Transportation has annouced its plan to start the construction of around 70 projects this year, including 45 projects for upgrading and ...
Thailand Seeking Chinese Investment for EEC
Under the Thai government's economic agenda, Rayong, and two other neighboring provinces, Chonburi and Chachoengsao will form the Eastern Economic Corridor (EEC). Stretching ...
Thailand May Become the Worlds Powerhouse of Medical Marijuana
Thailand is on the brink of becoming the first Southeast Asian nation to legalize Medical marijuana, hoping to become a powerhouse in a globally exploding market. In the ...