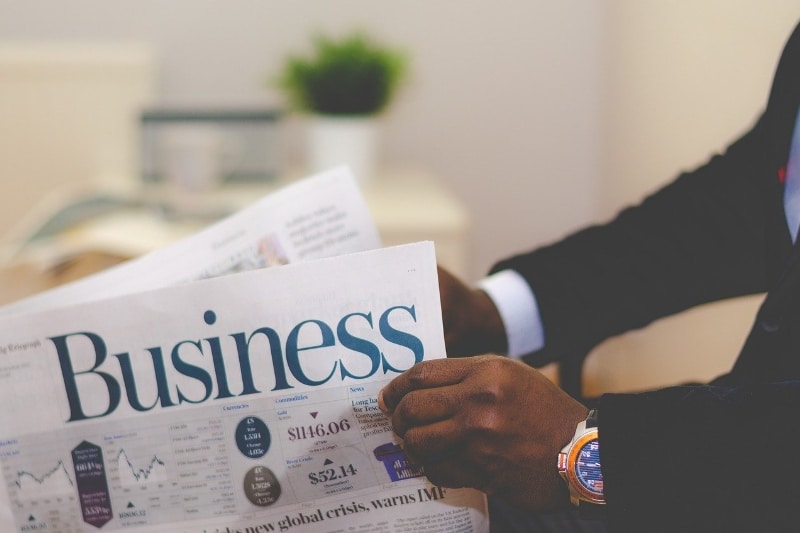 Business News
Business news to help you keep track of the latest developments and identify new opportunities across key sectors in Southeast Asia
Monthly Business News to Help You Understand the Market
Thailand Developing Floating Hydro-Solar Farms to Strengthen Energy Security
Thailand is building one of the world's largest floating hydro-solar farms in Ubon Ratchathani, a province in northeastern Thailand on the border with Laos and Cambodia. ...
Malaysia's Oil and Gas Services and Equipment Industry Blueprint to Boost Resilience and Sustainability Efforts
The Malaysian Government has introduced the National Oil and Gas Services and Equipment (OGSE) Industry Blueprint 2021-2030, which aims to accelerate the development of local ...
Indonesia's Biggest Utility Company PLN Pledges to Stop New Coal Plants from 2023, Embracing Solar Power
Indonesia's biggest utility company PLN has announced that it plans to stop building new coal-fired plants after 2023, with additional electrical capacity to be generated ...
Danish Company Ørsted Entering Vietnam's Offshore Wind Market
Ørsted, a Danish majority state-owned energy company, has announced its office opening in Hanoi, Vietnam. With this move, Ørsted is expanding its footprint in Asia after ...
AECO Energy Launches AECO Pacific and Aims to Deliver 'Last Mile' of Value Chain to Singapore's Open Electricity Market
With over 12 years of experience in delivering open market electricity services in Australia, AECO Energy is establishing AECO Pacific and bringing its second generation of ...
AC Energy Gears up to Develop the Philippines' Largest Wind Farm
AC Energy Corporation is moving closer to its 2025 goal of achieving 5,000 MW of renewable energy target with the start of construction of the 160 MW Balaoi & Caunayan ...
UK and Indonesia Forming Joint Economic and Trade Committee (JETCO)
The United Kingdom (UK) and Indonesia have signed an MoU to establish the Joint Economic and Trade Committee (JETCO). The new committee will help promote trade, investment, ...
South Korean, Japanese Manufacturing Companies to Invest USD 2.1 Billion in Malaysia's High-Tech Industries
Malaysian Ministry of International Trade and Industry (MITI) has announced a committed investment amounting to MYR 8.9 billion (USD 2.1 billion) for high-tech industrial ...
Singapore Strengthens its IP Regime with 10-year Intellectual Property Strategy 2030
On 26 April 2021, commemorating World Intellectual Property Day, Singapore unveiled the Singapore Intellectual Property Strategy 2030 (SIPS 2030). The 10-year blueprint aims ...
Japan is Top Investor in Philippine Ecozones
The top investor in the Philippine Economic Zone Authority (PEZA) in 2021 is Japan, whose total accumulated investments from 1995 up to the present is now at PHP 716.22 ...
Investment Applications in Thailand Skyrocket in the First Quarter of 2021
According to Thailand's Board of Investment (BOI), the number of applications to invest in Thailand increased to 401 applications in the first quarter of 2021, up by 14% from ...
ADB Forecasts Strong Economic Growth for Vietnam Despite Covid-19
Thanks to effective measures taken to contain the Covid-19 pandemic, Vietnam's gross domestic product (GDP) grew by 2.9% in 2020, one of the highest growth rates globally. ...
Triumph Aviation Services Asia to Collaborate with Thai Aviation Industries
Triumph Aviation Services Asia (TASA), a subsidiary of Triumph Group headquartered in Pennsylvania, has entered into an MoU with Thai Aviation Industries (TAI), a certified ...
Malaysia Airports to Continue with Subang Airport's Regeneration Project worth USD 314 Million
As part of ongoing efforts to develop Subang Airport (SZB) into an aviation hub in the Asia-Pacific region, Malaysia Airports Holdings Bhd (MAHB), one of the world's largest ...
German and Turkish Companies Engaged to Customize Frigate Design for Indonesian Navy
Indonesia, the world's largest archipelagic nation, is looking to renew and increase the strength of its naval arsenal. Indonesian state-owned shipbuilder PT PAL has engaged ...
Ecozone Authority Pushes for the Establishment of Defense Industrial Hubs in the Philippines
The Philippine Economic Zone Authority (PEZA), a state agency tasked to promote investments in export manufacturing in the country, is eager to turn the country's military ...
Bamboo Airways to Launch Direct Flights to the United States
Bamboo Airways, a hybrid carrier launched by Vietnamese construction company FLC Group, has acquired slots to operate regularly scheduled nonstop flights between Vietnam and ...
Aerospace Logistics Company B&H Worldwide Doubles Size of Operation in Singapore
Aerospace logistics company B&H Worldwide is doubling the size of its operation in Singapore. The new facility covers 28,000 sq ft and is located adjacent to its existing ...