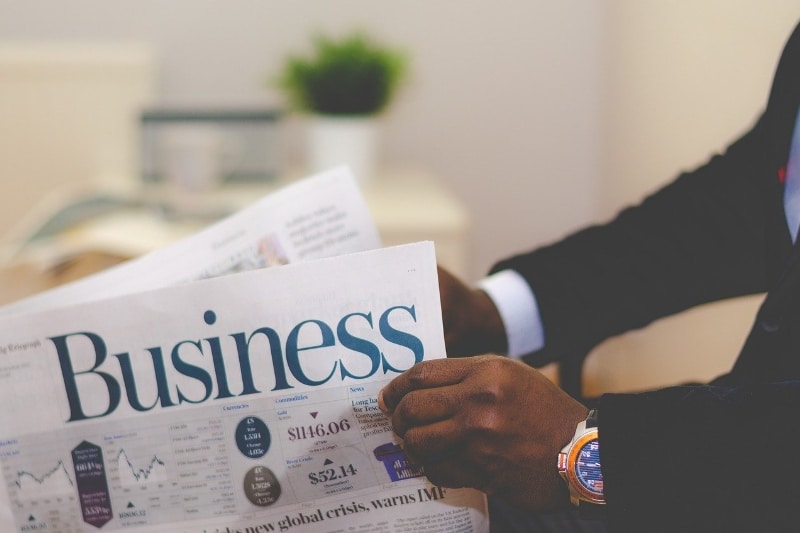 Business News
Business news to help you keep track of the latest developments and identify new opportunities across key sectors in Southeast Asia
Monthly Business News to Help You Understand the Market
Ho Chi Minh City Making Progress on Planned Metro System
The Ho Chi Minh City (HCMC) administration has asked the Department of Planning and Investment to evaluate the pre-feasibility study of metro line no.5, whose total capital ...
Pilot Mobile Money Project Waiting for Vietnam PM's Approval
The State Bank of Vietnam, the country's central bank, announced that a mobile money pilot project has been submitted to the Prime Minister (PM) for approval. It ...
Vingroup Designs Two Invasive Ventilator Models for COVID-19 Treatment
Vietnamese conglomerate, Vingroup, announced it has designed two invasive ventilator models, which are compliant with international standards, while maintaining high ...
Thai Retailers Find Alternative Sales Strategies During Coronavirus Outbreak
In order to keep their businesses running amid the Covid-19 outbreak, retailers in Thailand are experimenting with a mix of alternative sales strategies like drive-through ...
Thailand Convention and Exhibition Bureau Starts Digital MICE Services
Responding to the challenged of the spread of the COVID-19 and global lockdown, the Thailand Convention and Exhibition Bureau (TCEB), the government agency tasked with ...
Thai Hospitals Tap on ICT Solutions to Fight COVID-19
China's Huawei Technologies and the Thai Ministry of Digital Economy and Society and have revealed plans to provide Artificial Intelligence (AI) solutions and 5G technology ...
Thai Airways Presses Ahead with MRO Facility After Airbus Dropout
Thai Airways International has announced that it will press on with its project to build a USD 339 million maintenance facility east of Bangkok, after its partner Airbus ...
Siam Commercial Bank Implements Blockchain Solution for Cross-Border Payments
Siam Commercial Bank (SCB), one of Thailand's largest banks by assets, has revealed the formation of a partnership with Ripple which provides an enterprise blockchain ...
New Thai Low Cost Airlines Selects Triumph for Boeing 737 Wheels Service
Triumph Group has announced that Triumph Aviation Services-Asia Ltd (TASA) has been awarded a contract by Thai Summer Airways Co, Ltd to provide maintenance and repair ...
China Energy Engineering to Build 90-MW Solar Farm in Thailand
In April 2020, a unit of China Energy Engineering Corp (CEEC), China Gezhouba Group International Engineering Co Ltd, signed a contract worth around USD 500 million to design ...
BOI Takes Steps to Accelerate Medical Sector Investment and Ease COVID-19 Impact
In April 2020, Thailand's Board of Investment of Thailand (BOI) approved a series of measures aimed at mitigating the impact of the coronavirus or COVID-19 outbreak on ...
American Company Delivers Shredders to Industrial Waste-Power Plant in Thailand
SSI Shredding Systems, based in Oregon, US, has delivered three shredders to Thai enterprise SCG Cement-Building Products Co Ltd, which will use the machines for its fuel ...
Singapore's Last Mile Logistics Firm Ninja Van Raises USD 279 Million amid COVID-19
Singapore-based Ninja Van recently became one of South East Asia's best funded startups when it raised USD 279 million in Series D funding round amid COVID-19. Launched in ...
Singapore-based startup ABM Respiratory Care Designs IoT-enabled Tele-Ventilator
The COVID-19 pandemic has highlighted not only a shortage of ventilators but also an enormous strain on healthcare professionals managing many ventilators at once. Medtech ...
Singapore Awards 5G Spectrum and Aims for Nationwide 5G Coverage by 2025
Singapore's Infocomm Media Development Authority (IMDA) recently named Singtel Mobile Singapore Pte Ltd (Singtel) and the Joint-Venture Consortium (JVCo) formed by StarHub ...
Singapore Appoints GS Engineering to Construct Integrated Train Testing Center
Singapore's Land Transport Authority (LTA) has awarded a SGD 639.5 million contract for the design and construction of an Integrated Train Testing Center (ITTC) to GS ...
Plant-Based Meat Alternative Producer to Set Up Manufacturing Center in Singapore
Growthwell Group, a Singaporean producer of plant-based meat alternatives, has secured USD 8 million in a funding round led by Singapore's sovereign wealth fund, Temasek to ...
UK's THG Group Partners Singapore Airlines to Charter 100+ Flights
THG, the British online retailer, plans to charter more than 100 flights in cooperation with Singapore Airlines, taking distribution into its own hands instead of relying on ...