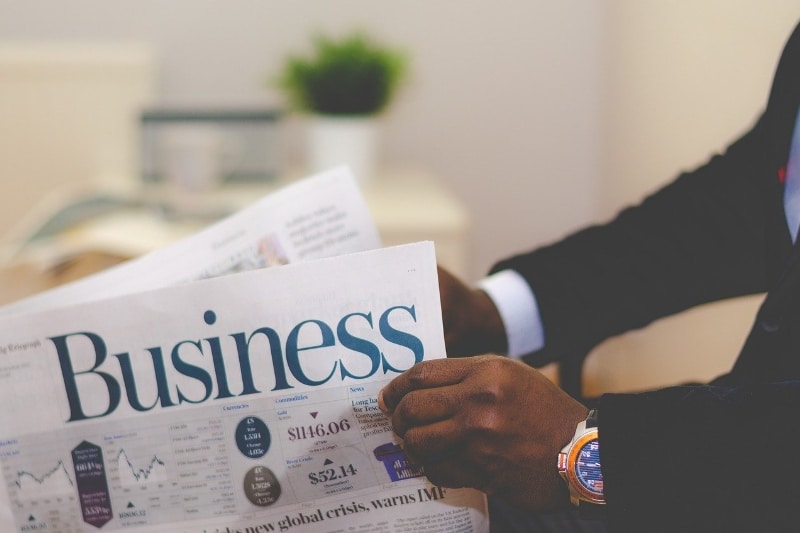 Business News
Business news to help you keep track of the latest developments and identify new opportunities across key sectors in Southeast Asia
Monthly Business News to Help You Understand the Market
Thai Seafood Giant Targets the Sustainable and Plant-based Segment in Partnership with US Specialists
Thailand-based company Thai Union, one of the world's largest seafood companies, announced its goal to become a leader for plant-based seafood, exploring emerging areas ...
Memorandum of Understanding to Decarbonize Indonesia
Mitsubishi Heavy Industries, Ltd. (MHI) has signed a memorandum of understanding (MOU) with Indonesia's Institut Teknologi Bandung (ITB) for the purpose of conducting joint ...
Manufacturing Sector Continues to Thrive in Vietnam
Vietnam has been recently recognized as "the world's new production base" as the country continues recording optimistic export turnover and huge FDI inflows. In a report ...
SIA Engineering Opens SGD 9 million Aircraft Engine Maintenance Facility To Service Next-Gen Plane Engines
SIA Engineering has opened an SGD 9 million (USD 6.6 million) aircraft engine services (AES) facility in Singapore to provide basic maintenance services for French company ...
GenScript opens USD 15 million State-of-the-Art Manufacturing Facility in Singapore
GenScript Biotech, the world's leading life science research tools and services provider, opened a USD 15 million 30,000-square-feet manufacturing facility in Singapore for ...
Agilent and A*Star's SIFBI Collaborate to Boost Singapore's Agri-Food Ambitions
Agilent Technologies, a global leader in the life sciences, diagnostics and applied chemical markets, signed a Research study Partnership Contract (RCA) with the Singapore ...
Vietjet Air to Cooperate with ST Engineering to Leverage Operational Capacity
In February 2022, Vietnamese low-cost carrier Vietjet Air signed a comprehensive component Maintenance-By-the-Hour (MBH™) contract with the Singaporean firm ST Engineering to ...
Malaysia to Develop National Robotics Roadmap
Malaysian Prime Minister Datuk Seri Ismail Sabri Yaakob has announced the government's plan to produce the National Robotics Roadmap (NRR) to push robotic technology into the ...
Malaysia Receives over USD 39.46 Billion Investments from US Companies
A total of USD 39 billion haS been invested by US companies into the Malaysian economy despite challenges posed by the COVID-19 pandemic, according to the American Malaysian ...
Malaysia's Kedah Rubber City Aims for USD 2.38 Billion Investments By 2025
Malaysian Prime Minister Dato Seri Ismail Sabri has launched the Kedah Rubber City (KRC), which aims to become a leader in the growth of the domestic rubber industry and a ...
Keppel Collaborates with Sovico in Vietnam
Singapore's Keppel Group and Vietnam's Sovico Group have signed a Memorandum of Understanding to develop and roll out sustainable energy and smart, sustainable township ...
Indonesian Online Grocery HappyFresh Launches Supermarket Division
HappyFresh, an Indonesian online grocery company, has launched a store branch, HappyFresh Supermarket, to deliver groceries to customers across Southeast Asia (SEA). ...
Indonesia to Broaden Telemedicine for COVID-19 Patients Outside Jakarta
Indonesia's government will expand its free telemedicine program for COVID-19 patients outside Jakarta. By using the government website, COVID-19 patients outside of Jakarta ...
Indonesia Acquires More Than 70 Jets from France and the United States
The potential sale of F-15ID aircraft and related equipment to Indonesia, estimated to be valued at USD 13.9 billion, has been approved by the US State Department. In ...
ICT Firms Continue to Expand in Vietnam
According to the 2021 Buzz Rankings released by YouGov, a global public opinion and data company, e-commerce platforms and technology firms continued to be highly evaluated ...
Singapore's Investment Ecosystem Drives Start-up Growth
The Southeast Asia digital economy is set to continue its momentum and strong growth despite the pandemic, with Regional M&A activity hitting an all-time high of almost ...
Further Nationwide Regulations for Tuna Harvest in Indonesia
The Indonesian government aims to set new strategies for its tropical tuna harvest in order to protect the wild stock in the country. The country has the highest annual tuna ...
French Specialist to Install 2.7 MWp Rooftop Solar in Thailand
French multi-energy major TotalEnergies SE has recently signed a binding, long-term agreement to deliver a 2.7 Megawatt peak solar PV (photovoltaic) rooftop and power 27% of ...