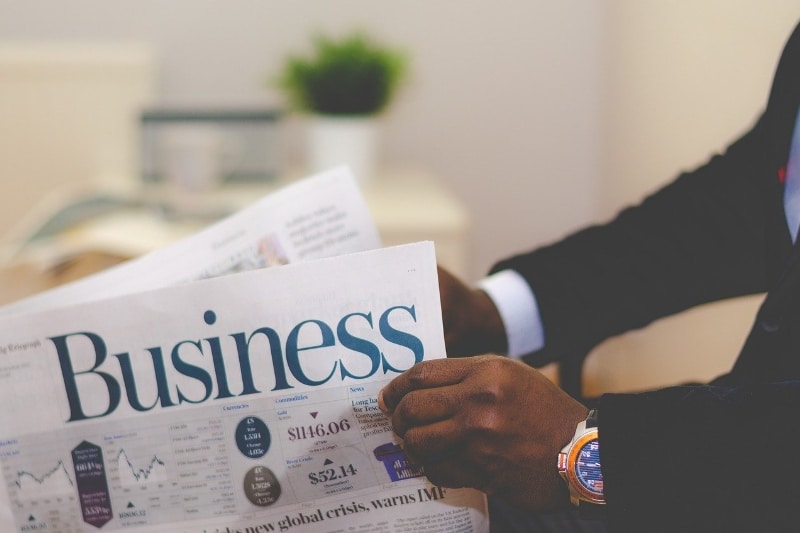 Business News
Business news to help you keep track of the latest developments and identify new opportunities across key sectors in South East Asia
Monthly Business News to Help You Understand the Market
CMC Corporation Launches Open ICT Infrastructure Ecosystem in Vietnam
CMC Corporation (CMC), a leading ICT corporation in Vietnam, has launched an open Infrastructure ecosystem for enterprises and organizations called C.OPE2N. The architecture ...
Additional USD 344 Million Investment for Flood Prevention in HCMC
Ho Chi Minh City (HCMC) is projected to carry out 218 anti-flood projects with a total cost of nearly USD 344 million (VND 8 trillion) in 2019 to address chronic flooding and ...
U-Tapao Airport and Eastern Airport City Project Bidders Revealed
Names of the bidders for U-Tapao Airport And the Eastern Airport City Project were revealed when the Royal Thai Navy, which manages Rayong's U-Tapao airport, unsealed the bid ...
USD 1 Billion Green Infrastructure Finance Facility Launched for South East Asia
On 4 April, 2019 in Bangkok, the Association of Southeast Asian Nations (ASEAN), the Asian Development Bank (ADB) and major development financiers launched a facility, called ...
Trade Boost Expected as Second Thai-Myanmar Friendship Bridge Opens
The second Thailand-Myanmar Friendship Bridge linking Thailand's Mae Sot district and Myanmar's border city of Myawaddy on the Thai-Myanmar border has been officially opened ...
Sony Shifts Smartphone Production to Thailand
According to media reports, Sony is closing a smartphone production plant in Beijing and shifting to Thailand. The unit has continually experienced losses over the last few ...
Samitivej Hospital Launches Virtual Medical Service App
Samitivej Hospital Group, a private hospital in Thailand with a network of eight hospitals and owned by Bangkok Dusit Medical Services (BDMS), recently announced the launch of
RS Company to Focus on Retail Sector Business
RS Media & Publishing Company (RS Media) has moved its business category in the Stock Exchange of Thailand from "media & publishing" to "commerce" with effect from March 29. ...
PTT, Gulfs Team up on EEC Ports
PTT Plc, Thailand's stater-owned oil and gas conglomerate, has formed a consortium with Gulf Energy Development Plc (Gulf), one of the leading Energy producers in Thailand, to
Cross-Border Payment Solutions Involving Thailand Showcased at ASEAN Meeting
During the ASEAN (Association of Southeast Asian Nations) Central Bank Governors' Meeting in Chiang Rai, Thailand, several cross-border initiatives on cross-border payment ...
Constant Energy to Deploy 50 MW Solar for SCG Cement Factories
Constant Energy, a renewable electricity generation and storage investment platform with offices in Thailand and France, announced on 29 March that it has executed a ...
Singapore's Seletar Aerospace Park to Offer Indoor Testbeds for Drones
JTC Corporation, the government agency responsible for the development and management of industrial estates, and the Association of Aerospace Industries Singapore (AAIS) ...
Singapore Unveils Underground Space Usage Plans for 3 Pilot Areas
Under its Draft Master Plan 2019 (DMP19) released on 27 March, the Urban Redevelopment Authority (URA) of Singapore has unveiled plans for underground space use in three pilot
Singapore to Invest USD 60 Million in Cell Therapy Manufacturing
At the 11th Research, Innovation and Enterprise Council (RIEC) Meeting of the Singapore government on 27 March, it was announced that Singapore will invest SGD 80 million (USD
Singapore Agrees on Mutual Recognition of Derivative Trading Venues with EU and the US
On 1 April 2019, the European Commission recognized a number of Singapore trading venues authorized by the Monetary Authority of Singapore (MAS) as eligible for compliance ...
NTUC Income Partners with ZhongAn for Digital Insurance Innovation
NTUC Income, a leading insurer in Singapore announced a partnership with ZA Tech Global Limited (ZA Tech), the business entity for overseas technological exports formed by ...
New Center in Singapore to Support Energy Sector Innovation by SMEs and Start-ups
Nanyang Technological University, Singapore (NTU), Enterprise Singapore, and the Sustainable Energy Association of Singapore (SEAS) launched a one-stop hub on 16 April to help
New 135,700 sqm Retail Complex Opened at Singapore Airport
On 11 April, Jewel Changi Airport (Jewel) gave selected members of the public a sneak peek into a 135,000 sqm lifestyle destination at Changi Airport, developed by Jewel ...