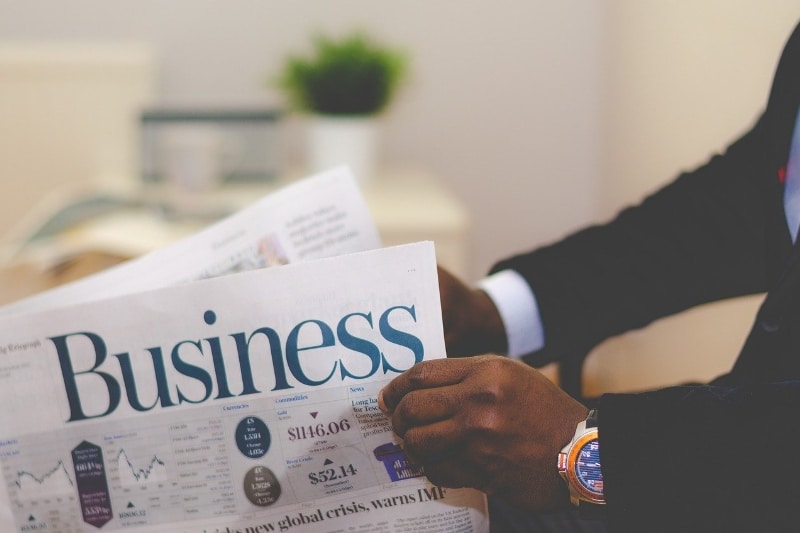 Business News
Business news to help you keep track of the latest developments and identify new opportunities across key sectors in Southeast Asia
Monthly Business News to Help You Understand the Market
Microsoft to Launch First Datacenter Region in Indonesia
Microsoft has announced that it will launch its first datacenter region in Indonesia as part of its Berdayakan Ekonomi Digital Indonesia initiative. The datacenter will ...
Malaysian Government to Work with Google Cloud for Digital Transformation Initiatives in Public Sector
In accordance with Malaysia's National Digital Economy Blueprint (MyDIGITAL), which was released in February 2021, the Malaysian government has appointed Google Cloud as the ...
Investors Bet on the Da Nang ICT Park
The Trung Nam Group, a professional organization investing in energy, infrastructure, and real estate, has begun work on five factories worth USD 65.2 million at the Da Nang ...
Converge Sets 2021 Capex at PHP 20 billion
Fiber internet provider Converge ICT Solutions Inc. allocated PHP 20 billion (USD 413 million) in capital expenditures this year for its nationwide expansion, up from PHP 16 ...
Green Climate Fund to Accelerate Energy Efficiency Investment in Vietnam
On behalf of the Green Climate Fund (GCF), the World Bank has signed a grant worth USD 11.3 million issued to the State Bank of Vietnam (SBV) to to support energy efficiency ...
Thailand Invests in Electric Vehicles; Attracts US Specialist
Aiming for a zero-carbon future, Thailand is currently developing long-term strategies to present at the 26th session of the United Nations climate change conference (COP26), ...
Republic Cement Partners with Colgate-Palmolive Philippines to Tackle Plastic Waste
Republic Cement, a leading construction solutions provider and Colgate-Palmolive Philippines, makers of leading oral and personal care health and hygiene products, have ...
Malaysian Water Agencies to Begin Water Reclamation Initiative in Malaysia
Malaysian Water Agencies, Air Selangor in Selangor state, and Indah Water Konsortium Sdn Bhd (IWK), a company under the Ministry of Finance have signed a partnership ...
Keppel Marina East Desalination Plant Officially Opens
Singapore's fourth desalination plant, the Keppel Marina East Desalination Plant (KMEDP), has officially opened. KMEDP is operated by Marina East Water Pte Ltd (Marina East ...
Indonesia to Partner with Germany on Green Infrastructure; Exploring Collaborations with the Netherlands
Indonesia and Germany have launched a strategic partnership to develop green infrastructure in the South East Asian country. The initiative aims to reduce carbon emissions in ...
Korean Companies Contribute to the Development of Thailand's LGN Industry
Thai Petrochemical Industry Polene Power (TPIPP) has signed a memorandum of understanding with Korea Gas Corp (KOGAS) and Korea Western Power to cooperate for Thailand's ...
Singapore's First Multi-Energy Filling Station
Union Gas Holdings Limited, an established provider of fuel products in Singapore, has exclusively appointed Surbana Jurong Group as part of a collaboration to study and ...
Petronas to Collaborate with ADNOC and Masdac on Energy Value Chain Solutions
Malaysia's Fortune 500 firm, Petronas plans to partner with UAE-based Abu Dhabi National Oil Company (Adnoc) and Masdar for strategic development across the whole energy ...
New Power Projects to Be Developed by GE Renewable Energy
GE Renewable Energy has signed a cooperation agreement with Vietnam Electricity Construction Corporation (VNECO) to develop the second wind power project in Binh Thuan ...
India's Indika Energy and UAE's Masdar Invest in Indonesia's Solar Industry
Indonesian PT Indika Energy Tbk. and India's solar developer, Fourth Partner Energy, have formed a joint venture called PT Empat Mitra Indika Tenaga Surya (EMITS) to provide ...
DOE Taps Private Sector to Provide Electricity Services in Palawan and Negros Occidental
The Department of Energy (DOE) has declared a total of 69 locations in Negros Occidental and Palawan as remote, underserved and unserved areas, which are open for the private ...
USD 272 Million Investments Approved by PEZA Board in March 2021
The Philippine Economic Zone Authority (PEZA) Board has approved a total of 33 new projects in March 2021 - these are expected to bring about PHP 13.19 billion (USD 272 ...
Vietnamese Textile Industry Sees Growing Export Opportunities
Following the EU-Vietnam Free Trade Agreement (EVFTA) and the recovery from the Covid-19 pandemic, Vietnam now eyes opportunities to boost its apparel and textile exports. ...