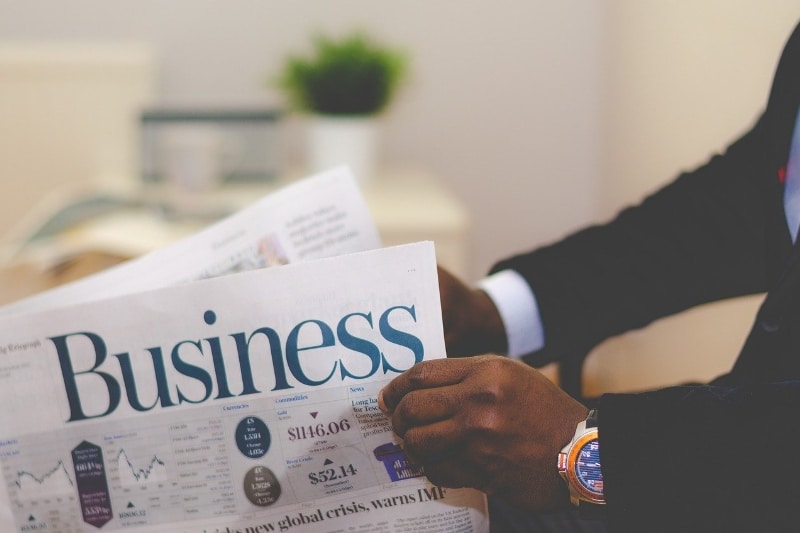 Business News
Business news to help you keep track of the latest developments and identify new opportunities across key sectors in Southeast Asia
Monthly Business News to Help You Understand the Market
American Healthtech Company Signs MOU to Work on Strategic Initiatives in Thailand
The Thailand Centre of Excellence for Life Sciences (TCELS), a public organization under the Ministry of Higher Education, Science, Research and Innovation and an American ...
ADB Invests in Thai Company's Green Bond for Wind Farm Development
The Asian Development Bank (ADB) has announced that it will invest THB 3 billion (USD 99 million) in a THB 10 billion (USD 330 million) green bond issuance from Thai Energy ...
Volocopter Unveils Air Taxi Port Prototype and Completes First Manned Flight in Singapore
The world's first full-scale air taxi "vertiport" was unveiled on 21 October 2019 during the Intelligent Transport Systems (ITS) World Congress in Singapore, through a ...
Singapore Unveils National AI Strategy
In November 2019, Singapore launched a National AI Strategy consolidating all current existing initiatives related to AI, such as those with AI Singapore (AISG), a national ...
Singapore Establishes World's Largest Genetic Databank of Multi-Ethnic Asians
Scientists and clinicians from several research institutions in Singapore have established a new genetic databank containing the completed whole-genome sequencing (WGS) data ...
Singapore and the US Agree to Strengthen Cooperation in Infrastructure Finance
On 17 October 2019, Singapore and the United States of America signed a Framework to Strengthen Infrastructure Finance and Market Building Cooperation. The agreement builds ...
New Initiatives in Singapore Aim to Empower Households to be More Energy Efficient
The Energy Market Authority (EMA), the regulator of the electricity and gas industries; the Ministry of the Environment, Water Resources (MEWR); and SP Group, the ...
Fintech-as-a-Service Player Launches All-In-One Singapore Payments Platform
London-based fintech-as-service player Rapyd has entered into partnerships with key players of Singapore's payments ecosystem to provide a single "Singapore Platform" ...
Council of the European Union Approves EU-Singapore Free Trade Agreement
On 8 November 2019, the Council of the European Union (EU), comprising ministerial-representatives of the EU's 28 member states, has adopted the decision to conclude the ...
Changi Airport Group Awards Liquor & Tobacco Concession to Lotte
Changi Airport Group (CAG) announced on 24 October 2019 that it has awarded its core-category Liquor & Tobacco concession tender to South Korean retailer, Lotte Duty Free ...
A*STAR Launches Hyper-Personalized Manufacturing Initiative for FMCG Sector
Singapore's lead public sector research agency, Agency for Science, Technology and Research (A*STAR) launched a SGD 38 million (USD 28 million) hyper-personalized ...
San Miguel Corporation to Use Biodegradable Plastics Packaging
San Miguel Corporation (SMC) is set to become the first Filipino company to utilize fully-certified biodegradable plastic packaging. The company is tapping a local ...
Philippines Jumps by 29 Places in Ease of Doing Business Rankings
The Philippines has achieved its highest recorded improvement since 2010 in the latest World Bank's Ease of Doing Business (EODB) Report, as the country's ranking jumped 29 ...
Philippine Company Signs MOU on Energy and Construction Projects with US Engineering Firm
Philippine company OrionGroup International has signed a memorandum of understanding (MOU) with US firm, Burns & McDonnell for Energy and construction projects in the ...
Philippine Air Force Acquires C-295M Aircraft from Spain
The newest aircraft under the Armed Forces of the Philippines' (AFP) Modernization Program was formally received by the Philippine Air Force (PAF) and Department of National ...
NOW Telecom Partners with South Korea's SK Telecom for Commercial 5G Rollout
NOW Corporation and its subsidiary, NOW Telecom Company, Inc, another wireless telecommunications provider in the Philippines, entered into a strategic partnership with South ...
Manufacturing Support Initiatives Eyed by Philippine Department of Trade and Industry
The Department of Trade and Industry is undertaking an assessment of the Philippines' overall Manufacturing strategy with the aim of strengthening support to manufacturers ...
Grocery Retailer Eyes Rapid Growth in the Philippines
Philippine grocery retailer MerryMart Grocery Centers Inc announced that it plans to open 10 stores in 2019 before accelerating its expansion in the next decade. The company ...