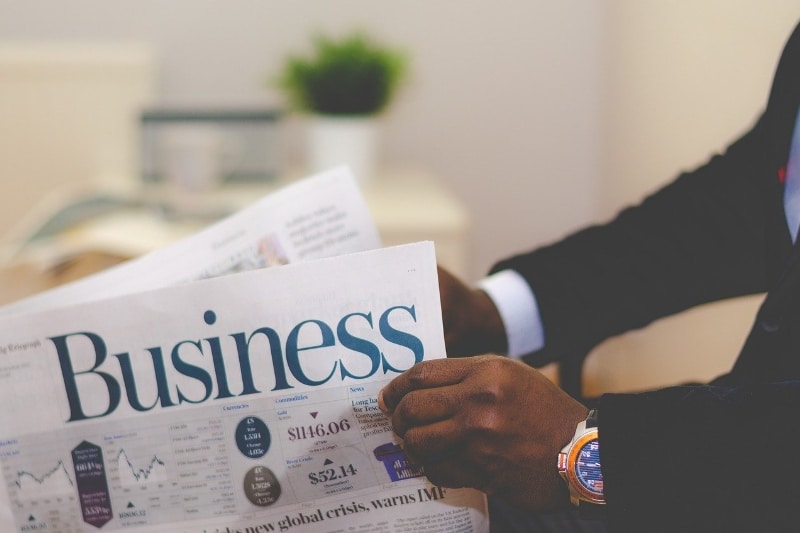 Business News
Business news to help you keep track of the latest developments and identify new opportunities across key sectors in Southeast Asia
Monthly Business News to Help You Understand the Market
US Company Partners with Indonesia´s Telecom Carrier to Accelerate 5G Rollout
Juniper Networks, an American leader in secure, AI-driven networks, announced that XL Axiata, one of Indonesia's largest mobile telecommunications carriers, will upgrade its ...
J&T Express to Boost Malaysia's Logistics Infrastructure Via USD 134 Million Investment
Indonesia's headquartered logistics company, J&T Express (J&T) is spending MYR 600 million (USD 134 million) to purchase land and develop a new warehouse facility in ...
Sarawak State Keen to Partner with Brunei, Indonesia and South Korea in Sustainable Aviation Fuel Venture
The state government of Sarawak, the largest state in Malaysia, is exploring sustainable aviation fuel (SAF) to sustainably produce jet fuel and reduce aviation carbon ...
Sunway XFarms will Launch the Largest Indoor Vertical Farm in Kuala Lumpur
The largest indoor vertical farm in Kuala Lumpur will be unveiled in the third quarter of 2022 by Sunway XFarms, a Malaysia-based agritech firm and subsidiary unit of Sunway ...
US Cybersecurity Firm Fortinet Expands and Increases Investment in Malaysia
Fortinet, the global integrated and automated cybersecurity solution provider from the United States is growing its presence and investment in Malaysia. The company has ...
Global Medical Device Companies Choose Malaysia for Over USD 300 Million Investment
As part of Malaysia's investment promotion goal to attract premium and high-tech medical device product manufacturers, the country has successfully secured large investments ...
Vietnam to Collaborate with Belgium on Green Energy and Port Development
The Belgian Vietnamese Alliance (BVA) and the Flanders International Technical Agency (FITA) recently held a workshop in Brussels highlining Vietnam's potential in renewable ...
Vietnam to Anticipate Various Environmental Initiatives in Upcoming Months
According to the Australian Embassy in Vietnam, a Plastics Innovation Hub was launched on June 23, to reduce waste in Vietnam through key stakeholder collaborations in ...
Malaysia Registers Fastest Growth in 28 Years as Total Trade Exceeds USD 495 Billion
The Department of Statistics Malaysia (DOSM) announced that Malaysia's trade value reached a new milestone in 2021 as it surpassed MYR 2.2 trillion (USD 495 billion), the ...
Vietnam to Draw More Investments from The Republic of Korea
The Republic of Korea (RoK) has been one of the top FDI source countries in Vietnam since 2020, according to the Ministry of Planning and Investment. In the first five months ...
Hospitals in Ho Chi Minh City to Manage Organ Donation and Transplant Using Technology
On June 23rd, 2022, many hospitals in Vietnam introduced the country's first-ever software for organ donation, management, allocation, and transplantation. The software ...
ACV To Sign a Sister Airport Agreement With Società Esercizi Aeroportuali
To encourage future development, the Società Esercizi Aeroportuali (SEA) of Italy and the Airports Corporation of Vietnam (ACV) have signed a sister airport agreement. This ...
Mom and Baby Products Market See a Bright Future in Vietnam
The retail market for mothers' and babies' items is rising in Vietnam due to the rising awareness of health issues in the country, especially among vulnerable populations ...
Beer Made from Recycled Sewage Water Wins Approval in Singapore
Two months after it became available in supermarkets in Singapore, the 'NEWBrew' beer appears to have been well received by most consumers who have sampled it. First revealed ...
DFNN to Work Together with Nautilus in Developing Philippines' First 'Green Data Center' in Bataan
DFNN, Inc. signed an MOU with Nautilus Data Technologies (Nautilus) to collaborate and jointly assist each other in projects involving the development of a data center in the ...
Vietnam's Plan to Implement Digital Addresses for All Households by 2025
According to Vietnam's National Postal Development Strategy, all households in the country will have digital addresses by 2025. The strategy aims to make the postal industry ...
Vietnam to Enlarge its Expressway System by 2030
In a recent working session between Vietnam's Prime Minister and the Ministry of Transport (MOT), it has been affirmed that building 5,000 kilometers of expressway by 2030 ...
New USD 4.65 Million Project to Reduce Costs and Increase Efficiency of Nanoparticle Manufacturing
A new Singapore-based research project, called the Accelerated, Manufacturing Platform for Engineered Nanomaterials (Ample), was launched in July. Funded by Singapore's ...