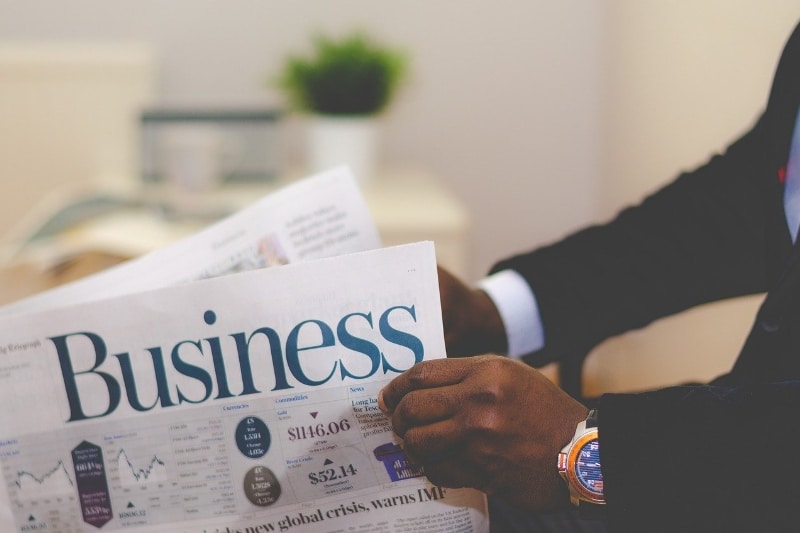 Business News
Business news to help you keep track of the latest developments and identify new opportunities across key sectors in South East Asia
Monthly Business News to Help You Understand the Market
Philippine Cement Firm Pouring in USD 195 Million in its Plants to Meet Rising Domestic Demand
Big Boss Cement, Inc. (BBCI), the country's newest cement player using a unique Environment-friendly process, is investing a total of PHP 10 billion (USD 195 million) for its ...
PPA Fast-tracking Offers to Upgrade Seaports Across the Country
The Philippine Ports Authority (PPA), the Philippines' main authority managing large-scale ports, has recently received a couple of unsolicited seaport development proposals ...
Philippines' PLDT and Converge ICT to Build More Subsea Cables
More investments in the improvement of technology Infrastructure, particularly submarine cabling, will be seen in the next few years as the country's largest telecom company, ...
Philippines Explores Halal Cooperation with Indonesia
The Philippines' Department of Trade and Industry (DTI) has expressed its interest to enter into a Mutual Recognition Arrangement (MRA) on halal certification and ...
Philippine Navy Plans to Acquire its First Ever Submarines
The Philippines Navy (PN) announced that President Rodrigo Duterte has approved the inclusion of two submarines in its acquisition list. These will be the first ever ...
Philippine Bill Seeks to Open up "Public Services" to Foreign Players
House Bill (HB) No. 78, a proposed amendment to 83-year old Public Service Act or Commonwealth Act No. 146, which aims to open up certain utilities to investments from foreign
Korean Company to Develop Solar Power Plant in the Philippines
Philippine company Amatera Renewable Energy Corp. has entered into a memorandum of agreement (MOA) with Korean partner TPC Construction Corp. for the development of a 50 ...
Filinvest and Hitachi Form 60-40 Water Solutions Joint Venture
Philippine conglomerate Filinvest Development Corporation (FDC) and Singapore firm Hitachi Aqua-Tech Engineering Pte. Ltd. inked a joint venture (JV) agreement to put up a ...
European Nutrition Company Enters Philippines Market
Nutricia, a popular brand from Europe for early life and Medical nutrition, recently announced its plan to enter the Philippines before the year ends. Nutricia is under the ...
Singapore-Based Blue Planet Acquires Malaysian Industrial Waste Processing Company
Singapore's Blue Planet Environmental Solutions Pte Ltd has recently acquired Globecycle Holdings Sdn. Bhd., a waste management company specializing in handling industrial ...
Prudential Introduces AI-Powered Health Mobile App in Malaysia
Prudential Corporation Asia has introduced Pulse, an all-in-one digital app with Artificial Intelligence (AI)-powered health information. Officially unveiled on 12 August, ...
Mega Projects to Drive Malaysia's Economy in Second Half of 2019
Economist Lee Ju Ye from Maybank Kim Eng Group, a wholly-owned subsidiary of Maybank stated that Malaysia's economic growth for the second half of 2019 will be positively ...
Malaysia's DreamEDGE to Work with Japan's Daihatsu for Third National Car
Malaysia's Minister of International Trade and Industry (MITI), Darell Leiking, has announced that Malaysian digital engineering services firm, DreamEDGE Sdn Bhd has been ...
Malaysia Needs USD 7.9 Billion to Achieve Renewable Energy Target by 2025
Malaysian Minister of Energy, Technology, Science, Climate Change and Environment (MESTECC) Yeo Bee Yin stated that Malaysia will need MYR 33 billion (USD 7.9 billion) worth ...
MAHB Collaborates with Huawei Technologies for Airports 4.0 Initiative
Malaysia Airports Holding Berhad (MAHB), a public listed airport company that manages 39 airports nationwide has signed a Memorandum of Understanding (MOU) with Huawei ...
Chinese Hygiene Products Company Opens Regional Hub in Malaysia
On 4 September, Hong Kong-listed Vinda International Holdings Ltd announced that it will invest more than MYR 500 million (USD 119 million) on a new regional hub in Malaysia ...
Airbus to Invest USD 120 Million in Malaysian Aerospace Industry
Airbus SE announced on 30 August that it will invest MYR 505 million (USD 121 million) for three key initiatives to enhance the aviation and aerospace industry in Malaysia. ...
95% of Rural Population in Sabah to Have Quality Infrastructure by 2025
Malaysia's Rural Development Minister Rina Mohd Harun aims to ensure 95% of the rural population especially in Sabah will enjoy quality and efficient basic Infrastructure such