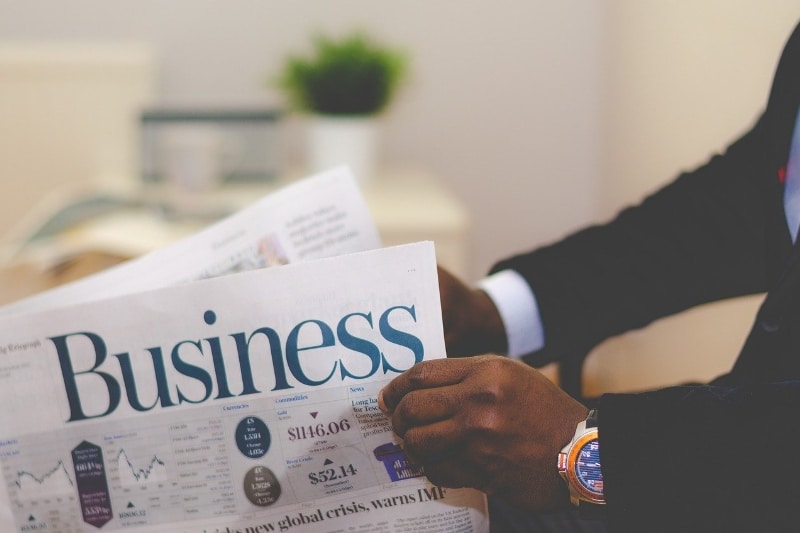 Business News
Business news to help you keep track of the latest developments and identify new opportunities across key sectors in Southeast Asia
Monthly Business News to Help You Understand the Market
US-based Advanced Energy Starts Manufacturing Operations in Penang
Advanced Energy Industries, a US-based global leader in the design and Manufacturing of power conversion, measurement and control solutions has started the commercial ...
Project Launched in Sabah to Convert Timber Waste to Biodegradable Plastics
Sabah, a state located in east Malaysia, has announced plans to use technology to convert waste from the timber industry into biodegradable plastics in a venture called Benta ...
Petronas Creates Predictive Maintenance Solution for Industrial Facilities
Malaysian state-owned oil and gas company, Petroliam Nasional Bhd (Petronas) announced the development of a digital solution called the Advance Diagnostic and Prognostic ...
Malaysia's First Online Solar Energy Marketplace BuySolar Launched
OpenSys (M) Bhd's unit, OpenSys Technologies Sdn Bhd, a Malaysian open source software solutions focused company has launched BuySolar, the country's first online marketplace ...
Malaysia Relaxes Rules for Foreign Grocery Retail Operators
Malaysia has relaxed the rules governing foreign operators of large-format grocery stores, following a recent revision on the Guidelines on Foreign Participation in the ...
Malaysia Airlines Partners with REVIMA to Provide Landing Gear Services
Malaysia Airlines Berhad (MAB) entered into an agreement with France-headquartered REVIMA to provide landing gear services.  REVIMA is a leading Maintenance, Repair & ...
London-Based AI-Focused Venture Capital Firm to Expand to South East Asia
Skymind Global Ventures (SGV), an artificial intelligence (AI) ecosystem builder based in London has announced the launch of a USD 800 million fund in January to support new ...
Axiata Plans to be Operating a Digital Bank by 2021
Axiata Group Bhd, one of Malaysia's leading telecommunications groups has revealed that the company is in talks with 11 parties on possible partnerships to set up Malaysia's ...
Singapore's OUE Acquires Majority Stake in Indonesia's Maxx Coffee Chain
Singapore-based property firm OUE announced that it acquired, through its indirect wholly-owned subsidiary, Oddish Ventures Pte Ltd, a 88.43% stake in Indonesia's Maxx Coffee ...
New USD 1.1 Billion Viscose Rayon Production Facility Unveiled in Indonesia
In late February 2020, President Joko Widodo inaugurated Indonesia's largest integrated viscose rayon production facility for Asia Pacific Rayon (APR), which is part of Royal ...
Indonesian Customs Adopting Blockchain-Enabled Platform from Maersk and IBM
Indonesia's Customs and Excise Department under the Ministry of Finance has announced the adoption of the blockchain-enabled TradeLens platform in Indonesia. The ...
Indonesia to Develop First National Circular Economy Strategy
The United Nations Development Program (UNDP), in partnership with the Indonesian Ministry of National Development Planning (Bappenas) and with the support of the Government ...
Indonesia Planning to Relax Drug Patent Rules to Boost Domestic Pharmaceutical Industry
The Indonesian federal government is planning to relax standards on drug patents with an omnibus bill on job creation to support the country's pharmaceutical ...
Indonesia Hires AECOM, Mckinsey and Nikken Sekkei to Design New Capital
American engineering company AECOM, strategy consulting firm McKinsey & Company and Japanese architectural and engineering firm Nikken Sekkei will be involved in ...
Indonesia and Netherlands Sign USD 1 Billion with of Trade Deals During Royal Visit
During the visit of King Willem-Alexander and Queen Maxima of the Netherlands to Indonesia in March 2020 25 business agreements worth USD 1 billion, covering wide ranging ...
Indonesia Aims to Double Gas Production by 2030 in Bid to Reduce Trade Deficit
Indonesia is striving to double gas production over the next 10 years to 12.3 billion cubic feet per day as it sets to become one of the world's top exporters with major ...
Indonesia Agrees to US Military Grant of Drones and Helicopters
The Indonesia's Defense Ministry has agreed to accept the United States' military grant consisting of 14 Insitu ScanEagle drones and 3 Bell 412 helicopters. The military ...
Vietnam to Remove Limit 49% of Foreign Investors' Capital Contribution for Intermediary Payment Firms
In the draft decree replacing Decree 101/2012 / ND-CP stipulating non-cash payment submitted to the Government in June 2020, the State Bank of Vietnam (SBV) is expected not ...