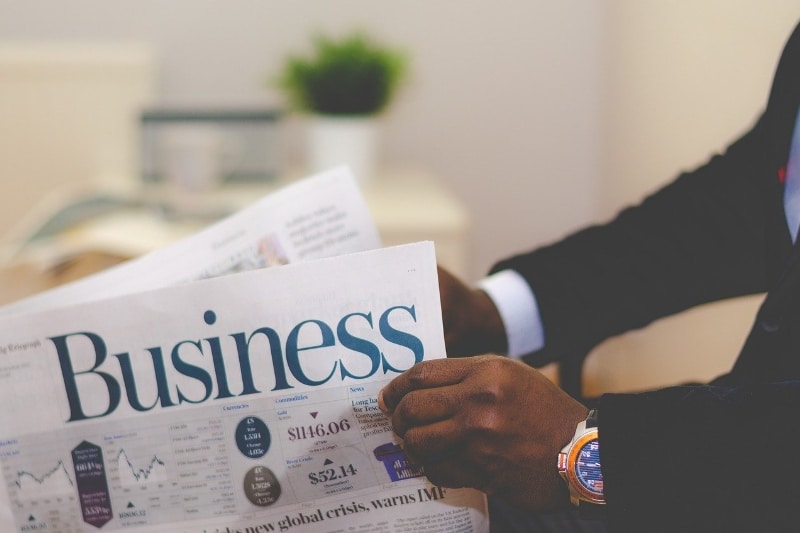 Business News
Business news to help you keep track of the latest developments and identify new opportunities across key sectors in Southeast Asia
Monthly Business News to Help You Understand the Market
PUB Singapore to Install 300,000 Smart Water Meters by 2023
PUB, Singapore's National Water Agency, is rolling out the first phase of a Smart Water Meter Program in Singapore, which will see the installation of 300,000 smart water ...
PerkinsElmer Opens New Lab Instrument Manufacturing Facility in Singapore
On 2 May, PerkinsElmer opened its largest manufacturing facility for analytical instrumentation in Singapore at JTC MedTech Hub, a dedicated facility for medical technology ...
Pavilion Energy Performs Singapore's First Commercial Ship-to-ship LNG Bunkering
Singapore-based LNG ( liquefied natural gas) player, Pavilion Energy announced on 2 May that it has performed the first commercial ship-to-ship LNG bunkering in the Port of ...
Monetary Authority of Singapore Transferring USD 33 Billion to GIC
The Monetary Authority of Singapore (MAS) announced on 8 May that it would be transferring SGD 45 billion (USD 33 billion) from the official foreign reserves (OFR) to the ...
Jet Aviation Integrates Hawker Pacific Operations
Jet Aviation, a subsidiary of American aerospace and defense multinational General Dynamics, announced that it has completed the integration of Hawker Pacific operations at ...
USD 3 Billion Energy Complex to be Built in Batangas City
Three Chinese state-owned companies have agreed to develop a 102-hectare property into an Energy complex in the coastal village of Simlong in Batangas City, ...
Taiwan's New Kinpo Group Sets Philippines as Group's Hub in South East Asia
New Kinpo Group (NKG), one of Southeast Asia's leading electronic Manufacturing companies, is expanding its operations in the Philippines, assisted by the country's ...
Phoenix Petroleum Plans to Convert Circle K to FamilyMart Stores
Phoenix Petroleum Philippines Inc, through its wholly-owned subsidiary Philippine FamilyMart CVS Inc, announced that it is in negotiation to acquire the assets of convenience ...
Philippines' GDP Growth Surges, to Become Upper Middle-Income Economy by 2022
A report by IHS Markit has forecasted Philippines' GDP to double within the 2019-2026 period from USD 330 billion to USD 672 billion. Although the growth is expected ...
Philippine National Police Acquires USD 34.5 Million of Vehicles, Equipment
The Philippine National Police (PNP) has acquired fresh vehicles, equipment and bomb-sniffing dogs to beef up the capabilities of its operating units. The acquisition is ...
Manila Bay Establishments Required to Connect to Sewer Lines or Set up Treatment Plants
The Department of Environment and Natural Resources (DENR) is now requiring all establishments within the Manila Bay region to connect to existing sewer lines or set up their ...
DICT Taps Singaporean Company for Fiber Network Rollout
HyalRoute Group, through its subsidiary Philippine Fiber Optic Cable Network, will invest up to USD 2 billion for laying out shared fiber optic cables throughout the country, ...
Ayala to Build First Comprehensive Cancer Specialty Hospital in the Philippines
Ayala Healthcare Holdings, Inc. (AC Health) announced that it is investing PHP 2 billion (USD 38.3 million) to build the first cancer specialty hospital in the country. The ...
ADB Commits USD 2.7 Billion, its Largest Funding Deal to the Philippines
Responding to the Philippine government's massive "Build, Build, Build" Infrastructure program, the Asian Development Bank (ADB) is ramping up its loan financing from USD 1 ...
Sunsuria Partners with Chinese Corporations for Logistics Park and Automotive Technology
Sunsuria Bhd, a Malaysian investment holding company, has signed a Memorandum of Understanding (MOU) with Chinese logistics provider Sinotrans to explore setting up a smart ...
Sabah to Host New Aerospace Training Center
The state of Sabah in Malaysia will host the country's first and only aircraft maintenance technician training center when the proposed MYR 25 million (USD 5.99 million) KKIP ...
Nestle Malaysia Announces MYR 220 Million of Capital Expenditure
Nestle Malaysia Bhd announced capital expenditure (capex) of MYR 220 million (USD 52.75 million) for the current year, with the majority, MYR 100 (USD 23.98 million), ...
Maxis Launches First Commercial Narrowband-IoT Service in Malaysia
Maxis has launched Malaysia's first commercial Narrowband Internet of Things (NB-IoT) service. Starting from April 2019, the company activated its NB-IoT network within key ...