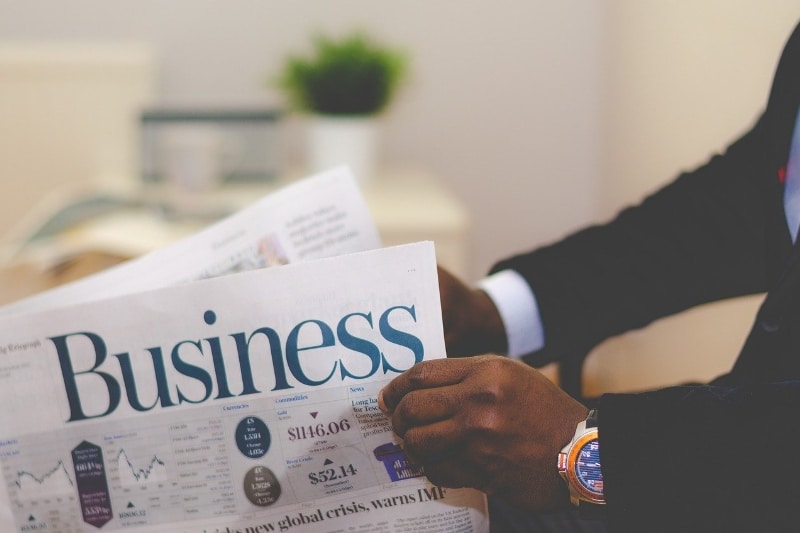 Business News
Business news to help you keep track of the latest developments and identify new opportunities across key sectors in Southeast Asia
Monthly Business News to Help You Understand the Market
Tesco Thailand Could Open 750 New Convenience Stores
British supermarket giant Tesco-Lotus is evaluating opening 750 new stores in Thailand over the next three years, bringing along with it almost 10,000 jobs. Tesco already has ...
Lenzing Group Builds World's Largest Lyocell Fiber Plant in Thailand
Austria-based Lenzing Group has approved the construction of a state-of-the art lyocell (a type of rayon made from wood pulp) fiber production plant in Prachinburi, Thailand, ...
Improved Performance in UN SDGs Could Boost Thailand's Investment Competitiveness
Thailand has advanced 19 places from 2018 to rank 40th globally and first in ASEAN in the 2019 UN's Sustainable Development Goals (SDGs) Report. This development is expected ...
Go-Jek Expanding Financial Services, Food Delivery in Thailand
Indonesian ride-hailing app Go-Jek will offer more financial services and expand its Thai food delivery business following an investment of an undisclosed amount from Siam ...
Three Singapore Government Agencies Partner to Set up New Digital Industry Office
On 26 June, three Singapore government agencies - Economic Development Board (EDB), Enterprise Singapore and Infocomm Media Development Authority (IMDA)-  announced a ...
Singapore-Based Medical Diagnostics Startup Raises USD 5 Million
One BioMed, a Singapore-based medical diagnostics company, announced on 10 July that it has raised USD 5 million in a Series A round, led by Singapore-based venture capital ...
Singapore Makes Progress Towards Transformation of Environmental Services Industry
At the opening of the CleanEnviro Summit Singapore (CESS) Catalyst 2019, Singapore's Minister for the Environment and Water Resources, Mr Masagos Zulkifli, provided key ...
Singapore Launches Joint Call for Innovation Projects with Seven Countries
Enterprise Singapore, together with agencies from seven EUREKA countries, officially opened a joint call for innovation projects on 9 July through the EUREKA GlobalStars ...
Singapore Extending Digital Bank Licenses to Non-Bank Players
The Monetary Authority of Singapore (MAS) announced on 28 June that it will issue up to five new digital bank licenses. This is in addition to any digital banks that the ...
Singapore Building Smart Facility to Train Armed Forces for Urban Operations
On 30 June 2019, Minister for Defense for Singapore, Dr Ng Eng Hen, officiated at the groundbreaking ceremony for a next generation Smart Training Facility called SAFTI city ...
Sembcorp to Install Solar Panels on CapitaLand Buildings in Singapore
On 9 July energy, marine and urban development group, Sembcorp Industries (Sembcorp) announced a partnership with leading real estate firm, CapitaLand Group (CapitaLand), for ...
Omnichannel Retail Model Gathering Steam in Singapore
A recent report on Channel NewsAsia by Tan Soo Jiuan, Associate Professor in the Department of Marketing at the National University of Singapore Business School, highlighted ...
GSK Opens New Continuous Manufacturing Facility in Singapore
On 5 July pharmaceutical giant, GlaxoSmithKline (GSK), opened a new continuous manufacturing facility, as well as an expanded production building at its Jurong site, with a ...
Development Commences on Phase 2 of Tuas Port in Singapore
Singapore commenced reclamation for Tuas Terminal Phase 2 on 4 July 2019. When fully operational, Tuas Terminal Phase 2 will add a capacity of 21 million twenty-foot ...
Union Bank of the Philippines Joins Hands with OneConnect for Blockchain-based Financial Solutions
Union Bank of the Philippines' fintech subsidiary UBX, has tapped OneConnect to build and implement the country's first blockchain platform. The partnership aims to make ...
Philippine Medical Depot Establishes Medical Simulation Facility
Medical equipment provider, the Philippine Medical Depot (PMD) recently established a simulation facility for Medical schools in the Philippines. The simulator, located at ...
Philippine Company Lands Contract for Manufacturing 5G Device Components
According to a disclosure to the Philippine Stock Exchange, Cirtek Electronics Corp. (CEC), a wholly owned subsidiary of Cirtek Holdings Philippines Corporation (CHPC), won a ...
New Innovation Law Aims to Boost Global Competitiveness of Filipino MSMEs
Republic Act 11293 or the Philippine Innovation Act has been signed into law, aiming to foster the entrepreneurial spirit and promote growth and competitiveness of micro, ...