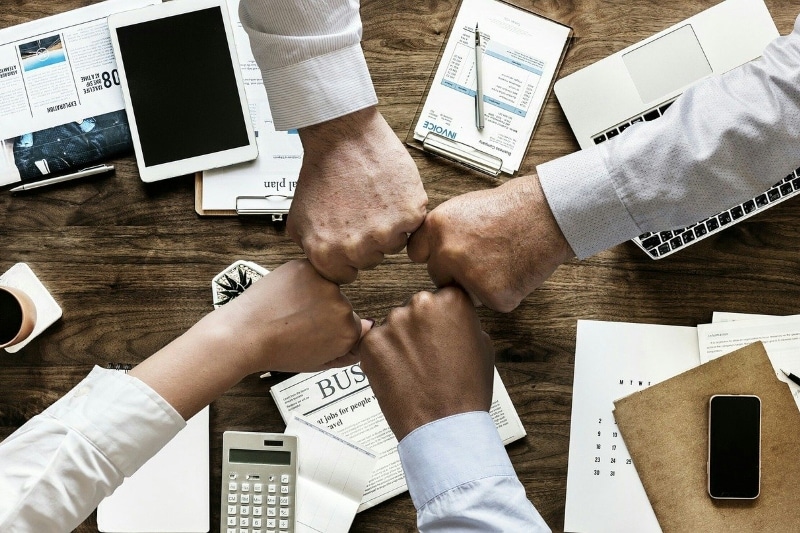 Project References
We 
have delivered tailored market research and business matching solutions to thousands of companies over the past 20+ years to help them understand and enter the Southeast Asian market
Examples of  Market Entry Projects We Have Undertaken
Reports on the Coffee Market in Malaysia and Vietnam
Orissa International produced two studies on the coffee market in Malaysia and Vietnam for a Singaporean company that wanted to expand in the region. Each report provided an overview of the coffee market, with a specific focus on coffee concentrates, highlighting key growth drivers as well as the latest trends and developments, such as the evolving coffee drinking culture, and the emergence of new coffee products. We also analyzed the competitive landscape and provided an overview of import data. Moreover, we evaluated the effectiveness of the marketing mix for coffee concentrates, basing our assessment on store check data collected from online and physical retail stores, where we gathered information on key coffee brands, pricing strategies, packaging, point-of-sale promotions, and other pertinent aspects.
Promoting the Wood Trade Between Tennessee and Vietnam
Orissa International managed a study mission focused on enhancing the wood trade partnership between Tennessee and Vietnam. We organized a trip in Vietnam for a team of experts in the forest sector from Tennessee to help them gain insights into the factors influencing wood exports from the U.S. and Tennessee. The 10 meetings we arranged for the study mission helped the experts assess practical, political, and economic aspects that affect the import of wood from Tennessee to Vietnam, and how to align the needs of Vietnamese furniture manufacturers with the offerings of Tennessee producers. Additionally, as part of an ongoing project, we have recruited 6 companies to be part of an outbound trade mission from Vietnam to Tennessee in September 2023. The mission will help educate Vietnamese buyers about the variety of Tennessee hardwood available in terms of species, grades, and availability. It will also provide Tennessee producers with valuable information about the demand landscape in Vietnam, and created networking opportunities which helped to lay the foundation for future sales.
Technology and Manufacturing Business Association Trade Mission to Thailand and Vietnam
Orissa International assisted a non-profit Industry 4.0 business association based in Michigan, USA, that promotes innovation and automation. The assistance involved organizing a trade mission that took place from the 15th to the 19th of May 2023. The main objective was to support Michigan companies in establishing connections and facilitating business matches with local counterparts in Thailand and Vietnam. Participating in this trade mission were eight companies representing various sectors including the bowling industry, springs and wireforms, lubrication, automation, neural voice technology, automotive engineered products, among others. Throughout the program, participants had the opportunity to gain insights into market opportunities within both countries by attending seminars and engaging in discussions with local companies, which were made possible through a personalized business matching initiative arranged by our team. Across both countries, our teams successfully arranged a total of 67 meetings for the trade mission.
MIP Support Services in Thailand for a Company Selling Hardware Security Systems
As part of the Market Immersion Program (MIP), Orissa International is assisting a Singapore-based company selling hardware security systems with business matching in Thailand. We facilitated seven virtual meetings to connect our client with potential partners in the Thai market. They included providers of data center virtualization, cloud computing, storage solutions, and IT infrastructure services. Some of them were IT companies specializing in network infrastructure, cloud services, and digital solutions, and distributors of enterprise IT security products. These companies served various sectors in Thailand, such as finance, hospitality, manufacturing, telecommunications, government, healthcare, and more. We have also hired a local Thai staff who is directly contacting potential end-users and partners, providing them with detailed information about the client's products and facilitating further discussions.
American Meat and Seafood Company Meets With Potential Partners In the Philippines and Indonesia
Orissa International arranged a series of virtual meetings for our client who is a meat and seafood distributor and processor from Washington State in the US. Our client sources fresh meats from almost all major farms and packers in the US and has a processing plant from where they are able to custom-cut meat products. Our teams in the Philippines and Indonesia undertook research to identify and prequalify potential partners for the client. We then proceeded to arrange virtual meetings with importers, distributors and retailers of seafood, pork, chicken, and beef in the two markets. Based on the virtual meetings, three Philippine companies expressed interest to pursue a possible partnership with our client. In Indonesia, two companies are pursuing further discussions for a potential purchase of the client's products.
Leading F&B Company Connected with Buyers of Specialty Ingredients in Malaysia
We assisted one of the largest F&B players in the region in its expansion to the Malaysian specialty ingredients market. Our local team contacted over 40 manufacturers of healthy beverages and food products, as well as central kitchens, and set up 5 meetings with relevant parties, including with producers of premium quality functional food products. The client was thus successfully connected with companies interested to learn more about new specialty ingredients for their products.
Investment Attraction Project for Canadian Province Targeting Plant-based Alternative Food and Agtech Sectors
Orissa International successfully conducted a project for a Canadian province, aiming to identify potential investment targets in the plant-based alternative food and agtech sectors. Through comprehensive research using various sources, we identified 40 companies from Singapore, Malaysia, Thailand, and Australia. The selection criteria included factors such as product evaluation, participation in incubation or accelerator programs, funding from reputable investors, and overseas presence. Our deliverable included an Excel spreadsheet with key information on each company, identifying relevant decision-makers. In the second stage, we collaborated with the client to prequalify the companies and invite them to an investment seminar. The project resulted in a list of interested companies for the event, showcasing our successful research and prequalification efforts.
Pharmaceutical Player Introduced to Leading Vietnamese Distributors
We assisted a leading company engaged in the manufacturing, distribution, import and export of pharmaceutical products and medicines entering the Vietnamese market. Our in-country team targeted distributors selling to the oncology, renal and diabetes segments, with experience with government tenders. Specifically, we looked for potential partners selling to hospitals and specialist clinic, also with warehousing capabilities.  We arranged 7 virtual meetings with key distributors, who expressed strong interest in partnering with our client.
Study on Southeast Asia's Healthcare Sector and Related Opportunities
Orissa International compiled a report on Southeast Asia's healthcare sector for an American trade promotion agency. The report, over 100 pages long, provided a description of local healthcare systems, and it identified key opportunities in segments ranging from medical devices to digital health solutions, including telemedicine and wearables. Our in-country teams identified key players and formulated recommendations for market entry, while also highlighting the most significant market challenges.
Research Report on the Market for Converting Machinery in Southeast Asia
Our client is a Pennsylvania-based company that has earned a worldwide reputation for leadership in the design and manufacture of a wide range of converting machinery for the paper, film, foil, and nonwovens industries. We conducted a market research project which helped the client understand which markets to prioritize in the Southeast Asian region. Our report provided an analysis of trade flows of key products traded in 5 countries in Southeast Asia, identifying key source markets for each country and analyzing the value of US exports. It also provided an overview of the competitive landscape and provided recommendations for market entry.
Study on Indonesia's Agri-tech Market
Orissa International developed a market study designed to attract UK companies to Indonesia's agri-tech market. Our report provided an overview of Indonesia's agricultural sector, including key characteristics, statistics, trends, and drivers across segments such as livestock, aquaculture and horticulture. It then looked into the usage of digital technology and precision farming across the agricultural sector value chain, covering areas such as the Internet-of-Things/sensors, data analytics and artificial intelligence, drones for mapping and pesticide spraying, providing information drivers and barriers to technology adoption, along with examples of technology usage. The report also highlighted policies and regulations relevant to the agri-tech sector, and offered an overview of agri-tech solution providers with a presence in Indonesia. The study concluded by describing opportunities in the market and offering recommendations to UK companies on the mode of market entry, offering insights into local business culture and key market challenges.
American Coatings Manufacturer Expands to Thailand and Malaysia
Following an earlier market research project which identified priority markers in Southeast Asia, Orissa International assisted an American manufacturer of coatings for corrosion reduction expand to the markets of Thailand and Malaysia. Our in-country teams secured over 10 in person meetings with Thai and Malaysian chillers, Air Handling Units (AHUs) and Heating, Ventilation, and Air Conditioning (HVAC) parts and equipment manufacturers and distributors, as well as coil original equipment manufacturer (OEMs). We received very positive feedback from the client for the quality of the meetings organized.