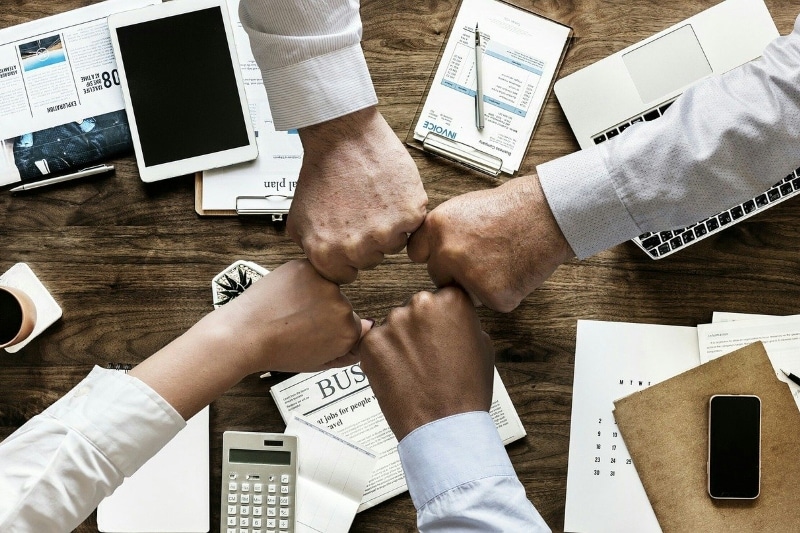 Project References
We 
have delivered tailored market research and business matching solutions to thousands of companies over the past 20+ years to help them understand and enter the South East Asian market
Examples of  Market Entry Projects We Have Undertaken
Marketing Strategy for the Food & Beverage Sector in Indonesia
Orissa International prepared a detailed Marketing Strategy Roadmap in Indonesia for a foreign F&B manufacturing industry council. Our research team conducted a review of government data, trade associations, industry bodies such as BKPM (Indonesian Investment Coordinating Board), and local trade and mainstream press. We undertook comprehensive research into company annual reports, websites, press releases, financial/market reports, and news articles. We also conducted in-store observations and integrated consumer survey data from a leading  FMCG market database. The core of this study was developed through the analysis of over 30 in-depth interviews with key opinion leaders, industry experts and representatives from the Indonesian food and beverage industry, including hospitality and foodservice players, advertising agencies, retailers, as well as manufacturers, importers and distributors. Synthesizing all the information, we provided a report with recommendations on the positioning statement of the F&B industry, how to work with local importers and distributors, best practices in engaging retailers in promotional activities, and executing nationwide advertising and marketing campaigns.
Webinar on Business Opportunities in the Healthcare Sector in Vietnam
Orissa International's Country Manager in Vietnam, Thao Pham, was invited by one of our trade promotion agency clients in North America to present at one of their sector-specific webinars, 'Business Opportunities in the Healthcare Sector – Australia, India, and Vietnam'. The webinar aimed to inform the participants on the recent developments in the healthcare sector in the three markets and strengthen sales opportunities for global medical manufacturers and healthcare technology providers. The participants received useful recommendations and strategies in partnering with Vietnamese companies. Vietnam continues to be an attractive market for international suppliers due to the growing demand for healthcare services. Almost all of Vietnam's raw materials, pharmaceutical products and medical equipment are imported.
Market Report on Breastfeeding Products in Thailand
Orissa International delivered a market report on breastfeeding products in Thailand for a leading Swiss breastfeeding products company. The report contained information on breastfeeding practices in Thailand, as well as the market size for mother and baby products, market demand, growth drivers, and key distribution channels. The report also analyzed the competitive landscape and the regulatory framework for the industry, including the importation process, product registration and certification.
Market Report on the Skincare Market in Indonesia
Orissa International conducted research on the Indonesian skincare market for a Singapore-based lifestyle company. Our report contained a socioeconomic profile of Indonesia that discussed demographic trends, including the monthly urban average expenditure per capita on skincare, face care and hair care products. The report also covered key market characteristics, drivers and trends on the skincare market for infants and children. Our in-market researcher interviewed Indonesian retailers and distributors to obtain information on market trends, distribution channels, marketing, and the consumer perception of Singapore origin brands. We analyzed the country's competitive landscape and discussed the regulatory environment for skincare products in Indonesia. The report also contained information on the entity incorporation process as well as an evaluation of future opportunities, market entry developments, and recommendations for our client.
Snapshot of the Apple Sector in the Philippines
Orissa International delivered a snapshot report of the Philippines apple industry to a US client who promotes and develops its fresh apples across international markets. Our report provided an overview of the fresh apple market in the Philippines, the competitive landscape, market pricing, as well as analysis on distribution and retail channels. The report also provided information on popular apple varieties and brands that can be found in the Philippine supermarkets and grocery stores, as well as the peak demand periods for apples in the Philippines.
Market Research on the Start-up Ecosystem in Singapore
Orissa International delivered a market research project on the Singapore start-up ecosystem for a US-based technology services and start-up accelerator, which was interested in growing its ecosystem in Singapore. Our research identified and provided information on 17 start-up incubators and accelerators, 27 venture capital firms, five angel investors, nine corporate venture capital firms, eight family offices and two government entities involved in Singapore's start-up ecosystem.
Market Study on Technical and Vocational Education and Training Opportunities in Malaysia
Orissa International undertook a market study for a Canadian government agency on Technical and Vocational Education and Training (TVET) in Malaysia. Our market study provided an overview of the TVET systems in Malaysia, market trends and drivers, ongoing and planned TVET projects, as well as examples of foreign partnerships with local TVET institutions. The study also analyzed the challenges and opportunities in the market, including market entry pathways for Canadian institutions/organizations that wish to recruit students, establish partnerships, and develop commercial opportunities in Malaysia.
Pennsylvania-based Game Publisher Connects with Game Developers in South East Asia
Orissa International helped our Pennsylvania-based client, which provides niche and low-cost game publishing services, to find potential partners such as online game developers and other game publishers across South East Asia with porting requirements into game consoles. The company, which caters to developers of low-stress, wholesome, approachable, and easy to play indie games, is providing shipping or porting of games as its main service to consoles such as Nintendo Switch, Xbox One, PlayStation, Virtual Reality devices, Apple devices, Android, Steam, Humble, Itch. It is working further on next-generation devices. Videoconference calls were setup with five local companies across Malaysia, Indonesia, Singapore and the Philippines with a view to introduce our client and support future porting needs.
Northern Ireland Trade Mission to Singapore
Orissa International helped a trade promotion agency in Northern Ireland run an online virtual trade mission, organized in conjunction with Singapore Fintech Festival (SFF), slated from 7 December 2020 to 18 December 2020. Participating businesses from Northern Ireland composed of seven innovative companies in the areas of fintech, IoT and cybersecurity solutions, who were keen to explore collaborative opportunities with potential partners in Singapore. As a key partner of the event, Orissa International organized customized one-on-one meetings for each participating Northern Ireland business with local end-user companies. A total of 44 virtual meetings were arranged over an extended period beyond the SFF with financial institutions like banks, brokers, insurance companies, as well as with relevant partners, including cybersecurity system integrators, telecommunication providers, and government agencies in Singapore.
Sourcing LED Products from Indonesia, Malaysia, Thailand and Vietnam
Our client, which is a family-run business in Colorado, US, specializes in producing and supplying LED products – including safety flares, work lights, and sunshades – to both small and large retail chains in the US and Canada, including the Home Depot, Lowes, Costco, and Menards. The client wanted to expand into new categories, such as high lumen bulbs, grow lighting bulbs, shop and utility lights, work/area lighting, and security lighting. As such, the company engaged Orissa International on a sourcing project to assist them in finding suitable manufacturers and suppliers of LED lighting products from Indonesia, Malaysia, Vietnam, and Thailand. Our on-the-ground team in the four markets pre-qualified 10 local suppliers from each country by asking targeted questions to suppliers, including the country of origin of its products, manufacturing capacity, minimum order quantity (MOQ) and product certifications. We introduced our client to 10 suppliers – two in Indonesia, two in Thailand, two in Malaysia and four in Vietnam.
Manufacturing Feasibility Study in Malaysia
Orissa International performed a feasibility study for a leading consumer electronics manufacturer which was considering setting up a manufacturing site in Malaysia. The client sought to gain an in-depth understanding of four shortlisted locations. The study focused on labor and covered the availability of skilled, semi-skilled and unskilled labor, labor costs such as base wage and mandatory social security contributions, as well as future trends in skills shortage and labor wage rates. In addition, we provided detailed information on capital investment regulations, machinery import procedures and restrictions, environmental regulations and requirements, government subsidies and incentives, the competitive landscape, logistics and fixed costs. Over the course of the project, we conducted over 30 in-depth interviews with industry players, including national and state-level government investment promotion agencies, industrial estate developers/managers, and electronics manufacturing companies currently operating at the four locations.
Washington-based Companies Explore the Philippine and Singaporean Markets
As the appointed South East Asia In-Market Representative for the Washington State Department of Agriculture (WSDA), we provided significant export-based assistance to five companies from Washington by finding distribution partners and clients in Singapore and the Philippines. These companies are involved in food brokerage/custom sourcing, health supplements, single-malt whiskey, green chickpeas, and tomato products and fruit purees. The engagements, which lasted throughout January 2021, saw our team contacting more than 100 distributors, food processors, and retailers, in Singapore and the Philippines. We arranged 12 virtual meetings and email introductions. Throughout the mission, we shared valuable information to our clients with regard to the market situation, especially in the Philippines, where the foodservice and hospitality industries were still badly affected by mobility restrictions as a result of the COVID-19 pandemic. On a positive note, our clients were subsequently in a stronger position to assess both markets and re-evaluate their market strategies, and through new connections facilitated by our teams, were also able to gather unique feedback on the ground from the local companies.