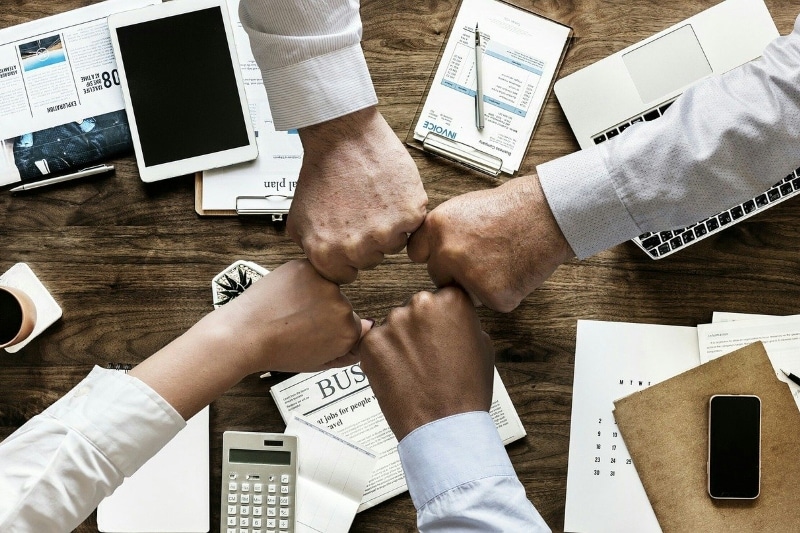 Project References
We 
have delivered tailored market research and business matching solutions to thousands of companies over the past 20+ years to help them understand and enter the Southeast Asian market
Examples of  Market Entry Projects We Have Undertaken
Study on the Automotive Market in Thailand, Vietnam, and Indonesia
Orissa International completed a research project for an Italian manufacturer of automotive components that wanted to identify opportunities in Thailand, Vietnam, and Indonesia. We produced an in-depth report describing the key characteristics of the industry in each of the three targeted markets, identified key automotive hubs, and profiled around 30 original equipment manufacturers (OEMs), providing an overview of their operations, and contact details of persons in charge of procurement. Our report also included production and sales data for key automotive segments, analyzed import statistics, offered an overview of key competitors, and identified applicable tariffs for a set of products exported from Italy to the three markets. We concluded by summarizing key opportunities and offering recommendations on market entry modalities.
Caviar Supplier Targets the Thai Market
Orissa International successfully organized a business matching program for a caviar supplier aiming to expand into the Thai market. The program focused on identifying suitable distributors in Bangkok with access to premium food markets, including 5-star hotels and fine dining establishments. We conducted comprehensive research to identify potential partners, considering factors such as import capabilities, business models, and product portfolios. This research led to the identification of 78 potential distributors, with 28 shortlisted for further engagement. Through outreach efforts, we connected with key decision-makers, presented the supplier's offerings, and assessed their interest. As a result, our client met with 8 distributors who expressed interest in collaboration. Discussions with the potential partners revolved around various topics, including product quality, sizes and pricing. Each meeting resulted in a unique set of action items, including data sharing, exploration of import processes, and plans for product sampling, highlighting promising opportunities for market entry and growth. This marks a significant milestone in the supplier's efforts to introduce their caviar products to Thailand.
Business Matching to Forge Healthcare Partnerships between Taiwan and Indonesia
Orissa International organized a business matching initiative on behalf of a Taiwanese client, that was looking to build connections with various players in Indonesia's healthcare sector. Our comprehensive program spanned both virtual and in-person meetings, enabling us to facilitate meaningful dialogues with key healthcare institutions, including specialized centers of excellence, leading medical schools, a prominent organization dedicated to cardiovascular specialists, and Indonesia's leading physiotherapy association. The discussions included a diverse spectrum of healthcare topics, ranging from medical training and rehabilitation programs to specialized cardiology training and collaborative research endeavors. The outcomes of these meetings demonstrated the potential for fruitful partnerships, promising advancements in medical education and healthcare services in Indonesia.
Philippine Trade Mission to Promote Tech-Voc Collaboration
Orissa International successfully organized a tech-voc education-focused trade mission in October, with the first leg in Manila and the second in Cebu. The mission encompassed a comprehensive seminar and networking event featuring presentations from key institutions, including the German Embassy Manila, the German Chamber in the Philippines, the Philippine Chamber of Commerce and Industry and various authorities in the TVET sector, as well as productive B2B sessions, which saw the participation of over 20 local companies. The event brought together a diverse group of local companies, including recruitment agencies, educational institutions, training material distributors, and government agencies. The participants also engaged in site visits to various tech-voc institutions in Manila and Cebu. This mission played a key role in promoting collaboration and knowledge exchange within the tech-voc education sector, fostering meaningful connections between Philippine and international stakeholders.
Buyer Recruitment for Outbound Trade Mission from Vietnam to the US
Orissa International organized a successful outbound trade mission to Tennessee in September 2023, bringing together six key Vietnamese companies, including four distributors and two furniture manufacturers. The program included visits to seven respected hardwood suppliers in Tennessee, arranged by the Tennessee Department of Agriculture, creating valuable networking opportunities that lay the foundation for future collaborations and trade partnerships. During the trade mission's visit to Tennessee, the delegation embarked on a series of site visits and meetings with prominent hardwood companies in the state, fostering meaningful exchanges about hardwood species, quality grades, and availability. These discussions provided valuable firsthand knowledge and established essential connections within the Tennessee hardwood industry, contributing to the mission's overall success.
Texas F&B Trade Mission to Vietnam During Barbecue Festival
The Texas Department of Agriculture (TDA) commissioned Orissa International to organize a trade mission program in Vietnam for 6 Texas food companies. Orissa International's team in Vietnam organized site visits to several retailers and producers in Ho Chi Minh City and Hanoi. This included a guided tour at their retail stores and a meeting with representatives from the Purchasing/Importing/Supplying Department. In addition, out team arranged over 60 business matching meetings for the Texas companies during the BBQ Festival event held by the United States Department of Agriculture and the U.S. Embassy in Hanoi. The event introduced importers, retailers, hoteliers, restaurants, and chefs in Vietnam to American food, beverages, agricultural products, and culture. During the BBQ Festival, Orissa International assisted the Texas companies to set up 3 tables to display their samples and brochure. The event also featured Vietnamese American Master Chef Christine Ha.
Business Matching in Malaysia for a US-based ISR Operator
Our client, a leading company in intelligence services and consulting, was interested in exploring the Malaysian market. The company delivers comprehensive results across the full spectrum of information fusion operations, including Intelligence, Surveillance, and Reconnaissance (ISR) Operations, Training, Technology and Systems Integration, Geospatial, FMV, and All-Source Analysis. Our in-country trade team in Malaysia assisted in identifying potential end-users and business partners, ensuring their capabilities and interest in collaborating with our client. We facilitated connections with various defense agencies in Malaysia and companies specializing in drone technology. These entities' expertise spanned a broad array of drone-related activities, from aerial photography and cinematography to the rental and sales of drone equipment, and offering training programs for drone users.
Connecting a U.S.-Based Diagnostics Manufacturer with Thai Healthcare Stakeholders
Our US-based client, founded by a team of specialized scientists, plays a significant role in the research, development, and manufacturing of rapid and non-invasive diagnostic tests for various gastrointestinal issues and infections. The organization holds notable industry certifications, and its portfolio includes innovative diagnostic reagents for certain bacterial infections and tests for other health issues including parasitology and intestinal inflammation. Orissa International assisted the client in Thailand by conducting research to identify various stakeholders within the healthcare, life sciences, and biotechnology sectors in the country. Our in-market team in Thailand then carried out a calling program to prequalify their interest. This initiative successfully linked our client with potential partners, including a group that imports and distributes diverse scientific and medical products, a holding company entering the gastrointestinal sector with an extensive doctor network, and a global firm with a considerable presence in Southeast Asia. Additional connections were established with a firm specializing in infection and genetic testing kits and a healthcare organization centered on diagnostic products.
Business Matching in Indonesia and the Philippines for a Singapore Sanitaryware Company
Orissa International helped a company that manufactures green restroom products such as integrated sensor flush vales, LCD sensor flush valves, water closet suites, urinals, self-closing delay action taps, sensor soap dispensers, barrier-free shower systems and baby changing stations. The client was interested to expand into various new markets, including Indonesia and the Philippines, and was looking to target developers of residential and commercial products. We undertook business matching for the client in both markets and connected it with building developers as well as local distributors of bathroom fittings and European ceramic and glass mosaic tiles. We also undertook research for the client in both markets. This involved identifying current trends, upcoming building development projects, and import statistic trends for sanitary ware. Additionally, we explored government regulations, potential barriers to entry, and provided insights into the competitive landscape.
Report on the Used Car Market in the Philippines
Orissa International developed a study focused on the Philippines's market for second-hand cars. Orissa International's research team in the Philippines highlighted key trends and latest developments for the second-had car market, reporting official statistics for the number of renewals for vehicles registrations, and identifying leading online platforms for the market, outlining their business model. The report also described some of the ways that used car dealers are obtaining their inventory to sell in the Philippines, as well as the process and documentation required by dealers and private sellers for the purchase of used vehicles in the Southeast Asian country.
Business Matching to Introduce Voice Banking and Voice Synthesis Services to Thailand and Vietnam
Our client is a US-based AI and neural voice company that provides expert guidance and support to clients utilizing technologies like Azure OpenAI, Neural Voice TTS or STT, and Data Analytics with PowerBI. Its services encompass voice banking and voice synthesis technology, with the latter aimed at empowering individuals with speech impairments, granting them enhanced independence. Orissa International undertook business matching for the client in Thailand and Vietnam, where it aimed to connect with Microsoft Azure system integrators. In Thailand, we connected the client to a leading global ICT solutions provider and a global cloud specialist. In Vietnam, the client met with three companies: one, a leading IT solutions provider serving various sectors; another specializing in automation solutions; and the third, a pioneering internet service provider with a wide-ranging clientele.
Connecting Wood Suppliers from Virginia to Indonesian Buyers
Orissa International supported three Virginia lumber companies at the 'International Furniture Manufacturing Component Exhibition 2023' (IFMAC) held in Jakarta from September 20th to 23rd, 2023. Our role included assisting with booth setup and facilitating business matching during the trade show. Additionally, we organized business meetings for one of the companies in Surabaya prior to the event. In total, we arranged 11 meetings with potential Indonesian buyers, such as flooring and furniture manufacturers and hardwood importers and distributors. These efforts have opened doors to promising sales prospects for the Virginian lumber companies in the Indonesian market.