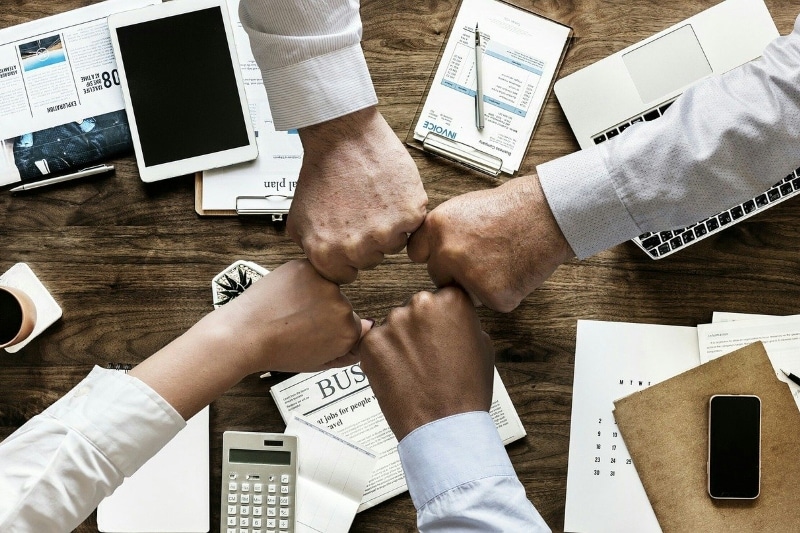 Project References
We 
have delivered tailored market research and business matching solutions to thousands of companies over the past 20+ years to help them understand and enter the Southeast Asian market
Examples of  Market Entry Projects We Have Undertaken
Market Research on the Cybersecurity Sector in Southeast Asia
Orissa International has prepared a report on the cybersecurity sector in three key Southeast Asian markets for a Singapore-based company. The report included information on cybersecurity incidents and vulnerability trends in Malaysia, Thailand and Vietnam. It also provided insights into the size of the cybersecurity market, market trends, and drivers that are shaping the industry. It further explored the government policies and initiatives related to cybersecurity, including details on government authorities and cybersecurity initiatives in each country. Lastly, the report offered recommendations for companies seeking to enter the cybersecurity market in the region.
US Provider Of Wellness Tourism Platform Meets Potential Partners In Vietnam
A US company specializing in medical, dental, and wellness tourism, as well as telemedicine options, sought the assistance of Orissa International to facilitate business matching meetings with medical institutions suitable for showcasing to international patients. We conducted extensive research and identified prospective distributors and partners, evaluated their eligibility, and coordinated meetings with them. Selected organizations were enrolled as members, listed on the client's platform, and provided with complimentary international exposure. We also facilitated meetings between the client and government officials from the Departments of Tourism and Health to enhance the client's understanding of the medical landscape in Vietnam, including the relevant regulations that govern their field of operations.
Business Matching Support for a Canadian Manufacturer of Tension Stringing Equipment in Malaysia
Orissa International undertook business matching services in Malaysia for a Canadian company specializing in designing and manufacturing material handling equipment for various sectors, including construction, resource, and energy. Its expertise in hoisting, winching, pulling, and tensioning systems has made them a preferred source for tension-stringing equipment that is used in more than 50 countries worldwide. We identified 17 Malaysian companies with extensive experience in delivering integrated engineering solutions for the power industry, and after prequalification, arranged meetings with various companies that were interested to partner with our client. The potential Malaysian companies provided engineering, construction, and maintenance services related to power transmission and distribution systems. Some of the companies specialized in providing turnkey solutions for power infrastructure projects, including the design, construction, and maintenance of transmission lines, substations, and related equipment, while others provided civil and electrical engineering works such as substation erection, cable installation, and other infrastructure works.
US Manufacturer Of FDA-Cleared Medical Devices for Laser Therapy Expands In Thailand and Vietnam
Orissa International supported a US-based global market leader in recovery sciences to introduce its therapeutic laser technology for human and animal health in Thailand and Vietnam. Our client's products are used to treat chronic and acute musculoskeletal conditions and post-activity recovery. Our in-market teams undertook research to identify various potential partners specializing in distributing medical and rehabilitation equipment to the medical and veterinarian sectors. After pre-qualifying the interest of over 50 potential partners, we scheduled 12 meetings with leading medical distributors for public hospitals and healthcare centers in Thailand and Vietnam, and facilitated two introductions via email.
Support for a Network Monitoring & Management Solutions Provider in Singapore
Our client is an Australian IT company that has developed an integrated, end-to-end, and real-time remote monitoring and management (RMM) software for mission critical infrastructure networks. The software solution offers real-time monitoring and analysis of critical communication transmission data, providing valuable insights to improve performance. We undertook research to identify various ICT companies and system integrators in Singapore that specialise in areas such as telecommunications, network infrastructure, cybersecurity, industrial IoT, wireless communication, remote monitoring, and integrated systems. We successfully arranged 4 meetings for the client in Singapore with potential partners that serve industries with mission-critical systems and asset monitoring requirements, such as mining, oil and gas, power plants, utilities, medical and rail, among others.
US Manufacturer of Air Purification Technology Enters the Vietnam Market
Our US-based client produces a non-chemical commercial air purification technology that uses NASA-developed technology in conjunction with HVAC-R systems to remove airborne contaminants. The company was interested to partner with distributors and suppliers in Vietnam and enlisted Orissa International's business matching services. We identified a list of distributors in Vietnam that distribute engineering products in the HVAC sector, such as air cooling, pollution control, and filtration products, among others. Our team in Vietnam prequalified these distributors and organized 8 meetings for the client in Vietnam. We also undertook business matching for the client in Singapore, Malaysia and Thailand.
American Furniture Manufacturer Matched with Partners in Singapore
Orissa International conducted a project for a leading American manufacturer in the home furnishings industry, that was looking to sell furniture in Singapore. The project involved identifying relevant contacts in Singapore with profiles matching the client's requirements. We researched and compiled a list of potential contacts for the client's review. The companies identified offered a range of furniture and home furnishing products, including American-style solid wood furnishings, modern classic furniture, premium bed and bath products, and imported European home furnishings brands. Some of them also provided design consultancy services for interior and space planning for both commercial and residential projects. In the next phase, we contacted these organizations to determine who would be interested in selling the brand in Singapore. The project helped our client identify potential partners in Singapore, enabling them to expand their operations in the region and reach new customers.
Investment Attraction Seminars in Singapore and Malaysia
From 13 to 17 February 2023, Orissa International hosted senior representatives of the West Midlands Growth Company (WMGC) during their  visit to Malaysia and Singapore. The visit was part of WMGC's effort to engage local investors that are keen to expand in the UK. Orissa International facilitated approximately 23 meetings between WMGC and local business owners, who were keen to understand the opportunities of the region in greater detail. Orissa International also organized 3 investment seminars across the 2 countries to provide information on the growth opportunities in the West Midlands and the UK, as well as promote the Global Growth Programme (GGP) for local investors.
Ontario Trade Mission to Vietnam
Orissa International recently spearheaded a trade mission in Vietnam for Ontario-based businesses and associations focused on grains, protein, and ginseng, which was led by Ms. Lisa Thompson, Minister of Agriculture, Food and Rural Affairs of Ontario. The team at Orissa International compiled a comprehensive list of Vietnamese companies comprising potential partners and buyers, and went on to arrange and confirm B2B meetings for the delegates, followed by three site visits to some of the largest food and beverage retailers in Vietnam. Orissa International facilitated 34 meetings between the participating companies and local partners and buyers. The mission served as a launchpad for building strong business relationships and opening up avenues for trade and investment between the two countries.
Spanish Industrial Bakery and Pastry Company Reconnects with Partners in Malaysia
Orissa International undertook a follow on project for a Spanish company dedicated to designing, creating and implementing industrial solutions for the production of baking and confectionary products. The client was looking to revisit the Malaysian market to resume discussions that were commenced prior to the Covid-19 pandemic, and enlisted the services of Orissa International to reconnect with them. Our consultants in Malaysia successfully reached out to these companies, obtained key contact information, as well as gathered feedback on the client's products, which includes rotary ovens, convection ovens, proofing cabinets, and dough dividers. We also organized face-to-face meetings for the client with five companies located in Johor, Selangor, and Kuala Lumpur.
Education Company Presents New Programs to Partners in Vietnam and Malaysia
Our client, a multinational education company that helps international students access American high school and tertiary education, approached us for assistance in promoting their latest educational programs in Vietnam and Malaysia. To this end, our n-market team in Vietnam developed a database of education agencies, high schools, colleges, and universities, all potential contacts for our client. We then embarked on a prequalification process and successfully arranged eight meetings between our client and interested parties in Vietnam. In Malaysia, our team organized meetings with eight educational institutions on behalf of our client. Our client was able to present their new programs and engage in meaningful discussions about potential partnerships with these prospects.
Singapore Tech Consulting Firm Enters the Vietnam Market Through MIP
Our Singapore-based client helps companies improve the efficiency of business operations by focusing on digital transformation, customer experience, and data analytics and is looking into expanding into the Vietnamese market. As part of our support to the client under the Market Immersion Program (MIP), we undertook research to help the client better understand the Vietnamese market. In our report to the client, we outlined the latest trends and developments in potential end-user segments, specifically the banking, insurance, and telecommunications industries in Vietnam. Additionally, we identified major international corporations for the client to focus on, as well as potential technological partners to consider for collaboration. In the next phase, we will be undertaking business matching for our client to help it connect with these potential partners.