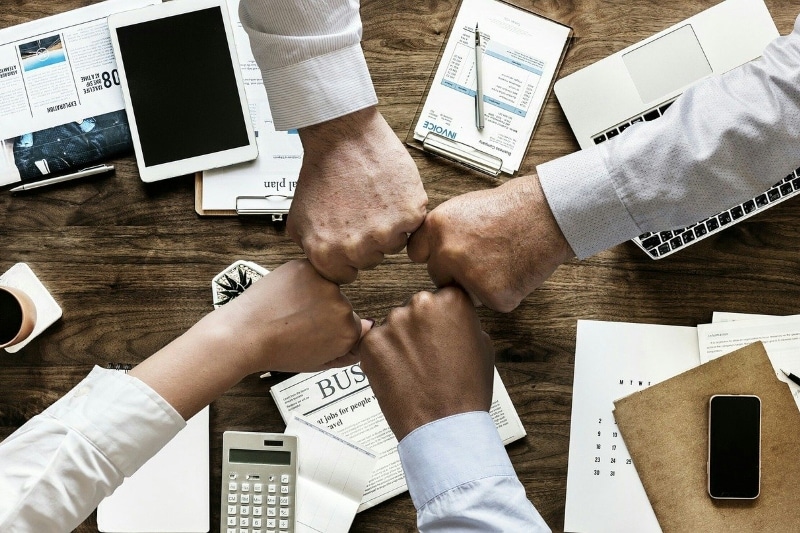 Project References
We 
have delivered tailored market research and business matching solutions to thousands of companies over the past 20+ years to help them understand and enter the Southeast Asian market
Examples of  Market Entry Projects We Have Undertaken
Market Research on the Digital Health Sector in South East Asia
Orissa International conducted market research on the digital health sector in Singapore, Malaysia, Thailand, Vietnam and the Philippines for a Swiss export and investment promotion agency. For each market, the research provided macroeconomic information and an overview of the health care and digital health sectors, including key market drivers and trends, developments in key digital health subsectors, and capital investment and technology applications. The report also provided information on the key players in the digital health ecosystem, the regulatory environment, as well as opportunities and market entry recommendations.
Hydraulic Hose Protection Company Connected with Buyers in Philippines and Thailand
Orissa International assisted a Finnish manufacturer of hydraulic hose protection products such as high-quality plastic spirals, textile sleeves and bundling straps. Its regional office in Singapore was looking for potential distributors and end-users of their products in Thailand and wanted to add more distributors and end-users in the Philippines. Orissa International's team in Thailand and the Philippines contacted a number of companies that are importers and distributors as well as end-users like service centers specializing in hydraulic hoses for various industrial applications that have the potential to integrate hydraulic hose protection in their services. The teams in the two countries were able to arrange videoconference meetings with eight hydraulic hose distributors and some engineering contractors that specialized in the repair and maintenance of hydraulic systems.
Market Research Report on the F&B Sector of Indonesia
Orissa International provided a market research report to a US-based agricultural state agency that was looking to understand the Indonesian market. The report provided an overview of the Indonesian food & beverage sector, including a database of key market players like importers, distributors and retailers of imported food & beverage products. The report also discussed the competitive landscape in Indonesia, including major source countries of imported F&B products. It also provided information on the market opportunities, challenges and market entry recommendations.
Italian Maker of Automotive Components Explores Distributorship Opportunities in South East Asia
Orissa International assisted an Italian company that manufactures and sells axles, suspension and brake systems for agricultural and industrial vehicles. The client currently has a presence in Europe, North Africa, China, India, the US and Australia and has strong brand recognition in Europe in particular. The company sought the assistance of Orissa International to identify and arrange virtual meetings with potential distributors of their products in Indonesia, Malaysia, the Philippines, and Vietnam. Orissa International's in-market teams contacted a total of 49 companies and set up meetings in the three markets with 13 distributors of spare parts and components, specifically axle and suspension systems, for heavy equipment servicing companies as well as truck and trailer manufacturers.
Market Study on Water and Wastewater Sector in the Philippines
Orissa International was commissioned to conduct a market study by a client that provides technology solutions for sourcing, storing and protecting water and energy for both residential and commercial sectors. The client was interested in selling its sewage treatment solutions in the Philippines and wanted to gain an understanding of the local market. The report provided information on the regulations of wastewater and sewerage treatment and discharge in the Philippines and an overview of the targeted end-user segments along with the wastewater treatment mechanism and trends. The report also discussed the typical sales and installation channels for wastewater and sewage treatment products. Next, Orissa International will be arranging business matching meetings for the client with agents and distributors that could represent them in the Philippines.
Search for Partner Distributors in Vietnam for Workplace Technology Products
Orissa International supported a client from Singapore, which is a regional headquarter of a US-based company, in finding distributors of office supplies catering to a small office or home office (SOHO) in Vietnam. The client provides records storage solutions, business machines, workspace management products, air purification and mobile technology accessories. The client was interested in offering its range of products in Vietnam. Orissa International's team in Vietnam arranged videoconference meetings for the client with five companies and email connections with two companies. The local companies showed great interest in the client's product range, particularly in its range of shredders and laminators.
Fish Protein Supplier Introduced to Local and Multinational Pet Food Processors in Thailand
A Washington-based raw ingredients supplier for pet food manufacturing sought the assistance of Orissa International to find and connect with potential customers in Thailand. The ingredients supplied were wild salmon, trout and ocean whitefish. Orissa International undertook a market scan to identify the biggest market for the products in the region. Thereafter, Orissa International targeted pet food processors in Thailand as they use fish as raw materials and therefore were the potential buyers and importers. We successfully connected the client with seven processors, including a major global pet food brand that has production facilities in Thailand. Additionally, we connected the client to a distributor of high-end pet products in Thailand for their range of ultra-premium pet treats for cats and dogs.
Healthy Snacks Supplier Expands Distribution in Thailand
Orissa International assisted a client in expanding its distribution network in Thailand. The client is an exporter and regional distributor of dried fruits and nuts, and superfoods from the Middle East, the USA, and Africa. The client has been selling their brand to online and major supermarket chains such as Carrefour, Hero, and Lotte Mart, among others. The company was also looking for a local distributor or companies that were interested in white labeling for bulk and wholesale products. Orissa International contacted 21 companies and connected the client via videoconference with six importers, distributors, as well as packers of dried nuts, fruits, vegetables, and snacks that sell to supermarket chains and foodservice industries in Thailand. We also introduced the client via email to three additional companies that expressed interest in connecting with the client as a supplier in the future.
Top Breast Pump Brand Matched with Thai Distributors
Orissa International supported a Swiss company to find potential partner distributors in Thailand. The company develops and produces breastfeeding products and highly innovative medical vacuum technology solutions. The company wanted to expand its distribution business in Thailand and thus approached Orissa International to identify suitable distributors to market their baby care products in the retail and hospital sectors. Orissa International's in-country team prequalified potential partner distributors that sell online through reputable e-commerce channels, have a strong product portfolio and experience in marketing premium baby products, logistics capability, and are experts in medical and non-medical device product registration. We contacted 12 companies and successfully generated interest from seven companies. The client met with the seven companies through videoconference.
The Aerospace Sector in Vietnam
Orissa International delivered a market research study on the aerospace sector of Vietnam to a North American government agency in Vietnam. The agency was looking to understand the market and identify opportunity areas in the aerospace sector. The report provided an overview of the civil aviation of Vietnam, including profiles of its operating airlines. Orissa International also provided information on the key trends in aerospace manufacturing, MRO activities, aerospace training, as well as information on the platforms operated by the country's military forces and its modernization plans, and highlighted opportunities in the sector.
Global Sportswear Brand Explores Indonesia
Orissa International undertook a market research study in Indonesia for a globally renowned sportswear brand specializing in garment-dyed technology. The company wanted to explore the interest level of potential partners in the country. Orissa International delivered a report that provided information on the apparel retail market in Indonesia, including traditional and modern retail channels as well as e-commerce channels. We provided information on the key retailers in the country as well as an analysis of the competitive landscape, including the brands in the market, their distribution channels and pricing information. We also provided information on the regulatory environment for apparel products, such as import procedures, labeling requirements and import tariffs. Other relevant information such as social media marketing for fashion, production localization and counterfeit products were also included in the report. Our team in Indonesia then identified and connected the client with three Indonesian fashion and lifestyle retailers.
Report on the Medical Technology Sector of Thailand
Orissa International delivered a market report on the medical technology sector to the Canadian Embassy in Thailand. The report provided a market overview of the country's medical technology sector, specifically the medical devices, digital health and biotechnology segments. The report covered information on key healthcare statistics, the structure of the healthcare systems, including public and private healthcare, key market trends and drivers of the medical technology markets, as well as trade statistics. It also provided up-to-date information on the regulatory framework and procurement policies in Thailand and a summary of opportunities, challenges and market entry recommendations for Canadian companies that are looking to explore the market.