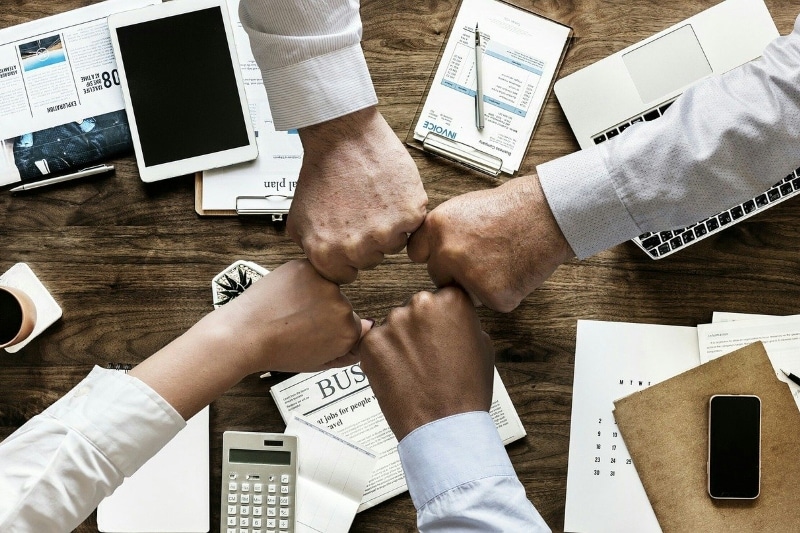 Project References
We 
have delivered tailored market research and business matching solutions to thousands of companies over the past 20+ years to help them understand and enter the Southeast Asian market
Examples of  Market Entry Projects We Have Undertaken
Organizing a High-level Trade Delegation to Singapore
Orissa International organized a high-level trade delegation led by Governor Terry McAuliffe from the US State of Virginia, who was on a visit to Singapore to promote tourism and investments into the state. We organized meetings with key heads of government and ministries in Singapore for the delegation, which also included Mr Todd Haymore, Secretary of Virginia Economic Development Partnership, Mr Basil I. Gooden, Secretary of Agriculture and Forestry for the state of Virginia and representatives of the Virginia Economic Development Partnership, the Virginia Department of Agriculture and Consumer Services and the Port of Virginia and other government representatives.
Turkish Electric and Electronics Companies Visit Singapore
Orissa International assisted 16 Turkish companies from Turkish Electrical Electronics and Services Exporters Association on a trade mission to Singapore in early November 2016. Orissa International provided each company with a list of prospective local distributors and organized meetings for each delegate with shortlisted companies. The mission was well organized and highly successful, and we are now working with some delegates to explore their entry to other ASEAN markets.
Renowned Swiss Firm Explores the Philippines Market
Orissa International helped a renowned Swiss manufacturer of consumer and hospital-grade breast pumps, to expand their distributorship in the Philippines by identifying local importers and distributors with the relevant expertise selling to the hospital and retail sectors. We have organized a meeting itinerary for the company to meet with potential new partners.
The DNA Testing Services Market in Malaysia, Thailand and the Philippines
A DNA-testing company looking to better understand the growth drivers of the Malaysian, Philippines and Thai markets commissioned Orissa International to undertake an analysis of these markets. We provided the company with market overviews of the DNA-testing sector for the three countries, with in-depth information on pricing, key players and the market dynamics.
Singapore and Indonesia Marine Sector Briefings and Technical Presentations
We organized a 5-day program for a German trade delegation comprising 7 companies in the marine sector. The delegation met with key players in the marine sector in Singapore and Batam (Indonesia) through site visits and one-to-one business matching meetings. The German companies also met key organizations in both locations and presented current developments and German technologies applicable to the shipyard, ship repair and the offshore marine sector in Singapore and Indonesia.
Business Matching Services in Indonesia and the Philippines for a US Firm offering Security Consulting Services
A Virginia-based firm in the security services sector sought the services of Orissa International to deepen their reach into the Indonesian and Philippines markets. Our trade consultants in each market performed a customized partner search for the client, organized meeting itineraries as well as accompanied them to the meetings with prospective partners and end-clients.
Orissa International Delivers a Webinar to the Conference of Great Lakes and St Lawrence Governors and Premiers
Orissa International delivered a webinar on Doing Business in Southeast Asia to the CGLSLGP. We presented the opportunities in the Southeast Asian region, which is the 3rd largest market in the world. The presentation included the scope and diversity of opportunities that Vietnam and Indonesia offers US businesses.
Market Studies on Contemporary European Design
Orissa International finalized two reports on the Contemporary European Design sector in Singapore and Indonesia for the EU Gateway Business Avenues Program in Southeast Asia. The reports included overviews, entry opportunities, significant local activities and key industry players, case studies as well as advised on market entry strategies and local regulations.
Water Treatment Solutions Provider Visits Indonesia and Vietnam
A water treatment solution provider from Canada was assisted by Orissa International in identifying suitable local distributors and buyers in Indonesia and Vietnam. The company also conducted a market visit and was escorted to meetings with local players in the water treatment sector.
Market Study on the Smart Cities Sector in South East Asia
Orissa International's research team across South East Asia produced a syndicated study on Smart City Trends in South East Asia. The report identifies current issues, key trends and the latest initiatives in the following sectors: Smart Buildings; Smart Water; Smart Transport and Smart Energy in 6 key markets: Singapore, Malaysia, Thailand, Indonesia, Philippines and Vietnam.
Helping Companies Tap the Potential of the Medical Sector in Thailand and Singapore
Orissa International assisted 2 Ontario companies in the medical sector to meet with prospective customers and distributors in Thailand. After Thailand, the companies exhibited at Medical Fair Asia 2016 in Singapore, where we are also arranging business-matching meetings.
Singapore International Water Week 2016
Orissa International's Singapore office assisted seven Canadian companies that were participating in the Singapore International Water Week 2016. Our trade managers finalized a busy schedule of business meetings for the delegates with prospective partners such as water and wastewater utilities, government agencies, engineering companies as well as distributors.