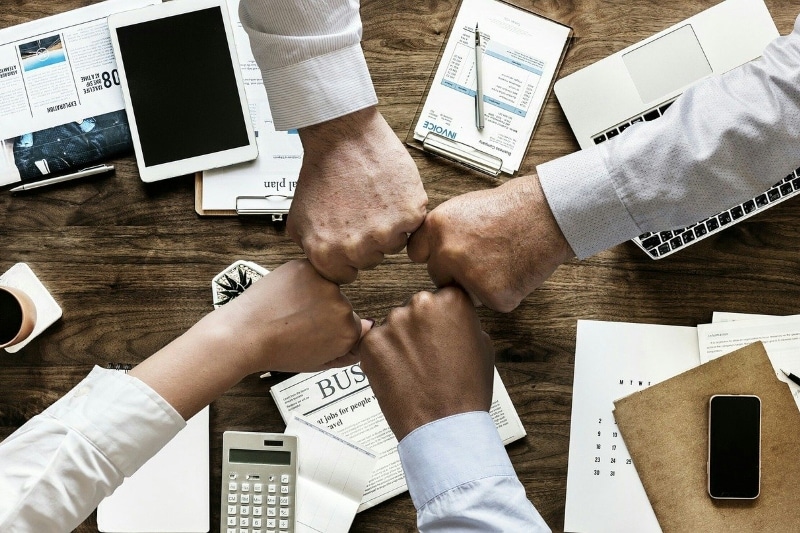 Project References
We 
have delivered tailored market research and business matching solutions to thousands of companies over the past 20+ years to help them understand and enter the Southeast Asian market
Examples of  Market Entry Projects We Have Undertaken
VIV Asia 2017 – Thailand
We assisted three companies from the state of Virginia with their meeting itineraries at VIV Asia 2017, a premier event focusing on animal protein production and processing. In addition to organizing an in-market briefing for the three companies with the US Embassy's Office of Agricultural Affairs, we arranged a schedule of meetings for them at their booths, to ensure that they maximized their time at the event. After the event, our client headed to Singapore, where we helped set up meetings with various F&B importers to help promote Virginia's agricultural products.
Northern Ireland Trade Mission to Malaysia, Singapore and Thailand
This month, Orissa International provided assistance to a group of Northern Ireland companies operating in various sectors, from healthcare and ICT to construction and recycling machinery. Our trade consultants in the 3 markets identified potential partners in Malaysia, Singapore and Thailand for the companies, prequalified their interest, and organized meeting schedules for our clients. We also accompanied them to the meetings when they were in-market.
Orissa International Presents at Governor's Trade Conference on Agricultural Trade in Virginia
The Governor's Conference for Agricultural Trade, organized by the US state of Virginia in March 2017, offered Orissa International's trade managers a choice venue to present key opportunities in the agriculture, F&B and livestock sectors in South East Asia. The event allowed our trade managers to learn more about our client's trade interests as well as meet and consult with companies interested to export their products and services to South East Asia.
ADB's Business Opportunities Fair
Orissa International assisted a group of foreign companies for the Asian Development Bank's (ADB) Business Opportunities Fair (BOF) at the ADB's headquarters in Manila, Philippines. The BOF is an annual one-stop forum for consultants, contractors, and suppliers from all over the world who are interested to provide goods and services for ADB's multi-sector projects across all its member countries. In addition, in order to maximize opportunities for the delegation, our in-country team helped to organize business matching meetings with potential local partners. One of the results of this initiative is an ongoing negotiation with a local partner for an important water treatment project in the Philippines.
Walkabout Program at Malaysian Trade Shows for our US Clients
Our trade consultants in Malaysia visited two trade shows held at the Kuala Lumpur Convention Centre on behalf of two government agencies based in the US. In the first trade show, Export Furniture Exhibition Malaysia (EFE) 2017, we identified potential buyers and distributors of timber products from the US, while in the second trade show, the Electric, Power and Renewable Energy Malaysia 2017 (EPRE), we identified potential end users and distributors of renewable energy equipment from the region among the participants.
CGLSLGP Trade Mission to Indonesia and Vietnam
Orissa International organized a week-long multi-sector trade mission to Indonesia and Vietnam for the Conference of Great Lakes and St. Lawrence Governors and Premiers. We organized a packed itinerary of business-matching meetings for 10 companies in the automotive, chemicals, food products and education sectors. We set up a total of 57 and 53 business matching meetings for the delegates in Indonesia and Vietnam, respectively.
The Construction & Building Technologies Sector in the Philippines
Orissa International finalized a report called Construction and Building Technologies in the Philippines for the EU Gateway Business Avenues Program in South East Asia. The report covers a market overview of key sectors such as Construction Machinery; Building Materials and Building Installation; Smart and Green Building; and Smart Grids. It also covers key players, government regulations as well as advises companies on their market entry strategies for the Philippines.
Sourcing Ceramic Ware From Vietnam
We undertook a sourcing project on behalf of a US company in the ceramic ware sector. We provided the client with a pre-qualified list of 9 local manufacturers of ceramic products in Vietnam, describing in great detail their capabilities of manufacturing the products according to the client's specifications, in terms of size, color, smoothness, availability of accessories, pricing, packaging, etc.
The Cattle Feed Market in Indonesia
Orissa International produced a report called Cattle Feed in Indonesia for a US company looking to export alfalfa as animal feed to Indonesia. The report covers information on the cattle population in Indonesia, key regions for cattle farming, traditional cattle feed, and an overview of alfalfa farming in Indonesia.
The Poultry Bedding Market in South East Asia
Orissa International assisted a Northern Ireland company in the poultry bedding market by identifying key poultry processors in each of the key markets in South East Asia. We also undertook interviews with selected farms and processors to better understand the type of poultry bedding used in the market.
Orissa International Presents Opportunities to Northern Ireland Companies
In December 2016, Invest Northern Ireland invited our Managing Director to travel to Belfast to meet with Northern Ireland companies to share with them opportunities in South East Asia and how Orissa International could help them in the market. We met with the top management and representatives of over 20 companies and will be undertaking various projects for them to help them penetrate the South East Asian market
Market Study on the Healthcare & Medical Technologies Sector in Singapore
Orissa International finalized a report on the Healthcare and Medical Technologies sector in Singapore for the EU Gateway Business Avenues Program in South East Asia. The report included overviews, entry opportunities, key trends and developments, key industry players, case studies as well as advised European SMEs on market entry strategies and local regulations in Singapore.