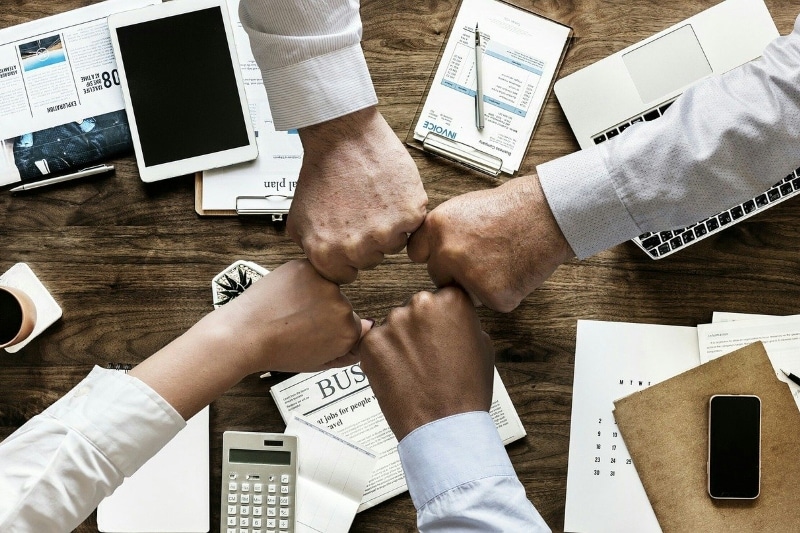 Project References
We 
have delivered tailored market research and business matching solutions to thousands of companies over the past 20+ years to help them understand and enter the Southeast Asian market
Examples of  Market Entry Projects We Have Undertaken
Iowa Trade Mission to Malaysia and Indonesia
Orissa International organized Iowa's trade mission to Malaysia and Indonesia wherein business matching meetings were arranged for an Iowa-based company looking to export their grain temperature monitoring and conditioning products and solutions to both markets. The company's target customers are distributors and end users of these products and services such as grain facility owners and companies that provide technical expertise to the agricultural storage and warehousing sectors.
UK Waterproofing Solutions Company Targets Thailand
Orissa International arranged business matching meetings in Thailand for a UK-based provider of waterproofing and surfacing solutions. Orissa International identified potential business partners, prequalified them and organized a schedule of meeting with those companies. The UK company met with 9 potential partners during their in-market visit to Thailand.
USCS Investment Seminar in Vietnam
Orissa International represented the U.S. states of Iowa and Pennsylvania in the first Invest in the USA; event in Vietnam that was organized by the U.S. Commercial Service and the American Chamber of Commerce in Ho Chi Minh City. The event aims to promote the federal-initiated investment summit, SelectUSA 2018 in Washington D.C. Orissa International presented investment opportunities in Iowa and Pennsylvania to important business groups in Vietnam including the Vietnam Chamber of Commerce and Industry (VCCI), associations, and leading companies from various sectors such as real estate, investment, and manufacturing.
UK Waterproofing Products Company Targets South East Asia
Orissa International is assisting a UK-based company in their market entry into South East Asia. We finalized a market study to help the client better understand how best to approach the market. The report analyzed the South East Asian construction market, existing opportunities and competitiveness of their products, possible market challenges & entry barriers, and key strategies for successful entry.
Market Research on Forklift Castors in Indonesia and The Philippines
Orissa International delivered a market research on forklift castors in Indonesia and the Philippines to a Singapore-based supplier of gear motors, engine cooling pumps, wheel and castors and viscous vibration dampers who is looking to enter both markets. The market research provided key trends in the market for forklift castors, key sectors to target, opportunities and market entry recommendations as well as import processes and applicable tariffs.
Delaware Trade Mission to Malaysia and Singapore
Orissa International organized business meetings for a group of Delaware companies involved in various industries such as chromatography columns, spectrometer for the security/pharmaceutical industry, water filter pallets and smart city lighting solutions. During the trade mission, Orissa International secured an average of 5 meetings with potential distributors for each company.
Pennsylvania Companies Explore Vietnam and the Philippine Markets
Orissa International organized a multisectoral trade mission in Vietnam and the Philippines for the Commonwealth of Pennsylvania. Aside from B2B meetings for each participating company, delegates also had a one-on-one market briefing from Orissa International's local trade representatives, briefing with the U.S. Commercial Service in both cities, and a farewell networking dinner with some local relevant players. With this trade mission, participating companies involved in various sectors such as ICT, agriculture, F&B, and industrial equipment were able to meet distributors and/or end-users in Vietnam and the Philippines to potentially represent or use their products in these markets. Negotiations are currently underway that will seal deals for these Pennsylvania companies.
Helping Brunei Companies Internationalize
Orissa International's Managing Director, Sarath Menon, was invited by Brunei's Darussalam Enterprise (DARe) to hold an export strategy workshop for 17 local companies looking to export their products overseas. Key topics that were covered included how to develop an export strategy, find distributors and pitch to prospective buyers. Sarath also shared case studies to illustrate how businesses have achieved export success by adopting the right strategies.
PA Education Agency Meets Local Schools and Agents in Indonesia and the Philippines
An education agency from Pennsylvania, USA brought representatives from several of their colleges and universities to Vietnam and the Philippines for an education fair. Our in-country trade consultants from both countries helped bring people from local overseas education assistance businesses and top high schools to meet with the PA university representatives at the fair to discuss recruitment opportunities.
Virginia Companies at ILDEX Vietnam 2018
Orissa International assisted three companies from the state of Virginia with their meeting itineraries at ILDEX Vietnam 2018. ILDEX is a premier event for local and international firms involved in the livestock and animal feed industry to showcase their products. We arranged a schedule of meetings for them at their booths as well as some offsite meetings with large retailers of meat products in Vietnam.
Business Mission on the Civil Security Sector in Malaysia
In partnership with our partner from Germany, Orissa International organized a business mission focusing on civil security sector in Malaysia. The delegation, which consisted of 7 German companies, spent five days in Kuala Lumpur and a day in Johor Bahru. While in Malaysia, the delegation attended a total of 27 meetings that were organized by Orissa International, with local authorities, industry players and German organizations based in Malaysia. The business mission helped to open doors for the German exporters, by providing them with new B2B contacts, as well as on-the-ground support, information and tools.
American Pet Food Manufacturer Meets Local Businesses in Vietnam and Thailand
One of the largest custom manufacturer of premium pet food products in the world, came to Vietnam and Thailand with the help of Orissa International. The company did store visits and met retailers, distributors and associations identified by Orissa International's local teams. Despite challenges in navigating South East Asian markets, the client's feedback was that the trip was extremely educational and highly successful in generating concrete interest from multiple companies in both countries.