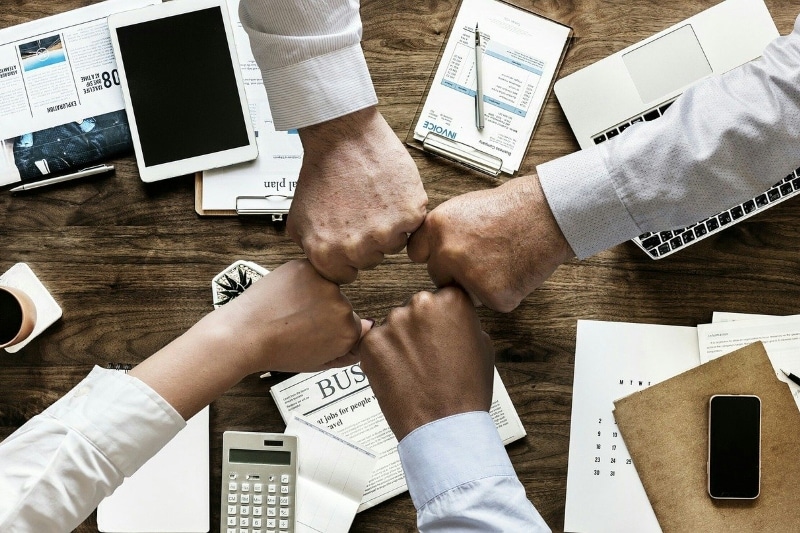 Project References
We 
have delivered tailored market research and business matching solutions to thousands of companies over the past 20+ years to help them understand and enter the Southeast Asian market
Examples of  Market Entry Projects We Have Undertaken
Virtual Business Matching for Singapore Cybersecurity Company Looking to Enter Indonesia and Vietnam
Orissa International was commissioned by a leading tech association in Singapore to assist a local cybersecurity firm that was looking to connect with system integrators, potential clients and end-users of their products in Indonesia and Vietnam. Our in-market consultants in both markets collectively pre-qualified 37 companies in various sectors, including healthcare and logistics. Of these, our client shortlisted 20 companies deemed suitable, and our in-market consultants arranged 5 virtual meetings in each market. Following the introductory meetings, our client arranged further calls with the potential partners to set up demo meetings with their technical team. The project we undertook is part of a trade mission organized by the tech association to support Singaporean companies in the region.
Market Research on the E-Commerce Landscape in Southeast Asia
Orissa International developed a market research study for a Swiss export and investment promotion agency to help Swiss firms understand how to sell their products in Southeast Asia via e-commerce. The e-commerce studies covered five markets in Southeast Asia, namely Singapore, Malaysia, Thailand, Vietnam and the Philippines. The reports focused on the importance of e-commerce as a distribution channel and laid out the processes and requirements when exporting to these target markets. We covered the B2C e-commerce business, how to sell through local marketplaces, the regulatory environment when selling online, and information on logistical and customs considerations. The reports also provided recommendations on sales pathways for Swiss companies.
Global Industrial IoT and ICT Solutions Provider Ventures to Thailand
Our client is a Swedish multinational company that offers a complete solution of hardware and software products that connect automation devices to any industrial network and control system. The company was keen to find a potential partner distributor in Thailand that is focused on selling industrial automation and process control components. Our consultants in Thailand pre-qualified 30 companies that specialize in the industry. Of these, our client shortlisted 11 companies they deemed suitable as they have a good technical background and can offer value-added services like installation and maintenance. Our office was able to arrange videoconference meetings with 6 companies that were interested to meet with our client. Following the introductory meetings, further calls to discuss potential partnerships in detail with some of the companies are expected to be set up.
Finnish Company in the Circular Economy Escalates Market Entry into Indonesia
We have previously supported our client, a Finnish company that specializes in the manufacture of sustainable concrete products from recycling industrial waste, in a number of projects in Indonesia, from market research to business matching. We were recently engaged by the client again to undertake an in-market check, this time with 20 Indonesian manufacturers of paving blocks to gauge their interest in our client's product and technology. Among the companies contacted, 6 companies expressed their interest and eventually we arranged meetings with 4 companies that were shortlisted as most suitable by our client.
Market Research on Cancer Care in Philippines
A Singapore-headquartered biotechnology company focusing on early disease detection commissioned Orissa International to undertake a market study for its oncology products and services in the Philippines. The report aimed to provide an overview of the public and private healthcare system in the country and provided information on cancer incidences. It described the Philippines' current approach to the cancer care continuum and the latest government initiatives. We also mapped out the competitive landscape for precision oncology testing solutions and recommended market entry pathways to the client.
Webinar on Smart Sustainable Agriculture, Livestock Farming and Food Processing Technologies in Indonesia and Philippines
The Trade Council at the Danish embassies in Jakarta and Manila commissioned Orissa International to conduct studies on Smart Sustainable Agriculture, Livestock Farming and Food Processing Technologies in Indonesia and the Philippines. As part of this project, our team presented at a webinar organized by our client to share some of the findings with Danish companies. We presented the key trends and demand for innovative technologies, and identified opportunities in the areas of biosecurity and livestock housing in the food processing and livestock farming sectors.
Global Victoria Virtual Trade Mission to Southeast Asia
Orissa International helped a trade promotion agency in Australia organize an online virtual trade mission in Q42021. The delegation from Australia comprised of 15 companies engaged in Big Data, IoT, and Artificial Intelligence, who were keen to explore collaborative opportunities with potential partner distributors, resellers and end-users in Singapore and Malaysia as well as other markets in Southeast Asia. As a key partner of the event, Orissa International helped organize a webinar aiming to help the Australian participants better understand the opportunities in the technology specifically in the Big Data, IoT, and AI space in Singapore. The webinar was followed by customized one-on-one meetings for each of the participating Australian businesses with local partners. A total of 50 virtual meetings were arranged with ICT system integrators as well as relevant government agencies in Singapore and Malaysia.
Market Study on Indonesia's Aquaculture Industry
Orissa International undertook a research project in Indonesia for a Japanese start-up that provides high-speed breeding, aquaculture methods and fisheries services. Our Indonesian team put together a detailed report on the aquaculture sector in the country and assessed relevant regulatory documents in Bahasa Indonesia to compile all applicable regulations. In-depth trade interviews with stakeholders were conducted to generate a composite industry view of the sector. The extensive report included information such as production volume, consumption trends, export market value, supply chain and the cost structure of aquaculture farms. The report also provided information on smart technologies, breeding and genetic improvement methodology and key opportunities in Indonesia.
Report on Defense Procurement in Malaysia
Orissa International undertook market research in Malaysia for an American defense company that provides an array of logistical support and spare parts for aircraft and advanced military systems. To help our client better understand the Malaysian market, the report provided an overview of the country's current competitive landscape in the defense industry and described the process to participate in government procurement tenders, specifically in the aerospace and aviation space. In addition, the report also included a list of local and foreign companies that are operating in Malaysia that provide aircraft MRO services and supply spare parts to the Malaysian military.
Webinar Support for an Irish Trade Promotion Agency
Orissa International assisted a trade promotion agency that focuses on the food and horticulture industry in Ireland to recruit participants in Indonesia and Thailand for two webinars organized by our client which were slated in October and November 2021. The webinars aimed to showcase Ireland as a world-class source of high-quality dairy and seafood products and introduce some of the Irish biggest suppliers globally. Our teams in Indonesia and Thailand were able to obtain RSVPs from 8 buyers of dairy and 27 buyers and importers of seafood produce. The webinars enticed participants to turn to Ireland for sourcing of dairy ingredients and seafood.
Market Leader in Fresh and Processed Fruits Introduces Novel Specialty Ingredients in Malaysia, Philippines, and Thailand
Our client is among the world's largest suppliers and marketers of fresh, frozen and processed fruits with several plantations located in the Philippines, Thailand, USA and Serbia. Their Specialty Ingredients Unit is planning to market their newly-developed fruit-based specialty ingredients such as fruit juices, bromelain, fruit seed oil, pectin, fruit peel extracts and dietary fiber produced straight from their farms. Orissa International supported the client with business matching in Malaysia, the Philippines, and Thailand. We prepared a list of 106 suitable distributors and manufacturers of F&B, nutraceutical, and cosmeceutical products in the 3 countries, that import and use the ingredients being marketed by our client. Out of the 97 companies selected by our client, our teams in the 3 countries were able to arrange and set up virtual meetings with 23 companies (7 in Malaysia; 9 in the Philippines; and 7 in Thailand). All the companies our client has met with are interested in distributing, testing, and using our client's specialty ingredients in particular applications.
Market Research on English Tuition Services in Malaysia
Orissa International delivered a market research to a Singapore-based English tuition agency that was looking to expand into Malaysia. The research provided a market overview of the sector in Singapore, from teaching of English language in schools and proficiency levels to identifying the key consumer segments. The report identified and profiled key local and foreign competitors, and delved into the regulatory landscape and the type of licenses required to operate in the country. We listed key considerations, such as costs to availability of talent, for setting up a physical presence, and offered market entry recommendations.