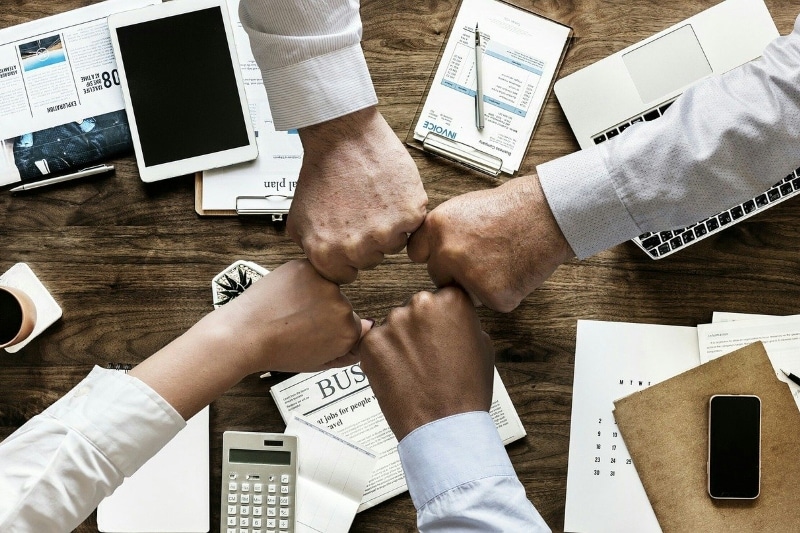 Project References
We 
have delivered tailored market research and business matching solutions to thousands of companies over the past 20+ years to help them understand and enter the Southeast Asian market
Examples of  Market Entry Projects We Have Undertaken
Market Research for US Electrical and Electronics Manufacturer to Identify Expansion Opportunities in Southeast Asia
Orissa International delivered a comprehensive market research project for a US company that designs and manufactures advanced mobile power systems and auxiliary power units (APUs) for armored, commercial, marine and purpose-built specialty vehicles. The report, which covered Malaysia, Thailand, Indonesia and the Philippines, provided information on each country's local automotive manufacturing industry, analyzed trade flows and provided examples of potential in-market customers, partners and end-users, and offered market entry recommendations. The project was to help the client identify which market to pursue and explore, with the goal of increasing its sales volume in the region and establishing relationships with potential distributors and end-users for its products.
Business Matching for a European Carpet Manufacturer Seeking Opportunities in Singapore
Orissa International undertook a customized virtual business matching project for one of the world's leading carpet manufacturers in Europe, with design studios and sales offices internationally. The client, which designs and manufactures carpets for prestigious clients globally, was interested in exploring opportunities in Singapore. Our in-market team in Singapore prequalified the interest of potential buyers and partners, and organized three meetings for the client with hospitality groups and interior designers in Singapore.
Supporting an Additive Manufacturer with Regulatory Research in Southeast Asia
Orissa International undertook regulatory research for a life sciences company based in Virginia, USA, which has developed a proprietary, cost-effective enzymatic process to produce healthy ingredients for foods and beverages, and beneficial additives for animal feeds. Our report, which covered Indonesia, Malaysia, Singapore and Thailand,  identified the key regulatory authority in each market and described general food additive regulations as well as regulations relating to the use of enzyme and enzyme immobilization agents. We also explained the product registration procedures for new food additives for the four markets.
Business Matching Support in Singapore for a Developer of a Mechanical Stress Imaging System for Defense Applications
Orissa International supported an Australian company that has developed the world's first microbolometer-based smart stress imaging system, which participated at the recent Singapore Airshow 2022. To support the client with its plans to set up its presence in Singapore this year, we pre-qualified potential distributors in the aerospace and defense sectors and secured two virtual meetings and a physical meeting at their booth. The meeting at the airshow was particularly beneficial for our client as it was able to demonstrate its technology and address questions immediately. The discussions with the other two companies were also positive, with plans in place to conduct demo sessions with them.
Trade Show Support for US-based Companies Participating in Singapore Airshow 2022
Orissa International supported a US state economic development agency by providing logistical and representation services to four US companies participating in the Singapore Airshow 2022 in February. We liaised with the US Pavilion booth contractors to coordinate onsite logistical support for the participating companies, provided dedicated representation for a company that manufactures FAA-certified composite aircraft floats and supported three other companies in their efforts to connect with appropriate and potential leads. These three companies offered a diverse range of aerospace sector products and services, including LED navigation and anti-collision lighting, night vision imaging systems and Counter Unmanned Aircraft System (CUAS) and security solutions. The participating companies were very satisfied with the quality of the meetings with potential customers and government officials at the event.
Market Entry Support for an Award-winning Provider of Urban Digital Solutions in Thailand
Our client is a company that provides urban digital solutions for the built environment to make spaces smarter – it provides real-time, predictive and cognitive occupancy intelligence to help its clients make better-informed decisions on managing buildings. Orissa International developed a stakeholder strategy report containing information on key public and private sector stakeholders in Thailand and the recommended approaches when engaging them. Our in-market consultants in Thailand proceeded to outreach to a shortlisted group of potential partners, where we secured virtual meetings with property developers, facility managers and companies managing medium to large facilities. The discussions have yielded good connections in Thailand, and our client is working on a potential partnership interest.
Competitor Analysis and Business Matching Support in Thailand for a British Company that has Built an AI-powered Energy & Sustainability Intelligence Platform
Orissa International supported a UK company that is building the future internet of energy, utilizing cloud, big data, AI & IoT technologies, digitizing the overall energy and sustainability value chain for its enterprise clients. We developed a report for the client that captured in-depth profiles of potential competitors in the target market, which included a competitive product comparison. The report also highlighted the opportunities and challenges with regard to its competitive positioning in the market. Orissa International also arranged business matching meetings with potential partners, distributors, corporations and state enterprises in Thailand. Our Thai office developed a pre-qualified list of partners, where the client shortlisted companies. We arranged five meetings with facility service providers and companies managing commercial buildings and renewable plants.
Market Research and Business Matching for US Industrial Lubricant Manufacturer Entering Vietnam
A US manufacturer and distributor of high-performance lubricants for the industrial and automotive industries engaged Orissa International to conduct market research and business matching in Vietnam. We produced a comprehensive report for the client, which provided information on key end-use sectors, namely construction, chemicals, and food & beverage (F&B) manufacturing. The report described the key market characteristics for industrial lubricants in Vietnam, as well as the competitive landscape. We also helped to identify partnership opportunities for the client in Vietnam with appropriate partners to carry their brand and promote its presence in the market. Our in-market consultants in Vietnam reached out to distributors and secured meetings with six companies and their C-suite management. Our client is continuing to discuss potential collaboration in Vietnam with shortlisted partners.
US Manufacturer of Industrial Insulation Products Seeks Partners in Malaysia and Singapore
Our client, a US-based manufacturer of surface heating, insulation and temperature control products, was looking to identify distributors in Malaysia and Singapore that sell complementary products to the aviation and aerospace industries. Orissa International supported the client with business matching in both markets by identifying over 55 potential distributors and resellers holding experience in selling composite manufacturing repair equipment and/or consumables to MRO companies. Our client shortlisted 22 companies and our in-market consultants were able to secure virtual meetings with 8 potential partners. The meetings allowed our client to explore their synergies in great depth and understand their product demand in the market. Overall, the discussions were positive, and some meetings concluded with an arrangement of a follow-on meeting with their technical and higher management teams.
Market Entry Support for Australian Companies in Singapore
Orissa International supported two Australian companies by pre-qualifying a total of 44 potential distributors and customers on their behalf in Singapore. One company assisted holds a patent for their portable filtering system, and we secured two virtual meetings with distributors in the building and construction sector. The discussions yielded a positive response as they continue to undertake some local research work on the disposal of wet trade waste disposal and the suitability of the product in the market. We also assisted the world's first metal 3D printing production cell company in securing three connections with resellers in the marine, defense and oil & gas sectors. The discussions with all three companies were promising, and the Australian company will be meeting them at the Singapore Airshow in February 2022.
Market Research on Concentrates and Cordials in Indonesia and Vietnam
A Malaysian manufacturer of cordials and concentrated products approached Orissa International for assistance in internationalization, targeting suitable markets in ASEAN countries. We proposed a market research study that developed an export business plan for Indonesia and Vietnam. The market report provided an overview of the regulatory requirements and evaluated the competitive landscape for the company's products to be exported into these markets. In addition, we also undertook primary research, including store checks and interviews with selected distributors, to provide the clients with better market insights on the beverage sector. The report concluded with a SWOT assessment and market entry recommendations with appropriate strategies.
Business Matching for US F&B Businesses in Thailand
Orissa International collaborated with a federal US government agency located in Thailand to organize a webinar called "Taste the World with USA – Key Trends in Reviving the Food Retail Industry", which was held in conjunction with Thaifex, one of Asia's largest Food & Beverage (F&B) exhibition. During the webinar, five US exporters showcased their various retail-ready F&B products to buyers and influencers in Thailand. The US exporters that we assisted were able to attract interest from Thai companies, one of which was the biggest retail chain in the country, while another was the largest F&B distribution company in Asia.