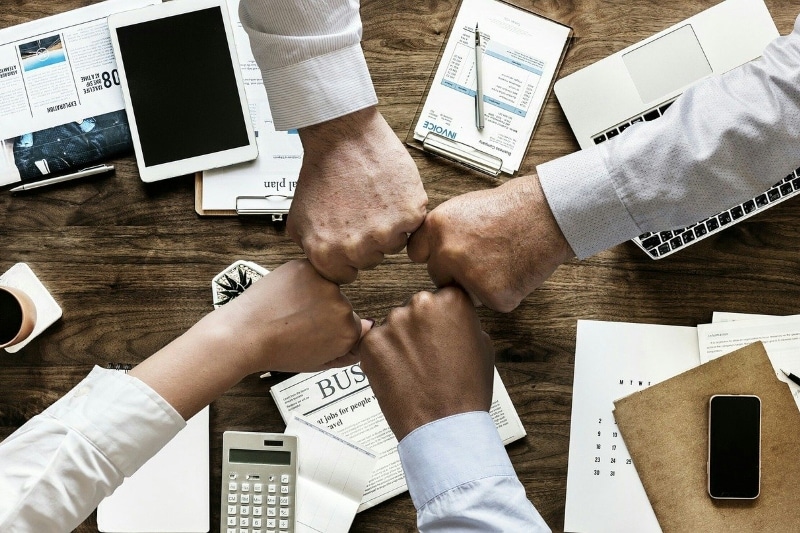 Project References
We 
have delivered tailored market research and business matching solutions to thousands of companies over the past 20+ years to help them understand and enter the Southeast Asian market
Examples of  Market Entry Projects We Have Undertaken
Italian Companies looking to enter South East Asia
Orissa International participated in an event in Italy in order to showcase market opportunities in South East Asia. During the event, Orissa International's Trade Manager for Thailand delivered a presentation illustrating the potential of ASEAN markets for Italian companies. The presentation was followed by B2B meetings with around companies participating in the event, to help them define their strategies for market entry into South East Asia.
Ontario and Oregon Based Companies at the Singapore Airshow 2018
Orissa International is helping exhibitors from Ontario, Canada, and the State of Oregon, USA, at the Singapore Airshow 2018, by organizing business matching meetings with potential business partners, distributors and qualified buyers from across South East Asia. Our Ontario-based client, Wilderness North, signed an agreement with Indonesia's PT Pelita Air at the event for an Air Tractor AT-802 turboprop.
HR Cloud Solution Meets Prospect Business Partners in Malaysia
Orissa International assisted a Singaporean HR cloud solution provider looking for partners in Malaysia. Our team arranged for 5 meetings with potential local partners for a total of two days the representative was here, comprising technology providers and system integrators (SI) for F&B, FMCG, financial institutions and retail companies in the country.
Architectural Company from Ontario Looking for Potential Projects in the Philippines
Orissa International Philippines office arranged 9 business matching meetings for an Ontario-based Architectural firm that is looking for potential opportunities either to work directly or in collaboration with local-based company on a potential project in the country. Our in-market Consultant also helped the company arranged meetings during the ADB BOF fair.
Gene Mapping Company Seeks Malaysian and Indonesian Partners
A gene testing company from Singapore sought our help and find potential partners such as DNA labs, kindergartens, international schools, and children psychologists in Malaysia and Indonesia. The company's services mainly entail Inborn Talent Genetic tests and Disease Susceptibility tests for children. We have arranged a series of meetings with prospective partners and end buyers for the client.
Steel Manufacturer from United Kingdom Takes Interest in Malaysia
Orissa International has been approached by a UK steel company producing specialized metal components used in food processing machineries. The company is keen to enter Malaysia and has engaged Orissa to help it to find potential partners to work with. Orissa has helped the company to identify 14 suitable partners comprising distributors and machine manufacturers and are arranging for meetings when the client is in the market in the first quarter of 2018.
Swiss Baby Food Company Pays Thailand a Visit
Orissa International's Thailand office helped a Swiss producer of baby food to find prospective partners in the country. Our trade consultants prepared a list of matching companies with whom they also pre-arranged business meetings for the client's in-market visit. The client, which has a staff of over 600 employees, is a manufacturer of dairy ingredients, cereals and ingredients that are distributed in over 90 countries worldwide.
Cybersecurity and Deep-Tech Brand Looking to Expand in Indonesia and Malaysia
Orissa International assisted a cybersecurity company to identify prospective business partners in Indonesia and Malaysia. Our client has been provided with a list of IT integrators and web domain services agencies in each country for their review. Our Indonesia and Malaysia offices are preparing for the company's in-market visit, planned for early 2018. The same client has previously visited Hanoi and Ho Chi Minh cities to meet with a total of 9 businesses that our Vietnam office arranged for them.
Cybersecurity Testing Service Company Meets with Malaysian Businesses
Orissa International headquarters assisted one of Singapore's first homegrown cyber security testing services to find matching businesses in Malaysia. With the help of our Malaysia office, the company has met with 7 different companies. The client's main focus is providing digital risk management and cyber security testing services including security assurance testing, vulnerability assessment, network infrastructure review, penetration testing, policy and process assessment, training and awareness and physical security.
Ceiling Fan Manufacturer Explores Indonesia and East-Malaysian Markets
Orissa International's trade consultants in Indonesia conducted a pre-screening (unqualified list) of potential partners' profiles for a Singaporean company specializing in ceiling fans. The list consists of distributors of luxury home furniture, household electrical appliances and ceiling fans. Business-matching meetings will follow once client approves of the said selection.
Two American Schools Aim to Build Relationships with Malaysia-Based Schools and Agencies
Orissa International assisted two universities from the US looking to connect with international schools and student recruitment agents in Malaysia. Our KL-based office provided the universities with 30 qualified names of international schools and agents relevant to their needs. The lists provided enabled the universities to directly contact the schools and agents to establish relationships in the market.
Orissa International Supports Ontario Companies for Bioenergy Mission 2017
Orissa International's team of trade specialists in the Philippines office joined the Bioenergy Mission to the Philippines 2017 organized by The Canadian Trade Commissioner Service in Manila. During the mission, our trade consultants in the Philippines provided support and assistance to Ontario companies in B2B/G2B meetings and site visits.