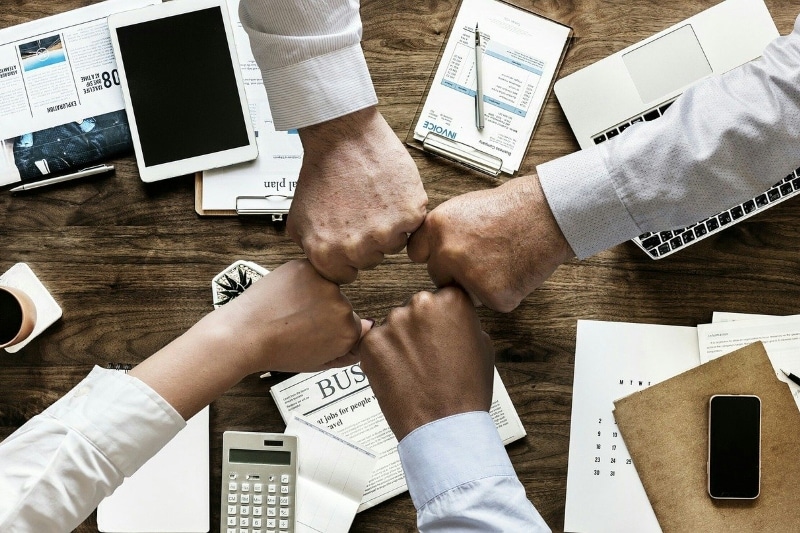 Project References
We 
have delivered tailored market research and business matching solutions to thousands of companies over the past 20+ years to help them understand and enter the Southeast Asian market
Examples of  Market Entry Projects We Have Undertaken
Market Research on the Start-up Ecosystem in Singapore
Orissa International delivered a market research project on the Singapore start-up ecosystem for a US-based technology services and start-up accelerator, which was interested in growing its ecosystem in Singapore. Our research identified and provided information on 17 start-up incubators and accelerators, 27 venture capital firms, five angel investors, nine corporate venture capital firms, eight family offices and two government entities involved in Singapore's start-up ecosystem.
Market Study on Technical and Vocational Education and Training Opportunities in Malaysia
Orissa International undertook a market study for a Canadian government agency on Technical and Vocational Education and Training (TVET) in Malaysia. Our market study provided an overview of the TVET systems in Malaysia, market trends and drivers, ongoing and planned TVET projects, as well as examples of foreign partnerships with local TVET institutions. The study also analyzed the challenges and opportunities in the market, including market entry pathways for Canadian institutions/organizations that wish to recruit students, establish partnerships, and develop commercial opportunities in Malaysia.
3D Printer Startup in Pennsylvania Introduced to Distributors in Philippines and Vietnam
We helped a US-based company that develops and manufactures affordable metal powder-bed fusion 3D printers to find potential partner distributors in the region. Our client, which exports its products internationally, was looking to expand its exports to the Philippines and Vietnam. Our in-country teams in each market prequalified potential partner distributors who could provide sales, installation and maintenance support to local customers on behalf of our client. We were able to generate interest from four 3D printer distributors in Vietnam and one of the biggest industrial printer distributors in the Philippines. All the local companies met our client through videoconference meetings and had very good discussions on the prospects for potential collaboration in the near future.
Report on the Container Ports of Thailand and Vietnam
Orissa International assisted an industry leader in crane controls and automation, which has a high quality, best-in-class reputation worldwide. The client wanted to deepen its understanding of the medium-term port projects pipeline in Thailand and Vietnam, in addition to identifying and engaging with key contacts from container ports in both markets. Orissa International provided the client with an overview of maritime transportation in Thailand and Vietnam, and information on the leading ports, key port authorities, port operators, and port expansion plans and upgrades. The report also covered the type of crane technologies in use and the level of automation in ports. We have received feedback from our client that the information in our report exactly matched its requirements.
Pennsylvania-based Game Publisher Connects with Game Developers in South East Asia
Orissa International helped our Pennsylvania-based client, which provides niche and low-cost game publishing services, to find potential partners such as online game developers and other game publishers across South East Asia with porting requirements into game consoles. The company, which caters to developers of low-stress, wholesome, approachable, and easy to play indie games, is providing shipping or porting of games as its main service to consoles such as Nintendo Switch, Xbox One, PlayStation, Virtual Reality devices, Apple devices, Android, Steam, Humble, Itch. It is working further on next-generation devices. Videoconference calls were setup with five local companies across Malaysia, Indonesia, Singapore and the Philippines with a view to introduce our client and support future porting needs.
Northern Ireland Trade Mission to Singapore
Orissa International helped a trade promotion agency in Northern Ireland run an online virtual trade mission, organized in conjunction with Singapore Fintech Festival (SFF), slated from 7 December 2020 to 18 December 2020. Participating businesses from Northern Ireland composed of seven innovative companies in the areas of fintech, IoT and cybersecurity solutions, who were keen to explore collaborative opportunities with potential partners in Singapore. As a key partner of the event, Orissa International organized customized one-on-one meetings for each participating Northern Ireland business with local end-user companies. A total of 44 virtual meetings were arranged over an extended period beyond the SFF with financial institutions like banks, brokers, insurance companies, as well as with relevant partners, including cybersecurity system integrators, telecommunication providers, and government agencies in Singapore.
Sourcing LED Products from Indonesia, Malaysia, Thailand and Vietnam
Our client, which is a family-run business in Colorado, US, specializes in producing and supplying LED products – including safety flares, work lights, and sunshades – to both small and large retail chains in the US and Canada, including the Home Depot, Lowes, Costco, and Menards. The client wanted to expand into new categories, such as high lumen bulbs, grow lighting bulbs, shop and utility lights, work/area lighting, and security lighting. As such, the company engaged Orissa International on a sourcing project to assist them in finding suitable manufacturers and suppliers of LED lighting products from Indonesia, Malaysia, Vietnam, and Thailand. Our on-the-ground team in the four markets pre-qualified 10 local suppliers from each country by asking targeted questions to suppliers, including the country of origin of its products, manufacturing capacity, minimum order quantity (MOQ) and product certifications. We introduced our client to 10 suppliers – two in Indonesia, two in Thailand, two in Malaysia and four in Vietnam.
Manufacturing Feasibility Study in Malaysia
Orissa International performed a feasibility study for a leading consumer electronics manufacturer which was considering setting up a manufacturing site in Malaysia. The client sought to gain an in-depth understanding of four shortlisted locations. The study focused on labor and covered the availability of skilled, semi-skilled and unskilled labor, labor costs such as base wage and mandatory social security contributions, as well as future trends in skills shortage and labor wage rates. In addition, we provided detailed information on capital investment regulations, machinery import procedures and restrictions, environmental regulations and requirements, government subsidies and incentives, the competitive landscape, logistics and fixed costs. Over the course of the project, we conducted over 30 in-depth interviews with industry players, including national and state-level government investment promotion agencies, industrial estate developers/managers, and electronics manufacturing companies currently operating at the four locations.
Washington-based Companies Explore the Philippine and Singaporean Markets
As the appointed South East Asia In-Market Representative for the Washington State Department of Agriculture (WSDA), we provided significant export-based assistance to five companies from Washington by finding distribution partners and clients in Singapore and the Philippines. These companies are involved in food brokerage/custom sourcing, health supplements, single-malt whiskey, green chickpeas, and tomato products and fruit purees. The engagements, which lasted throughout January 2021, saw our team contacting more than 100 distributors, food processors, and retailers, in Singapore and the Philippines. We arranged 12 virtual meetings and email introductions. Throughout the mission, we shared valuable information to our clients with regard to the market situation, especially in the Philippines, where the foodservice and hospitality industries were still badly affected by mobility restrictions as a result of the COVID-19 pandemic. On a positive note, our clients were subsequently in a stronger position to assess both markets and re-evaluate their market strategies, and through new connections facilitated by our teams, were also able to gather unique feedback on the ground from the local companies.
Italian Manufacturer of Industrial Hoses Matched with Indonesian Distributors
Our Italy-based client designs and manufactures specialty technical hoses for a wide range of applications in the food, chemical, petrochemical, pharmaceutical, cosmetic industries, as well as other industries that require high-performance hoses. The company was looking to connect with distributors of industrial and abrasive hoses for multiple sectors in Indonesia, including the food and beverage, dairy, cosmetic, pharmaceutical and chemical sectors. Orissa International identified a total of 39 potential distributors. Once the client shortlisted 22 companies, our in-market team reached out to them to find out their level of interest in doing business with our client. Five companies expressed an interest in having an initial discussion with the client. These local companies are active in distributing hoses to our client's targeted sectors. Our team advised our client to explore discussions further with the companies, especially those familiar with the client's products, and had expressed a particularly positive response.
Traditional Medicine in Vietnam
Orissa International conducted a market study in Vietnam on the potential for the products of a Singapore-based manufacturer of traditional herbal oils and liniments. Our in-country analysts undertook store checks to identify competitive products in the market. We provided our client with an overview of the traditional medicine sector to help it better understand market trends in Vietnam and identify suitable distribution channels. In addition, the report provided information on the regulatory classification of the client's products, the registration procedure, and the packaging/labeling requirements applicable to the Vietnam market.
Search for Partner Distributor in Indonesia for Fluid Dynamic Equipment
Our client, based in Michigan, USA, is a leading engineering and consulting company that specializes in the design, optimization, and manufacturing of hardware and software testing equipment for processes involving flow, heat transfer, combustion, and mass transfer. The company sought the assistance of Orissa International in identifying potential distributors in Indonesia that can sell its testing equipment to the power plant industries in the country. Our client had prior experience in selling equipment to customers in Indonesia through local agents and was aiming to jumpstart its sales anew by working with an official distributor. Our team in Indonesia contacted 14 companies and arranged five online meetings with distributors of process control instrumentation and testing and power-related equipment. These distributors were established suppliers to targeted industries such as oil & gas, petrochemicals and chemicals, power and energy generation and construction industries.