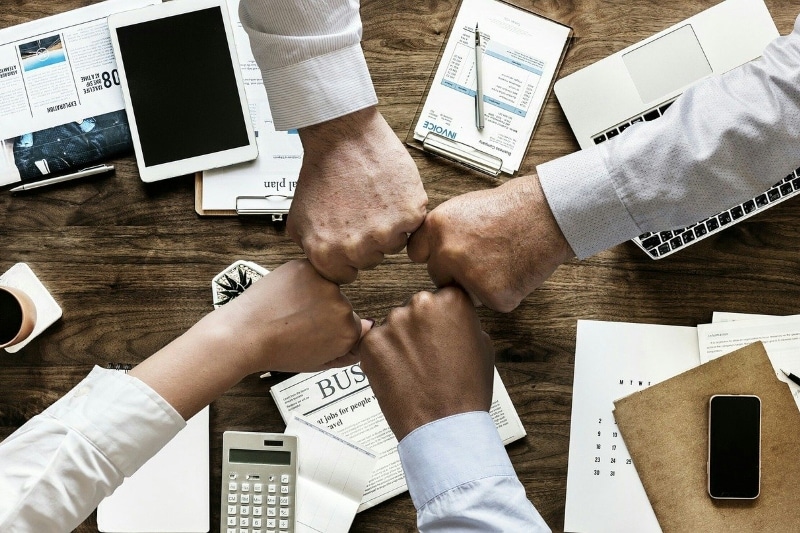 Project References
We 
have delivered tailored market research and business matching solutions to thousands of companies over the past 20+ years to help them understand and enter the Southeast Asian market
Examples of  Market Entry Projects We Have Undertaken
Illinois-based Chemical Manufacturer Increases Number of Connections with Thai Distributors
Our client is an Illinois-based manufacturer of basic and intermediate chemicals, including surfactants, specialty products, germicidal and fabric softening products and quaternaries, as well as special ingredients for the food, supplement and pharmaceutical industries. It is considered one of the largest surfactant manufacturers in the world with 18 production sites worldwide. Currently, our client's products are being used by multinational chemical manufacturers, as well as local pesticide manufacturers and suppliers in Thailand. The company contacted Orissa International to assist in finding additional Thai distributors which have the capability to market its chemicals, particularly for agricultural applications. Our team identified 36 potential distributors that cater to the agriculture sector. The team also set up one-on-one videocall meetings with five companies, one of which was later evaluated by our client to be a likely partner for its coating and ink additive product lines, and two other distributors which were potential partners for its agricultural chemicals.
Heavy Equipment Manufacturer Expands in Malaysia and Ventures into Vietnam
Orissa International assisted a company based in Northern Ireland, UK which manufactures a comprehensive range of tracked mobile crushing, screening, and recycling equipment for the quarrying, mining, construction, demolition and recycling industries. Orissa International was tasked to find additional resellers for its established sales network in east Malaysia, as well as new resellers for its range of heavy equipment in Vietnam, focusing on Hanoi and Ho Chi Minh City. Our client's target partners included sellers of construction and recycling equipment focusing on the aggregate sector. Our team in Malaysia connected our client to one distributor who expressed interest in carrying our client's products and who also had proven experience in selling new and used heavy equipment in the target region. In Vietnam, our team arranged videoconference meetings with three distributors and dealers of heavy equipment to the construction and mining industries.
Market Survey Conducted on Medical Tourism Sector in Malaysia and Myanmar
Orissa International assisted a Japanese research firm based in Taiwan to conduct a two-stage market survey in Malaysia and Myanmar as part of the client's long-term research project on medical tourism in the islands. For the project, Orissa International identified a group of specified medical tourism stakeholders in the two markets, including medical coordinators, third-party administrators (TPAs) and travel agencies. Orissa International's team then interviewed them on behalf of the client. A series of conference calls between the client and identified stakeholders was then arranged across a three-week timeline which involved 19 stakeholders in both countries. Through the assistance from Orissa International's research team, the client was able to reach out to the stakeholders more effectively to understand their operations, as well as learn about the interest and requirements for medical tourism promotion activities.
Report on Air Defense Industry in Thailand and Vietnam
Orissa International conducted a market study in Thailand and Vietnam for a US-based systems integrator which offers mission-critical aviation services to government and commercial customers. The client was interested to learn about the military fixed-wing and rotary MRO (maintenance, repair and overhaul), and upgrade market. The report covered information on relevant government agencies, as well as defense expenditure, platforms operated by the military forces, and modernization plans. Orissa International also provided an outline of the procurement process and its perceived transparency.
Market Sizing Study for Components of Rubber and Plastic Manufacturing Machines in Thailand
Orissa International conducted a market sizing study in Thailand for a manufacturer of components and sensors for plastics and rubber product machines. A data model was developed from the ground up to allow the client to adjust prices of their components and serviceable market assumptions by source country of machine imports, and also analyze various scenarios. The model drew on a range of inputs from secondary and primary research, including import and export data, revenues of machinery OEMs (Original Equipment Manufacturers) with factories in Thailand, and information on production capacity and machinery prices being gathered from interviews. As part of the project, we also identified and listed key end-users of the machines into which our client's products can be installed, thereby generating a potential target end-user list. Finally, we scanned the market to identify and list international plastic and rubber machinery OEMs with a direct presence in Thailand, in the form of a sales office or service center.
Entity Setup for Promoting Infrastructure Interests
Orissa International was approached by a foreign government agency for information on the ideal type of legal entity which could promote the interests of infrastructure companies from the country into the South East Asian region. We looked at the different types of entities registered by similar organizations operating in Singapore and advised them on the registration process, and recommended the type of entity best suited to the client's requirements. In addition, our report covered regulations for hiring a foreign employee, mandatory contributions, average salaries for the job profile and pricing for co-working spaces in Singapore.
Regulations for Ultra-Low Temperature Freezers in Singapore and Vietnam
Our client, a US company providing ultra-low temperature freezers used in pharmaceutical research and clinical trials, is looking to enter the Singapore and Vietnam markets. The company required information on the required testing and certifications for compliance with local electrical and electronic (E&E) equipment standards related to safety, health and environmental protection, as well as medical device registration requirements in the two countries. Orissa International identified the relevant authorities and accessed regulatory documents in English and Vietnamese for the client. We also contacted the regulatory authorities in each country to obtain clarification and further details to supplement findings from published sources.
Webinar on ICT Opportunities in Vietnam and the Philippines
Orissa International's Country Managers for Vietnam and the Philippines presented at a webinar on Information and Communications technology (ICT) opportunities in their respective markets. In addition to providing an industry overview, our Country Managers also spoke about key technology and application areas that present high-growth potential post-Covid 19, and various market entry options in Vietnam and the Philippines for technology SMEs from Singapore. Over 50 Singaporean companies participated in the webinar, which was organized by the Apex organization for tech start-ups and enablers in Singapore.
Webinar on Doing Business in the Philippines
Orissa International's Philippine office presented on the topic of doing business in the Philippines, in a webinar organized by the Manila office of Austria's trade promotion agency. Our in-house Consultant presented an overview of key sectors in the Philippines, including retail, IT-BPO, construction and manufacturing, an outlook on Covid-19 and the government's economic recovery measures. Our Consultant also gave the Austrian companies valuable insights on building and maintaining business relationships with local partners, as well as practical guidance on market entry options available in the Philippines.
Webinar on Establishing a Presence in South East Asia
Orissa International presented at a webinar about market opportunities for Australian companies in Malaysia, Indonesia, Thailand, Vietnam and the Philippines. The webinar focused on how Orissa International could help Australian companies establish a presence in South East Asia through our Market Immersion Program (MIP), which offers companies in-market support in their initial business development activities by offering expert guidance from our local teams. The program also offers a fully-dedicated local salesperson to meet these customers and distributors, who will undertake sales and BD activities in the market, develop long term relationships and help close deals.
US-based Hardwoods Supplier Connects with Indonesian Buyers
Our client is a family-owned company based in Ohio, USA, with over 150 years of experience in the hardwood industry supplying and exporting premium and standard-grade lumber products, including walnut, white and red oak, hickory, ash and quarter sawn hardwoods to 40 countries worldwide. The company was looking to connect with agents such as importers and end-users such as manufacturers of flooring, furniture, door, stairs, millworks and more. Our team identified 26 potential companies and arranged nine video conferencing meetings with representatives who had expressed interest in purchasing our client's products. Our client was also introduced to more companies through referrals by these local companies.
Pet Care Retailer Ventures into Indonesia
Orissa International assisted one of the largest retailers of pet products in Asia, a one-stop shop which offers pet products and a range of services including grooming and veterinary services. With 140 outlets already established in five countries – Singapore, Malaysia, Thailand, the Philippines, and Vietnam – the client was now looking to expand to the Indonesian market by introducing its retail concepts to local companies which were interested to explore franchising opportunities. Our team in Indonesia pre-qualified 15 companies and arranged four virtual one-on-one meetings – three with companies which offer a vast experience in the operation of franchise and retail stores, and one with a distributor of animal healthcare products which had expressed interest in venturing into the pet care retail industry.