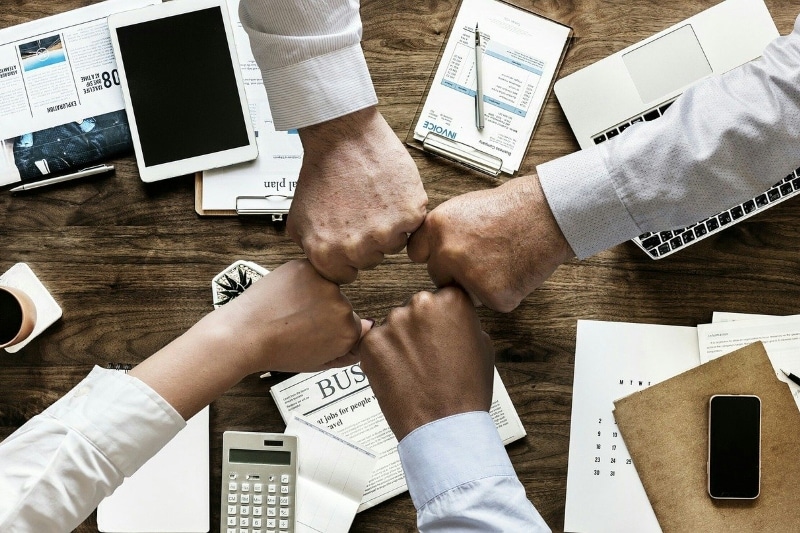 Project References
We 
have delivered tailored market research and business matching solutions to thousands of companies over the past 20+ years to help them understand and enter the Southeast Asian market
Examples of  Market Entry Projects We Have Undertaken
Automation Components and Industrial Process Control Systems in Malaysia and Thailand
Orissa International has undertaken a series of projects for an Italian manufacturer of sensors and controllers with applications in plastic molding, rubber and metalworking machinery, industrial heating and mobile hydraulics. We prepared a list of manufacturers of hydraulic cylinders and fabricators/installers of industrial electrical heating systems in Malaysia and Thailand. Over 50 suitable targets were identified in each of the two countries. Meetings were arranged with selected players in the industrial electrical heating systems area. For Thailand, we also identified potential distributor partners with a strong client base in the petrochemical industry, who could distribute their melt pressure sensors for use in the upstream polymer manufacturing industry. Six meetings were arranged for the client with interested Thai companies.
Fortune-500 Home Essentials Company Connects with Distributors in Vietnam
Orissa International helped a client, which is a member of the Russell 1000 Index. The company is a home-essentials company that offers a broad portfolio of market-leading, well-known and widely trusted brands, which meets the needs of consumers worldwide. It is a leading supplier of shaving and grooming products, personal care products, and small household appliances, among others. Our in-market team in Vietnam researched potential distributors based on the client's criteria. We then undertook a program of calling to pre-qualify the interests of these distributors. We successfully connected the client with 3 leading distributors in Ho Chi Minh City and 2 in Hanoi.
Orissa International Supports VDACS at VietnamWood 2022
Orissa International represented the Virginia Department of Agriculture and Consumer Services (VDACS) at the trade event 'VietnamWood 2022'. The event, which was held in Ho Chi Minh City from 18-21 October 2022, attracted manufacturers from around the world to showcase their innovative supply chains and top-end technologies in one platform, and drew visitors from across Vietnam and other Southeast Asian countries. We supported VDACS and three other companies from Virginia in setting up and managing the booth throughout the event. Our booth attracted over 100 visitors and initiated several business discussions with both local and international distributors and buyers.
Research on the Malaysian Industrial Cleaning Sector
Orissa International supported an Italian government agency that was looking to evaluate new business and investment opportunities in Malaysia for Italian operators in the industrial cleaning sector. Our in-market research team in Malaysia undertook a project to detail the areas of interest and the opportunities for participation in the professional cleaning sector in Malaysia. Our study provided the client with an overview of the sector and how it has been affected by the Covid-19 pandemic, and key legislation relating to the sector. We identified key competitors, both local and international, as well as undertook import analysis to identify key imports and source markets. The report also included a database of importers, distributors, cleaning service providers, and potential end customers.
English Learning Center Enters Malaysia through our Market Immersion Program
Orissa International supported a reputed Singapore-based English learning center that was looking to establish its presence in Malaysia via our Market Immersion Program. To help them understand the market, Orissa International undertook research to validate the commercial opportunity, identify the potential customers and partners and undertake a market study.  We also hired a local staff with more than 20 years of experience in the sector, who has been undertaking business development and operational activities to help our client. Our in-market team in Malaysia also supported the client in implementing its strategy by generating leads and organizing business matching meetings with 15 potential partners, who could benefit from the Client's various educational programs and online workshops.
Industrial Trade Mission to Singapore
Orissa International organized a trade mission for the Michigan Economic Development Corporation (MEDC) to Singapore in late October. Five Michigan automotive companies, involved in industries such as automation system integrators, metal coolants and additives, and manufacturing risk assessment software, met with government agencies and industry experts; and also had customized one-on-one business appointments with pre-screened potential agents, distributors, partners, and buyers. The companies also exhibited at the Industrial Transformation Asia-Pacific (ITAP) trade show where they met with additional customers and partners in Singapore and across the region.
Orissa International Assists a Printing Equipment and Electronics Supply Company in Thailand
Our Client, a Singapore-based printing equipment and electronics supply company that specializes in printers and printer consumables as well as uninterrupted power supply, hard disks and electronic devices, is now developing its own brand of hardware security system. In order to establish a presence in Thailand, the company signed up for the Market Immersion Program (MIP). To support the client, Orissa International undertook research on market trends and drivers, competitive and regulatory landscape and key distribution channels in cyber security. In addition, we organized business-matching meetings with potential local partners. We will also be supporting the client with business development activities in the target market.
Canadian Pork Delegation Trade Mission to Vietnam
Orissa International organized a three-day trade mission to Hanoi and Ho Chi Minh City – the two biggest commercial markets in Vietnam, for Canadian pork producers participating in a trade mission. The delegation was looking for food service operators, retailers, food processors, and meat traders to partner with in Vietnam. We facilitated all the arrangements, including travel logistics, meetings with potential buyers and distributors, briefings from the Trade Commissioner Service and other relevant agencies, and visits to relevant supermarkets, processing facilities, and wet markets.
A Global Healthcare Corporation Finds a Market for Safety Label System in Malaysia
Our Ohio-based client has almost 40 years of experience across 110 countries with over 50000 product installations in medical facilities around the world. The Client's Safety Label System (SLS) is a complete solution for compliant labeling of medication in the operating room, providing visual confirmation of the medication name and strength (concentration) and automatically printing ready-to-apply labels. The client wanted to find distributors in Malaysia, specifically for its SLS, and so requested assistance from Orissa International. Our in-market consultants attended 2 medical conferences in Kuala Lumpur, to help identify potential distributors. We were able to connect the client with 14 potential partners. The client is currently in the discussion with the distributors to explore if these distributors are keen to work with them to market their safe label system to hospitals and medical centers in Malaysia.
Support for a Technical Seminar during the Livestock Philippines Tradeshow
Our client, an association whose members include Brazilian rendering companies that process animal slaughter by-products, approached Orissa International to support it in a technical seminar event during the Livestock Philippines 2022 tradeshow, where it presented its member companies and their products to potential buyers and partners. Orissa International identified, invited, and recruited Philippine companies with the following profiles: animal feed millers; distributors of animal protein for animal feeds; relevant trade associations; swine, poultry and fish farms; as well as government agricultural organizations to attend the event. Over 50 local companies attended the technical seminar to learn more about our client's product offerings and to have one-on-one meetings with its member companies after the seminar.
Business Matching Project in Indonesia in Industrial Communications and Industrial IoT
Headquartered in Sweden, our client is an international company in the field of industrial communications and the Industrial Internet of Things. Orissa International was approached to undertake a business matching project in Indonesia to find a partner with experience in Controller Area Network (CAN) bus technology. The project required us to identify relevant distributors, prequalify them to determine their interest in reselling the client's products to manufacturers or system integrators, and arrange business matching meetings with potential resellers. We contacted 12 potential distributors and, based on the client's interest, shortlisted and successfully arranged e-meetings with 5 of them.
Seminar and Guide for the Brazilian Renderers Association
Our client, an association comprising Brazilian rendering companies that process animal slaughter by-products, was interested to understand business opportunities in the Philippines in preparation for the Livestock Philippines Tradeshow being held at the end of August in Pasay City, Philippines. In addition to organizing a highly successful and well-attended seminar for the client at the event, we also prepared a customized guide on doing business in the Philippines, which addressed the various questions raised by the client. The report covered the mode of market entry, legal and contractual considerations, payment means and terms, and barriers to entry, among others.