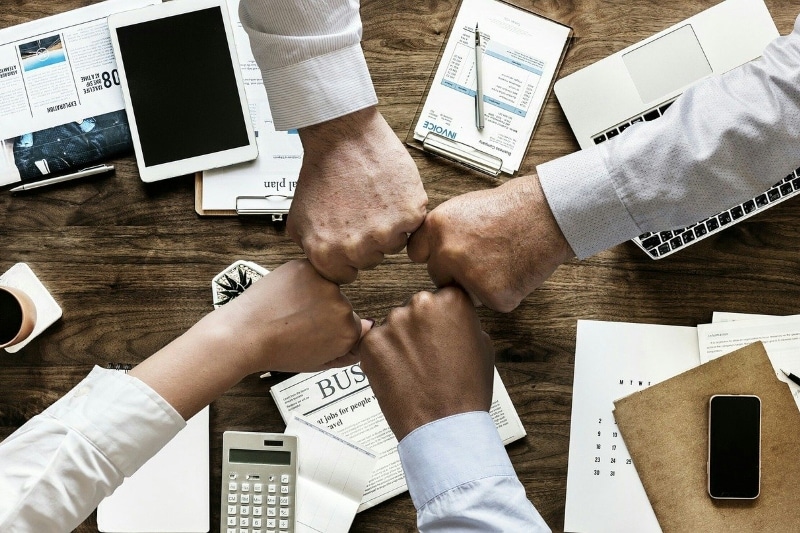 Project References
We 
have delivered tailored market research and business matching solutions to thousands of companies over the past 20+ years to help them understand and enter the Southeast Asian market
Examples of  Market Entry Projects We Have Undertaken
US Meat Company Keen to Export to the Philippines
A Washington-based meat distributor and processor that was interested in exporting to South East Asia approached Orissa International to support them in their planned market entry. Orissa International's consultants recommended the Philippines market due to the country's liberal import opportunities. We helped to connect the client with four distributors and one major retailer in the Philippines that were interested in the client's meat products, deli items, seafood, baked products and other grocery items. The meetings were highly successful, and the client is now arranging for various F&B samples to be sent to a distributor in the Philippines.
Virtual Trade Mission in Vietnam for Canadian Lobsters
An agricultural export promotion agency in Canada, in partnership with the Canadian Trade Commissioner Service, sought the assistance of Orissa International in arranging virtual business meetings for 15 participating companies with potential local buyers of Vietnam. The companies were all harvesters, exporters, and processors of seafood, particularly lobsters. The purpose of the virtual trade mission was to meet with local seafood distributors, retailers, and other relevant companies and organizations to explore opportunities to export Canadian lobsters to Vietnam. Orissa International's team in Vietnam arranged a total of 82 meetings with 19 Vietnamese buyers that expressed interest in exploring buying opportunity from all 15 Canadian exporters.
Report on the Collaboration Opportunities in the Singapore Maritime Sector
Orissa International delivered a study on the opportunities in the maritime sector of Singapore, particularly in innovation, maritime business services and shipbuilding. Additionally, the study also comprised of niches like autonomous sailing, zero-emission shipping, digitization and maritime education. The client, a European maritime association, aimed to further develop its existing contacts in Singapore and promote cooperation opportunities through visits, promotion and talent exchange.
Global Specialty Chemical Manufacturer To Venture into Indonesia
Orissa International assisted a US-based client, which is one of the largest surfactant manufacturers in the world with 18 production sites worldwide. The client produces basic and intermediate chemicals, including surfactants, specialty products, germicidal and fabric softening products and quaternary, as well as special ingredients for the food, supplement and pharmaceutical industries. The client was keen to enter the Indonesian market through distributors. Orissa International contacted 14 companies that are potential distributors of specialty chemicals. The meetings between the client and potential distributors were held virtually and led to matching with six companies. The Indonesian companies are distributors of specialty chemicals for various applications, primarily in oil and gas or oilfields, industrial waste and water treatment, pulp and paper, and mineral and metal processing.
US-based Supplements Producer Enters the Malaysian Market
Orissa International assisted a Seattle-based corporation engaged in the research, development and production of purpose-specific high potency supplements to find potential partners in Malaysia. The client supplements are organic, and they use all-natural ingredients in the development of the brain, cardio, and immune system-targeted supplements. Orissa Internationa's team in Malaysia helped to arrange two meetings with local third-party logistics (3PL) providers that could help support the client with their freight and fulfillment center and storage services. In addition, we organized three meetings with Malaysia's leading retail chains that market health and beauty products, and through their recommendations, connected the client to various distributors in Malaysia.
Market Study on the Agricultural Mechanization in South East Asia
Orissa International delivered a market study on agricultural mechanization in Indonesia, Thailand, Vietnam and the Philippines to a US-based company that provides technology, products and support systems to the agricultural sector. The company regards the region as a potential growth market for its products. The company approached Orissa International to conduct market research in order to identify the priority markets in the region for their entry. The market research discussed the agricultural mechanization status and developments in Indonesia, the Philippines, Thailand and Vietnam, and included information on key crops, average farm size, farm machinery ownership, fertilizer consumption and provided examples of agricultural value chains in each market for a comprehensive analysis. It identified priority markets with the highest potential, and offered recommendations on the mode of market entry.
Market Study on TVET, Corporate Training and Lifelong Learning in Thailand
Orissa International submitted a market report that provides an overview of the Technical and Vocational Education and Training (TVET), corporate training and life-long learning sector in Thailand to a North American government agency. The report aimed to identify trade opportunities in the mentioned sub-segments of the education market of Thailand and discussed challenges, provide recommendations and best practices for doing business in Thailand.
Biomedical Company Looking to Sell Skin Adhesives in Vietnam
Orissa International assisted a medical device company in Pennsylvania that manufactures patented medical cyanoacrylate products or skin adhesives used in the treatment of wound closure, wound management, intravenous device securement and infection prevention. Our client was looking to find a partner distributor in Vietnam that would help it register the product with the Vietnamese regulator and also market and sell the products to public and private hospitals and clinics in the country. Our in-market team in Vietnam undertook business matching for our client and arranged videoconference meetings with potential distributors in Vietnam that supply to key hospitals in major cities such as Da Nang, Hanoi, and Ho Chi Minh City.
Learning Institution in Singapore Explores Collaboration with Vietnamese Schools
Orissa International assisted a Singaporean company that has been in the business of providing high-energy, resource-rich English speech and drama classes to schools and organizations for over 20 years, teaching more than 200,000 children and hundreds of teachers globally. Our in-market team in Vietnam arranged for our client to meet with four schools and other educational institutions in Vietnam via videoconference meetings and helped to connect our client to two more potential customers via email introductions.
Belfast-based Software Provider Pitches Solutions to Singaporean Financial Firms
Orissa International assisted a Belfast-based software & services firm specializing in the areas of data quality and matching, and which helps banks and government departments who are saddled with very large, very messy datasets. Our client's solutions are user-friendly and target non-technical end-users such as business analysts or specialists, e.g., risk officers, analytics teams, internal data stewards etc. We prequalified 20 companies that are potential end-users, such as banks, insurance firms, wealth and asset management companies, and potential technology partners, such as data governance, lineage, data management firms & consultancies in the Singapore market. We successfully matched our client with five providers of technology and data management solutions to the financial sector and a multinational bank in Singapore.
Textile Sourcing in Indonesia, Malaysia and the Philippines
Orissa International assisted a US-based company that was exploring textile outsourcing from Malaysia, Indonesia and the Philippines. The client was looking for a textile manufacturer in the said markets that could provide contract manufacturing services and has cutting, sewing and finishing capabilities for microfiber household products. Orissa International researched and identified a list of potential partners in each country based on the criteria defined by the client. Our in-market teams then contacted the local companies to evaluate their level of interest in providing their services to our client. We gathered information on the target companies, including their specializations in terms of product and manufacturing capabilities, pricing, manufacturing capacity, number of workers and production lines, type of equipment used, quality control (QC) processes, export experience as well as logistics channels, including proximity to ports and shipment rates. We provided the client with our assessment on all markets and offered recommendations on the country and companies that represent that best sourcing option for our client.
Producer of Gourmet Desserts Keen to Export to Singapore
A Pennsylvania-based dessert innovator firm engaged Orissa International to find potential partner distributors in Singapore for its gourmet desserts, such as brownies and stacks, GMO-free cookies and bards, cakes and molten bundts, cheesecakes, cupcakes, and pies. Our team in Singapore was able to arrange virtual conference meetings for our client with importers and distributors of bakery and pastry-based products and ingredients and with a major grocery retailer in Singapore with over 150 stores island-wide. The companies that have been matched to our client have shown strong interest in a range of our client's products with good potential for retail distribution in Singapore.