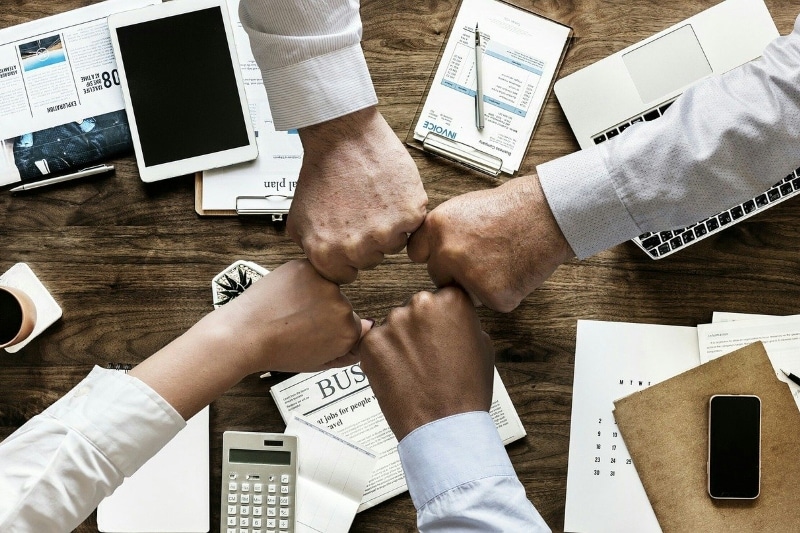 Project References
We 
have delivered tailored market research and business matching solutions to thousands of companies over the past 20+ years to help them understand and enter the Southeast Asian market
Examples of  Market Entry Projects We Have Undertaken
Report on Corporate Digitalization in Vietnam
Orissa International delivered a market research report on corporate adoption of digital technologies in Vietnam to a Singapore company offering high productivity application platform as a service (hpaPaaS) as well as machine learning, computer vision and Internet-of-Things solutions. The report analyzed the usage of enterprise software and cloud computing platforms by Vietnamese companies. It also looked at the Artificial Intelligence (AI) landscape in the country, including government initiatives, prevalent applications of AI technology with a focus on chatbots and Robotic Process Automation (RPA) and key players. This was followed up with a business matching project for connecting the client with system integrators in Vietnam.
Swiss Industrial Ropes Supplier Visits the Philippines
Orissa International arranged a series of meetings for a Swiss manufacturer of elevator ropes, architectural ropes and lifting gears that wanted to meet building maintenance unit (BMU) manufacturers, distributors and service providers in the Philippines. As a result of the meetings, the Swiss company was successful in its goal of exploring opportunities for its products in the Philippine market by meeting with key players in the country.
US Hardwood Companies Attend VietnamWood 2019
Orissa International arranged business matching meetings for a group of 5 hardwood companies from the US during the VietnamWood trade show. We identified potential distributors and partners, prequalified them and scheduled meetings with those companies. One of the companies provided an initial update that it has successfully closed deals with some of the Vietnamese companies it met during its market visit to Vietnam.
Singapore Environmental Engineering Solutions Provider Explores Opportunities in Vietnam
A Singapore-based environmental engineering firm providing treatment solutions for industrial solid, liquid and gaseous waste streams, was interested in exploring opportunities in Vietnam. Orissa International conducted a market study covering current waste generation and treatment practices, government initiatives, key players and recent projects in the target market and outlining opportunities. The research was followed up by business matching, wherein we arranged six meetings for the client in Hanoi and Ho Chi Minh City, with a variety of potential partners, ranging from large general contractors to mid-sized companies working as sub-contractors specialized in implementing environmental technology projects.
US-based Industrial Furnace & Industrial Oven Manufacturer Keen on Malaysia
Orissa International conducted an in-market check for a US industrial furnace and industrial oven manufacturer that aims to find well-qualified distributor candidates for R&D furnaces and/or semiconductor replacement heating elements in Malaysia. In addition, Orissa International identified and contacted five local distributors in Malaysia that fit the requirements of the US client.
Singaporean Company Plans to Bring Indoor Farming Technology to Malaysia and Indonesia
Orissa International conducted a study covering the Malaysian and Indonesian markets to help a Singapore-based smart indoor farm company set up farms in these two countries. The report covered the market for fresh fruits and vegetables with a focus on organic and premium produce, consumer behavior, pricing and packaging of competing products and distribution pathways, based on a combination of in-market store-checks and interviews with retailers and distributors. We also analyzed the current urban farming landscape in Malaysia and Indonesia, profiled growers of organic and hydroponic produce and provided information on the regulatory requirements for setting up an indoor farm.
UK Creasing Matrix Supplier Takes Interest in the Vietnam Market
Orissa International delivered an in-depth market report on the usage of creasing matrix in Vietnam for a UK-based client. Creasing matrix is a consumable product which is used by box makers in conjunction with die cutting machines to put the creases in cardboard boxes. The client wanted to find out about the key brands used in the market, acceptable pricing and the major distributors and box-makers. We interviewed more than 20 stakeholders in the market, including distributors and end-users of the product to understand the prevalence of different creasing methods, customer preferences and key criteria for brand selection.
US Tobacco Leaf Company Meets Cigarette Manufacturers in Vietnam, Philippines and Indonesia
Orissa International arranged business matching meetings in Vietnam, Philippines and Indonesia for a US tobacco leaf supplier that is keen in exploring the three markets. During its visit, the US company met with cigarette and cigar manufacturers. The visit proved to be beneficial for the company as it was able to personally meet and discuss its products with decision makers and procurement officers of small to large-sized tobacco companies in the three markets mentioned above.
Singapore Logistics Company Takes Interest in Vietnam
A logistics provider from Singapore sought the help of Orissa International to identify and arrange meetings with potential partner companies in Vietnam. Its targets include F&B companies that export to Asia, F&B companies that import to Vietnam, commodity companies that export to Singapore, electronics/electrical companies that export to Singapore, as well as warehousing/last mile delivery service companies. We arranged a total of 9 business matching meetings for the Singapore company in Vietnam.
US Yogurt Company Aims to Open Shop in Indonesia
Orissa International provided information regarding the general process for opening a shop in high-end malls in Jakarta, Indonesia to a US-based yogurt company. In addition, we also talked with the leasing departments of various malls to learn which malls have available space suitable for a yogurt company. We then sent the information gathered to the client to support their entry strategy.
German Software Company Meets with Singapore Businesses
Orissa International assisted a German software company that specializes in providing Data Centre Intelligence software for IBM mainframes with the arrangement of meetings in Singapore. We organized and arranged 6 business matching meetings for the German company with Singaporean software consultants and distributors that have experience or knowledge with IBM Main frames.
US-based Pet Food Manufacturer Explores the Philippine and Malaysian Markets
Orissa International arranged a total of 9 business matching meetings in the Philippines and Malaysia for a US-based pet food manufacturer that is keen to enter these markets. As a result of the meetings, the US company was able to learn about the two markets and obtain insights on the local pet food industry from distributors and retailers in the two markets. Furthermore, the US company was able to identify potential distributors and retailers that it can work with in Malaysia and the Philippines.