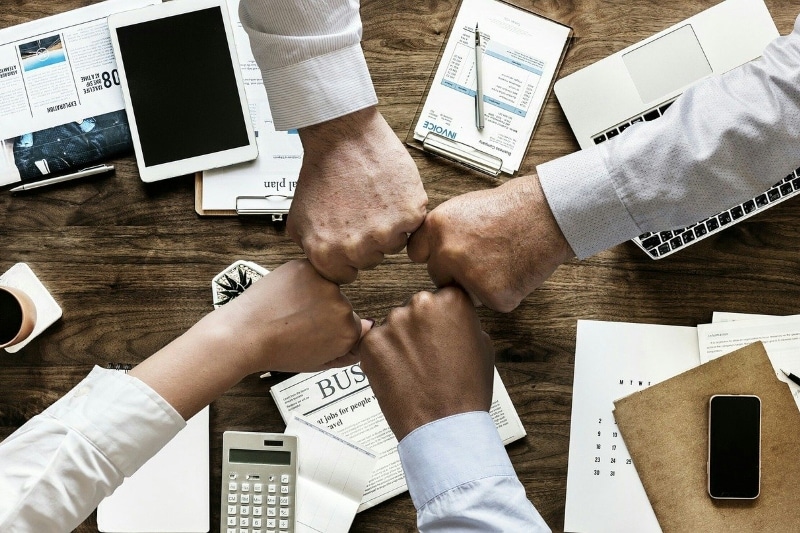 Project References
We 
have delivered tailored market research and business matching solutions to thousands of companies over the past 20+ years to help them understand and enter the Southeast Asian market
Examples of  Market Entry Projects We Have Undertaken
Sector Brochures for a European Chamber in Thailand
Orissa International produced ten sector brochures on innovative Thai sectors for a European chamber in Thailand. These provided executive snapshots of emerging industries ranging from organic food and beverages to cloud computing and zero-emission vehicles. Enriched by infographics summarizing the main points and takeaways, the brochures also included an overview of key policies and master plans that the Thai government has put forward to promote strategic industries, as well as a list of the key players and public agencies.
Traditional and Innovative Proteins in Southeast Asia
Orissa International recently completed a report for an international trade organization on traditional and innovative proteins in Southeast Asia. The report highlighted the key factors driving the development of innovative solutions in the region, and profiled leading companies capitalizing on this trend, such as start-ups investing in new technologies, research institutions and universities, and companies throughout the region investing in alternative meat products, often in collaboration with overseas partners. The report also identified priority markets for exporters of traditional proteins, such as beef, dairy, and seafood.
Biotech Company Expands into Indonesia's Agricultural and Industrial Sectors
A Singapore-based company approached Orissa International intending to expand into the Indonesian market. The client's field of expertise lies in applying biotechnology to develop, manufacture, distribute and market ecologically‐balanced and environmentally‐friendly crop‐protection, anti-virus, and pest‐control products and services, which have applications in both the agricultural and industrial sectors. Our in-market consultants identified and shortlisted distributors who could partner with the client to develop its business in the target market, as well as arranged meetings with its potential partners. One of the distributors we introduced the client to has already signed the agreement, and we are now in conversation with other potential end users on behalf of the client.
Penetrating the Sanitation and Hygiene Industry in Indonesia
Headquartered in Ohio, our client is a leading name in the healthcare industry with presence across North and South America, Europe, and Asia. Its product portfolio includes soaps, wipes, and hand cleaners, in addition to dispensing and electronic hand hygiene compliance monitoring systems. The client was seeking to connect with distributors and end-users in Indonesia for their hand sanitizers, with a focus on western hotels, shopping malls, and duty-free shops. We contacted 14 potential distributors, prequalified their interest and arranged face-to-face meetings with those that were interested to meet our client.  Our in-country consultants accompanied the client to the meetings when the client came to market.
Looking for Potential Distributors in the Steel Industry in Vietnam
We are currently undertaking business matching in Vietnam for a US-based manufacturer of radiation-based and optical thickness gauges for the steel industry. The client provides complete solutions, from engineering design and fabrication to installation of a wide array of precision industrial equipment for a variety of applications in the steel industry such as plate mills and casting lines, hot and cold rolling, process lines, foil mills, coating lines, and more. The client is interested in finding agents/resellers for their products in Vietnam. The ideal reseller would have experience selling long-cycle capital equipment related to non-contact measurement and analysis systems to the steel industries. We have identified suitable targets for the client and are in the process of reaching out to them to arrange meetings.
Market Overview in the Life Sciences and Information Technology Sectors in Southeast Asia
Orissa International delivered two market research reports on the Life Sciences and Information Technology sectors to our client, a state export promotion agency in the US. The report covered market developments in Southeast Asia, both disruptions and opportunities, that happened due to the COVID-19 pandemic. It provided an overview of the economic impact of the pandemic in the region, identified new and accelerating business trends and covered the post-virus outlook, and identified market opportunities for the client's stakeholders in the six major markets of Singapore, Malaysia, Indonesia, Philippines, Thailand and Vietnam. We had previously delivered similar reports on the two sectors to the client two years ago, so the current project entailed a complete update of the previous versions to reflect the latest developments.
Market Research of the FMCG Sector in Indonesia
Our client, with its base in the United Kingdom, approached Orissa International for an overview of the agri-food Market in Indonesia to support British businesses that are looking to enter the market. Orissa International prepared a detailed report on the Indonesian agri-food sector, which identified trends, drivers and market size indicators; retail distribution channels; potential market entry barriers relating to new Halal regulations and SNI Certification requirements; the competitive landscape; and potential local partners (importers and distributors) for UK businesses.
Leading Personal Care Company Looking at Collaboration Opportunities in Thailand
Spread across three continents and headquartered in Hong Kong, our client is a leading personal care company with a wide range of products such as hair care, skincare, cosmetics, baby & childcare, personal care, and home care. Orissa International identified, prequalified and arranged business matching meetings with suitable distributors and potential partners for the client to develop its business in Thailand. Of the 42 companies identified by Orissa International, 31 were shortlisted by the client, each of which was contacted and prequalified by us. Despite the economic disruptions caused by the pandemic, 11 companies expressed interest, and, with the help of Orissa International, connected with the client. We enabled the client to gain valuable market intelligence on the market needs in Thailand and how to position and promote their brand in the country.
Market Immersion Program for Anti-Drone Solutions Provider in the Philippines
Orissa International is currently assisting a Singapore-based provider of anti-drone systems with market entry into the Philippines. The company has taken up our Market Immersion Program, as part of which we are providing market research and business matching support, along with hiring an employee dedicated to business development for the client on our payroll. We produced a market scan report, providing an overview of military entities and law enforcement authorities in the Philippines and an outline of the procurement process for these entities. The report also covered the competitive landscape. We produced a database of potential customers (such as military and law enforcement authorities, airport operators, and critical infrastructure owners) and partners (such as distributors/suppliers of military hardware, electronic warfare systems, command and control systems). Our consultants helped arrange an initial round of meetings and continue to support the local staff dedicated to the client.
Supporting WSDA at Thaifex in Thailand
Our client, the Washington State Department of Agriculture (WSDA), participated in Thaifex in Bangkok, Thailand, from May 24th to 28th. Thaifex is an annual Food and Beverages trade event where industry leaders and exhibitors get the opportunity to interact, exchange ideas and brainstorm on ways to improve the industry. There were over 51,000 trade visitors from more than 100 countries. Orissa International supported the client throughout the event - we set up and manned the booth, which attracted more than 100 visitors. We were able to obtain more than 50 trade leads for WSDA. Notably, some of the inquiries we received were not just for Thailand but were also for other countries, including Indonesia, Malaysia, Singapore, South Korea, and the Middle East.
Australian Aquaculture Company finds Distributors in Singapore
Orissa International worked with one of Australia's largest shellfish aquaculture companies, looking for opportunities in Singapore. After reaching out to various target companies in Singapore, Orissa International secured three meetings for the client, one of which converted into an order worth USD 150,000. With the success of their first order, the company was keen to get connected to more seafood distributors and retailers. We arranged for additional meetings with potential end-users for the client and also connected them with a buyer that was interested in oysters and mussels.
Study of Local Competitors, in Both Online and Physical Outlets in Singapore
Our Client, a Wisconsin-based pet-food company, tapped Orissa International to research and provide intel on the local competition and their price points in the premium dog and cat food markets in Singapore. Orissa International's consultants in Singapore conducted primary research comprising store checks at relevant points of sale across physical retail outlets and online platforms. Pleased with our work, we were commissioned a second project by the client, which involved obtaining price difference information between their own products sold in Singapore outlets and online platforms, against the charges levied during import.