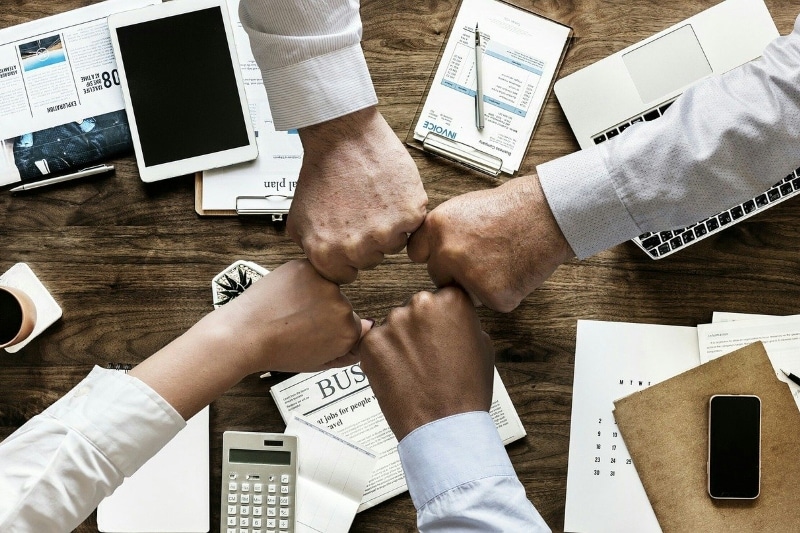 Project References
We 
have delivered tailored market research and business matching solutions to thousands of companies over the past 20+ years to help them understand and enter the South East Asian market
Examples of  Market Entry Projects We Have Undertaken
Webinar on Establishing a Presence in South East Asia
Orissa International presented at a webinar about market opportunities for Australian companies in Malaysia, Indonesia, Thailand, Vietnam and the Philippines. The webinar focused on how Orissa International could help Australian companies establish a presence in South East Asia through our Market Immersion Program (MIP), which offers companies in-market support in their initial business development activities by offering expert guidance from our local teams. The program also offers a fully-dedicated local salesperson to meet these customers and distributors, who will undertake sales and BD activities in the market, develop long term relationships and help close deals.
US-based Hardwoods Supplier Connects with Indonesian Buyers
Our client is a family-owned company based in Ohio, USA, with over 150 years of experience in the hardwood industry supplying and exporting premium and standard-grade lumber products, including walnut, white and red oak, hickory, ash and quarter sawn hardwoods to 40 countries worldwide. The company was looking to connect with agents such as importers and end-users such as manufacturers of flooring, furniture, door, stairs, millworks and more. Our team identified 26 potential companies and arranged nine video conferencing meetings with representatives who had expressed interest in purchasing our client's products. Our client was also introduced to more companies through referrals by these local companies.
Pet Care Retailer Ventures into Indonesia
Orissa International assisted one of the largest retailers of pet products in Asia, a one-stop shop which offers pet products and a range of services including grooming and veterinary services. With 140 outlets already established in five countries – Singapore, Malaysia, Thailand, the Philippines, and Vietnam – the client was now looking to expand to the Indonesian market by introducing its retail concepts to local companies which were interested to explore franchising opportunities. Our team in Indonesia pre-qualified 15 companies and arranged four virtual one-on-one meetings – three with companies which offer a vast experience in the operation of franchise and retail stores, and one with a distributor of animal healthcare products which had expressed interest in venturing into the pet care retail industry.
A Focus on the Wood Sector in Vietnam
Orissa International produced a report on the wood sector in Vietnam for a foreign industry association seeking to increase the sale of softwood logs. The study covered domestic log production, the log and lumber trade, and timber sourcing challenges in the country. It analyzed the wood processing industry, looking at sawmills, wood product manufacturers and the domestic and export markets. It also provided insights into the usage and perception of softwood in the market. The report was prepared from a combination of secondary and primary research in the form of interviews with log and lumber distributors, sawmills and furniture manufacturers. The interviewees were asked questions about their wood sourcing, key customer segments, interest in softwood and the impact of COVID-19 on the industry.
Recycling Industrial Waste into Construction Materials in Indonesia
Orissa International undertook market research in Indonesia for a Finnish firm that enables the manufacture of cement-free concrete through the recycling of industrial waste such as fly ash, ground-granulated blast-furnace slag (GGBFS) and red mud. The client was searching for precast manufacturing companies in Indonesia to license its technology. They engaged us for market research and business matching services in support of its plans. The market research component was comprised of two parts – 1) analyzing the construction materials sector, including cement, precast concrete, ceramic tiles and brick producing industries and 2) studying the value chain of the relevant waste streams and understanding their production from steel, alumina and power sectors, as well as current utilization/disposal, product pricing, and location of waste processors and suppliers. We also provided information on regulations related to the handling and processing of the relevant waste streams. The research project was accompanied by a simultaneous business matching project to connect the client with precast concrete manufacturers in Indonesia. The profile of the precast companies also took into account the research findings regarding regulatory and logistical challenges.
German Trade Mission to Thailand
Orissa International collaborated with a leading service provider of international business development in Germany to organize a virtual trade mission to Thailand. The delegates, composed of ten German companies specializing in the Technical-Vocational Education and Training (TVET) industry, included training schools, technical education consulting service providers, training and education agencies, and didactic learning tools suppliers. Our team in Thailand arranged a packed program for the mission, starting with a full-day market briefing webinar and group discussions where Thai educational institutions with solid experience in partnering with German companies presented an overview of Thailand's TVET sector and areas of potential opportunities to tap into. Our team also facilitated three to five individual videoconference meetings for each of the German companies, with local universities, technical and vocational schools, distributors of didactic equipment and tools, as well as potential end-users such as manufacturing companies.
Established US Ice Cream Brand Matched with Singaporean Distributor
Our client, regarded as the most established ice cream brand in the US, was seeking long-term business partners who could introduce and distribute its pre-packed pint-sized ice cream products into Singapore and Malaysia. Our team in Singapore shortlisted potential companies and connected our client with a distributor in Singapore which supplies fresh, frozen and processed products to retailers such as supermarkets, and foodservice players such as restaurants. The distributor, supported by modernized chillers and cold room storage facilities, already had proven experience in sourcing for food frozen products from major markets such as the US, France, Australia and South America. Meanwhile, our team in Malaysia provided the client advice on preparing manufacturing facilities to produce Halal-certified products suited for distribution in Malaysia.
Market Research on Route Optimization Software Provider in Vietnam
Orissa International conducted market research for Singapore firm which provides transport management Software-as-a-Service solution that automates supply chains with route optimization, electronic proof-of-delivery, instant notifications and real-time job-status tracking. The company works with retail chains, large distributors and manufacturers with in-house trucking fleets. The report covered the challenges faced in the logistics space in Vietnam, the level of corporate digitalization and usage of cloud-based Software-as-a-Service solutions. We evaluated the potential for the client's products in the market and recommended market entry pathways.
Recruiting Aerospace Staff from the Philippines
Orissa International supported a US-based aerospace firm which was seeking to recruit experienced staff from the Philippines to work on a potential defense contract in Saudi Arabia. We identified suitable licensed recruitment firms from the Philippines with experience in overseas placement in the aerospace and aviation sectors in the Middle East. We also provided information on the regulations and process for a foreign company to hire personnel from the Philippines for overseas employment.
Report on Indonesia as a Manufacturing Destination
Orissa International helped a European government trade and export promotion agency to evaluate Indonesia as a manufacturing destination. The report highlighted key manufacturing trends and outlook, identified key sectors and looked at the presence of MNC manufacturers in the country. It also benchmarked Indonesia against China and against four competing South East Asian countries on parameters selected through discussions with the client. The client plans to use the report to draw the attention of companies looking to shift or diversify manufacturing operations out of China and to encourage them to consider Indonesia as a potential base.
British Manufacturer of Haircare Products Connects with Malaysian Distributors
Orissa International assisted a British company that manufactures hair supplements and haircare products such as serums, shampoo and conditioners in connecting with distributors in Malaysia. The client already has a marketing agreement with a retail giant in the region. It is looking for partner distributors who supply to the said retailer, and can arrange the product registration in the local market and eventually help them expand their sales channels across the region. The Malaysian team identified and connected the company with 3 reputable distributors of personal care products and generated potential leads that the client can communicate with for potential partnership discussions.
US-based Developer of Torque Measurement Systems Meets with Singaporean Distributors
Our client is a Michigan-based leader in the design, production and supply of patented rotating-to-stationary data communication systems. The client was looking for a partner that can sell its torque measurement products into the marine sector in Singapore and also provide technical support and/or training to customers. Orissa International identified 21 companies and set up video-conference meetings with 6 distributors that are not only suppliers of marine-related equipment and general engineering consultants and have expertise in industrial test instrumentation and equipment integration. Our client was able to sign an agent agreement with a power monitoring and management solutions company for the marine and building industries and is eyeing another potential distributor of electronics and mechanical products to the marine industry.