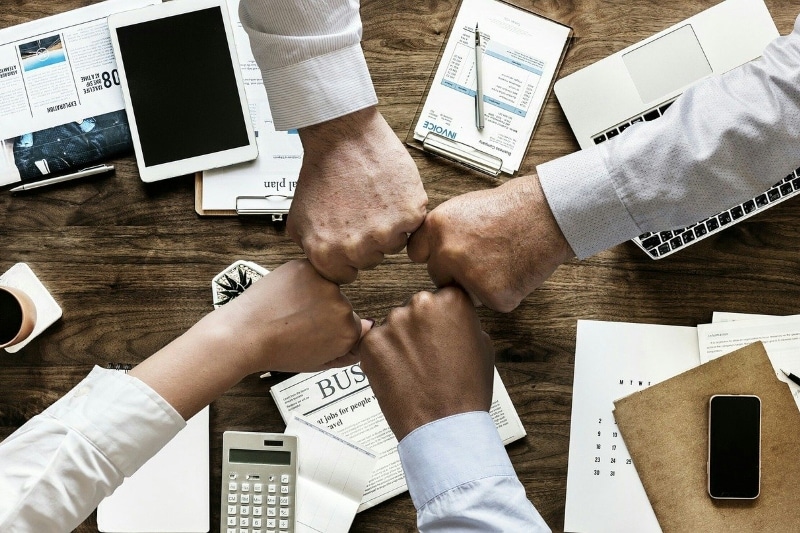 Project References
We 
have delivered tailored market research and business matching solutions to thousands of companies over the past 20+ years to help them understand and enter the Southeast Asian market
Examples of  Market Entry Projects We Have Undertaken
Connecting Medical Institutes in Taiwan, Malaysia and Myanmar
Orissa International assisted a Japanese research firm based in Taiwan whose aim was to help Taiwanese medical institutions to gain strategic partnerships with international institutions in the healthcare industry. The client wanted us to identify business partners for Taiwanese hospitals in Malaysia and Myanmar and sought our assistance in market surveys and meetings with potential business partners. Orissa International conducted primary and secondary research to identify potential partners in the two target markets. We  helped arrange 9 online meetings between the client and its prospective partners in Malaysia and Myanmar to discuss potential collaboration areas.
Illinois Virtual Trade Mission to Southeast Asia
Orissa International assisted the state of Illinois' Trade and Investment Promotion Agency in organizing a virtual business matching trade mission for Illinois-based companies to select Southeast Asian countries, particularly Indonesia, Thailand, Vietnam, and the Philippines. Four Illinois companies participated in the multi-sector and virtual trade mission. They were from varied industries such as cosmetics, healthcare, packaging, robotics and education, and were looking for both distributors and end-users, as well as franchise partners. Over a period of two months, our team was able to contact 140 companies across the target countries, arranging and facilitating 21 meetings in total, with 5 meetings set up for each of the Illinois companies.
US Color Cosmetic Brand in Discussions with One of the Biggest Retailers in Indonesia
Our client is a leading brand of color cosmetics in the US focusing on the organic, vegan, halal, and kosher markets. It distributes its products to more than 100 independent retailers in 40 countries. The client was keen to sell its range of Halal nail polish, nail polish removers, accessories, as well as men's grooming tools and beard items in Indonesia and requested Orissa International's services in identifying potential importers and distributors. Orissa International facilitated a meeting between the client and one of the biggest retailers and lifestyle product importers and sellers in Indonesia. Currently, negotiations are ongoing for a distributorship agreement.
Market Research for a Soldering Solutions Provider in Indonesia
Based in Singapore, our client is a manufacturer and supplier of a comprehensive portfolio of soldering solutions, which include solder performs, solder paste, solder wires, solder bars, liquid flux, and adhesives. The client was looking to foray into the Indonesian market and approached Orissa International for a research project to further its understanding of the market. We undertook the research project in the Indonesian market to help the client understand potential end-user segments. In addition to market trends, the report described the level of competition and the potential opportunity in the market. We are now supporting the client with a follow-on project to identify potential distributors in the market.
Business Matching in Singapore and Malaysia for a Manufacturer of Swiss Alpine Products
Our client, a Swiss supplier of artisanal health and wellness foods, was looking for distributors in Singapore and Malaysia. It was interested to visit Singapore and Malaysia to meet with potential resellers as well as visit retail stores in both countries to enhance their understanding of the competitor brands and pricing. Orissa International supported the client by undertaking a business matching project to identify potential distributors. We scheduled 2 days of meetings with interested distributors in each country as well as arranged site visits to various grocery retail outlets for the client.
Business Matching in Indonesia for a US Manufacturer of Portable Cryosurgical Systems
Our client is a global leader in infectious disease diagnostics and an innovator in the field of cryosurgical systems. Its professional-grade product offers medical professionals an easy and effective method to treat nine different types of skin lesions. Orissa International supported the client in Indonesia by undertaking a business matching project to identify eight key MedTech distributors in the country. We prequalified these companies by undertaking a program of calling to identify the right decision-maker within the organization and to ascertain their interest in the client's products. We also prepared a report for the client that described the product registration process and labeling requirements for medical technologies in Indonesia.
ENT Equipment in the Philippines
Established in 1984, our US-based client is a manufacturer of innovative medical devices and equipment for both OTC care and patient safety and compliance. Their customers include both medical professionals and over-the-counter consumers domestically in the US and internationally. The client was interested in marketing its range of ear curettes, lighted ear curettes, ear irrigation tips, and decloggers in the Philippines. We assisted the client by identifying over 20 potential distributors with experience in the medical devices market and are also selling to general practitioners and hospitals. We then undertook a program of calling to prequalify them and organized a meeting itinerary for the company to meet with potential new partners.
Hematology Equipment in the Philippines
A US-based manufacturer of stainless laboratory, pathology and morgue equipment was looking for agents and distributors to carry and sell their products to hospital pathology labs, morgues, university medical schools and research labs in the Philippines. The company was looking for distributors of blood and urine separating tubes, and/or platelet-rich plasma (PRP) applications and identifying those that were interested in adding dry hematology analyzers to their portfolio. We connected the company to suitable distributors of laboratory equipment and diagnostic and research products/systems serving the medical sector, who expressed interest in our client's products.
Market Research and Business Matching for Australian LMS Consultancy
Our client is an industry-leading provider of innovative, cost-effective e-Learning solutions, and helps its clients to measure the return on their training investment and to achieve maximum learning efficiency and effectiveness. It approached Orissa International as it was interested in exploring new opportunities in two ASEAN markets, Singapore and Malaysia. We undertook a research project in both markets to help the client understand how big the market is for learning management solutions, the level of competition, the key players, and the potential opportunity in the market. The Client then went on to engage us again to arrange business matching meetings for them with large corporates and industry groups, as well as government and statutory bodies. We identified potential end-users for the Client, prequalified their interest, as well as arranged face-to-face meetings between these companies and our client. The client has given us very positive feedback on the quality of the meetings in both countries.
The Fruit Buyer Mission to Washington State
Orissa International assisted one of our US state clients in organizing a fruit buyer mission for one of the biggest membership-shopping retailer in the Philippines. The company had a meeting and facility tour with four potential fruit suppliers, which included three apple exporters and a blueberry exporter. The visit allowed the company to learn more about each supplier's products and operations, as well as discuss export processes and terms of collaboration. It is presently in talks to commence orders from these suppliers in 2023.
Market Immersion Program in Thailand and Vietnam for a Singapore Fintech Company
Our client, a fintech spinoff from KPMG, took up a program offered by Orissa International, wherein we hired a dedicated local salesperson on our own payroll to conduct business development activities for the client in Thailand and Vietnam. The focus of the business development efforts was on banks and financial services companies in both these countries that were currently not using any software solutions related to supply chain financing. Our client was previously struggling to meet with key stakeholders in both countries and was also finding it difficult to close projects, given the business culture in these countries. Since joining our program, it has significantly increased its interaction with potential clients, including major banks and is now hoping to close two deals in Vietnam and one in Bangkok within the next 3 to 6 months.
Machine Tool and Equipment Provider Connects with Distributors in Indonesia and Singapore
Orissa International provided business matching services in Indonesia and Singapore to an American machine tool and equipment dealership, which provides gear manufacturing machinery, CNC Machining, boring, turning, and grinding centers, as well as automotive/truck transmission, driveline, and powertrain production machinery. Its services include machinery sales, valuation, warehousing and turnkey decommissioning, reconditioning and reutilization of production machinery anywhere in the world. The client was seeking to connect with machine tool distributors handling gear machinery, machining centers, grinding centers, and turning centers, and control service parts organizations. A total of 10 meetings were arranged for the client in the two target markets by our in-country consultants.