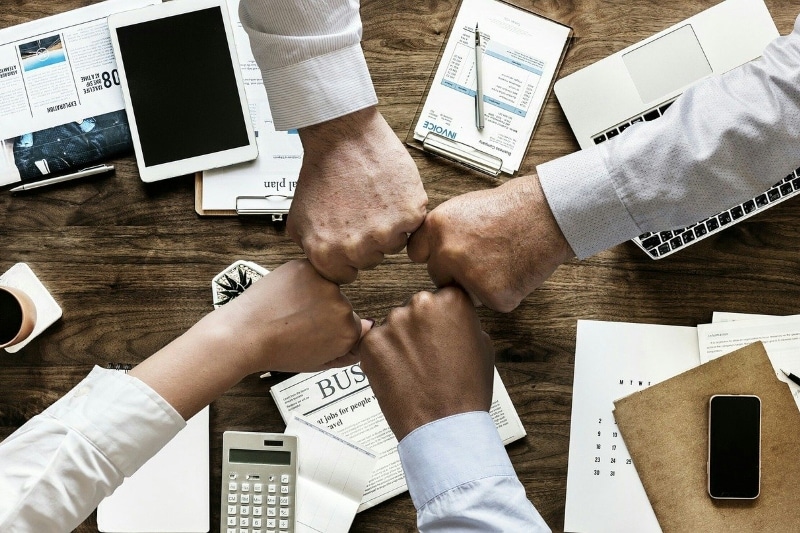 Project References
We 
have delivered tailored market research and business matching solutions to thousands of companies over the past 20+ years to help them understand and enter the Southeast Asian market
Examples of  Market Entry Projects We Have Undertaken
Market Research on the Industrial Hose Market in Indonesia
Orissa International delivered a market research project on the Indonesian industrial hose sector to an Italian company that designs and manufactures specialty technical hoses for various industries that require high-performance hoses. Our client was looking to enter the Indonesia market and looked to us in providing insights that would be useful for their market entry strategies. Our report provided information on three target industries for industrial hoses in Indonesia – the food and beverage manufacturing, cosmetics manufacturing and pharmaceutical manufacturing industries. The report discussed information on the market size, industry characteristics, number of companies, recent developments as well as key manufacturing hubs/clusters for each of the said target industries. The report also gave information on the hose imports of Indonesia and an analysis of the competitive landscape for industrial hoses.
Japanese Leading Manufacturer of Conveyor Belts Expands Presence in Vietnam
A Japanese company that has over a century of experience as a manufacturer and supplier of high-performance conveyor belts, including high durability, abrasion and high-heat resistant belts for demanding applications all over the world, approached Orissa International for assistance to find local distributors to grow its sales in Vietnam. Our team in Vietnam identified 25 local distributors and arranged virtual meetings and an e-connection to seven companies that market industrial products and have after-market capabilities to serve the needs of customers in the relevant industries, including cement, fertilizer, mining, power, coal and steel milling sectors.
Shock and Vibration Testing for Manufacturing Industries in Indonesia
Orissa International conducted a market research project in Indonesia for our Singapore-based client, a leader in the shock and vibration testing industry for over five decades and serves multinational customers as a provider of turnkey solutions, including facilities planning, installation, equipment maintenance and training. The report provided market insights and the latest developments in the local manufacturing sectors that the company is targeting. This included consumer electronics, defense, aerospace, automotive and locomotive sectors. The report also gauged the product's market potential through interviews with manufacturing companies, which provided insights to understand the usage, pricing and competitive landscape of testing equipment in the country. Furthermore, our client engaged us for business matching services in support of its expansion plan. We identified and connected the client with potential end-customers who have needs for vibration and shock testing equipment and related services in the country. Our team in Indonesia was able to arrange online meetings for our client with ten manufacturers involved in tires, semiconductors, electronics and home appliances, airline MRO services, shipbuilding, rolling stocks and automotive products and services.
Refrigeration and IoT Remote Monitoring Company Seeks Clients in Malaysia and Singapore
A company based in Northern Ireland that provides refrigeration services to the retail, events and exhibition sectors globally approached Orissa International to assist in finding potential clients in Singapore and Malaysia. Our team in Malaysia and Singapore identified suitable local companies in the retail, foodservice companies and distributors as well as facilities management service providers that have refrigeration systems capabilities. We were able to connect our client via virtual conference calls with six companies in Singapore – a country retail chain operator, an ice manufacturer, an F&B distributor, and engineering companies that provide refrigeration services. In Malaysia, our client was connected with eight companies – retail chains, foodservice companies, frozen/chilled food distributors, and a cold storage warehousing company.
Webinar on Accessing International Markets Virtually
Orissa International's Managing Director, Sarath Menon, was invited by one of our trade promotion agency clients in North America to present at one of their webinar series, "Accessing International Markets Virtually". The series of webinars was designed to help companies navigate and devise their market entry strategy during the pandemic period across various countries and regions, particularly the UAE, Western Europe, Mexico, Australia-New Zealand, Colombia, and South East Asia. The presentation for South East Asia focused on six key markets - Indonesia, Malaysia, the Philippines, Singapore and Thailand – and their general market overview and sector opportunities. The webinar will also assist our client in recruiting companies for a virtual trade mission to the region slated for Spring 2021.
Overview of the Vietnamese Dairy Sector
Orissa International delivered a market overview of the dairy sector in Vietnam to our US-based client involved in contract manufacturing, co-packing, and manufacturing of powder products such as infant formula and elderly milk formula. The report provided information on market sizing, key drivers, and production segments in Vietnam's dairy sector. In addition to providing information on the demographics and competitive landscape of the infant and elderly milk formula market in the country, it also offered market entry recommendations to the client.
Australian Trade Mission to Singapore
Orissa International partnered with one of Australia's states' trade and investment offices to organize a virtual trade mission to Singapore in conjunction with the event, Big Data World, which took place on 14th – 15th October 2020. The project was conducted in two phases: a webinar series followed by business matching services. The Australian trade mission comprised of 15 companies offering various solutions for big data analysis and management, such as real-time remote monitoring and control, software mapping platform, document comparison software, all-in-one retail platforms, asset tracking and security, end-to-end blockchain solutions, and 3D & WebAR platform. The 2-day webinar series was aimed at educating the participants about the big data sector landscape and ecosystem in Singapore. It included relevant speakers from various sectors, including government agencies, industry practitioners, investors, and specialist consultants, who provided market insights for companies to plan their market entry strategy effectively. The post-event business matching component was conducted using video conference platforms such as Google Meet and Zoom. Our team arranged a minimum of 3 business matching meetings for each of the 15 Australian companies, engaging over 75 local companies across South East Asia, particularly from Vietnam, Thailand, Malaysia, and the Philippines. Throughout the project, companies were able to pitch their company's products and services to relevant government agencies and major local and foreign ICT end-users. The users included Arcadis, Gain City, Manila Water, Surbana Jurong, Expressway Authority of Thailand, Castlery, A*Star, Jurong Town Council, SMITS-San Miguel, the Monetary Authority of Singapore, and ST Engineering.
US-based Supplier of Food and Feed-grade Soybeans Enters the Thai Market
Orissa International assisted a non-GMO soybean supplier from Iowa, USA, in connecting with importers from Thailand. Our office identified and prequalified Thai companies, and gauged their interest in connecting with our client. Our team was able to arrange a virtual business matching meeting for our client with one of the largest soymilk manufacturers in Thailand. Through the virtual meeting, our client obtained information on the volume of soybeans the local company procured per year, as well as other soybean specifications. After the discussion, our client planned to arrange for non-GMO soybean samples to send to the Thai company for testing. In addition to the virtual meeting, our office was also able to connect our client with two other non-GMO soybean importers in Thailand via email.
UK's Leading Pork Processor Matched with Philippine Meat Buyers
Orissa International assisted one of the UK's leading pork processors, which owns several breeding farms and processing facilities nationwide. The company has been successful in exporting significant volumes of frozen pork to Asia, particularly in China and Hong Kong, and was interested in finding potential partners in the Philippines. It had already been exporting frozen pork to the Philippines but only through intermediaries and traders based in the UK. The client was looking to connect directly to customers like food manufacturers or meat processors, importers, and distributors of frozen pork in the Philippines who would be interested to buy their products and source directly from the UK. Our in-country team identified 30 food manufacturers, importers, and distributors of fresh frozen pork and offal in the country. A total of 12 companies expressed interest and were introduced and connected to the client via videoconference or cross-platform messaging and Voice over IP such as Viber and WhatsApp.
Ireland's Largest Dairy Cooperative Expands Presence in Malaysia, Thailand, and Vietnam
Our client is Ireland's largest co-operative and a leading producer of cheese and dairy ingredients, including butter, whey powder, and nutritional milk powder, having supported thousands of farmers for 150 years. The client was looking to expand its distribution market in Malaysia, Vietnam, and Thailand by partnering with more local distributors who would also have the capability to further the brand's market presence in these markets. Our in-house consultants from the 3 countries reached out to 42 companies, including distributors of food and nutraceutical ingredients like dairy, food additives, and chemicals, with experience in supplying to the foodservice sectors, food retailers, and food manufacturing sectors like cheese, bakery companies, and milk formula developers. A total of 15 virtual meetings were arranged with local distributors. Six companies were also introduced to our client via email. The companies we connected to the client have expressed strong interest in working with our client, and in extending their network of dairy ingredients suppliers for their future purchasing plans.
Customer Leads in Malaysia and Thailand for an Italian Leader in Automation Components
Orissa International assisted our Italy-based client which has over 50 years of specialization in automation components and industrial process control systems. The company offers an extensive range of automation devices for machine control, sensors, and a dedicated motion control line. Orissa developed a list containing details of 50-80 companies in Malaysia and Thailand, which included potential buyers and end-users of our client's products. The list also contained information on manufacturers of hydraulic cylinders and industrial electrical heating system integrators that were developed in Malaysia and Thailand. The database will be used by our client to carry out business development initiatives and grow its sales performance in the two markets.
Database of Dairy Ingredient Importers in the Philippines, Thailand, and Vietnam
Orissa International concluded a lead generation project in the Philippines, Thailand, and Vietnam for a food, beverage, and horticulture trade promotion board in Europe. The project entailed company profiling of key dairy importers and users, by researching the company's background, as well as its scale and scope of operations. It also involved researching dairy-specific data, such as the type of dairy ingredients that the company is importing and its applications, their import volume, and source countries. The research targeted local importers/distributors, repackers, formulation blenders, local food processors, and users of specific dairy ingredients, namely cheddar and mozzarella cheese, butter, skim and whole milk powder, fat-filled milk powder, whey powder, and rennet casein. The team also obtained the company's contact information and details of people in charge of procurement activities and business development, having gathered them through extensive phone interviews and secondary sources. Over a period of 12 weeks, our team provided an output for a total of 470 local companies in the 3 target markets.