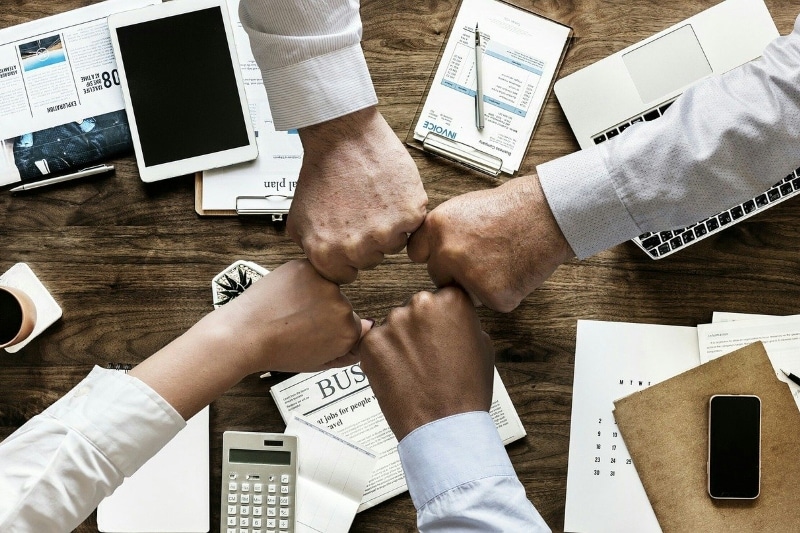 Project References
We 
have delivered tailored market research and business matching solutions to thousands of companies over the past 20+ years to help them understand and enter the Southeast Asian market
Examples of  Market Entry Projects We Have Undertaken
Supplements Manufacturer in Singapore Seeks Distributors in the Thai Market
A Singapore-based manufacturer with a rich history of over 40 years in distributing medicines, health supplements, and medical devices in Europe and Asia, including the Middle East, sought the assistance of Orissa International in finding potential partner distributors for their premium brand of hair and skin supplements which are developed using non-GMO tomatoes, super-antioxidant olive extracts, L-Cysteine and other nutraceutical ingredients that are 100% drug-free. Our team in Thailand identified 30 potential distributors who have multi-marketing platforms and sales channels that include department stores, medical professionals, OTC specialty outlets and chain operators. We were able to arrange 6 videoconference meetings for our client with distributors who had expressed interest in learning more about our client's product offerings.
Helping to Grow Exports for Alaskan Seafood in Southeast Asia
Orissa International organized a virtual business matching program for the Washington State Department of Agriculture (WSDA) to support 4 of the biggest American exporters and processors of frozen Alaskan seafood such as Alaskan wild salmon, crabs, pollocks, flatfish, black cods, etc., who were looking for buyers in the Philippines, Singapore, and Thailand. Our in-market teams in the 3 countries contacted potential buyers and matched them with the US suppliers. We were able to arrange a total of 39 virtual meetings across the 3 markets. In addition to new export leads, the program also intended to further elevate the market potential and consumer awareness of Alaskan wild seafood in the region.
Australian F&B Virtual Trade Mission in Vietnam
Orissa International organized a virtual F&B trade mission to Vietnam for an Australian state government's trade and investment office. The Australian delegation was comprised of 10 companies, and offered a wide variety of food & beverage products, such as oat milk, snacks, spreads, biscuits, fresh fruits and vegetables, meat, deli items, coffee, dairy, and others. We kickstarted the trade mission by identifying potential targets for each Australian company based on the information they provided. We contacted a total of 135 shortlisted companies via email and telephone and arranged 48 meetings via videoconference. Throughout the 8-day program, the Australian companies were able to talk opportunities with some of the leading F&B distributors and grocery retail chains in Vietnam with a significant presence in physical and online channels.
Feasibility Study for Inside Sales Industry in Southeast Asia
Orissa International performed a feasibility study for a German company specializing in business-to-business (B2B) inside sales focusing on IT and machine-building industries, which was considering setting up a new regional sales hub to cover various Asian-Pacific markets. The first phase of our research focused on six target countries in Southeast Asia, and described each of the countries' regulatory environments, particularly the incorporation process and hiring expatriates. We also provided a snapshot of job postings in each country to gauge their potentiality as a hub for inside sales activities. The second phase focused on assessing the two countries our client felt would present the best options for their location. In the second phase, we provided detailed information on talent availability and skills, salaries or labor cost, location attractiveness, and office space cost and availability. Our report included a final recommendation to support our client with its decision on the final shortlist.
Oregon-based Manufacturer of Precision Cutting Tools Meets with Thai Distributors
Our client, a market leader in manufacturing precision cutting tools and exporting to more than 100 countries, wanted to find distributors in Thailand for some of its hardware tools and power tools, including saw chains, bars, sprockets, and outdoor equipment accessories and parts. Our in-market consultants in Thailand pre-qualified 30 distributors and contacted the 18 companies our client shortlisted as suitable partners. We arranged videoconference meetings with six companies interested in the distributorship opportunity and connected the client with a further three interested companies via email. Four of the companies were highly interested in carrying our client's brand and in participating in the second round of follow-up meetings with our client.
Leader in Technical Textile Production Expands Exports to Vietnam
Our client is based in Pennsylvania, USA, and manufactures technical textiles such as advanced fibers, fabrics, and foams that utilize silver for soft surfaces. Its technologies can be found in products made by multinationals such as Lululemon, Adidas, Giro, 3M, Toray, Garmin, Boeing and are even used by NASA and the US military. The company, which wanted to grow its exports to the Vietnam market, engaged us to identify end-users that would be interested in exploring their technology. We introduced our client and its products to various manufacturers and eventually arranged meetings with two potential customers in Vietnam that produce a variety of fabric products such as uniforms, antibacterial masks, newborn fabrics, medical garments, and flexible intermediate bulk containers (FIBCs), among others.
Premium Brand of Bottled Water Prepares Entry to Indonesia
Orissa International assisted an Italian brand of premium bottled water with its entry into the Indonesian market. They engaged our services to find potential distributors in Indonesia to develop the brand presence in the country. The potential distributor would be responsible for registering the product with regulatory agencies and initiating marketing activities locally. Our team in Indonesia contacted 28 companies to gauge their interest in representing our client. We set up videoconference meetings with four distributors of F&B items to the retail, foodservice, and HoReCa institutions that expressed interest in exploring the distribution opportunity with our client.
Supplier of Lapping and Polishing Machines Matched with Distributors in Vietnam
A Pennsylvania-based supplier of lapping and polishing machines and consumables engaged Orissa International to find distributors in Vietnam. The company's products are suitable for semiconductor manufacturing, industrial optics and photonics manufacturing, ceramics and composites manufacturing. Our team in Vietnam identified various distributors of machines that fit into our client's application areas, and we arranged videoconference meetings with several distributors that sell related equipment such as precision measuring, polishing, and surface-mount technology (SMT) machines. The potential local partners were well-established distributors that count multinational players in the electronics and semiconductor industries as their clients.
Virtual Trade Mission in Southeast Asia for Australian CleanTech Firms
Orissa International was engaged by the trade promotion agency of a state in Australia to organize a virtual business matching program for 10 Australian companies in Southeast Asia as part of a larger cleantech-focused exposition in Australia. The participating companies offer various unique cleantech solutions covering areas such as agricultural technology, smart power grids, renewable and solar energy, and electric-powered vehicles. During the course of the project, our consultants across 6 countries – Singapore, Malaysia, Indonesia, Thailand, Vietnam, and the Philippines – reached out to more than 150 companies by email and telephone and were able to arrange more than 30 meetings with each Australian company meeting 3 local companies, who are either distributors or customers, via video conference. Some of the companies had the opportunity to speak with key government agencies, research institutes, and large corporations, and some had important meetings that may lead to partnership outcomes.
Pennsylvania-based Education Agency Seeks Partners in the Philippines
Orissa International supported an education agency from Pennsylvania in finding education agencies in the Philippines who could partner with them in recruiting Filipino high school students to purse higher studies in the USA. Our Philippine consultant contacted 25 education agencies and was able to set up 6 virtual meetings for our client. The local companies were particularly interested in the unique program of our client which is designed to recruit high school students to pursue a one year of senior high school study in the USA, eventually affording them a high school graduate diploma that they can present to the school's partner universities. The universities then will grant them automatic acceptance and scholarship.
3D Printer Startup in Pennsylvania Introduced to Distributors in Thailand
Orissa International assisted a 3D printer startup company in Pennsylvania once again in finding potential distributors of their products in Thailand. We previously connected the company with a number of 3D printer distributors in the Philippines and Vietnam that could provide sales, installation, and maintenance support to customers on behalf of our clients, attributes that our client were strictly looking for a partner distributor. In Thailand, our team was able to arrange videoconference meetings with 2 companies – one of which is a multinational company focusing on a variety of products including industrial machines, and the other is among the biggest importers and distributors of additive and subtractive industrial machines in Thailand.
Leading Manufacturer of Conveyor Belts from Japan Matched with Thai Distributors
Our client is a Japanese company that has over a century of experience as a manufacturer and supplier of high-performance conveyor belts including high durability, abrasion and high-heat resistant belts for demanding applications. The company previously approached Orissa International to help them with arranging meetings with potential distributors in Vietnam. They engaged us once again to find distributors in Thailand this time. We identified a total of 22 conveyor belt distributors as potential partners by our consultant in Thailand, of which 13 were shortlisted by our client as most suitable. After prequalifying their interest, we were able to arrange videoconference meetings with 7 companies that were keen to learn more about our client's products and specifications, and to explore explore distributor partnerships.