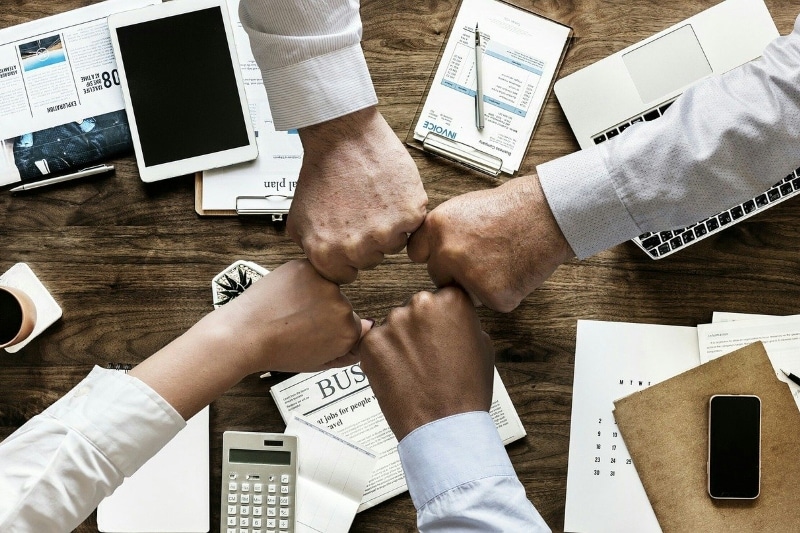 Project References
We 
have delivered tailored market research and business matching solutions to thousands of companies over the past 20+ years to help them understand and enter the Southeast Asian market
Examples of  Market Entry Projects We Have Undertaken
Webinar on the Healthcare Sector in Malaysia
Orissa International's country manager for Malaysia supported Business Finland in conducting a webinar for Finnish companies on opportunities in the Malaysian healthcare sector. The webinar covered various segments within the industry, such as healthcare supplies, devices and equipment and digital healthcare technologies.
Japanese Manufacturer of Industrial Tapes Targets Malaysia
A Japanese manufacturer of industrial tapes sought the assistance of Orissa International for finding potential partners in Malaysia for their waterproof tapes used in the construction industry. We arranged meetings for the client with 9 waterproofing contractors and suppliers/distributors of waterproofing tapes in the country.
Construction and Building Technologies in the Philippines
Orissa International delivered a market research report titled Construction and Building Technologies for the EU Gateway Business Avenues Program in South East Asia. The purpose of the research is to present a market overview and identify entry opportunities for EU companies that want to explore the sector in the Philippines. This includes construction machinery, building material and building installation, smart and green building, as well as smart grids. The report also discussed general import procedures and marking and labeling requirements.
Orissa International Attends the World Trade Month Event in Oregon, USA
Sarath Menon, Managing Director at Orissa International, attended the World Trade Month event in Oregon, USA to meet with that state's agricultural agency as well as medical/dental companies and other businesses to share insights on the South East Asian markets.
Seminar on the Logistics Sector of Vietnam
Orissa International's country manager for Vietnam presented market insights on the logistics sector in Vietnam at an event organized by Enterprise Singapore and the Singapore Logistics Association. The event was attended by various companies involved in the logistics, ICT and freight forwarding sectors. As Enterprise Singapore's Plug and Play Network partner, Orissa International helps Singapore companies grow their business by entering new markets in South East Asia.
Market Research on the Life Science Sector in Singapore
Orissa International undertook research for a US-based supplier of human tissues, cells and organs, to help it understand the life sciences industry in Singapore. The report analyzed the demand for, and availability of human bio-specimens in pre-clinical research in Singapore. We interviewed various R&D laboratories and tissue banks in Singapore, and provided an analysis of the human tissue supply chain for R&D purposes.
Emerging Technology Startups in Indonesia and Singapore
Orissa International listed and profiled 100 small emerging tech companies located in Indonesia and Singapore, 50 from each country for an European regional government trade promotion agency. These companies were selected from 5 sectors: Cybersecurity, Fintech, Medtech, Big data and mobile/cloud, based on revenue and fundraising criteria and other indicators of the market potential of their products/ services in European markets.
Business Mission to the Malaysia International Halal Showcase
Orissa International supported the business mission of the Singapore Malay Chamber of Commerce and Industry to the Malaysia International Halal Showcase. Orissa International was featured as a guest speaker to discuss business opportunities in Malaysia during the market briefing session of the event. The Singapore delegation were comprised of different companies from the consumer, media, health and supplements, logistics, and packaging industries, among others.
Survey of Universities in Malaysia
Orissa International undertook an in-depth survey of the linkages between Malaysian and Canadian universities. As part of the project, we reached out to more than 50 public and private universities in Malaysia and obtained detailed survey responses on accreditation agreements, student and lecturer exchange or mobility programs and research collaborations between institutes of higher education in both countries.
Report on the Packaging Machinery Market in Thailand
Orissa International delivered a market study on the Thai packaging machinery market for a North American packaging and processing industry association. The report's objective was to help the client identify the potential for its members' products in the country. To complement secondary research, more than 50 interviews were conducted with companies in 5 sectors: food, beverage, pharmaceutical, and personal care, among others, to understand trends, assess the sectoral demand for packaging machinery and evaluate the market positions of machinery suppliers from different regions.
Report on the Baby Furniture Market in Malaysia
Orissa International delivered a report to a Singaporean distributor of baby products which is looking for a reseller in Malaysia with the objective of placing its products in department stores, baby products retail chains and online platforms specializing in baby products. To support the company, Orissa International conducted a market research to understand purchase behavior, distribution channels, effective marketing strategies and competitive landscape in the Malaysian market.
Singapore SME Center Conference 2019
Orissa International Managing Director, Sarath Menon, participated in a panel discussion on: Offensive vs Defensive: How to Survive and Grow Overseas. This was part of the Internalization track at the SME Centre Conference, an annual event for micro and small enterprises jointly organized by the SME Centers and supported by Enterprise Singapore.