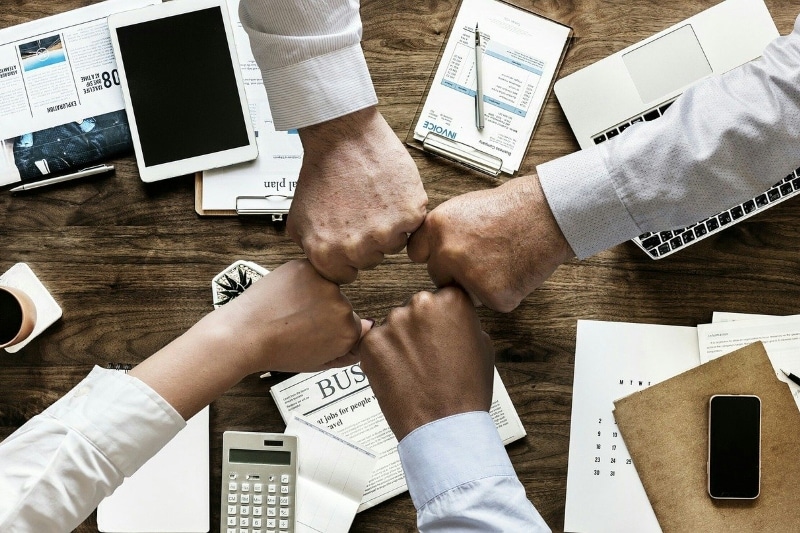 Project References
We 
have delivered tailored market research and business matching solutions to thousands of companies over the past 20+ years to help them understand and enter the Southeast Asian market
Examples of  Market Entry Projects We Have Undertaken
Australia Virtual Trade Mission in Thailand
Orissa International organized a virtual trade mission in Thailand for 15 companies from the Australian State of Victoria. Orissa International helped to match and virtually connect the companies to potential partners in Thailand. The Victorian companies that participated in the mission were from a broad spectrum of sectors, such as smart solar energy solutions, virtual reality and augmented reality (XR), identity verification system, encryption security, corporate compliance solutions, power conversion, digital port solutions, blockchain, asset and staff tracking, and more. Orissa International undertook an in-depth consultation with each of the participating Victorian companies to understand the company's background, clarify any questions, and ensure that we match them with the right customers in the country. We identified 300 local companies in the course of the trade mission and were able to set up a total of 70 meetings, with each company meeting at least four potential Thai partners.
Marketing Strategy for the Food & Beverage Sector in Indonesia
Orissa International prepared a detailed Marketing Strategy Roadmap in Indonesia for a foreign F&B manufacturing industry council. Our research team conducted a review of government data, trade associations, industry bodies such as BKPM (Indonesian Investment Coordinating Board), and local trade and mainstream press. We undertook comprehensive research into company annual reports, websites, press releases, financial/market reports, and news articles. We also conducted in-store observations and integrated consumer survey data from a leading  FMCG market database. The core of this study was developed through the analysis of over 30 in-depth interviews with key opinion leaders, industry experts and representatives from the Indonesian food and beverage industry, including hospitality and foodservice players, advertising agencies, retailers, as well as manufacturers, importers and distributors. Synthesizing all the information, we provided a report with recommendations on the positioning statement of the F&B industry, how to work with local importers and distributors, best practices in engaging retailers in promotional activities, and executing nationwide advertising and marketing campaigns.
Research on the Market Potential of In-office Lens Surfacing Solutions in Indonesia and Vietnam
Orissa International undertook a market research study on the potential for lens surfacing solutions in Indonesia and Vietnam for a US-based client that manufactures and distributes a lens surfacing system. Our client's lens surfacing system is designed to be used by independent optometrists and opticians, allowing them to produce prescription lenses for eyeglasses in their stores instead of purchasing them from external laboratories. We provided an overview of the eyewear market and analyzed the competitive landscape through a market scan of locally operating wholesale prescription lens laboratories in Indonesia and Vietnam. The report, which involved a combination of secondary research and primary interviews with optometrist shops and eyecare hospitals in each market, also provided the client with key recommendations on market entry in Indonesia and Vietnam.
UK Virtual Trade Mission for Energy Management Systems in Thailand
A UK-funded government organization that promotes energy innovation in the UK organized a virtual trade mission and sought the assistance of Orissa International in setting up and facilitating the virtual business-matching meetings for eight participating companies with potential local partners in Thailand. The UK companies are innovators in energy optimization and offer a unique array of products and services for urban digital solutions, smart microgrid systems for the built environment, technical consultancy and engineering for solar, energy storage and EV charging infrastructure, cloud-based energy management system, energy storage, and more. Our client chose Thailand as its target market as the country exhibits very good potential for innovation and efficiency. In the course of the trade mission, our team in Thailand contacted around 120 Thai companies and arranged 41 meetings in total, with an average of 4-5 meetings for each participant. Notably, the local companies have shown great interest in the companies' solutions, with more than half of the local companies expressing willingness to further their partnership discussions.
Market Research on the Aerospace and Automotive Sectors in Indonesia and Thailand
Orissa International assisted a US-based manufacturer of industrial electronic equipment, whose key products include a carbide metal impregnator that enhances the life of metal, tools and dies, and a micro welder which repairs plastic injection molds and dies that are made of steel. The company, which was exploring opportunities in Indonesia and Thailand, approached Orissa International to gather market intelligence on the aerospace and automotive sectors where the client's products are applied. We provided a market research study that described key trends in the two sectors, analyzed industry structures, as well as identified the main hubs/clusters in each country. We also provided recommendations that would support the client in its market entry strategies in the two markets.
California-based Aesthetics Company Matched with Malaysian Distributors
Orissa International supported a California-based manufacturer of solution-based beauty and wellness products to find local distribution partners in Malaysia. Our in-market team in Malaysia approached 17 distributors and retailers supplying to local medical aesthetics outlets, including skin clinics, spas and salons, to introduce the client and its offerings, and to prequalify their interest in representing the client. Our client was able to learn more about the market through feedback gathered from the prequalification process with various leading distributors in Malaysia. The outcome of the project was successful, with three potential partners open to further discussions with the client on the immediate distributorship opportunity.
Singaporean Logistics Technology Firm Expands to Malaysia
Orissa International assisted a Singapore-based technology company find potential clients in Malaysia. The company, which specializes in developing Cloud-based AI and Web applications for its customers, was expanding into Malaysia to offer solutions for freight forwarding companies who encounter challenges in their operations due to COVID-19. Our in-market team in Malaysia approached the IT teams from 32 freight forwarders to prequalify their interest in exploring the solutions offered by the client, and connected seven of them with the client for further discussions. Through the process, the client was able to learn about the type of technologies deployed by freight forwarders in Malaysia, and the digitalization challenges that they were looking to address, which helped our client customize suitable offerings for the local market.
Agrochemical Manufacturer Partnered with a Philippine Distributor
Our client is a US-based global agrochemical manufacturer that specializes in developing cutting-edge solutions with a focus on environmental sustainability and plant health. As part of its plans to register its products in the Philippines, the company approached Orissa International for assistance in identifying suitable distributors of agricultural products with presence in Luzon, with warehousing capabilities and a strong customer base in the pesticide and fertilizer manufacturing sector. We were able to connect our client to local importers and distributors of innovative crop nutrition and protection products in the Philippines. Our client has decided to partner with one of these local companies, impressed by the distributor's knowledge of the local agricultural sector, as well as its capabilities in operating its own research facility.
Webinar on Business Opportunities in the Healthcare Sector in Vietnam
Orissa International's Country Manager in Vietnam, Thao Pham, was invited by one of our trade promotion agency clients in North America to present at one of their sector-specific webinars, 'Business Opportunities in the Healthcare Sector – Australia, India, and Vietnam'. The webinar aimed to inform the participants on the recent developments in the healthcare sector in the three markets and strengthen sales opportunities for global medical manufacturers and healthcare technology providers. The participants received useful recommendations and strategies in partnering with Vietnamese companies. Vietnam continues to be an attractive market for international suppliers due to the growing demand for healthcare services. Almost all of Vietnam's raw materials, pharmaceutical products and medical equipment are imported.
Market Report on Breastfeeding Products in Thailand
Orissa International delivered a market report on breastfeeding products in Thailand for a leading Swiss breastfeeding products company. The report contained information on breastfeeding practices in Thailand, as well as the market size for mother and baby products, market demand, growth drivers, and key distribution channels. The report also analyzed the competitive landscape and the regulatory framework for the industry, including the importation process, product registration and certification.
Market Report on the Skincare Market in Indonesia
Orissa International conducted research on the Indonesian skincare market for a Singapore-based lifestyle company. Our report contained a socioeconomic profile of Indonesia that discussed demographic trends, including the monthly urban average expenditure per capita on skincare, face care and hair care products. The report also covered key market characteristics, drivers and trends on the skincare market for infants and children. Our in-market researcher interviewed Indonesian retailers and distributors to obtain information on market trends, distribution channels, marketing, and the consumer perception of Singapore origin brands. We analyzed the country's competitive landscape and discussed the regulatory environment for skincare products in Indonesia. The report also contained information on the entity incorporation process as well as an evaluation of future opportunities, market entry developments, and recommendations for our client.
Snapshot of the Apple Sector in the Philippines
Orissa International delivered a snapshot report of the Philippines apple industry to a US client who promotes and develops its fresh apples across international markets. Our report provided an overview of the fresh apple market in the Philippines, the competitive landscape, market pricing, as well as analysis on distribution and retail channels. The report also provided information on popular apple varieties and brands that can be found in the Philippine supermarkets and grocery stores, as well as the peak demand periods for apples in the Philippines.