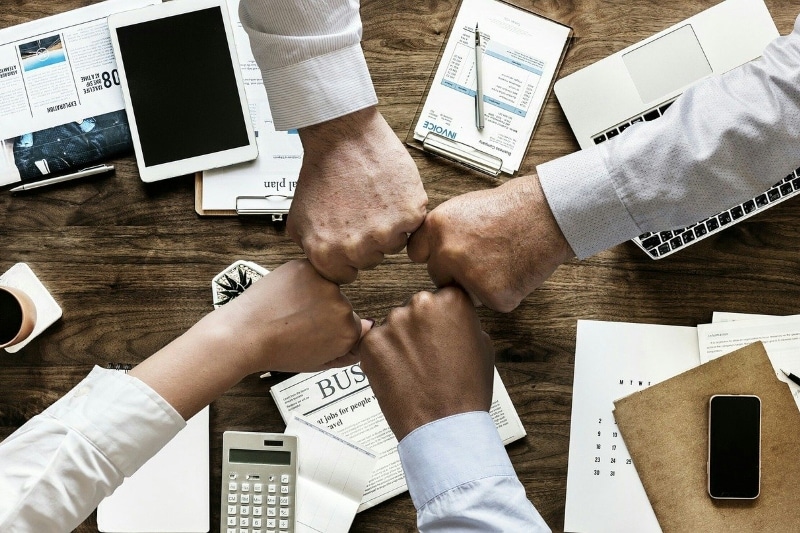 Project References
We 
have delivered tailored market research and business matching solutions to thousands of companies over the past 20+ years to help them understand and enter the Southeast Asian market
Examples of  Market Entry Projects We Have Undertaken
Business Matching Services for Singapore ICT Companies in Indonesia, Thailand, and Vietnam
Orissa International was engaged by the leading tech association in Singapore to organize a virtual trade mission for ten ICT companies. The companies that participated in the mission sold a range of solutions such as cybersecurity, enterprise solutions, to B2B E-commerce, IAM Solutions, and more. Orissa International undertook an in-depth consultation with each of the participating companies to understand their company's background, which target markets they were interested to enter, and who were their ideal customers or partners in these countries. We then identified and arranged a total of 116 one-on-one meetings for the participating companies, with each company meeting at least five local end-users or partners.
Regulatory Research on Hygiene Products in Singapore and Malaysia
Headquartered in Tokyo, Japan, our Client is a global leader specializing in disposable hygiene products and household cleaning products. Orissa International undertook a research project in Singapore and Malaysia to help the client understand the regulatory framework in the two markets. We looked into product classification and registration, regulations pertaining to import, labeling and sales, as well as if there was a requirement for compliance with standards or certification. The range of products covered in our reports included disposable baby and adult diapers, female hygiene products, baby wipes, cotton puff and pet sanitary sheets.
Orissa International Supports Singapore-based Supplements Distributor in Vietnam
Our Client, a Singapore-based health and wellness company that provides a wide range of health supplements from global brands, signed up for the Market Immersion Program (MIP) in Vietnam. To support the client, Orissa International undertook research on market trends and drivers, competitive and regulatory landscape and key distribution channels. In addition, we organized business-matching meetings with potential local partners – both pharmacy chains and distributors. As part of the program, we also hired a local staff in Vietnam, who was 100% dedicated to the client, to help the client with registration of the products with the relevant local authorities and to undertake business development activities. The local staff has successfully identified more than 60 distributors and retailers in Vietnam that have expressed strong interest in carrying the client's products. With product registration close to completion, the client is now poised to push its products into the market.
UK's Virtual Trade Mission on Energy Management Systems to Thailand
A government-funded trade association that promotes energy innovation in the UK, reached out to Orissa International to organize their second round of virtual trade mission and to help UK companies set up and facilitate virtual business matching with Thai companies. In their last year's virtual trade mission, we facilitated 8 participating companies to meet with 4-5 companies. This time, the virtual trade mission was participated by 4 repeating participants and 3 new participants that are innovators in energy optimization, offering a unique array of products and services for solar, energy storage,  EV charging, bioenergy, among others. In the course of the program, the repeating participants were able to re-establish discussions with the local companies they met with as well as make presentations to new potential partners. The first-time participants, on the other hand, were able to introduce their solutions to end-customers and distributors. Our team in Thailand contacted around 100 Thai companies and arranged 31 meetings in total with an average of 4-5 meetings set for each of the UK companies--a mix of private companies,  government-owned companies and state agencies.
US-based AI Start-Up Garners Interest from System Integrators in the Philippines
Our client, a Seattle-based start-up company, developed an economical, singular code platform for the seamless implementation of AI in businesses. Their platform provides end-to-end solutions from ingesting raw datasets, to providing the best labeling tools and creating models for different business requirements. Having learned about the company's product and sector-specific applications, to start we recommended the Philippines given the country's market potential and openness to digitalization. Our consultants in the Philippines pre-qualified 30 potential partners and end-users of the AI platform and arranged virtual meetings with 5 companies ranging from small to large ICT players. Discussions between them are ongoing, and our client has proceeded to sign Non-Disclosure Agreements with two of those companies.
Market Research on Aquaculture Market in Vietnam
Orissa International undertook a research project in Vietnam for a Japanese start-up that provides high-speed breeding and aquaculture methods, and fisheries services. Our team in Vietnam put together a detailed report on the country's aquaculture sector and compiled applicable regulations after assessing the regulatory documents in the local dialect. In-depth trade interviews led to an extensive report that comprised information such as production volume, consumption trends, export market value, supply chain, and the cost structure of aquaculture farms. Besides key opportunities in Vietnam, the report also provided information on smart technologies, breeding and genetic improvement methodology. We have previously undertaken a similar project for the client in Indonesia.
Packed Business Meeting Itinerary Arranged for Orissa International's In-Market Visitor
First time since the start of COVID-19, Orissa International's team in Singapore and the Philippines prepared a full itinerary of meetings for our first international visitor in the region. The client, which is an education agency located in Pennsylvania, USA, was interested to meet with education agency partners in Singapore and the Philippines. While in-country, our team in Singapore set up face-to-face meetings with 4 companies and a virtual meeting with one company over a 2-day visit. Meanwhile, our team in the Philippines set up face-to-face meetings with 7 companies and a virtual meeting with one company over a 3-day visit. Besides connecting with potential partners, our client was pleased with the logistical assistance we provided on the ground, and the relevant insights they received from local companies during the visit.
American Surface Heating Systems' Manufacturer Matched with Distributors in Singapore and Malaysia
With over 70 years of expertise in producing multipurpose, flexible, surface-heating elements and controls/accessories, the company tapped Orissa International's help to find potential distributors in Singapore and Malaysia for their range in composite curing solutions – primarily out-of-autoclave and oven composite manufacturing and repair equipment. Our in-house consultants pre-qualified 27 companies in Singapore and 22 companies in Malaysia that are suppliers of parts, components, and consumables as well as service providers of maintenance, repair and overhaul to the aerospace and aviation companies. We arranged for the company to virtually meet with 8 potential partners – 4  in Singapore and 4 in Malaysia – that are interested in discussing distributorship opportunities with our client.
Market Immersion Program for a Singapore Fintech Company
Orissa International delivered customized research reports to a Singapore-based provider of financial application software that supports factoring and supply chain financing. Its systems are deployed by some of the leading banks across Asia. The company took up a package programme offered by Orissa International, wherein we hired a dedicated local salesperson on our own payroll to conduct business development activities for the client, generate a database of potential customers and partners, provide business matching support, and produce a bespoke market report, based on the client's requirements. We undertook research to obtain regulatory information for the financial sector. We also scanned the market to identify local and foreign competitors active in the supply chain finance software market, and their current partners and deployments in the market. We are in the process of arranging business meetings for the client with senior executives in the appropriate user departments within the banks and non-banking financial institutions. Meetings have already been arranged with some of the leading banks in both Thailand and Vietnam.
Business Matching for a Beauty and Wellness Company Planning to Enter Thailand
A leading global company that provides personal care and cosmetic products worldwide engaged Orissa International to conduct business matching services in Thailand. With a business presence across three continents and an established sales network, the client wanted to identify suitable distributors and partners to market its brand of baby products to relevant retail businesses in the market. Our in-market team identified distributors that had experience bringing foreign brands into Thailand, with distribution reach across modern retail formats, baby specialist stores, pharmacy chains and hospitals. After our client shortlisted potential partners, our Thai office arranged five meetings with distributors to explore business collaboration.
Market Entry Strategy for a Vehicle Location Technology Provider in Malaysia
Orissa International produced a tailored market entry strategy report for a US-based company that offers comprehensive sub-2 meter level vehicle location-based services. Its solution enables application developers to bring real-time services to customers in connected vehicles to automate payments and streamline everyday tasks. The client was seeking to understand the tolling landscape and policies in Malaysia, with a view to participating in a future project. We conducted a thorough analysis of tolled roads and tolling systems in Malaysia, identifying and profiling key stakeholders, such as government agencies, tolled road developers and operators, and technology providers. We also looked at how a foreign firm might participate in public tenders for such projects and provided immediate and longer-term recommendations for the client's consideration.
Home-grown Singapore Shoe Manufacturer Expands its Brand in Vietnam
Orissa International supported a leading Singapore-based high fashion shoe manufacturer and retailer in a business matching project in Vietnam. The client, which has a presence in multiple Asian countries, including India, Japan, Vietnam and South Korea, intends to expand in Vietnam by finding a potential partner with relevant experience to market its brand more extensively in the country. The company sought our assistance to identify and arrange meetings with distributors of high fashion and relevant retail businesses. Our in-market team contacted 12 companies and secured four meetings with C-suite executives. The client will be following up with their connections in subsequent meetings to discuss potential collaborations.