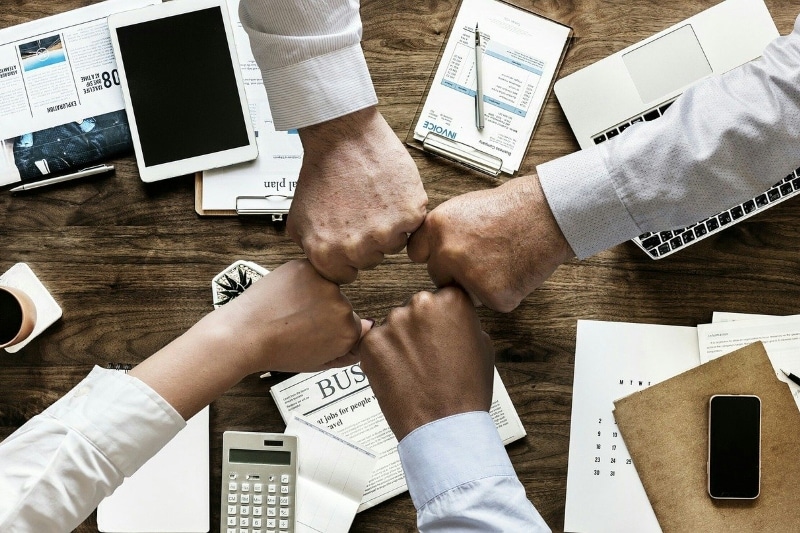 Project References
We 
have delivered tailored market research and business matching solutions to thousands of companies over the past 20+ years to help them understand and enter the Southeast Asian market
Examples of  Market Entry Projects We Have Undertaken
Manufacturer of Baby Care Products Matched with Distributors in Vietnam
Our client, a Hong Kong-based company, is one of the leading personal care companies that specialize in producing a wide range of hair and skincare, cosmetics, baby & children care, personal care, and home care products. With an established sales network in over 10 countries across 3 continents, the company approached Orissa International to help them find distributors for their brand of baby care products in Vietnam. We were able to connect our client to 4 potential partners with extensive experience in selling to the retail space, who could help our client develop the brand in the local market. The business matching meetings that we set up were with established distributors of baby care products and companies that operate retail chains that focus on products for parents and children.
Singapore's Baby Products Manufacturer Establishes its Brand in Indonesia
Orissa International helped our client, a Singapore-based manufacturer of personal care products for babies, enter the Indonesian market through the Market Immersion Program (MIP). Our market research on the skin sector in Indonesia, which included the skincare market, distribution channels, marketing methods, competitive landscape and regulatory environment, validated the commercial opportunity for our client to enter Indonesia. We hired a local staff in Indonesia, who was 100% dedicated to the client, to undertake extensive marketing activities that included setting up the products on e-commerce sites and negotiating with influencers to promote the brand on social media. Additionally, we business matched them with potential distributors with the relevant channel experience, consultants to help register their products in Indonesia, as well as with warehousing companies. Our client's brand gained popularity in the market, and this led them to set up an entity and engage in deeper level marketing and sales activities in the Indonesian market.
Market Promotion for Taiwan-made Products in the Philippines
Orissa International assisted a national-level research institute in Taiwan to connect with some of the leading or emerging mobile app and web-based service platform companies in the Philippines, with the objective of exploring joint marketing collaboration to promote Taiwanese products in the country. Our in-house consultant in the Philippines introduced the client and its plan for marketing collaboration to potential partners in the Philippines and successfully arranged virtual meetings with 10 tech-focused companies which are involved in beauty and lifestyle, personal care and wellness, education and e-learning, F&B, video-sharing and social networking service, rewards and discovery, among others. The project enabled our client to understand the profile of the companies in terms of market share and reach, revenue generation, advertisement strategies, as well as how they could partner with these companies to market and advertise Taiwan-made products.
Market Research on Fintech Business Opportunities in Southeast Asia
Orissa International delivered a market research study on fintech business opportunities in Southeast Asia to our client, an export and investment promotion agency based in Europe. The research provided a market overview of the fintech sector in Singapore, Malaysia, Vietnam and the Philippines, including key market drivers and trends, developments in each market's key Fintech subsectors (i.e. payments, lending/financing, personal finance, Regtech, Insurtech etc.) and regulatory environment. The report also identified business opportunities and potential challenges as well as evaluated market entry pathways for our client's stakeholders.
American Brand of Food Storage and Cleaning Products Expands in Indonesia
Orissa International assisted a world-renowned manufacturer of cleaning and food storage products from the USA in expanding its distribution network by finding more distributors in Indonesia. Our client manufactures a range of products such as food containers, housekeeping, cleaning supplies and waste and recycling containers and already sells their products to Indonesia through their 2 local distributors. Our client was looking for supplementary distributors with experience selling into the hospitality industries and partly to the industrial and foodservice industries. Our team in Indonesia contacted 15 distributors that suited the client's preferences and was able to arrange virtual meetings with 6 companies that had expressed interest in discussing further the distributorship opportunity with our client.
Market Survey and Business Matching Conducted on Medical Tourism Sector in Indonesia, Malaysia and the Philippines
Orissa International conducted a market survey and online business matching program on behalf of medical institutions in Taiwan looking to collaborate with healthcare industry players in Indonesia, Malaysia and the Philippines. Our in-country teams in the 3 Southeast Asian countries initially researched and developed a long list of local potential business partners for Taiwanese hospitals such as international insurance agencies' third-party administrators (TPAs), medical coordinators for overseas treatments, and medical tourism agencies. We then proceeded to arrange videoconference meetings with companies that our client identified as suitable business partners. We successfully arranged 14 videoconference meetings with 7 companies across the 3 countries. Synergies were explored in great depth during the meetings, highlighting the potential for collaboration between the various parties.
Northern Ireland Environmental Company Discusses Partnership with Philippine Distrubutors
Our client is a Northern Ireland-based company that has been in the business of designing and manufacturing water management solutions for homes and businesses for over 65 years. The company was looking for potential distributors for their range of portable and packaged wastewater and sewage treatment equipment. Our in-market consultants in the Philippines contacted 19 companies that were shortlisted by our client as having the right fit. Of these, 8 expressed interest in discussing the distributorship opportunity with our client. During the virtual meetings, there were 3 local companies that were keen to carry our client's product and were very open to discussing the partnership further.
US Manufacturer of Air Curtains Enters the Vietnam Market
Our US-based client manufactures air curtains designed to help stop the infiltration of pollutants and flying insects as well as to contain heated and conditioned air separately, which are applicable for industrial or commercial settings. Companies like Burger King, Wendy's, Walmart, Target, Ford among many others are using the company's air curtains. Our client wanted to find potential distributors in Vietnam and engaged Orissa International to identify distributors who would be interested to explore and understand the technology. After undertaking a program of calling, we introduced our client to potential distributors in Vietnam who are keen to know more about air curtains and their applications. The distributors are suppliers and installers of HVAC equipment in Vietnam that have undertaken projects in residential buildings and commercial spaces.
Market Research on the Eye Care System in Indonesia
Orissa International conducted a market research project for an Ohio-based company that manufactures ophthalmic lenses and devices such as digital imaging, surgical viewing systems and accessories that are used to diagnose and treat eye diseases. The company wanted to understand the eye care system in Indonesia and if there is any potential for their products in the country. The report covered the eye care system and landscape in Indonesia and highlighted the competitive landscape which included profiling competitors as well as identifying source countries for ophthalmic devices. Lastly, we evaluated the potential for the client's products in the market, outlined the process and requirements for product registration, and recommended market entry pathways.
Dairy Ingredient Importers in Indonesia
Orissa International was commissioned by a European trade promotion board in Europe to undertake a lead generation project by delivering a database of dairy ingredient importers in Indonesia. The research for leads involved profiling, which included researching the company's background, scale, and scale of operations. It also included dairy-specific data such as the type of dairy ingredients that the company is importing and its applications, their import volume and source countries. The research targeted local importers/distributors, repackers, formulation blenders, local food processors and users of specific dairy ingredients, namely cheddar and mozzarella cheese, butter, skim and whole milk powder, fat filled milk powder, whey powder and rennet casein. The team also obtained contact information and details of people in charge of procurement activities and business development through extensive phone interviews. Over a span of 12 weeks, our in-country team provided an output of 150 companies in Indonesia.
Hardwood Suppliers Matched with Malaysian and Thai Wood Buyers
Orissa International conducted a campaign to help find export leads in Malaysia and Thailand for hardwood exporters in Pennsylvania, USA, a state that leads in the production and export of hardwood lumber, such as red and white oak, ash, walnut, maple, cherry, among others, in the country. We undertook a survey of Malaysian and Thai importers of hardwood to learn about their requirements, in terms of the quantity, grade, quality, size, species, and other relevant specifications. We then matched them to suppliers from Pennsylvania who are able to supply the requirements of each company. In total, we were able to identify 9 wood buyers – 6 from Thailand and 3 from Malaysia – and recruited 8 wood suppliers from the Pennsylvania State. We arranged 26 email introductions and 8 videoconference meetings for some Thai companies who had expressed interest in meeting the suppliers virtually. Orissa International is the authorized trade representative office of the Pennsylvania Government in Southeast Asia.
Orissa International Represents VDACS in the US Grains and Soy Buyers Conference in Southeast Asia
Orissa International, as the official trade representative of Virginia Department of Agriculture and Consumer Services (VDACS) in Southeast Asia, represented VDACS in the second US Grains and Soy Buyers Virtual Conference in South East Asia. At the virtual conference, our in-house consultants from Malaysia, Vietnam, and the Philippines virtually manned the VDAC booth, helped to answer visitors' queries and gathered trade leads of potential soybean and grain buyers, which were then sent to VDACS for dissemination to suppliers.