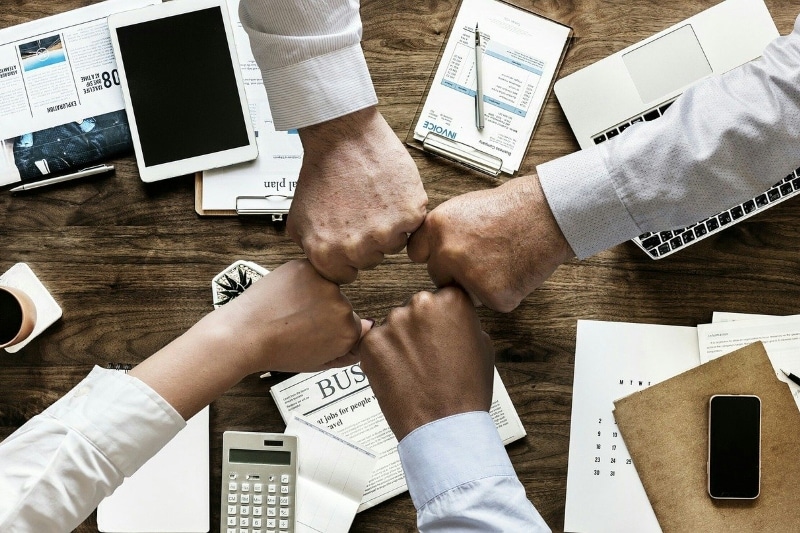 Project References
We 
have delivered tailored market research and business matching solutions to thousands of companies over the past 20+ years to help them understand and enter the Southeast Asian market
Examples of  Market Entry Projects We Have Undertaken
American Educational Institution Visits Vietnam
A nationally ranked college and private liberal arts institution from Pennsylvania, USA visited Hanoi and Ho Chi Minh City, Vietnam with an aim to expand their global network. Orissa International, introduced the institution to various international high schools and extended other logistical support. The business trip was very productive according to the client, and hopefully they will be able to send students soon from Vietnam to study in their institution.
Orissa International Attends American Hardwood Seminar in Vietnam
Orissa International attended a Hardwood Seminar in Vietnam that was hosted by the American Hardwood Export Council. During the event, Orissa International networked with Vietnamese hardwood importers and gathered market information on topics such as wood quality, price and availability of hardwood supply that affect the Vietnamese market. The information gathered during the event was then submitted to a U.S.-state client.
Report on Smart Cities in Malaysia
Orissa International delivered a report on smart city developments in Malaysia to a trade and export promotion agency from a European country. The report looked at national, state and city level projects in following key sub-sectors: big data; transportation; energy; and water and wastewater treatment. For each sub-sector, we looked at key trends and drivers, government policies and initiative, major projects (both ongoing and upcoming) and the key international and local players present in the market.
Fintech Solutions in the Philippines
Orissa International delivered a customized report to a Singapore-based Fintech company which has developed an account aggregation solution which enables users to obtain an integrated overview of their asset portfolio. Orissa International's in-country team of researchers in Philippines conducted desk research on similar applications available in the market and interviewed affluent SME owners and financial advisors to gauge the potential for the app as a B2B, and as a B2C solution.
US Lumber Company Meets Buyers in Thailand and Malaysia
Orissa International arranged business matching meetings in Thailand and Malaysia for a US lumber company. We identified local distributors and furniture manufacturers, prequalified them and organized a schedule of meetings with those companies. During its market visit, the US lumber company met with 6 companies in Thailand and 4 in Malaysia.
US-based Analytics Company Meets Potential Partners and End-Users in Vietnam and the Philippines
Orissa International assisted a boutique advanced analytics firm based in Delaware, USA by arranging business matching meetings for the company with potential partners and end-users in Vietnam and the Philippines. As a result of the market visits, the company anticipates signing an agreement with a Vietnamese digital content firm, in addition to furthering discussions with a Philippine I.T. firm interested to be the official master partner of the company in the Philippines.
Orissa International Attends Beef Export Seminar in Virginia, USA
Orissa International presented an overview of the beef market in South East Asia to a group of beef producers in Virginia. The presentation was part of a beef export seminar hosted by the Virginia Department of Agriculture and Consumer Services (VDACS). Orissa International is the Authorized Trade Representative of VDACS in South East Asia.
Report on Elderly Care in Singapore, Malaysia and Thailand
Orissa International prepared an in-depth report on opportunities in the elderly care sector in Singapore, Malaysia and Thailand for Ontario companies. The report outlined key aging trends in the three countries, and the challenges resulting from them. It also covered the structure of elderly care services, government initiatives and relevant technologies and profiled key players.
Singapore Security Equipment Company Explores the Thai Market
Orissa International arranged business matching meetings in Thailand for a Singapore-based supplier of security equipment. Orissa International identified potential distributors and end-buyers, prequalified them and organized a schedule of meeting with those companies. The Singapore company met with 8 potential partners during its in-market visit to Thailand.
Market Research on Outsourced Services to the Philippines
Orissa International delivered a customized research report for a U.S.-based graphic design company seeking to outsource work to the Philippines. The report discussed different business models for the outsourcing of graphic design to the Philippines and recommended the best entry model for the U.S. company.
Research on the Frozen Ready Meals Market in Indonesia
Orissa International delivered a research report to a Singaporean halal food manufacturer who is interested in exploring the market for frozen ready meals in Indonesia. The report discussed the current trends and the competitive landscape for frozen ready meals, as well as the regulatory requirements for halal food products in Indonesia. Furthermore, Orissa International's in-country consultant provided recommendations regarding market entry in Indonesia to the client.
Orissa International Attends "Bringing the World to PA"
As the authorized trade representative of the Pennsylvania Department of Community & Economic Development, Orissa International attended the "Bringing the World to PA" events held in ten different locations across the state of Pennsylvania. Through this event, Orissa International shared market intelligence with various PA companies who are seeking business opportunities in South East Asia.