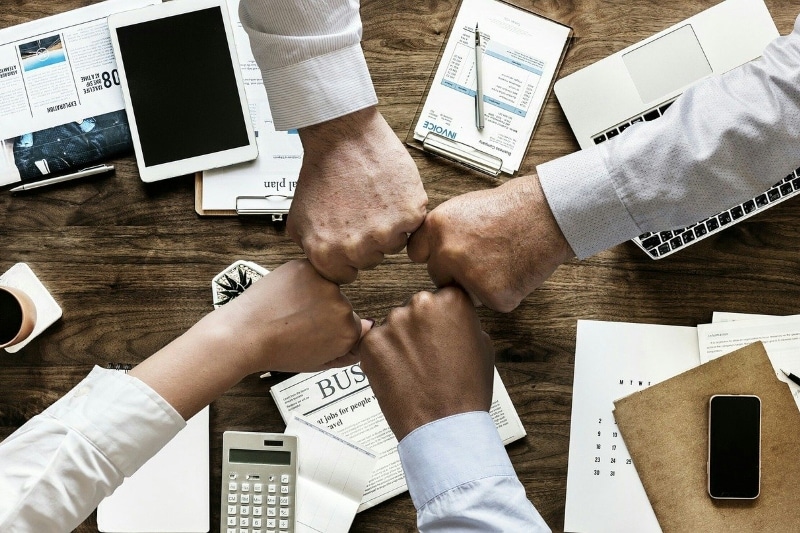 Project References
We 
have delivered tailored market research and business matching solutions to thousands of companies over the past 20+ years to help them understand and enter the Southeast Asian market
Examples of  Market Entry Projects We Have Undertaken
Seafood Importer And Distributor Search in Singapore And Thailand
Orissa International helped a US-based company identify prospective importers and distributors for seafood in Singapore and Thailand. We compiled a comprehensive list of prospective companies after conducting exhaustive research into the 2 markets, and pre-qualifying their interest in importing US seafood.
Follow On Project for a Japanese Company in Indonesia
Having successfully helped a Japanese company in the printing industry secure distributors in Malaysia, we went on to run a new project that was initiated by the company for Indonesia in June. Orissa International helped the company identify and qualify prospective partners, and set up business-matching meetings with distributors in Indonesia that sell equipment used in the printing industry.
ICT Sector Business Matching Meetings at CommunicAsia 2015
We organized over 40 business-matching meetings for 9 Ontario companies that exhibited at the CommunicAsia 2015 exhibition in Singapore between 2nd and 5th June 2015. The Ontario delegation comprised companies that have developed software and hardware for the telecommunications, financial and industrial sectors, amongst others.
Assistance in Identifying Site for New Facility for a US Chemical Company
Orissa International has been commissioned by a US chemical company to provide them with information on various countries in South East Asia, to better understand which would be most suitable for them to set up a chemical blending facility. Information compiled includes comparisons of corporate tax rates, industrial land cost, labor cost, Free Trade Agreements in place, etc.
Orissa International Generates Leads for US-based Building Materials Company in the Philippines
Orissa International arranged customized business-matching meetings for a US company interested in meeting prospective clients, namely private medical and educational institutes, in Manila. The company is seeking our assistance to expand into a new sector that was not being targeted by their existing distributors. Earlier this year, they used our services to secure new partners in Indonesia.
Orissa International Generates Leads for US Company in Indonesia
Orissa International arranged customized business-matching meetings for a US company interested in meeting end users in the building materials sector in Indonesia. The company, which has a network of distributors across Southeast Asia and an established presence in Asia for over 20 years, sought our assistance to expand into a new sector that was not being targeted by their existing distributors.
Product Launch Seminar
In collaboration with CzechTrade, Orissa International organized a product launch seminar for a renowned Czech Republic company in the lighting sector targeted at prominent property developers, architects and interior designers in Vietnam.
Post Trade Mission Follow-Up for a Northern Ireland Company
Orissa International helped a Northern Ireland company in the education software sector to follow up with leads after their participation in a trade mission. We helped to follow up with a key government agency in Malaysia involved in teacher training, which was interested to learn more about the educational software developed by the client. We also secured additional meetings for the client, with companies that work closely with the Ministry of Education in Malaysia.
Export Strategy Workshop 2015
We organized a multi-sector export strategy workshop for the Singapore government export promotion agency, International Enterprise Singapore, to support Singapore companies in the export of their products and services overseas. Among the topics covered were strategy development, branding, marketing and business negotiations with potential partners. The program also included follow-up one-on-one coaching sessions between our export coach and each participant, to help them fine-tune their export strategy.
Malaysia ICT Business-Matching Meetings
We organized a series of business-matching meetings over 2 days for ICT companies from Canada. The companies were on a business mission to Malaysia to present their hardware and software solutions to the companies in the Malaysian Oil and Gas sector. The Ontario companies attended meetings and held discussions with key players such as Petronas, Talisman, Murphy and some of the major system integrators in the Malaysian Oil and Gas sector.
Environmental & Software Section Trade Mission
Orissa International organized a multi-sector trade mission for a Northern Ireland delegation visiting Singapore, Malaysia and Indonesia. The trade delegation comprised 12 companies from multi-sectors: environmental, agricultural machinery and software, among others. The program included customized business-matching meetings for potential partners and end users to meet the companies from Northern Ireland.
Vietnam Marine Sector Briefings and Technical Presentations
We organized a 4-city program for a German trade delegation comprising 9 companies in the marine sector. The delegation visited the Vietnamese cities of Hanoi, Haiphong, Vung Tao and Ho Chi Minh City. The program included briefings on the Vietnamese marine sector as well as site visits. The German companies also met key organizations in Vietnam to discuss development of shipyard, ship repair and the offshore marine sector in Vietnam.