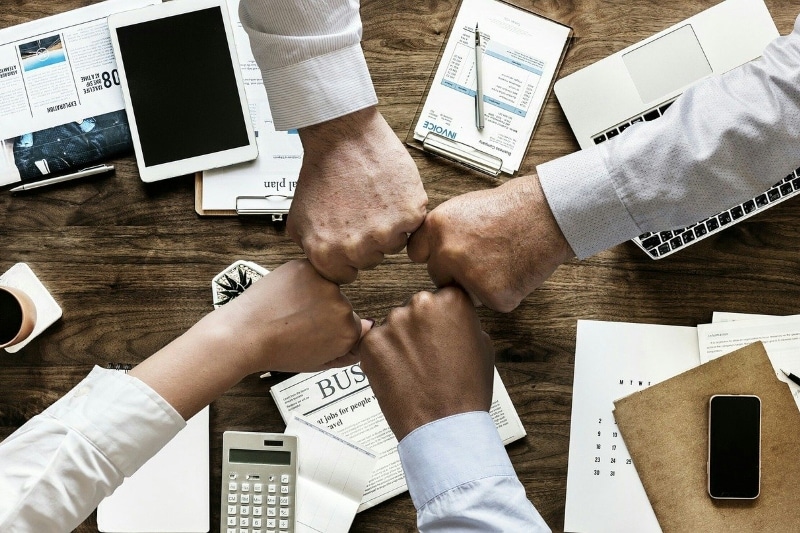 Project References
We 
have delivered tailored market research and business matching solutions to thousands of companies over the past 20+ years to help them understand and enter the Southeast Asian market
Examples of  Market Entry Projects We Have Undertaken
Orissa International Accompanies Premier of Ontario, Canada in Visit to Vietnam Market
Orissa International's Vietnam office collaborated closely with Ontario, Canada's Ministry of International Trade (MIT), Ministry of Research, Innovation and Science (MIRS), Ministry of Agriculture, Food and Rural Affairs (OMAFRA), and the Canadian Trade Commissioners in Vietnam in organizing the business mission for the first-ever Ontario Premier-led mission to the country. Accompanied by a delegation of Ontario businesses and academic leaders, Kathleen Wynne, Premier of Ontario, arrived in Ho Chi Minh City on December 3, 2017. The delegation spent two days in Ho Chi Minh City and one day in Hanoi. Orissa International specifically helped identify, made arrangements and coordinated programs for speakers of briefings and site visits for each city in three sectors - academic, medical, and agrifood. Speakers that attended included government officials, associations and leading companies. Sites visited include HCM University of Technology, Dreamplex Co-working Space, Hoa Lac Hi-tech Park, top hospitals and different malls in Vietnam.
Organizing a Multi-Sector, Multi-Country Trade Mission for the State of Virginia
Orissa International helped organize a trade mission consisting of four companies from the US State of Virginia. The four companies were from various sectors: Security (Drones and Software for Drones); Tire Testing Services; Hardwoods. Our in-country trade teams across the region were roped in to help identify potential business partners as well as confirm their capabilities and interest in collaborating with our clients. We helped to connect our clients to distributors and buyers from across the region, ranging from government defense departments to hardwood importers.
Singapore LED Lighting Manufacturer Explores Opportunities in Thailand
A Singapore-based company specializing in the manufacture of industrial LED lighting enlisted our assistance in expanding its business to Thailand. We helped identify local distributors, prequalified them and organized a schedule of meetings with those companies. The company met with 5 prospective distributors of industrial lighting products when they came to market.
Business Matching Project for Swiss Company in Indonesia and Thailand
Orissa International assisted a Swiss-based manufacturer of elevator ropes, architectural ropes, wire ropes and lashing and lifting gear in both Thailand and Indonesia. We organized a week-long itinerary for the company to meet with prospective distributors and end-buyers from the building and construction sector in Bangkok and Jakarta.
German Delegates from the Security Sector visit the Philippines
Orissa International helped a German market-entry consultancy company and delegation of 7 German companies from the Safety and Security sector connect with Philippine organizations and government agencies. The Trade Mission, which ran from October 23 to 27, included a conference event where the delegates presented their products and services to a number of invited representatives of relevant local business and government departments. The Philippine office of Orissa International also organized B2B meetings with local private security companies for the German delegation.
Market Entry Webinar for IE Singapore
Our Managing Director, Sarath Menon, participated in a webinar organized by International Enterprise (IE) Singapore, targeting companies that need assistance in expanding into South East Asia. Called Expand your business into Southeast Asia with International Enterprise Singapore's Plug and Play Network (PPN) webinar, it provided invaluable coaching tips and advice from a panel of market entry experts.
Multiple Projects in the Education Sector
We assisted a US-based education consulting firm by inviting Malaysian education agents to its marketing event in Kuala Lumpur. The firm brought 20 universities from the US state of Pennsylvania to meet international schools and students in Malaysia, that are interested to further their studies in the US. We reached out to over 60 education agents, recruitment agencies and guidance counselors from our database for the event. This month we also helped a US-based community college in Thailand. It was looking to expand the diversity of their pool of students and to collaborate with Thai education agents to help with the recruitment of students from Thailand. Orissa International helped to organize private meetings with reputable Bangkok-based overseas study consulting agencies, with experience representing academic institutions in the US.
Swiss Food & Ingredients Company Meets Distributors in the Philippines
Our Indonesian team of trade specialists helped a Swiss company that is a market leader in dairy ingredients, baby care, and cereals and ingredients, whose products are sold worldwide in over 90 countries. Our team helped identify and screen potential distributors in Indonesia. We arranged business matching appointments for the company to meet its prospective partners, which included distributors of baby food and pharmaceutical products, as well as milk producers and processors.
E-commerce Opportunities in Indonesia
Orissa International was invited to speak at a forum organized by International Enterprise Singapore, to share insights on the e-commerce market opportunity in Indonesia. We presented the immense opportunity of the market (which is projected to be valued at US$130 billion by 2020), the key growth drivers, market entry channels, payment options as well as government regulations. We also covered consumer trends, highlighting the shift in consumer behavior and consumer preferences.
American Pet Food Company Seeks Entry into the Philippines
A US company consolidating pet food products from different manufacturers sought help from Orissa International to be introduced to local distributors and retail chains in the Philippines. The US company did a 3-day market visit and met with a total of ten local companies in the pet food distribution business in different areas of Metro Manila and Cebu. The company was extremely pleased with the outcome of the business matching project.
Networking Session in Jakarta for Singapore Companies in the Renewable Energy Sector
Singapore government agency SPRING Singapore hosted a renewable energy business mission to Jakarta, in tandem with the Electric, Power and Renewable Energy Indonesia 2017 trade event, which was held in Jakarta between 5-9 September 2017. Its purpose was to educate the Singapore companies participating in the mission on the business opportunities in this sector in Indonesia, what they should be aware of about doing business in the country, and also help create opportunities for business between the Singapore companies and local agents, distributors and end users in the renewable energy sector in Indonesia. Orissa International assisted by organizing a networking seminar between the mission participants and Indonesian renewable energy companies.
Connecting a Swiss Manufacturer of Custom-Engineered Compressor Products to Philippine Distributors
Orissa International assisted a Swiss manufacturer of custom-engineered compressor products with their search for a partner in the Philippines. They were introduced by our in-country trade specialists to 6 local companies prospected to do sales of their new machines and provide maintenance services. The company aims to supply to the Oil&Gas sector and other complimentary industries.