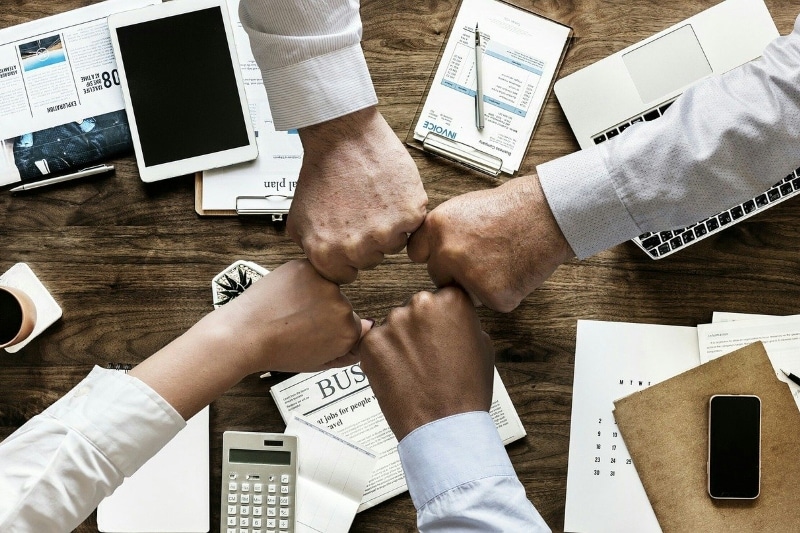 Project References
We 
have delivered tailored market research and business matching solutions to thousands of companies over the past 20+ years to help them understand and enter the Southeast Asian market
Examples of  Market Entry Projects We Have Undertaken
Opportunities in the ICT sector in Singapore and Thailand
Orissa International conducted a market study on ICT sector developments and opportunities in Singapore and Thailand for EU Business Avenues. The EU Business Avenues in South East Asia program is an initiative funded by the European Union to help European companies establish business collaborations in the region through matchmaking and business support services. The report included an overview of information technology (IT) equipment, software and services, as well as telecommunications equipment and services. It covered traditional areas such as IT infrastructure, enterprise software and consulting, along with emerging technology areas such as artificial intelligence, Internet-of-Things (IoT), blockchain, augmented reality/virtual reality.
Irish Live Oysters Company Meets Malaysian Businesses
Orissa International was engaged by an Irish state agency to provide business matching services in Malaysia for an Irish exporter of live oysters. We arranged one-to-one meetings for the client with Malaysian distributors who are selling live oysters to the food service sector, hotels and restaurants in addition to grocery stores that sell gourmet seafood and those that have oyster bar restaurants.
Singapore Glass and Mirror Supplier Visits Indonesia
Orissa International arranged customized business meetings in Indonesia for a Singapore-based distributor of a wide variety of specialty glass, including security glass, fire-rated glass, radiation shielding glass and thermochromic glass. During the market visit, we set up a total of nine meetings in Jakarta for the client, with contractors, architects, developers, glass distributors as well as companies involved in security products and systems.
Livestock Farming in Vietnam
Orissa International conducted a study of the livestock farming sector in Vietnam for an export promotion agency of an American state. The agency is going to lead a trade delegation to Vietnam later in 2020 and the report intends to help the participating companies, which are providers of animal farming equipment and supplies, to understand the market. The report provides an overview of the pork, beef, dairy, poultry, egg and animal feed industries, delineating the market structure and identifying key trends and major producers for each. The report highlighted specific opportunities for each participant.
Illinois Trade Mission to Vietnam
Orissa International arranged a trade mission to Vietnam for a delegation of companies from the US state of Illinois. The multi-industry delegation included a chemical, water and wastewater treatment solutions provider, a company involved in machinery and tools for precision engineering, an industrial equipment supplier, an education equipment supplier and a medical equipment company. We set up a total of 23 meetings for these 5 companies with partners, distributors and end-users in Vietnam. In addition, we also assisted 9 universities from Illinois to meet up with local Vietnamese Universities and Colleges as well as Vietnamese education consultants for potential collaboration. For this, we arranged 136 meetings and 2 site visits for the delegation.
Canadian Companies at the Singapore Fintech Festival
Orissa International assisted the World Trade Center Toronto, that brought a delegation of Canadian companies involved in smarty city technologies and solutions to the SWITCH (Singapore Week of Innovation and Technology) x Singapore Fintech Festival, through its Market Activation Program. We arranged business matching meetings for the delegation with institutional partners, distributors, government agencies and end-users during the show.
Sustainable Energy Funding and Projects in South East Asia
Orissa International delivered a two-part market research report on renewable energy for a Singapore-based business association. The first part analyzed the renewables funding landscape in Indonesia, Thailand, Vietnam, Philippines, Myanmar to identify potential partners for organizing seminars and training sessions for energy policy makers. The report listed more than 30 local and foreign agencies active involved in funding solar energy, wind energy, wave and tidal energy, biomass energy and energy efficiency projects. The second part looked at key ongoing and planned renewable energy projects in Vietnam and the Philippines, with the objective of helping the client introduce Singaporean companies to potential project opportunities. Nearly 100 projects were profiled through a market scan conducted by our in-country teams. The report also outlined market entry opportunities and challenges for Singapore businesses, and suggested next steps that the client can take to help these businesses expand into the two target markets.
Market Potential for Interactive Displays in Vietnam
A Singapore-based manufacturer of interactive displays and wireless presentation systems was seeking to explore opportunities in the Vietnam market. Based on a combination of desktop research and interviews with potential distributors, Orissa International delivered a market research report on the education sector in Vietnam and the usage of digital technology in school, university and language training classrooms. We also conducted a competitive analysis of the market and identified popular brands. The study was followed by a market visit where Orissa International set up meetings for the client with potential partners.
Delaware Trade Mission to Thailand and Vietnam
Orissa International arranged a multi-country trade mission to Thailand and Vietnam for a delegation of companies from the US state of Delaware. The delegation included providers of ICT products and services for analytics and healthcare, consultants for industrial hygiene management, providers of medical therapy devices and a chromatography column manufacturer. Orissa International arranged one-to-one business matching meetings for participants in the delegation with potential distributors, end-users and partners in Thailand and Vietnam.
Victorian Companies at the Big Data World Conference in Singapore
Orissa International was engaged by Global Victoria, the export promotion agency of the state of Victoria, Australia to set up business matching meetings for a Victorian delegation of 16 companies visiting the Big Data World Conference in Singapore. Orissa International developed a list of potential partners and customers for each of the Victorian companies and reached out to more than 300 companies to determine their interest in meeting with the delegation. In addition, we partnered with the SG Tech Association to connect their members exhibiting at the SG Tech pavilion with the Victorian companies. The Victorian companies were able to meet with government agencies as well as local and foreign ICT companies during the conference.
Healthcare Sector in South East Asia
Orissa International produced a summary report on the healthcare sector in Indonesia, Malaysia, Philippines, Thailand and Vietnam for a major consulting firm. The report covered key demographic and healthcare expenditure statistics along with the structure of the public and private healthcare systems and industry clusters. It also highlighted important recent developments and sector drivers and outlined the regulatory framework for medical devices and pharmaceuticals in the five countries.
Market Study on the Defense Sector in 10 Asian Countries
Orissa International conducted an in-depth market study on the defense sector in 10 countries across Asia - Brunei, Indonesia, India, Japan, Malaysia, Philippines, Singapore, South Korea, Thailand and Vietnam - for an Australian state government export promotion agency. The objective was to identify countries which present the best prospects for defense companies from the Australian state and highlight sub-sectors they should focus on. The report covered security threats faced by the countries, defense doctrines, modernization plans for the armed forces, along with current and expected defense expenditure, local industry and import patterns. We also looked at responsible government agencies and legislation, trends in cybersecurity threats to the digital economy and critical information infrastructure, and any national strategy or initiatives in place to address these threats. Finally, we outlined the defense procurement process and its perceived transparency, and summarized opportunities, challenges and market entry pathways for foreign companies.