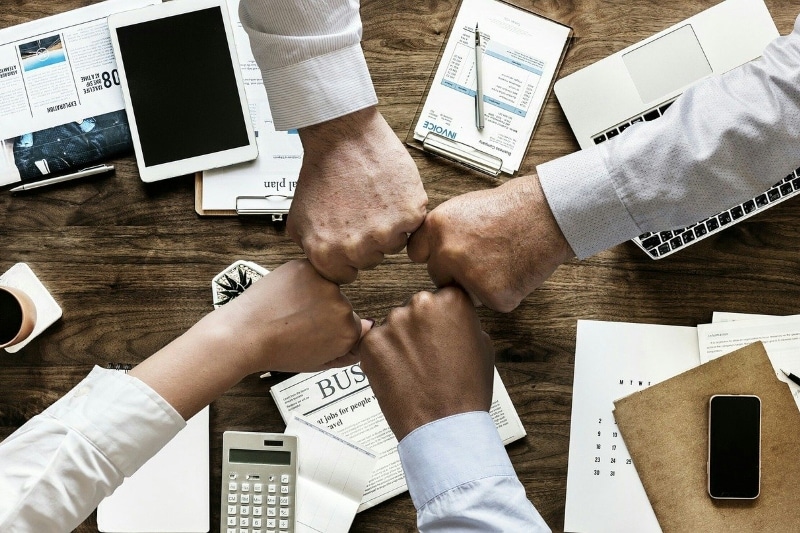 Project References
We 
have delivered tailored market research and business matching solutions to thousands of companies over the past 20+ years to help them understand and enter the Southeast Asian market
Examples of  Market Entry Projects We Have Undertaken
Webinar on Effective Marketing Strategies in South East Asia
Orissa International presented at a webinar organized by Singapore's apex business chamber, who focussed on effective marketing strategies in South East Asia in the wake of the Covid-19 pandemic. The presentation shared actual case studies and examples of projects that were undertaken by our in-country trade specialists in the six key markets in South East Asia – Indonesia, Malaysia, the Philippines, Singapore, Thailand, and Vietnam – that highlighted ways to effectively further the exporter's sales and distribution channels, as well as various go-to-market strategies available to companies exporting to a new market for the first time. The webinar was attended by both the chamber's members and non-member companies in Singapore.
Preparing Your Business for the New Normal – Webinar for a Furniture Association
Orissa International presented at a webinar organized by Singapore's premiere furniture industry association, focusing on South East Asia. Our country manager in the Philippines gave highlights on how the Philippines is coping with the disruption due to Covid-19, and the potential opportunities that will arise for the furniture industry post-pandemic.
Webinar on the Opportunities in the FinTech Sector in Singapore
Orissa International presented at a webinar on market opportunities in Singapore's lucrative financial technology industry for technology companies in Northern Ireland. Co-organized by the country's trade promotion board, the webinar was attended by various players in Northern Ireland's technology sector and provided insights on what makes Singapore a leading financial hub, a forerunner in innovation and technopreneurship, and what the country can offer to Northern Ireland's technology exporters in terms of government incentives and other available platforms run by private networks to support investing tech companies.
Market Study on the ASEAN Defense & Security Sector
Orissa International delivered a market study on the ASEAN defense and security sector to the High Commission of Canada in Malaysia. The report provided an overview of each market's defense forces, defense expenditure, modernization and procurement plans, as well as current issues and threats involving the defense and security sectors. Furthermore, the report provided analysis on market opportunities and potential market entry pathways for Canadian defense and security companies looking to explore the ASEAN region.
Market Research in Vietnam for an Animal Nutrition Product Manufacturer
Orissa International conducted a market study for a US-based provider of nutritional products derived from choline chloride, microencapsulation, and chelation technologies. The research covered consumption and production trends, the geographical distribution of producers, and a snapshot of the supply chain and industry structure for the swine, dairy, poultry, and aquaculture sectors in Vietnam. We also provided a snapshot of key international providers of animal nutrition products that have a presence in Vietnam.
Austrian Pharmaceutical Company Introduced to Drug Manufacturers, Importers and Distributors in Vietnam
Orissa International supported an Austrian pharmaceutical company that manufactures a patented dietary food supplement for idiopathic and varicocele-induced male infertility. We helped to connect the company with potential distributors and pharmaceutical manufacturers in Vietnam, which had medical sales representatives in the field of Urology, Gynecology, and IVF. Orissa International identified 16 potential matches, which included manufacturers, importers, and distributors of pharmaceutical products, and proceeded to contact nine of the companies approved by our client. Four of these had good discussions with our client via videoconference, and two more were also introduced via email. A number of the companies demonstrated strong interest in collaborating further with our client.
Engineering Software Developer Connects with Distributors and Resellers in Thailand
Orissa International was approached by a company based in the Czech Republic that specializes in developing structural engineering software for static analysis, dimensioning, and geotechnical engineering. The company was interested in finding not only local distributors, dealers, and resellers of their software, but also companies who could also act as marketing partners to promote the product in Thailand. We undertook a project to identify suitable potential partners, and connected our client with local companies that have experience in selling software to large structural design industries, government agencies, engineering design companies, universities, and structural and geotechnical engineering, training and consultancy firms.
Virginia-based Forestry Products Group Finds Thai Wood Buyers
Orissa International undertook a project to find potential importers of hardwood and softwood lumber in Thailand for a Southwest Virginia-based group of companies engaged in forestry processing (from felling of timber to milling) and the manufacture of all grades of lumber including furniture-grade, hardwood flooring, kiln-dried lumber, veneer logs, and pallet stock. Our team in Thailand identified and contacted local companies that deal with furniture manufacturing, logs, veneer, flooring distribution, and timber trading. Three companies were connected with the client via virtual business meetings, and one company expressed interest to purchase yellow poplar species.
Finnish Company in the Circular Economy Meets with Indonesian Concrete Manufacturers
Our client is a Finnish leader which specializes in the manufacture of sustainable concrete products from recycling industrial waste such as fly ash, ground granulated blast furnace slag (GGBFS) and red mud. The client was seeking partnerships with precast manufacturing companies in Indonesia to license its technology in the local market. Over a 12-day period from July-September 2020, our Indonesia team arranged 16 meetings through videoconference calls, including one with an engineering consultancy firm specializing in toll roads, as well as several with manufacturers of pre-cast concrete products such as paving blocks, ready-mix concrete, concrete pipes, panels, roof tiles, and a combination of structural and non-structural concrete products. The engagements enabled our client to assess each company's current formula in producing concrete, as well as the level of interest in using GGBS in the production, concrete specifications and requirements, as well as supply chain issues and raw materials pricing. As a result, our client was able to study the local market and also formulate a cost-efficient solution for its prospective partners.
US Biotech Company Seeks Clinical Trial Venture Partners in South East Asia
Orissa International assisted a US Pennsylvania-based biotech company in finding potential partners to support the clinical trial of its broad antiviral medication to treat infections such as dengue and COVID-19. The medication has already been awarded two patents by the US government, and works by repurposing a widely available drug – mycophenolate mofetil (MMF) – and administering it at lower dose than currently indicated. Our in-house consultants targeted potential partners and connected the client to several organizations, including government institutions, universities, pharmaceutical companies and other related research institutions. In Singapore, our team connected the client with the country's largest cluster of healthcare institutions which supports commercial partners in the early phase of clinical research. In Malaysia, our team also facilitated communications for COVID-19 clinical trials with a government-funded medical institution, as well as with the Malaysian government's agency that conducts and supports clinical research in the country. Also, our Vietnam team also connected the client with a state-owned enterprise engaged in researching, manufacturing and trading of vaccines and biological products.
Japanese Green Tea Supplier Expands to the Philippines and Thailand
Orissa International's client, a Japanese manufacturer of food & beverage products with a focus on traditional Japanese ingredients and raw materials such as roasted rice tea, barley tea, oolong tea, Japanese confectioneries, grains and functional foods, sought our assistance to expand its market presence in South East Asia, particularly in the Philippines and Thailand, where it is currently partnered with a local company selling Japanese F&B products. The client hopes to emulate its success in these two countries by making its brand available to the mass market there. In the Philippines, our team introduced the client via videoconference to four prospective distribution partners who had expressed an interest in knowing more about the client's product offerings and objectives in the country. Two were distributors of premium and organic teas which sell to the HORECA industries and supermarkets, while the other two were high-end shopping chains, known for their wide range of imported consumer goods brands. One of the shopping chains was also open to doing contracting to produce its own private label green tea brands with manufacturers such as the client. Also, in Thailand, our team matched the client with two distributors who were keen to explore potential partnerships with our client by marketing the brand to its retail partners, including hypermarket chains where the brand was not yet available.
French Developer of Dry Eye Treatment Devices Matched with Medical Equipment Distributors in Thailand
Orissa International helped a leading French provider of medical equipment for hair removal and dry eye treatment to find distributors in Thailand. Our client is already established in many countries through its worldwide network of sales partners in Austria, Russia, Turkey, Australia, Morocco, Italy, Germany, Finland, China, and other countries. It was seeking to market its product line for dry eye treatment devices to professionals in the ophthalmology field in Thailand. Our local team identified 32 distributors which supply medical equipment to clinics, such as LASIK centers, hospitals, and medical professionals such as optometrists and ophthalmologists. From the meetings arranged with eight potential distributors via videoconference, the client is now considering to enter into an official partnership with three of these companies.