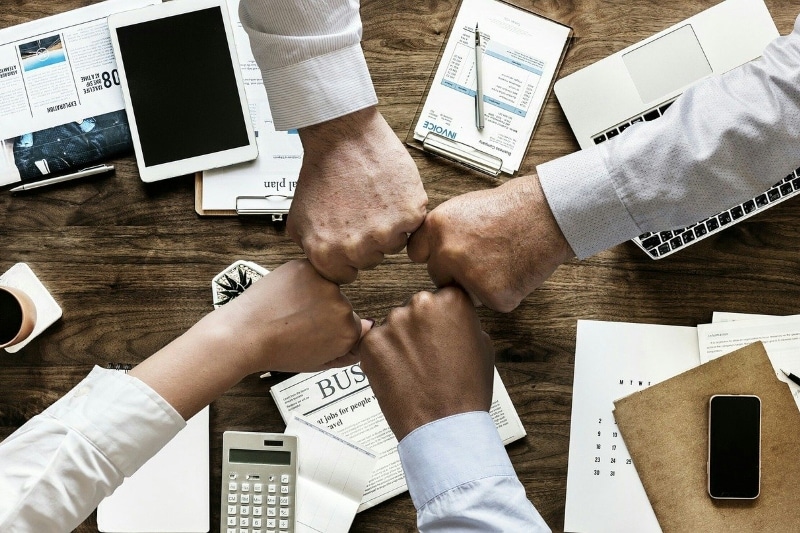 Project References
We 
have delivered tailored market research and business matching solutions to thousands of companies over the past 20+ years to help them understand and enter the Southeast Asian market
Examples of  Market Entry Projects We Have Undertaken
Opportunities in the FinTech Sector in Indonesia
Orissa International conducted a two-stage study on the FinTech sector in Indonesia for a European trade promotion agency. The first stage report provided an overview of key segments, such as payments and peer-to-peer (P2P) lending, including key drivers, trends and developments and also described the local regulatory environment and licensing requirements, and highlighted the opportunities in the market. In the second stage of the project, we mapped the opportunities in the market to the capabilities and core competencies of selected FinTech companies in that country. Starting from a list from more than 200 Swiss fintech firms, we selected and profiled 12 firms which would have good potential for their products in Indonesia. The initial stages of filtering involved criteria such as the life-stage and maturity of the firm, funds raised, current market presence and customer base, and finally the match between their capabilities and relevant market gaps in Indonesia.
Pennsylvania-based Manufacturer of Industrial Steel Parts Connects with Malaysian Firms
Orissa International assisted a US-based manufacturer of industrial steel parts in identifying and connecting with distributors of steel valve, fittings and pipes, as well as Engineering, Procurement and Construction/ Engineering, Procurement and Construction Management (EPC/EPCM) contractors for critical industries in Malaysia that require custom steel parts. We identified and prequalified a total of 26 potential targets for the client. Throughout the duration of the project, the client and the target companies that were keen to learn more about the product offerings were connected via email introduction for further discussion.
Report on the Naval Defense Sector in Singapore
An independent and privately-owned naval architecture and marine engineering firm in the United States was keen to explore opportunities in Singapore. The client has been serving government, commercial, and recreational markets worldwide since 1929 and wanted to understand the market dynamics and identify major players in Singapore in the naval defense sector. As part of the study, we profiled relevant government agencies; shipyards engaged in naval shipbuilding and conversions; and also local/foreign naval architecture and ship design firms who are operating in the market or have worked on past projects for the Singapore Navy. The report also described the current fleet structure of the Singapore Navy and outlined priority areas, modernization plans and upcoming projects.
Market Study on On-site Wastewater Treatment in Thailand and Vietnam
Orissa International conducted a market study for a US-based company which designs, manufactures and installs scalable wastewater treatment and handling systems. Our analysts provided an overview of wastewater treatment capacity, practices, systems and regulations in Thailand and Vietnam. We focused on potential applications of the client's on-site treatment products in the residential, commercial and industrial segments and also in tourist resorts. In addition, the report provided a snapshot of the competitive landscape in the target market.
British Agriculture Company Speaks to Buyers in Malaysia and Thailand
The company based in Northern Ireland has 40 years of experience in producing and supplying high quality horticultural peat and mushroom casings to commercial farmers. The company was looking to connect with distributors of fertilizers, seeds, and agricultural products, as well as growers of mushrooms, fruits and vegetables in Thailand and Malaysia. Orissa International identified a total of 37 potential customers and distribution partners in the two countries. Three companies in Thailand and two in Malaysia expressed interest in connecting with the client. This included the largest grower of button mushrooms in Malaysia and a leading agricultural supplies company in Thailand. We were also able to relay key information to the client about the local market, particularly on the types of mushroom grown commonly in the countries, and cheaper, easily available alternatives to peat moss used by local farmers. This information helped the client to realign its route-to-market strategy to focus on the customer segments with the highest potential.
Report on Recruitment in the Energy Sector in Malaysia and the Philippines
Orissa International produced research reports for the Malaysian and Philippine markets for a Singapore-based boutique executive search firm focusing on the commodities and energy sectors. The firm places executives in senior leadership roles across different business functions, such as commercial and support departments. The study provided an overview of the energy sector including oil and gas (onshore, offshore, refinery, terminals and storage), renewables and utilities and covered recruitment practices in the energy sector for middle to senior level executives. We interviewed HR (human resource) executives in energy firms to understand how companies work with headhunting firms. The competitive landscape comprised of large general recruitment firms and specialized energy sector recruitment service providers were analyzed. We also obtained information on relevant business license requirements and procedures and provided recommendations on market entry pathways.
US-based Manufacturer of Mining Accessories Explores Indonesia
A non-profit association in Pennsylvania, USA that manufactures a wide range of export-grade accessories and equipment used for the mining, solar, power utilities, shipbuilding, custom sewing, and assembly sectors contacted Orissa International for assistance in determining potential buyers and partners in Indonesia. We identified Indonesian companies involved in underground mining and tunneling activities, as well as potential buyers of the client's product offerings that include blasting wire hooks, cable clips, brattice hangers, cable pullers, cable rings and saddles. We provided the client a list of 29 potential targets, including Indonesian distributors that have an established clientele in the mining industry, in addition to potential end-users of the client's products.
Market Research on the Forestry Sector in the Philippines
Orissa International delivered a 150-page report on wood in the Philippines, with a focus on softwood, to a Canadian provincial government export promotion agency. The report was prepared through a combination of secondary and primary research in the form of in-depth interviews with wood importers/distributors, building contractors and architects. The report identified the reason for a spike in Canadian softwood imports to the Philippines. It also analyzed domestic timber production, imports and exports of wood products and the domestic wood processing industry and covered the usage of wood in general, and softwood specifically, in the construction and furniture manufacturing sectors in the country. In addition, the report provided information on the tariff and non-tariff barriers to the imports of softwood from Canada and the costs of getting wood to the end-user, including in-country logistics. Finally, the study recommended actions in terms of collaborations with leading local manufacturers, distributors and retailers, to address misconceptions regarding the durability of wood in the climate conditions and extreme weather events of the country and highlighted areas where the province could support the local development of wood treatment technologies.
Assessment of the Impact of Covid-19 on Forest Product Buyers in Malaysia and Vietnam
Orissa International assisted a US government trade agency that promotes and markets forest products from the state of Virginia in getting information on the impact of the COVID-19 pandemic on the buying capabilities of forest products importers and distributors in Malaysia and Vietnam. To come up with an assessment, Orissa International contacted importers and distributors of US forest products in both markets to gather their feedback on import and supply issues. Through this project, we provided on-the-ground insights to the client regarding the impact of the pandemic on the local business operations of forestry product suppliers, thereby supporting Virginia wood exporters in planning their sales and marketing strategy in the two markets.
US-based Provider of Fabric Technology Explores Indonesia
Orissa International assisted a US-based manufacturer of technical textiles that wanted to expand its market to Indonesia. Our team identified 20 Indonesian companies that are engaged in textile, thread and flexible intermediate bulk container (FIBC) manufacturing. We then contacted the 10 companies shortlisted by the client to determine their interest and were able to identify three companies that were keen to connect with our client.
Singapore-based Manufacturing Company Embarks on an Immersion Program in Vietnam
A Singapore-based manufacturer of industrial dispensing-related machines and UV equipment had challenges entering the Vietnam market to find distributors for two years. They were interested to find out their mode of entry into the market and learn about the market's needs through discussions with end customers. Through the Market Immersion Program, Orissa International prepared a research study to help the client understand the competitive landscape and opportunities in the market. On behalf of our client, we hired a local professional in Vietnam with the right technical background to support the client's business development activities in Vietnam. Our Vietnam office undertook an initial round of business matching to accelerate our client's market entry. As a result of their participation, the client contacted more than 690 companies within 12 months, generated over 50 requests for quotes and was able to engage a major distributor for a business opportunity.
Report on the Circular Economy in Malaysia
Orissa International delivered a report in the form of a PowerPoint presentation to a European trade promotion agency on two selected circular economy subsectors in Malaysia - Waste-to-energy and Plastics recycling. The study provided a market overview of the two fields, including key drivers, trends and developments, along with an analysis of the competitive landscape. Stakeholders including public and private sector players were identified, and ongoing and planned projects were profiled. It went on to map opportunities in the market to companies from the European country and recommended market entry pathways.