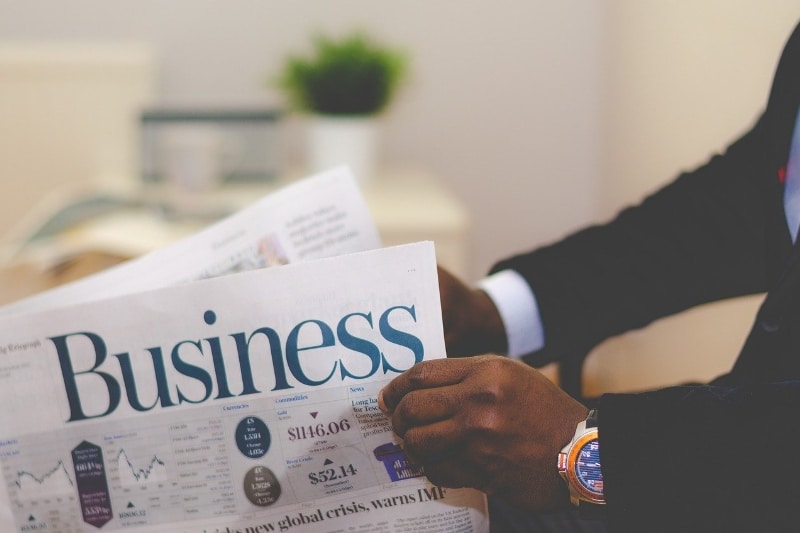 Business News
Business news to help you keep track of the latest developments and identify new opportunities across key sectors in Southeast Asia
Monthly Business News to Help You Understand the Market
Philippine Conglomerate Partners with Israeli Group, Targets Increased Revenues in Dairy Business
Philippine Conglomerate Metro Pacific Agro Ventures (MPAV) recently announced that it is targeting PHP 1 billion (USD 18.2 million) in revenues over the next four years, ...
Vietnam's Offshore Wind Industry Draws the Attention of European Investors
Afry, a Swedish-Finnish supplier of engineering, design, and advisory services, has just closed a deal with Vietnam' LIG-Huong Hoa 1 Joint Stock Company to become the owner's ...
First Phase of Thailand's IMH Medical Hub to be Completed by 2025
The Bangkok Post recently reported that Thailand's Intermedical Care and Lab Hospital Plc (IMH) is collaborating with the Pornnarit Group to establish the IMH Medical Hub. ...
PT Meratus Line Collaborates to Create Indonesia's First Maritime Logistics Super App
In February 2023, Indonesia's maritime and logistics operator, PT Meratus Line, announced a partnership with Google Cloud and PT Metrodata Electronics Tbk to enhance its ...
Scientex Group, SABIC Create Flexible Food Packaging with Ocean-Bound Recycled Plastic
Scientex Group, a Malaysian flexible packaging firm, has collaborated with SABIC, a Saudi chemical manufacturing company, to create the world's first flexible food packaging ...
CSA to Launch Cybersecurity Health Plan Scheme for SMEs with Funding Support
The Cyber Security Agency of Singapore (CSA) will launch a scheme in May 2023 to develop cybersecurity health plans with funding support for small-medium enterprises (SMEs). ...
The Philippines Keen on the Resumption of Talks for FTA with EU
The Department of Trade and Industry (DTI) has renewed its call for the resumption of talks for a free trade agreement (FTA) with the European Union (EU). In a meeting with ...
Vietnam Emerges as a Regional Hub for Startups
A recent report from KPMG International Ltd and HSBC Holdings Plc has disclosed that the number of startups in Vietnam almost doubled between the start of the Covid-19 ...
Thailand's CP Foods to Install Solar Energy Panels at 180 Facilities by 2023
Thai agro-industrial and food conglomerate CP Foods recently announced plans to increase the installation of solar panels at 180 animal farms, feed mills, and processing ...
South Australia's USD 12.5 Million Project of Green Hydrogen Supply to Indonesia
The South Australian Government is leading the way in the hydrogen trading market with a new USD 12.5 million initiative to generate low-cost green hydrogen from renewable ...
German President Recognizes Malaysia as Exemplary Destination for Business Diversification
During German President Frank-Walter Steinmeier's three-day official visit to Malaysia in February 2023, he praised Malaysia as a prime destination to diversify businesses, ...
Singapore in Talks for Digital Trade Agreement with European Free Trade Association
Singapore and the European Free Trade Association (EFTA) have launched negotiations on an EFTA-Singapore Digital Economy Agreement (DEA). EFTA and Singapore share strong ...
Watsons Opens Its 1000th Store in the Philippines
With the opening of its 1,000th store in the Philippines, Watsons has reached a significant milestone and now operates 8,000 locations throughout 15 markets in Asia and ...
Growatt to Open New Manufacturing Facilities in Vietnam to Serve the US Market
In February 2023, Growatt announced the opening of the first phase of its production facility in the northern coastal city of Hai Phong, where it will manufacture solar ...
MEA Collaborates with Hitachi Energy to Upgrade Bangkok's Power Network
Hitachi Energy has announced the successful installation and commissioning of its RTU560 solution for Metropolitan Electricity Authority (MEA) in Thailand as part of its ...
Astra Daihatsu Starts Constructing USD 190 Million Car Assembly Plant in Indonesia
Astra Daihatsu Motor, a joint venture between Japan's Daihatsu and Indonesian conglomerate Astra International, has begun constructing a new automobile assembly plant in ...
Malaysia Procures South Korea's Fighter Jets in a USD 920 Million Deal
Malaysia's Defense Ministry will purchase 18 fighter jets from Korea Aerospace Industries Co (KAI), South Korea's sole aircraft manufacturer, for 1.2 trillion won (USD 920 ...
Aleph Farms Increases Production Capabilities with ESCO Aster Partnership
Aleph Farms, the first company to grow cultivated steaks directly from non-modified cow cells, has signed a Memorandum of Understanding (MOU) with ESCO Aster, a ...