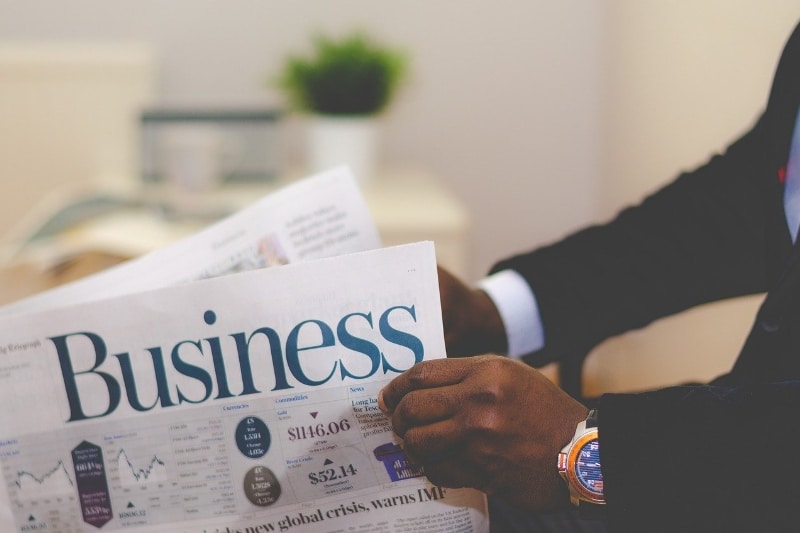 Business News
Business news to help you keep track of the latest developments and identify new opportunities across key sectors in Southeast Asia
Monthly Business News to Help You Understand the Market
Singhealth to Test Trial Facial Recognition System for Hospital Visitors
SingHealth has announced the testing of a facial recognition system for visitors to Outram Community Hospital (OCH) and SingHealth Tower, both located in the Singapore ...
MSD Launches New Manufacturing Facilities in Singapore for Innovative Medicines and Vaccines
American Pharmaceutical Company Merck & Co. (MSD) recently announced the opening of a new secondary packaging facility in Singapore. The facility is expected to support ...
Vopak Singapore to Expand Ammonia Infrastructure for Low-Carbon Power and Bunker Fuel
Vopak Singapore, a joint venture between renewable energy company Royal Vopak and the Port of Singapore Authority Corporation, announced in late October 2022 that it is ...
Singapore Sets Up Ransomware Task Force to Combat Rising Threats to Businesses
During the Singapore International Cyber Week, held in October 2022, the Singapore Government announced that it has set up an inter-agency counter-ransomware task force to ...
Singapore's Retail Industry Transformation Map Updated to Focus on Local Brands, Innovation and Talent
In October 2022, Singapore launched the updated industry transformation map (ITM) for the retail sector, one of 23 sectorial ITMs to be refreshed. The refreshed roadmap is ...
Retail Giants to Expand Presence in Vietnam
Large retailers are expanding their presence in Vietnam, which is expected to rank among the top 10 consumer markets in the world this decade.  The Japanese clothing ...
Hira Industries to Open New Manufacturing Plant in Vietnam
Hira Industries, a Dubai-based company specializing in manufacturing products for the construction industry, has just announced plans to launch a new manufacturing plant in ...
Ho Chi Minh City to Launch Key Traffic Works
According to the local Department of Transport, Ho Chi Minh City is speeding up preparations to begin construction of important traffic works at gateways, possibly launching ...
Vietnam's Banks and Financial Institutions in Need of Enhancing Cyber Defense
Vietnamese experts recently gathered to exchange knowledge in cyber security for the banking and financial sector during DF Cyber Defense 2022. The event was co-organized by ...
Hybrid Glaucoma Class Launched by Hanoi Eye Hospital and Novartis
The Glaucoma Hybrid Patient Class, a hybrid patient education model combining in-person and online platforms, was introduced on October 2022 by the Hanoi Eye Hospital and ...
Finland to Support Vietnam with Climate Change Technologies and Strategies
On October 2022, Tran Hong Ha, Vietnam's Minister of Natural Resources and Environment, had a meeting with Antti Kurvinen, Finland's Minister of Agriculture and Forestry, to ...
Vietnam to Open Bilateral Power Purchase Agreements for Renewable Energy
Since 2020, the Vietnamese government has been working on a plan to permit bilateral power purchase agreements (PPAs). A pilot scheme for renewable energy is expected to ...
Vietnam and Singapore to Cooperate on Green Economy, Sustainable Infrastructure, Digitalization and Cybersecurity
During a five-day state visit to Vietnam, Singaporean President Halimah Yacob reaffirmed  the "longstanding friendship and excellent relations" between Singapore and Vietnam. ...
Vietnam Calls for Private Investments to Upgrade Six Airports
Vietnam's Ministry of Transport (MoT) has called for investments to renovate six commercial airports in the country, stating that Public-Private Partnerships (PPPs) would be ...
Manila Water to Build 12 More Sewage Treatment Plants
Manila Water, one of the two major water concessionaires that provide water supply, wastewater, and sanitation services and is covering the East Zone of Metro Manila, will be ...
Norwegian Company Expand to the Philippines´ Renewable Energy Sector
Scatec ASA, a leading renewable energy producer based in Norway, recently announced that it will be injecting billions of dollars of investments with a plan to build five ...
Filipino Integrated Property Developer Opens Its 8th Mall in Cavite
As the Philippine economy continues to recover from the COVID-19 pandemic, Filipino integrated property developer SM Prime Holdings is expanding its mall footprint, with the ...
The Philippines to Complete of USD 17.4 Billion Airport Projects by 2023
The Department of Transportation (DOTr) is targeting to complete PHP trillion (USD 17.4 billion) worth of construction and rehabilitation projects involving regional airports ...