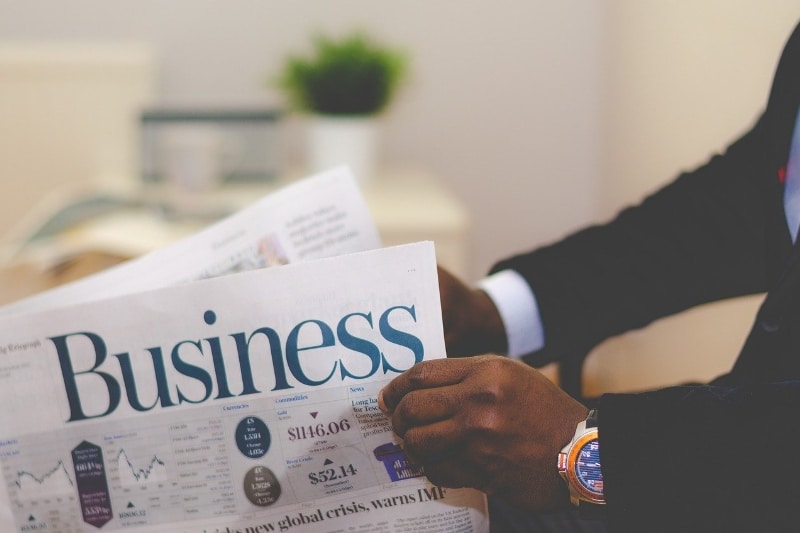 Business News
Business news to help you keep track of the latest developments and identify new opportunities across key sectors in Southeast Asia
Monthly Business News to Help You Understand the Market
Bangkok's First Hospital for Elderly to Open by Late 2019
The first city-run hospital for the elderly is scheduled to open by late 2019 in Bangkok in Bang Khunthian district, aiming at treating the increasing number of old people in ...
AirAsia's Logistics Platform and Triple I Logistics Sign Mou for Thailand JV
In July 2019, Teleport, the digital cargo and logistics platform of AirAsia, and Triple i Logistics, a logistics integrator with 27 years of experience in the international ...
AI Helps Facebook to Map Nearly 500,000 Km of Thai Roads
In July 2019 it was revealed that Facebook mapped 300,000 miles (487,000 km) of previously unmapped roads in Thailand by using artificial intelligence (AI), making the ...
Singapore's Home Affairs Ministry Setting up New Science and Technology Agency
The Ministry of Home Affairs (MHA) in Singapore introduced the Home Team Science and Technology Agency Bill for first reading in Parliament on 8 July, 2019. MHA plans to ...
Singapore-Headquartered Retail Analytics Firm Raises USD 100 Million
Singapore-headquartered Trax, a provider of computer vision and analytics solutions for retail, announced the successful closure of a USD 100 million Series D investment ...
Singapore-Based AgTech Startup to Set up Commercial Insect Protein Facility
Singapore-based agriculture technology startup, Nutrition Technologies, raised a series A funding round in July 2019. The round was led by venture capital (VC) ...
Singapore to Invest SGD 400 Million for Upgrading Drains Over Next 2 Years
Singapore's Minister for the Environment and Water Resources, Mr Masagos Zulkifli, announced on 17 July, 2019, that the Singapore government will spend  SGD 400 million (USD ...
Sandbox Express Launched in Singapore for Lower Risk Fintech Activities
On 7 August 2019, the Monetary Authority of Singapore (MAS) launched Sandbox Express to provide financial technology firms with a faster option to test innovative financial ...
Project Proposed to Supply 20% of Singapore's Energy Needs from Solar Farm in Australia
Sun Cable, a company based out of Singapore and Australia, is proposing to produce approximately a fifth of Singapore's electricity through solar power, sourced from the ...
PPG Industries setting up Aerospace Coatings Application Support Center in Singapore
PPG Industries, a Pittsburg-based manufacturer of paints, coatings, and specialty materials, announced a USD 15 million investment in a new 38,750 square foot (3,600 square ...
Pilot Program in Singapore to Help Technology Companies Bring in Skilled Professionals
On 30 July, 2019, the Economic Development Board (EDB) of Singapore and Enterprise Singapore announced plans to pilot Tech@SG, a targeted program to help technology companies ...
Contract Awarded for Construction of Influent Pumping Stations at Tuas Water Reclamation Plant
PUB, Singapore's National Water Agency, has appointed Koh Brothers Building & Civil Engineering Contractor (Pte) Ltd and China Harbour (Singapore) Engineering Company ...
365,000 Singapore Residents to Benefit from Higher Healthcare Subsidies
The Ministry of Health (MOH) in Singapore has reviewed the income criteria for means-tested healthcare subsidy and assistance schemes. More than 365,000 Singapore Residents ...
PLDT Subsidiary Signs Lease Agreements with Three Common Tower Providers
Smart is the latest addition to telecommunication companies partnering with common tower providers in an effort to ramp up network connectivity nationwide. The company has ...
Philippines Navy to Order Patrol Vessels from Austal
The Department of National Defense (DND) will source six new Offshore Patrol Vessels (OPVs) of the Philippine Navy from Austal Philippines, a Filipino-Australian ship ...
Megaworld to Spend PHP 10 Billion to Build 8 Malls Outside Metro Manila
Leading real estate developer, Megaworld is planning to open eight new Megaworld Lifestyle Malls outside of Metro Manila, in key regional centers across the country in the ...
Manila Water Unit Opens New Hybrid Treatment Facility
Manila Water Philippine Ventures unit, Bulacan Aqua Estates, recently inaugurated an innovative treatment facility that will deliver as much as one million liters of clean, ...
Groundworks to Begin Soon for USD 3.5 Billion Subway in Manila's Top CBD
The Makati City government has recently signed a joint venture (JV) agreement with local contractor Philippine Infradev Holdings Inc. (Infradev) for the construction and ...