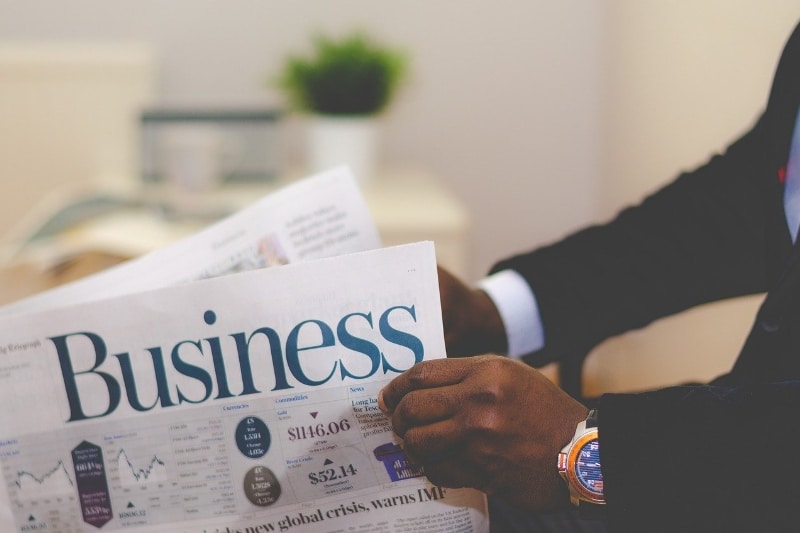 Business News
Business news to help you keep track of the latest developments and identify new opportunities across key sectors in Southeast Asia
Monthly Business News to Help You Understand the Market
Singapore's National University Health System Incorporates TIBCO's Analytics Solutions into Its AI
Singapore's National University Health System (NUHS), a Singapore group of healthcare institutions, announced that it had integrated four solutions from California-based ...
PUB Receives SGD 51 million in Funding for Water Research as part of the Research, Innovation and Enterprise (RIE) 2025 Plan
The Public Utilities Board (PUB), Singapore's national water agency, has received SGD 51 million (USD 37.8 million) in funding from the National Research Foundation (NRF) for ...
Singapore to Trial the Import of Renewable Hydropower Energy from Laos
An agreement between Keppel Electric and Electricite Du Laos (EDL), Laos' state electricity generation, transmission and distribution company, will allow Singapore to begin ...
Singapore Loses Top Spot Among Asia-Pacific Countries on Global Innovation Index but Maintains Position Globally
Singapore has lost the top spot among Asia-Pacific Countries in the Global Innovation Index (GII) 2021 to South Korea after topping the list for seven consecutive years, ...
New Licensing Requirements for Cyber-Security Service Providers in Singapore
The Cyber Security Agency of Singapore (CSA) has announced that Cyber-Security service providers will have to be licensed by early 2022 to continue operations. As these ...
World's First Commercially Cultured Meat Being Produced in Singapore
In July, a commercial factory that produces chicken products through cell culture, which is the growing of animal cells in a bioreactor instead of slaughtering live animals, ...
SM's Alfamart Sees Network of 1,200 Stores by Year-end
Alfamart Philippines, the SM Group's minimart chain, announced that the company is on track to expand its retail footprint to over 1,200 stores this year with the opening of ...
Aesir Technologies Announces Partnership With the Eramen Minerals, Inc
US-based AEsir Technologies has announced a partnership with Eramen Minerals located in Manilla, Philippines to construct a 1.5 GWh Nickel Zinc (NiZn) battery manufacturing ...
San Miguel Breaks Ground on Pasig River Expressway
It's all systems go for the much-anticipated Pasig River Expressway (PAREX), touted to be the country's first green, hybrid expressway, as proponent San Miguel Corporation ...
PLDT Enterprise, Smart and Nokia Team Up for Next Generation IoT
PLDT Inc., through PLDT Enterprise and its wireless arm Smart Communications. Inc., is in an advanced stage of discussion with long-time partner Nokia to provide ...
Doctor Anywhere and Equicom Group Form Joint Venture to Launch a Tech-Enabled Healthcare Ecosystem in the Philippines
On September 28, 2021, regional telehealth platform Doctor Anywhere and Philippine conglomerate Equicom Group, announced a joint venture (JV) to launch a telemedicine ...
Philippines Begins Hydrochlorofluorocarbons Phase out; In talks with Japan for Assistance
The Department of Environment and Natural Resources (DENR) announced that it will now begin the second stage of the Hydrochlorofluorocarbons Phase-out Management Plan (HPMP), ...
Philippines' Energy Department Awards 928 Renewable Energy Projects
Following the suspension of granting new contracts for greenfield coal power projects in the country, the Department of Energy (DoE) has recently okayed 928 more renewable ...
Senate Approves Bill to Amend the Philippines' Foreign Investment Law
In mid-September 2021, the Philippine Senate unanimously approved Senate Bill 1156, a new bill that will amend the country's foreign investment law, the Foreign Investments ...
Philippine Government Inaugurates New Army Aviation Hangar
The Philippine government inaugurated the new PHP 63.1 million (USD 1.25 million) hangar facility at the Philippine Army's Aviation Regiment in Fort Ramon Magsaysay in ...
PHP 24 Million Shrimp Hatchery Launched in Mindoro
The Department of Agriculture (DA) led the inauguration of the Philippines' first Department of Agriculture-Bureau of Fisheries and Aquatic Resources (DA-BFAR) Shrimp ...
Boxed and AEON Announce the Launch of myAEON2go Software and Services Technology in Malaysia
Boxed, an e-commerce grocery provider based in New York has inked a partnership with AEON Co, one of the largest hypermarket retailers in Asia to launch an end-to-end ...
Lam Research Opens Largest Manufacturing Facility in Penang
Lam Research Corporation, an American global supplier of innovative wafer fabrication equipment and services to the semiconductor industry, has launched its new facility in ...