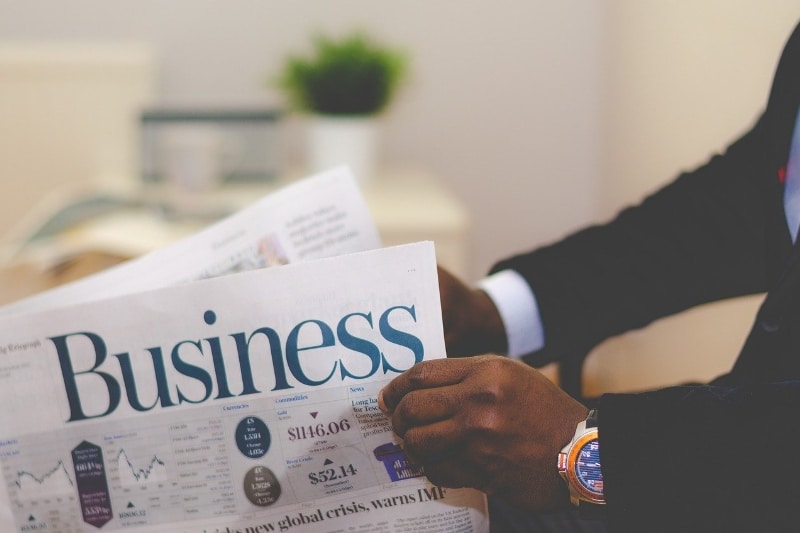 Business News
Business news to help you keep track of the latest developments and identify new opportunities across key sectors in Southeast Asia
Monthly Business News to Help You Understand the Market
Singapore-based Kelley Aerospace to Launch World's 1st Supersonic Unmanned Combat Air Vehicle
Singapore-based aerospace company Kelley Aerospace has officially launched its supersonic unmanned combat air vehicle (UCAV) concept and has reportedly secured over 100 ...
Malaysia Aviation Group Presents Sustainability Blueprint, Aims Zero Carbon Emissions by 2050
Malaysia Aviation Group (MAG), the country's leading aviation organization, presented its new Sustainability Blueprint to achieve net-zero carbon emissions by 2050. Under ...
Germany's Microdrones Appoints Indonesian Distributor of Drone Surveying Equipment
German aerial mapping technology company Microdrones has recently appointed Multi Konsultindo Jaya, a Yogyakarta-based consulting, surveying, and mapping service provider, as ...
Cebu Pacific Embarks on Upgrading Fleet by 2027
Cebu Pacific, the Philippines' largest budget carrier, will push forward its plans to upgrade its entire fleet of Airbus to newer, more modern aircraft despite the negative ...
Bangkok-based Space Technology Company mu Space Receives BOI Highest-Rank Investment Incentives
Thailand's space technology company mu Space has secured the highest incentives available from the Thailand Board of Investment (BOI). Founded in 2017, the company develops ...
Bamboo Airways to Launch IPO in the US, Expands to Europe, Asia Pacific and North America
Vietnamese airline Bamboo Airways has announced plans to raise up to USD 200 million in an initial public offering (IPO) in the United States, potentially securing a market ...
Singapore's Sky Urban Solutions Launches Micro-Farming Solutions
Singapore's first commercialized vertical farm company Sky Urban Solutions has launched a new micro-farming system that combines aquaculture, vertical vegetable farming, and ...
Opportunities for High Tech Shrimp Farming in Vietnam
High tech shrimp farming is gaining traction in Vietnam. For instance, the province of Bac Lieu, in the Mekong Delta, recently revealed plans to expand super - intensive ...
Malaysia Launches QR Code to Trace Origins of Imported Beef
The Department of Islamic Development Malaysia (JAKIM), which is the agency responsible for overseas halal certification in Malaysia, has released a draft of the Malaysia ...
Dutch Manufacturer to have USD 265 Million Milk Factory Operating in 2023
Milk manufacturer PT Frisian Flag Indonesia (FFI) has begun developing a new production facility worth IDR 3.8 trillion (USD 264.6 million) at the Cikarang industrial ...
CP Foods Partners with Chiang Mai University for Insect-based Protein
Agro-industrial and food conglomerate Charoen Pokphand Foods PCL (CP Foods) has signed a Memorandum of Understanding (MoU) with Chiang Mai University to develop insect-based ...
Bayer Builds a Vegetable Farm in Laguna
German pharmaceutical and agricultural firm Bayer has built a second vegetable farm in the Philippines in line with its push for sustainable farming. Situated beside ...
PH's Largest Sardines Brand on Expansion Spree
The Philippines' largest sardines brand, Mega Global Corporation, continues on its biggest expansion in the company's history, a response to the double-digit growth in ...
More Luxury Companies Attracted by the Vietnamese Market
The Vietnamese market is attracting a growing number of global luxury companies. According to Statista, Vietnam's luxury goods market is estimated to reach USD 1.14 billion ...
LIXIL Launches DTC Flagship Store in Singapore
Japanese company LIXIL, the largest housing and building materials company in Japan, has launched a flagship showroom in Singapore. The 6,000 square feet store ...
Indonesia's E-Grocery Market to Reach USD 6 Billion by 2025
The COVID-19 pandemic is having a positive impact on the e-grocery market in Indonesia. While currently valued at USD 1 billion, the market is estimated to reach USD 6 ...
FGV Enters Animal Feed and Nutrition Segment with ALMA Brand
FGV Integrated Farming Holdings, a subsidiary of Malaysia's largest agricultural and agri-commodities company, FGV Holdings Bhd, has entered the animal feed and nutrition ...
Bangkok to Have New Lifestyle Mall in 2022
Property developer Boutique Corporation Public Company Limited is building a lifestyle community mall in Charoenkrung, a major road in Bangkok, that combines the very best of ...