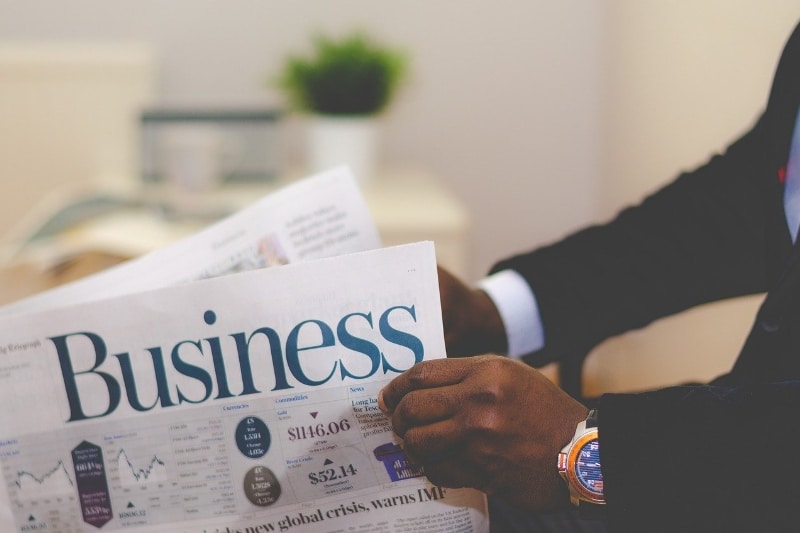 Business News
Business news to help you keep track of the latest developments and identify new opportunities across key sectors in Southeast Asia
Monthly Business News to Help You Understand the Market
Australia Sponsors GRAFT Challenge Vietnam to Support Vietnam's Agriculture
GRAFT Challenge Vietnam has been recently launched in order to assist promising AgriTech innovators from around the world in expanding into Vietnam. The program is sponsored ...
CP Group to Digitalize Lotus Supermarket Chain
Thailand's largest conglomerate. Charoen Pokphand (CP) Group, has announced that it will overhaul its Lotus supermarket chain in order to align to new shopping habits in the ...
Thailand Announces New Incentives for Semiconductor Manufacturing
Thailand Board of Investment (BOI) has announced plans to promote investment in the manufacturing of semiconductors and related R&D activities, aiming to strengthen the ...
Thailand to Complete the Largest Rail Station in the Region
The government of Thailand has just announced that the country is on track to open the largest rail station in Southeast Asia. The new Bang Sue Grand Station will open by the ...
Thailand to Test Retail Digital Currency in 2022
The Bank of Thailand has just announced that it plans to test its retail digital currency for the public in the second quarter of 2022 as an alternative payment option. The ...
Thailand Develops Robot Administering Covid-19 Vaccines
Researchers from Thailand's Chulalongkorn University have developed a machine to draw out Covid-19 vaccine doses more efficiently and optimize lower-than-expected. The new ...
PTT Pivots to Green Investments, Allocates USD 10 Billion
PTT, the Thai state-owned oil and gas giant whose sales account for about 10% of the nation's economic output, has embarked on a series of investments worth billions of ...
Thai SOEs Invest over USD 3 Billion in Energy Infrastructure Projects
Thailand´s State Enterprise Policy Office has reported that the country's state-owned enterprises (SOEs) have invested more than THB 100 billion (USD 3 billion) in energy ...
Thailand's Economic Recovery Accelerates, Resumes FTA Negotiations with the EU
The baht has depreciated by 10.4% against the dollar so far in 2021, helping the Thai export sector. According to the president of the Thai National Shippers' Council, the ...
Thailand Awards Korea Aerospace USD 78 Million Contract for Trainer Jets
In August 2021, South Korea´s leading aerospace manufacturer Korea Aerospace Industries (KAI) announced that it had signed a USD 78 million agreement with Thailand for the ...
Thailand Planning Initiative to Upgrade Farming Efficiency
The Bank for Agriculture and Agricultural Cooperatives (BAAC) has announced plans to develop smart solutions for helping farmers increase production and efficiency. The bank ...
AImazing Launches Analytics Software to Improve Mall Management Through Data Based Decisions
Retail-Tech startup AImazing has announced the launch of its retail-analytics data platform, aimed at allowing mall management and real-time data analytics without the need ...
Hyundai to Complete Singapore Electric Vehicle Plant in 2022
Hyundai Motor Group will complete its sophisticated assembly plant in Singapore in 2022, where it will assemble, sell and export the Hyundai Ioniq 5 and the Hyundai Ioniq 3 ...
New Centralized Cooling System in Tampines
As part of a project by Temasek Holdings and government-owned electricity and gas distribution company SP Group, seven buildings in Tampines – Central Tampines Mall, ...
Equinix Launches Fifth Data Center in Singapore
US-based data center operator Equinix has officially launched its fifth data center - named SG5 - at Tanjong Kling Data Centre Park. The launch marks the company's ...
Johnson & Johnson Vision to Develop Integrated Eye Health Ecosystem in Singapore
Johnson & Johnson Vision, the eye health unit of Johnson & Johnson Medical Devices Companies, will develop an integrated eye health ecosystem in Singapore that uses ...
NEA Establishes Green Financing Solutions
In mid-August 2021, the Singapore National Environment Agency announced the establishment of its SGD 3 billion Multicurrency Medium Term Note (MTN) Programme and Green Bond ...
Green Laws Proposed for Power Generation Companies to Reduce Singapore's Carbon Footprint
The Energy Market Authority (EMA) of Singapore has proposed changes to the country's Electricity Act, requiring power generation firms to improve the energy efficiency of ...