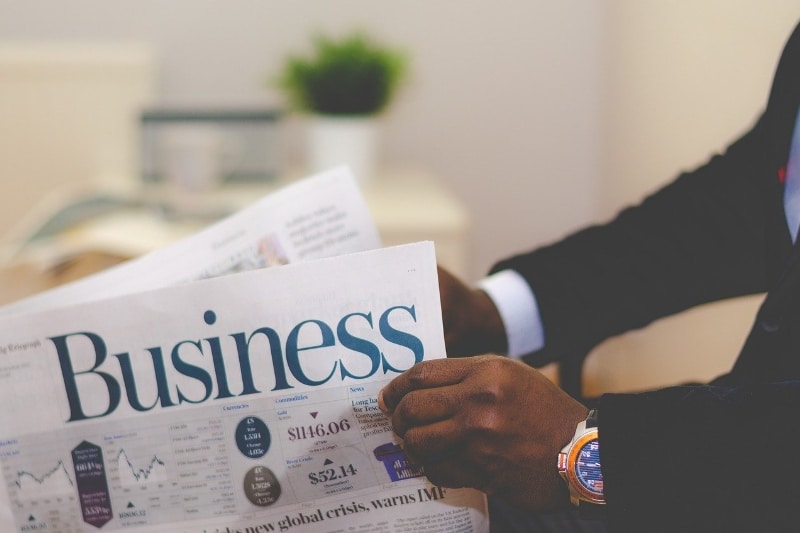 Business News
Business news to help you keep track of the latest developments and identify new opportunities across key sectors in Southeast Asia
Monthly Business News to Help You Understand the Market
Bluebird Group Appoints Darktrace to Defend Against Cyber-Threats
Darktrace, a global leader in cyber security AI, announced that Bluebird Group, an award-winning Indonesian transportation company, has chosen Darktrace AI to intercept ...
Korea's Hyundai Bested Turkey's Asfat Over Patrol Vessel Offer
The Philippine Navy, which has been retiring World War II-era ships since 2020, has been on a buying spree for replacement with brand-new and refurbished vessels. South Korea ...
Vietnam Seeking Improved Market Access for F&B in the US and the UK
Vietnam´s Deputy Minister of Agriculture and Rural Development recently proposed specific cooperation areas with the UK, such as the development of green and low-emission ...
Thales Cooperating in Vietnam for the Application Satellite Images
The Vietnamese Ambassador to France recently visited a Thales Group's facility in Cannes which specializes in developing technology solutions for satellite, aerospace, ...
Vietnam's Offshore Wind Power Industry Attracts Danish and Norwegian Firms
During recent talks with officials from Vietnam´s Ministry of Industry and Trade (MoIT), several Danish and Norwegian companies expressed their interest to promote offshore ...
Vietnam and US to Commit to Increase Trade and Investment
During the US trip of Vietnam's Prime Minister, which took place in May 2022, representatives from the two countries reaffirmed their intention to further grow their ...
Japan Funds Project for the Development of Large-Scale Production of Natural Rubber in Vietnam
The Japan International Cooperation Agency (JICA) and the Japan Science and Technology (JST) in cooperation with the Hanoi University of Science and Technology (HUST) and the ...
Vietnam's Growing Pharmaceutical Industry Attracting Foreign Players
Vietnam´s pharmaceutical industry is growing strongly, benefitting from stable input costs. According to SSI Research, during the first quarter of 2022 total pharmaceutical ...
Opportunities for Scientific and Technological Cooperation between Vietnam and South Korea
In May 2022, the Embassy of Vietnam in the Republic of Korea (RoK) organized an event with around 30 Vietnamese scientists and professionals in the RoK to discuss the ...
Vietnam Seeks to Modernize its Shipping Industry, Partners with USAID to Reduce Port Congestion
Vietnam's shipping industry benefits from a long coastline stretching from the Gulf of Tonkin to the Gulf of Thailand. The country also has the second-highest number of ...
Apple's Airpods Pro 2 to Be Manufactured in Vietnam
It has been recently revealed that Apple's newest wireless earphones, the AirPods Pro 2, will be mass manufactured in Vietnam in the second half of 2022, as part of the ...
SoKor to Fund an Agri Center, France to Assist Mango Export to EU Market
South Korea will be funding an agriculture mechanization center in Nueva Ecija, a city located in the north of Luzon. The grand project broke ground last May, with the ...
Japanese Motor Company Invests 7.39 Billion More Into its PH Operations
Nidec, a leading producer of motors found in hard disk drives, automobiles, and consumer and industrial equipment, would break ground for a new facility sometime in the third ...
First Philippine Holdings Allots Capex for Clean and Renewable Energy Projects
First Philippine Holdings Corp. earmarked PHP 51 billion (USD 953.2 million) of its capital expenditures mainly to fund the expansion of its power generation and property ...
Malaysia to Lead World's First Algae Biotech Consortium for Sustainable Future
Malaysia is slated to establish the world's first algal biotechnology consortium (ABC), which will serve as a critical component of a sustainable planet and a vital ...
Angkasa-X to Create Space Technology Ecosystem and Launch Satellites in 2023
An MYR 30 million (USD 6.8 million) earth station and space technology center is being built at the Universiti Sains Malaysia (USM) Engineering Campus in Penang state by ...
Malaysia to Lessen Palm Oil Export Tax to 4- 6% to Boost Market Share
Malaysia's Plantation Industries and Commodities Ministry announced a measure to reduce the palm oil export tax from 8% to between 4-6% to alleviate the global shortage of ...
Reservoir Link, AAH to Form JV Company For Energy Storage Solutions
Malaysia's energy-related services provider, Reservoir Link Energy Bhd and investment company, ADS Asset Holdings Sdn Bhd (AAH) are forming a joint venture and shareholder ...