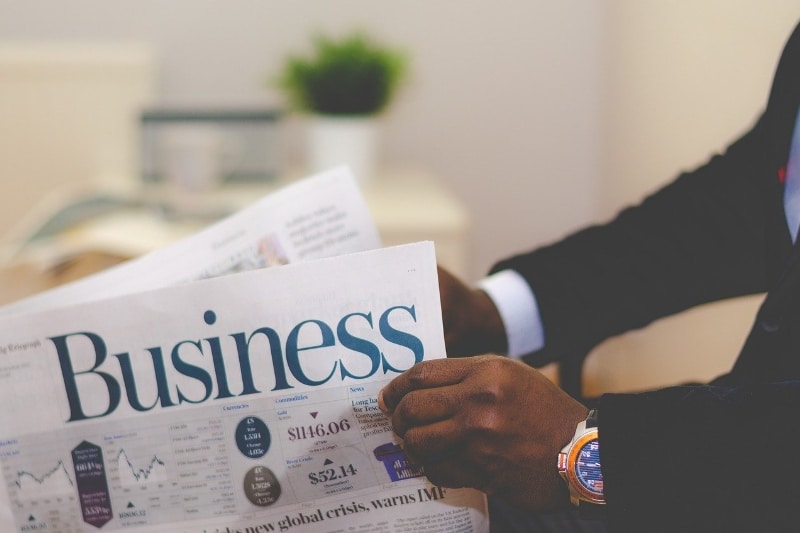 Business News
Business news to help you keep track of the latest developments and identify new opportunities across key sectors in South East Asia
Monthly Business News to Help You Understand the Market
365,000 Singapore Residents to Benefit from Higher Healthcare Subsidies
The Ministry of Health (MOH) in Singapore has reviewed the income criteria for means-tested healthcare subsidy and assistance schemes. More than 365,000 Singapore Residents ...
PLDT Subsidiary Signs Lease Agreements with Three Common Tower Providers
Smart is the latest addition to telecommunication companies partnering with common tower providers in an effort to ramp up network connectivity nationwide. The company has ...
Philippines Navy to Order Patrol Vessels from Austal
The Department of National Defense (DND) will source six new Offshore Patrol Vessels (OPVs) of the Philippine Navy from Austal Philippines, a Filipino-Australian ship building
Megaworld to Spend PHP 10 Billion to Build 8 Malls Outside Metro Manila
Leading real estate developer, Megaworld is planning to open eight new Megaworld Lifestyle Malls outside of Metro Manila, in key regional centers across the country in the ...
Manila Water Unit Opens New Hybrid Treatment Facility
Manila Water Philippine Ventures unit, Bulacan Aqua Estates, recently inaugurated an innovative treatment facility that will deliver as much as one million liters of clean, ...
Groundworks to Begin Soon for USD 3.5 Billion Subway in Manila's Top CBD
The Makati City government has recently signed a joint venture (JV) agreement with local contractor Philippine Infradev Holdings Inc. (Infradev) for the construction and ...
First PPP Project Launched to Support Universal Health Care Law in the Philippines
In August 2019, the Department of Health (DOH) of the Philippines launched its first Public-Private Partnership (PPP) project that aims to strengthen the implementation the ...
First Local Manufacturing of Side Member Panels Inaugurated by Toyota Motor Philippines
Toyota Motor Philippines Corp (TMP) recently inaugurated its PHP 1 billion (~USD 19 million) high-technology press line, allowing the company to begin with onshore ...
First Company Registered Under Revised Corporation Code in the Philippines
Markable Solutions Philippines, Inc., founded by two US nationals and an Indian partner, became the first ordinary corporation organized by less than five incorporators as a ...
Duterte Signs 25-Year Renewable Energy Franchise Granting Solar Firm Business to Distribute Electricity
President Rodrigo Duterte signed the Republic Act No. 11357 which grants a 25-year renewable Energy franchise to Solar Para sa Bayan Corporation (SPBC) to provide electricity ...
Smart EV Manufacturing Plant to be Opened in Negeri Sembilan
Malaysia is anticipated to have its first electric vehicle (EV) smart Manufacturing plant soon. A feasibility study has been initiated for a plant to be set up on a ...
MyNews Introducing Fresh Food at its Convenience Stores
MyNews Holdings Berhad, the parent company for local convenience store MyNews, has recently launched its own food processing center (FPC) to produce fresh food to be placed in
MEA Malaysia: 12th Malaysia Plan Will Focus on Shared Prosperity
Speaking at an economic symposium organized by the Malaysian Parliament on 26 July, the deputy secretary-general (macro) of  the Ministry of Economic Affairs (MEA) said that ...
Malaysian Firm to Provide Drone-Based Infrastructure Management Services in Japan
Aerodyne Group, a Malaysia-headquartered international drone-based managed solutions provider, has formed a partnership with Japan Infrastructure Waymark Co Ltd (JIW), a ...
Malaysia to Introduce Digital Content Ecosystem Policy to Boost Gaming & Animation Exports
The Ministry of Communications and Multimedia of Malaysia (MCMC) is working with the Malaysia Digital Economy Corporation (MDEC) to develop a Digital Content Ecosystem (DICE) ...
Malaysia to Gain Improved Access to Turkish Defense Technology
During a visit to Turkey in July 2019, the Malaysian Prime Minister, Tun Dr Mahathir Mohamad said that Turkey has offered to support the development of the local defense ...
Malaysia and Philippines Sign MoU to Boost Healthcare Collaboration
A Memorandum of Understanding (MoU) has been signed between the Health Ministries of Malaysia and the Philippines to foster collaboration in various areas of the healthcare ...
Green Energy Master Plan Launched in Kedah
Menteri Besar Kedah Incorporated (MBI Kedah) has launched the state's Green Energy and Renewable Energy Master Plan  which is supposed to provide guidance in Kedah's renewable