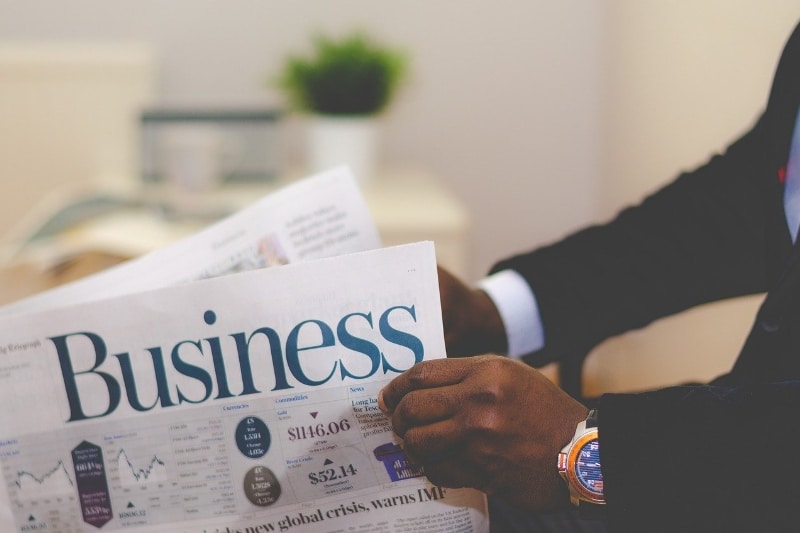 Business News
Business news to help you keep track of the latest developments and identify new opportunities across key sectors in Southeast Asia
Monthly Business News to Help You Understand the Market
Netflix Preparing to Open Vietnam Office
After years of discussions with officials and the completion of a risk assessment, U.S. streaming giant Netflix Inc. is opening a representative office in Vietnam. The risk ...
American Hospitality Group to Open 8 New Hotels in Thailand
As part of its expansion across the Asia-Pacific region, American hospitality group Best Western Hotels (BWH) will open eight new hotels in Thailand in 2023 to capitalize on ...
Genomics to Propel Indonesia's Earnings to USD 110 Billion
A 2023 white paper by East Ventures and Indonesia's health ministry suggests that Indonesia could generate a potential economic impact of about USD 110 billion by utilizing ...
UK-based GSMA and MDEC Collaborate to Boost 5G Application in Malaysia
Malaysia Digital Economy Corporation (MDEC), the lead government agency for digital economy in Malaysia, has signed a memorandum of understanding (MoU) with Groupe Speciale ...
Japan's Marubeni to Launch Tim Hortons in Singapore
In partnership with the Japanese conglomerate Marubeni Corporation, Tim Hortons is gearing up to launch in Singapore. Marubeni Growth Capital Asia Pte. Ltd, Marubeni's ...
Australian Water Specialist Waterco Expands Presence in Vietnam
Waterco, a Sydney-based water treatment and pool equipment manufacturer, has expanded its commercial footprint to Vietnam by establishing a sales and service center in Ho Chi ...
Singaporean Company Focusing on Blockchain for Food Safety and Security
The GrowHub Innovations Company is a technology-driven one-stop shop for farm-to-table solutions, catering to the food traceability and data analytics needs of consumers. The ...
German Firm Invests USD 16 Million Machine Parts Factory in Batangas
German company Zama Group is continuing to expand its production capacity with the construction of an 11,000-square-meter facility in Batangas, which is expected to be ...
9 in 10 Indonesians Plan to Purchase During Ramadan
According to a survey of over 2,000 Indonesians by The Trade Desk and YouGov, 88% of Indonesians plan to make a purchase during Ramadan. Female millennial online shoppers are ...
Petronas Awards 3 Oil and Gas Production-Sharing Contracts
Malaysia's state-owned oil and gas company, Petronas, has awarded three oil and gas production-sharing contracts as part of its 2022 bidding round. The contracts, awarded ...
Malaysia to Accelerate 5G Adoption with Ericsson and Intel
In order to accelerate Malaysia's transition to a digital economy, the Swedish telecom giant Ericsson and Intel, one of the biggest chipmakers in the world, are planning to ...
Veradigm Invests in Singapore-based Health Tech Startup Holmusk
US-based Veradigm Inc., has invested in Holmusk, a global behavioral health real-world evidence and data analytics company, headquartered in Singapore. Holmusk plans to ...
Hong Kong's Link Reit Acquires 2 Singapore Malls
Asia's largest real estate investment trust, Link Reit has made a foray into Singapore through its planned acquisition of two Singapore retail developments, Jurong Point and ...
The US Launches USD 18 Million E-Commerce Project to Support Digitalization of Filipino SMEs
The United States government, through the U.S. Agency for International Development (USAID), has launched a five-year, PHP 1 billion (USD 18 million) partnership with the ...
Foreign Investors Drawn to Vietnam's Booming Offshore Wind Market
Vietnam is registering a growing interest from foreign investors in the offshore wind industry. In order to achieve net zero emissions by 2050, the nation is currently ...
Thailand's PTTOR Aims for 7,000 EV Charging Outlets by 2030
PTT Oil and Retail Business (PTTOR), Thailand's state-run oil company, recently announced that it intends to establish the country's largest electric vehicle (EV) charging ...
Indonesia's Investment Coordinating Board Boosts Investment in EV Ecosystem
Several global and international investors are showing interest in Indonesia's electric vehicle (EV) battery ecosystem, according to Indonesia's Investment Coordinating Board ...
Malaysia Healthcare Travel Council, HIMSS Become Strategic Partners for Digital Boost
Malaysia Healthcare Travel Council (MHTC), a Malaysian government agency responsible for promoting healthcare travel industry has partnered with Healthcare Information and ...