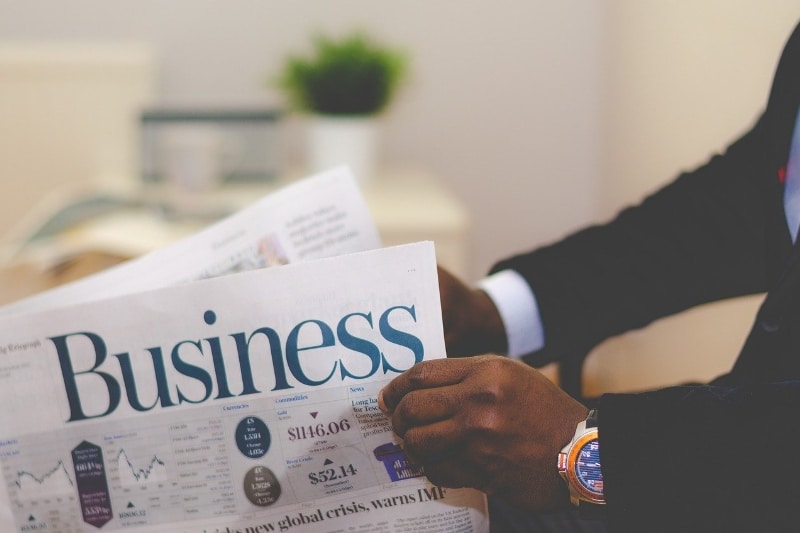 Business News
Business news to help you keep track of the latest developments and identify new opportunities across key sectors in Southeast Asia
Monthly Business News to Help You Understand the Market
UAE and Indonesia Sign Agreement for Cardiology Hospital Construction in Surakarta
Indonesian Minister of Health, Budi Gunadi Sadikin, and Minister of State of the United Arab Emirates (UAE), Ahmed Ali Al Sayegh, recently signed a Cooperation Agreement for ...
Indonesia Receives GBP 27 Million Grant from the UK for Green Economy Growth
Indonesia has received a grant of IDR 514 billion (GBP 27.2 million, or USD 33.5 million) from the United Kingdom to execute the second phase of the Low Carbon Development ...
Singapore and Indonesia Collaborate on Green Hydrogen Production and Export
Singapore's Sembcorp Utilities Pte Ltd and Indonesian state-owned utility company PT PLN have signed a joint development study agreement to explore the feasibility of ...
Indonesia and Czech Republic to Enhance Economic Cooperation
Indonesia and the Czech Republic have agreed to enhance cooperation in various fields, including infrastructure, transportation, vocational education, energy and mineral ...
Italy Prepares Patrol Ships Sales to Indonesia
Italy is in negotiations with Indonesia for the sales of two of its new PPA multi-purpose patrol vessels, an Italian minister reported to the Defense News. To expedite ...
Bella Bulgaria Launches USD 72 Million Food Project with Indonesian Firm
Food company Bella Bulgaria and Indonesian firm Garuda Mitra Utama (GMU) signed a cooperation agreement during the Indonesia-Europe Business Forum in Jakarta. The ...
Japanese Corporation Invests in Thai Subsidiary to Commercialize Polymers from Inedible Biomass
Toray Industries recently announced an investment of over USD 8 million in Thai entity Cellulosic Biomass Technology Co., Ltd. in order to upgrade cellulosic sugar production ...
Thaicom Selects Airbus for New Generation Satellite
Thaicom Public Company Limited, a leading Asian satellite and space technology company based in Thailand, recently announced the selection of Airbus, a European leader in ...
Thailand Approves 20 Investment Projects from Taiwanese Electronic Companies
The Board of Investment (BoI) of Thailand has recently greenlighted 20 investment projects worth over USD 820 million from Taiwanese electronics companies which are aiming to ...
Leading EV Manufacturer to Establish Operations in Thailand
Guangzhou Automobile Corp (GAC), a leading electric vehicle (EV) manufacturer, recently announced it plans to develop Thailand into a global production hub for its right-hand ...
PTTEP to Spearhead Solar Power for Petroleum Production in Thailand
Thai petroleum exploration and production company PTT Exploration and Production Public Company Limited, also known as PTTEP, recently launched a solar power project under ...
Airports of Thailand to Launch a New Terminal
Airports of Thailand (AOT) is preparing to soft-launch the Satellite 1 (SAT-1) terminal at Suvarnabhumi International Airport, following a successful trial run. During the ...
South Korean Tech Giant Enters the Thai Fintech Market
The subsidiaries of South Korean tech giant Kakao Corp are making successfully inroads in the Thai market. Kakao Pay just started offering its payment services in the ...
AI Solutions Set to Transform Thailand's Healthcare Sector
Recent analyses have highlighted how artificial intelligence (AI) solutions are transforming Thailand's healthcare sector, with new technologies designed to enhance patient ...
Apple Supplier Murata Opens New Factory in Thailand
Japanese electronic parts maker Murata Manufacturing has just opened a new plant in Thailand set to commence production in November 2024. It is expected that the Apple ...
Japanese Furniture Specialist Expands to Thailand
Japanese furniture and home furnishings company Nitori has plans to invest THB 240 million (USD 6.6 million) in order to expand its furniture business in Thailand in 2024. It ...
Philippines to Build Its First Vaccine Manufacturing Facility with Korean Partner
A partnership between Philippine firm Glovax Biotech Corporation and Korean pharmaceutical company, Eubiologics, will involve the building the Philippines' first ...
US Launches First Online Agricultural Trading Hub in the Philippines
The United States government launched its first agricultural e-commerce platform in the Philippines through the U.S Agency for International Development (USAID) in ...