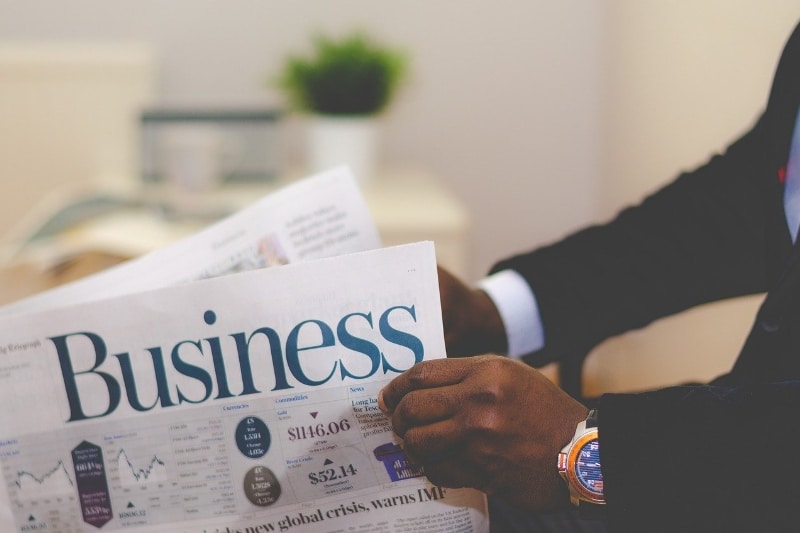 Business News
Business news to help you keep track of the latest developments and identify new opportunities across key sectors in South East Asia
Monthly Business News to Help You Understand the Market
Nestlé Partners with Kyochon To Roll-Out Meat-Free Menu in Malaysia
World's largest food and beverage manufacturer, Nestlé has partnered with South Korea's leading fried chicken brand, KyoChon to introduce a meat-free menu via its all-new ...
Vietnam Enhances Agrifood Sector Competitiveness
Vietnam's agricultural products are benefiting from the country's increasing integration into global value chains. However, industry experts highlight how the sector has yet ...
Tobacco Authority and Private Players Pushing for Commercialization of Cannabis and Hemp
According to the governor of the Tobacco Authority of Thailand (TOAT), the business value of cannabis and hemp could reach THB 10 billion ten (USD 315 million), which can ...
Three Government Agencies Collaborate on Agri Cold Storage Facility Program
The Departments of Agriculture (DA), Transportation (DOTr), and Energy (DOE) joined forces to provide farming and fishing communities in the Philippines access to refrigerated
New SGD 60 Million Fund to Support Transformation and Growth of Agri-Food Sector
The Singapore Food Agency (SFA) is establishing an SGD 60 million (USD 44.7 million) Agri-Food Cluster Transformation (ACT) Fund to support the transformation of the agri-food
Ministry of Agriculture Inks MoU with Microsoft for Digital Solutions
The Indonesian Ministry of Agriculture recently signed an agreement with Microsoft to provide smallholder farmers with technology-oriented solutions such as cloud-based ...
Flores Island Water Management System to be Upgraded
The Indonesian Ministry of Public Housing, in collaboration with the Korean Ministry of Environment, has launched a pilot project to upgrade the Flores Island water management
Vinamilk's Dairy Exports to China Take Off
Vietnamese dairy giant Vinamilk successfully exported ten containers of high-quality plant-based milk during the opening weeks of 2021, including almond and red bean soymilk, ...
Thailand Achieves Over USD 16 billion in Local and Foreign Investment in 2020
The Thailand Board of Investment (BOI) has revealed that in 2020 the country received a total of 1,717 applications from both local and foreign investors, representing a ...
Regional O+O Partnership Launched by Grab and AS Watson
Grab, South East Asia's largest mobile technology company, and AS Watson, the world's largest international health and beauty retailer, will collaborate across multiple ...
Indonesia's Food Delivery Market Ranks First in the Region
In 2020, Indonesia's food delivery service accounted for USD 3.7 billion in Gross Merchandise Value (GMV), making it the largest market in the region. Overall, the region's ...
IKEA to Open its Largest Store in the World in Manila by Q3/Q4 2021
Swedish furniture giant IKEA is on track to open its largest store in the world in Manila in the 3rd or 4th quarter of 2021. Towards the end of February 2021, it had already ...
FGV Introduces New Plant-Based Industrial Products to Expand its Brand in Asia Pacific
FGV Holdings Berhad (FGV), Malaysia's plantation and food conglomerate through its subsidiary firm Delima Oil Products Sdn Bhd (DOPSB) is planning to expand its downstream ...
Sunway Medical Center Introduces Telemedicine Command Center
Sunway Medical Centre, a leading private tertiary hospital in Malaysia has officially established a Command Center for Telemedicine Services which will serve as the focal ...
Singapore-based Thomson X Enters Strategic Partnership with Eye Healthtech Startup Plano
Thomson X, a wholly-owned subsidiary of the Thomson Medical Group (TMG), entered into a strategic partnership with Singapore-based healthtech startup Plano. The partnership ...
PEZA Opens First Pharma Ecozone in Bulacan
The Philippine Economic Zone Authority (PEZA) has officially granted Philstar Marketing Development, Inc. registration as a developer and operator of its First Bulacan ...
New Joint Venture for Production and Distribution of Covid-19 Test Platform
Achiko AG and PT Indonesia Farma Medis (PIFM) have established a new joint venture called PT Achiko Medika Indonesia. PFIM and Achiko will jointly manufacture and assemble ...
Japan's Healthcare Firms Expand Footprint in Vietnam
According to the Japan External Trade Organization (JETRO), Japanese companies operating in the healthcare sector are increasing their presence in Vietnam through both ...