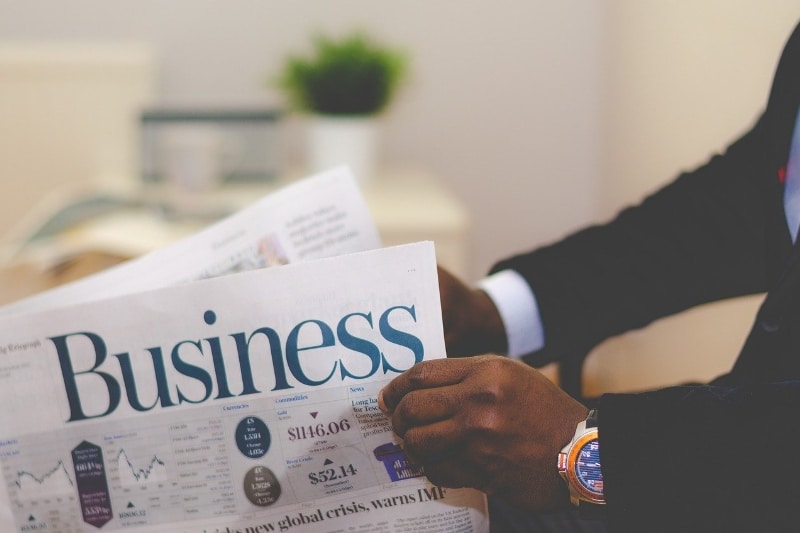 Business News
Business news to help you keep track of the latest developments and identify new opportunities across key sectors in Southeast Asia
Monthly Business News to Help You Understand the Market
Singapore Considers Offshore Hybrid Renewable Energy System
Two universities in Singapore, National University of Singapore and Nanyang Technological University have together teamed up with Keppel Infrastructure to study the ...
Biggest and Fastest Energy Storage Containers Built in Jurong Island Three Years Before Target
Singapore constructed Southeast Asia's largest energy storage system on Jurong Island, which are referred to as giant batteries and can store a minimum of 200 megawatt-hour ...
Singapore Signs Green Economy Agreement with Australia
Singapore and Australia have already agreed upon 17 projects as part of the bilateral Green Economy Agreement (GEA), signed by the two countries on 18 October. The GEA has ...
ASEAN and EU Ink Comprehensive Air Transport Agreement
In October 2022, at the 28th ASEAN Transport Ministers' Meeting, the Association of Southeast Asian Nations (ASEAN) and the European Union (EU) and its member states signed ...
Thailand's First Vegan Cheese Factory Opens
Swees Plant Based Foods Co., a Thai-based dairy-free cheese startup, recently announced that it will start production in the country's first vegan cheese factory in early ...
Thai Retailers Are Exploring New Formats
Thai retailers are evolving from big box stores with a wide variety of products and prices to next-generation stores catering to a modern lifestyle and capitalizing on ...
Singapore Allocates an Extra USD 165 Million to Enhance Food Security
Singapore, in late October, planned the second phase of the national R&D program on food, to address the food security challenges faced by the country. An extra USD 165 ...
Retail Crypto Investors to See Stricter Regulations in Singapore
In a bid to encourage blockchain-related innovation, the central bank of Singapore: Monetary Authority of Singapore (MAS) introduced stricter digital asset ...
Swiss Company Enters MRO Contract with PT Garuda Indonesia
SR Technics, a world-leading MRO service provider with headquarters in Switzerland, recently signed a multi-year CFM56-7B Engine Support contract with Indonesia´s flag air ...
Investment in Indonesia´s Largest Nickel Industrial Park Quadruple
Indonesia is witnessing a surge in investment for nickel. Specifically, the country´s nickel-based industrial park in Sulawesi's Morowali has seen investment to grow more ...
Technological Advancements in the Medical Field
Lunit, a medical AI software company, stated its participation in the 'Indonesia AI Healthcare Course', to demonstrate its product INSIGHT CXR, a CE-marked AI software that ...
AFD Inks Partnership with the Coordinating Ministry for Maritime Affairs and Investment to Implement Study in Indonesia
To implement a low-carbon transition study for Indonesia, the French Development Agency (AFD) signed a partnership with the Coordinating Ministry for Maritime Affairs and ...
New Regulation to Improve Renewable Energy Development in Indonesia
Presidential Regulation Number 112/2022 was officially issued by the President of Indonesia in late September. The new regulation, referred to as the 'Acceleration of ...
MyRepublic to provide new ICT solutions for Underserved Singaporean SMEs
Singaporean communications services provider MyRepublic recently announced the launch of Ignite, a new suite of enterprise ICT solutions catered to Small and Medium ...
Thailand Enhancing Cross-Border Trade through Infrastructure Connectivity
The Thai government is currently expanding the country's infrastructure connection with neighboring countries, which in turn is leading to higher cross-border trade. The Thai ...
Thailand Approves USD 100 Million for Siriraj Station and Hospital Facility
It has been recently announced that the Thai government has approved a budget of THB 3.85 billion (USD 100 million) for the construction of Siriraj station and hospital ...
Austrian Company and PTT Global Chemical Build Thailand's Largest Plastics Recycling Plant
Following 18 months of construction and installation, Austria´s ALPLA Group and PTT Global Chemical are opening the state-of-the-art ENVICCO food-grade recycling plant for ...
Thailand Launches New Visa to Attract Skilled Workers and Investors
Thailand has just launched its long-term resident (LTR) visa program. While aimed at highly skilled workers, the program is also expected to attract foreign investors. In ...