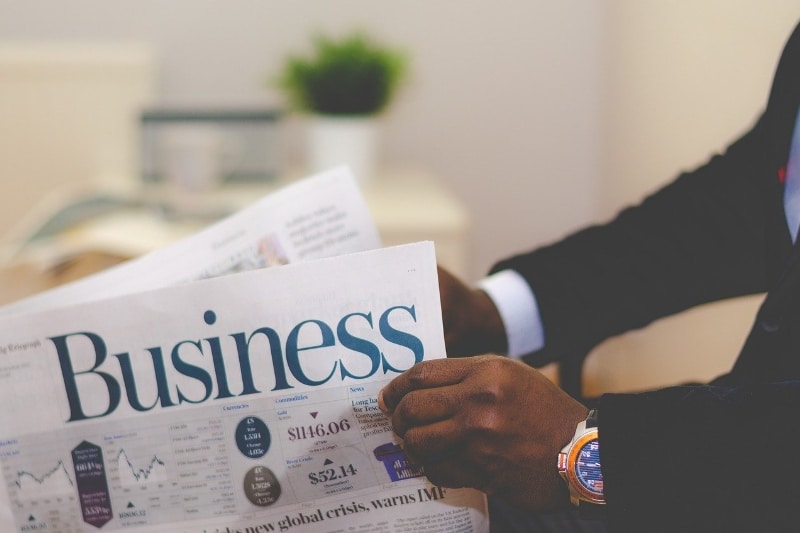 Business News
Business news to help you keep track of the latest developments and identify new opportunities across key sectors in Southeast Asia
Monthly Business News to Help You Understand the Market
Singapore's RWDC Raises USD133 Million to Produce Biodegradable Plastic Substitute
RWDC Industries Limited, a Singapore-based biotech start-up, successfully closed a USD 133 million two-stage Series B funding round. RWDC will use the funding to meet the ...
Singapore's EMA and Keppel O&M Launch Grant Call for Energy Solutions in Marine Sector
Singapore's Energy Market Authority (EMA) and Keppel Offshore & Marine (Keppel O&M) have forged a SGD 10 million (USD 7 million) partnership to develop innovative ...
Singapore, Australia, Canada, South Korea, New Zealand Commit to Facilitating Cross-Border Flows
On 1 May 2020, the Trade Ministers of Singapore, Australia, Canada, South Korea, and New Zealand held a video conference session, followed by the Joint Ministerial Statement ...
US Approves Two Possible Attack Helicopter Sales Packages for Philippines
The US State Department has notified the US congress that two possible sales of attack helicopters to the Philippines through Foreign Military Sales (FMS) were approved. The ...
Top Philippine Export Abaca in High Demand for Use as PPE Material
A raw material sourced from a type of banana plant, Musa textilis, is now in high demand due to the global shortage of one of the most important tools against the coronavirus ...
Project to Generate Energy from Food Waste Project Obtains Japanese Funding
METPower Venture Partners Holdings, Inc, a waste-to-energy venture of Metro Pacific Investments Corp (MPIC) with Dole Philippines, Inc was recognized as a joint crediting ...
Department of Science and Technology Proposes Creation of Virology Institute in Philippines
The Department of Science and Technology (DOST) in the Philippines announced that it has submitted a proposal for a creation of virology institute in the Philippines. The ...
ARUP Wins Contract to Develop New Water Source for Metro Manila
UK-headquartered consulting engineer, Arup, has wont a contract to help develop a new water source for Metro Manila that will pave the way to addressing the water woes of the ...
Philippines' Department of Finance Plans Flexible Incentives for Investors
The Department of Finance (DOF) in the Philippines is looking to offer customized fiscal and non-fiscal perks to investors under the Corporate Recovery and Tax Incentives for ...
Bank of the Philippine Islands Collaborates with Swiss Firm Avaloq on Digital Transformation
Bank of Philippine Islands (BPI), the country's fourth largest bank in terms of assets, has tapped Swiss leading fintech service provider, Avaloq, to digitalize BPI's ...
Siemens Gamesa Developing Innovative Hybrid Energy Plant in the Philippines
Siemens Gamesa is developing an innovative hybrid energy project in Puerto Galera on the island of Mindoro in the Philippines that will address the intermittency of renewable ...
Philippine Food Service Leader to Spend PHP 7 Billion in Response to COVID-19 Pandemic
Philippines-based Jollibee Foods Corporation (JFC), one of Asia's largest food service companies disclosed that it is going to spend PHP 7 billion (USD 138.1 million) to ...
More Malaysian Companies Venturing into Medical Supplies Manufacturing Driven by COVID-19
A growing number of Malaysian companies reportedly are venturing into medical supplies manufacturing, following the rapid surge in demand from domestic and global communities ...
Maskargo Operates A380 for E-Commerce Goods Delivery
MAB Kargo Sdn Bhd (MASkargo), a subsidiary of Malaysia Aviation Group whose portfolio also includes Malaysia Airlines Berhad, had on last April 26 operated the latter's ...
Malaysia's TNB Partners with Envision to Digitize Solar Operations
TNB Renewables Sdn Bhd (TRe), a wholly-owned subsidiary of Tenaga Nasional Berhad (TNB), Malaysia's national electricity utility company, has appointed Singapore-based ...
Malaysia's Teo Seng Paper Products Produces PEFC Certified Eco-Friendly Egg Trays
Teo Seng Paper Products Sdn Bhd (TSPP), a subsidiary of Teo Seng Capital Bhd, one of Malaysia's largest egg producers has become the first company in the country to obtain ...
Malaysian, Taiwanese Firms Enter Partnership to Manufacture Automotive Lighting Parts
MCE Holdings Bhd, one of the largest automotive electronics and mechatronics parts manufacturers in Malaysia has entered into an agreement with Taiwan-based Juoku Technology ...
Malaysian Palm Oil Council Exploring Blockchain to Enhance Traceability
The Malaysian Palm Oil Council (MPOC) is working with BloomBloc, a blockchain development company based in Switzerland and Malaysia, to implement blockchain technology in the ...