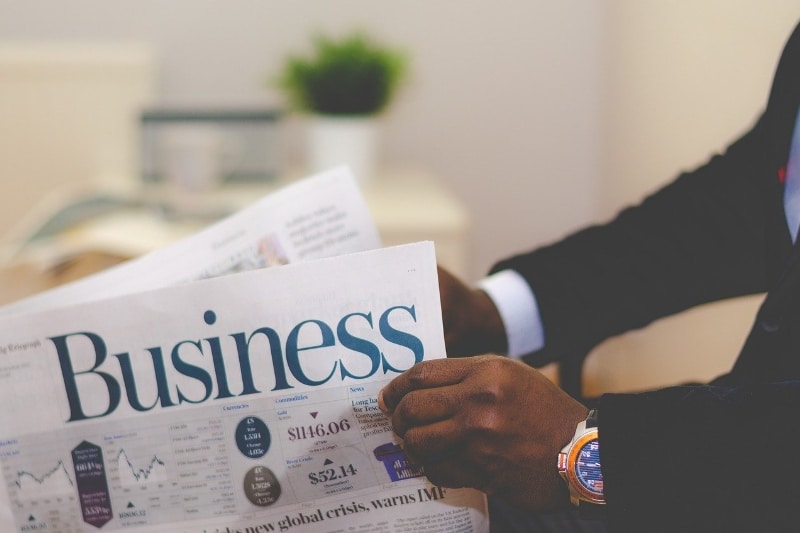 Business News
Business news to help you keep track of the latest developments and identify new opportunities across key sectors in Southeast Asia
Monthly Business News to Help You Understand the Market
Vietnam Targets USD 10 billion Fruit and Vegetable Exports by 2030
Despite Covid-19's impact in the first quarter of 2021, Vietnam's fruit and vegetable exports value showed positive growth of 6.1% year-on-year, reaching USD 944 million. In ...
The Philippines Approves Two Syngenta Products for Drone Use
The Fertilizer and Pesticide Authority (FPA) under the Department of Agriculture has given conditional registration to two products of Syngenta Philippines, namely the Alika ...
Singapore Launches Future Ready Food Safety Hub (FRESH)
Singapore's Future Ready Food Safety Hub (FRESH) was jointly launched by Nanyang Technological University (NTU Singapore), Singapore Food Agency (SFA), and the Agency for ...
Kerry Group to Invest EUR 30 Million in Manufacturing Facility in Indonesia
Irish taste and nutrition company Kerry Group has announced plans to invest EUR 30 million (USD 36.2 million) to build a manufacturing facility in Karawang, Indonesia. ...
BlueNalu Partners with Mitsubishi and Thai Union for Cell-cultured Seafood
BlueNalu, a California-based company that develops cell-cultured seafood products, has announced the signing of two different memorandums of understanding (MoU) with ...
AirAsia Group Berhad's B2B Platform, MAFI Aspire to Help More Malaysian Farmers
AirAsia Group Bhd's business-to-business (B2B) e-commerce platform, airasia farm, as well as the Ministry of Agriculture and Food Industries (MAFI) and several other ...
Sony Pictures to Open the World's First Columbia Pictures Theme and Waterpark in Thailand
Sony Pictures Entertainment has teamed up with Thai company Amazon Falls to set up a 14-acre (5.66 ha) amusement park called Aquaverse based on its Columbia Pictures ...
Shopee, SkillsFuture Singapore Teams Up to Help SMEs Build E-Commerce Capabilities
South East Asia's leading e-commerce platform Shopee has partnered with SkillsFuture Singapore (SSG) through the SkillsFuture Queen Bee program to help small and medium-sized ...
Philippines Office Space Demand Rises 22.5% in First Quarter of 2021: LPC
The Philippines office market registered positive growth as demand rose by 22.5% in the first quarter of 2021 on account of optimism on post-pandemic economic recovery, ...
Indonesian Social Commerce Startups Bag Fresh Funding
Indonesia-based social commerce startup KitaBeli has raised USD 10 million Series A funding to expand operations into the Indonesian island of Java and tier 2—4 cities. The ...
Halal Food Delivery App Ode Jee Plans to Expand Services Nationwide
Malaysian halal food delivery start-up Ode Jee is looking to expand its services nationwide by the end of the year. The company started operating in Johor state in ...
Foreign Players Target Vietnam's Growing Retail Market
Vietnam boasts one of the most dynamic retail markets in the world. According to the General Statistics Office of Vietnam, the total retail sales of consumer goods and ...
Thailand Attracting Electric-Vehicle Manufacturers
The electric vehicles (EVs) sector is rapidly developing in Thailand, with a growing number of foreign players entering the market. The demand for EVs is expected to increase ...
Swedish Oatly Partners with Yeo's for USD 30 Million Vegan Milk Factory in Singapore
Swedish oat milk producer Oatly and the Asian heritage beverage giant Yeo Hiap Seng (Yeo's) have entered into a USD 30 million-worth long-term partnership to produce oat milk ...
South Korean SKC to Establish Copper Foil First Overseas Production Base in Malaysia
SKC Inc, the world's largest producer of copper foil and part of South Korean conglomerate, SK Group is planning to spend USD 620 million to build its first overseas ...
Mitsubishi Corp Exploring Clean Fuel Ammonia Production in Central Sulawesi
Mitsubishi Corporation has entered into an agreement with Japan Oil, Gas and Metals National Corporation (JOGMEC), Indonesia's PT Panca Amara Utama (PAU), and the Bandung ...
Foxconn and VinFast to Explore Partnership on Electric Vehicles
Foxconn, the world's largest assembler of consumer electronics, has started discussions with Vingroup, the largest conglomerate in Vietnam, related to collaborating in the ...
Companies Planning to Open Vaccine Manufacturing Facilities in the Philippines
A number of companies are planning to establish vaccine manufacturing facilities in the Philippines in the next few years as the country continues its push to become "vaccine ...