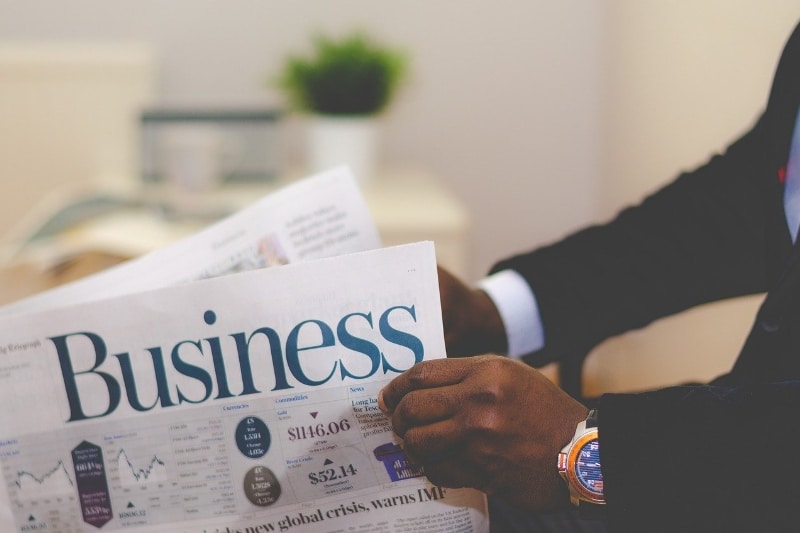 Business News
Business news to help you keep track of the latest developments and identify new opportunities across key sectors in Southeast Asia
Monthly Business News to Help You Understand the Market
1-GW Solar Projects by Solar Philippines to Operate Next Year
The Philippines is expected to ramp up its renewable energy sources as Solar Philippines, the nation's largest solar company, is eyeing 1-GW solar projects to start ...
Vietnam's Masan to Partner with De Heus on Animal Protein Value Chain
Masan MEATLife Corporation (MML), one of Vietnam's largest consumer-focused business groups, and De Heus Vietnam, one of the global leaders in the animal nutrition and ...
Leading Semiconductor Manufacturer to Start Production in Vietnam
In September 2021, Universal Scientific Industrial Co., Ltd. (USI) announced that it had completed the first phase for the construction of its new manufacturing base in ...
Vietnam Approves New Master Plan on Seaport System
In September 2021, Vietnam's deputy prime minister signed a decision approving the development plan of a seaport system in 2021-2030, with a long-term goal of 2050. Under the ...
VNPT and Nokia Sign Agreement on Digital Infrastructure Development
Vietnam Posts and Telecommunications Group (VNPT) and Finnish IT and consumer electronics company Nokia have signed a cooperation agreement with the aim to upgrade and ...
Vietnamese E-pharmacy Startup Secures USD 1 Million
In September 2021, it was announced that Vietnam's E-pharmacy startup Medigo secured a USD 1 million investment from venture capital firm Touchstone Partners, an early-stage ...
Vietnam Leads in Asia Pacific for Growth of Solar and Wind
According to a recent study conducted as part of a collaboration between the Australian National University, the Norwegian Institute of International Affairs, and the ASEAN ...
Vietnam to Start Importing LNG in 2022
It has recently been announced that Vietnam plans to begin importing LNG in 2022. Importantly, the government considers LNG to be one of the most efficient solutions to ...
Foreign Companies Continue Investing in Vietnam despite Covid-19
Several foreign firms, including the Swedish-Swiss multinational food packaging and processing company Tetra Pak, have recently announced new investment into Vietnam, despite ...
Bamboo Airways Signs Agreement for GEnx Engines
Bamboo Airways has signed an agreement to purchase GEnx engines for its Boeing 787-9 aircraft order of 10 firm and 20 options valued at close to USD 2 billion list price with ...
Vietnam and Australia Collaborate in Organic Food Production and Trade
The "Promoting organic food certification & trade between Australia and Vietnam" project was launched in September 2021, supported by the Australian Government. The ...
Big C Expanding to Cambodia
Thai grocery and general merchandising retailer Big C has just opened its first store in Phnom Penh, Cambodia´s capital. The opening of the first store in Phnom Penh is part ...
Japanese Printer Manufacturer Switching from China to Thailand
Japanese IT maker Oki Electric Industry (OKI) has just announced that it will shift its printer manufacturing activities from China to Thailand as part of efforts to focus on ...
Thailand Plans New Private Shipping Line
Bloomberg has reported that Thailand is planning to launch a national shipping company in 2022 in order to enhance its trade capabilities, reduce transport costs and become a ...
New Incentives for Investments in Digital Activities in Thailand
As part of its efforts to revamp its promotion policies for digital businesses, Thailand's Board of Investment (BOI) has announced the consolidation of its list of promoted ...
Thailand to Launch Smart Healthcare Platform with Huawei
The Thai Department of Medical Services (DMS) and Huawei Technologies Thailand have just agreed to establish a smart platform that will enable advanced medical treatments ...
Dow Piloting Plastic Recycling in Thailand
American multinational chemical corporation Dow Chemical has joined a project with the Thailand Institute of Scientific and Technological Research (TISTR) aimed at developing ...
Australian Company Exploring Lithium and Geothermal Fields in Thailand
It has been reported that Australian mining company Pan Asia is raising up to USD 8 million to fund exploration and development activities at lithium and geothermal lithium ...