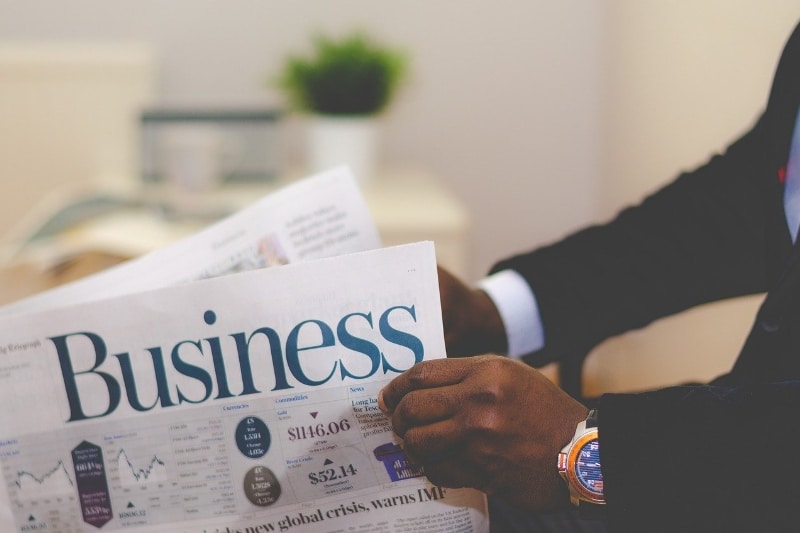 Business News
Business news to help you keep track of the latest developments and identify new opportunities across key sectors in Southeast Asia
Monthly Business News to Help You Understand the Market
Landmark with Berths for Green Ship Trials to be Built on Southern Waterfront
During Singapore's Maritime Week in early April, the Maritime and Port Authority of Singapore (MPA) announced that a new 9,000 square meter integrated hub, named The Waves, ...
Enterprise Automation Platform, Workato, Launches Digital Automation Hub in Singapore
In April, enterprise automation platform company Workato announced the launch of Singapore's first Digital Automation Hub to help enterprises use automation to transform ...
Sheng Siong to Open Up to Five Supermarkets Annually in Next Few Years
In a bourse filing in April, the Supermarket Operator, Sheng Siong, announced that it aims to open three to five stores annually in the next three to five years, expanding ...
Japanese Company Considers Collaboration for LNG Supply Chain in Thailand
Japanese LNG importer Jera has just concluded a memorandum of understanding (MoU) with Electricity Generating Public Company Limited (EGCO), a Thai power generation company, ...
Sanofi Begins Construction of Unique Evolutive Vaccine Facility in Asia
In April, Sanofi officially commenced its Evolutive Vaccine Facility (EVF), in the presence of Singapore's Deputy Prime Minister and Coordinating Minister for Economic ...
New National Consortium in Singapore to Advance Clinical Research and Innovation
In April, Singapore's Minister for Health Mr. Ong Ye Kung officially launched a new national consortium, the Consortium for Clinical Research and Innovation, Singapore ...
Rising Demand for Digital Asset Exchange Platform License in Thailand
Gulf Innova, the subsidiary of the Thai public company Gulf Energy Development, entered into an agreement with Binance Group to jointly study avenues for the development of ...
In Thailand Fashion Tops Ranking for Online Shopping Products
According to a recent survey by market research firm Nielsen, fashion products are the most popular online shopping items in Thailand. Other industries, such as grocery and ...
Thammasat University Collaborates for Thailand´s Medical Hub Scheme
Thailand's public research university, Thammasat, is collaborating with state and private players to create a 'Medical Valley' in Pattaya under the Eastern Economic Corridor ...
Singapore and New Zealand Synergize for Sustainable Aviation
Singapore's Ministry of Transport (MOT) and the Civil Aviation Authority of Singapore (CAAS) today entered into an agreement on Sustainable Aviation with the New Zealand ...
Thailand Approves Enhanced Measures to Boost Electric Vehicles Sector
Thailand's Board of Investment (BOI) has approved fresh incentives for investments in the Electric Vehicles (EV) sector. This is in line with the Thai government's policy to ...
Thailand to Accelerate Digital Uptake of Its Agrifood Industry
The Thai government has pledged to hasten the digital transformation plans of the country's food and agriculture industry this year. The focus areas will include big data, ...
The United States to Assess Thailand's F-35 Procurement Potential
It has been recently reported that a team sent by the US Air Force will evaluate if Thailand can procure and maintain the Lockheed Martin F-35 Lightning II fifth-generation ...
Thailand Developing Four New Economic Corridors and Related Incentives
Thailand is preparing investment incentives for four new economic corridors, namely the Southern Economic Corridor, the Northeastern Economic Corridor (NEEC), the Northern ...
ADB and Energy Absolute Sign Agreement for Electric Ferry Fleet
The Asian Development Bank (ADB) and Energy Absolute, one of the largest renewable energy companies in Thailand, have signed a THB 160 million (USD 4.7 million) loan ...
Thailand Extends Bio-plastic Incentives, Aims to Become Regional Leader
Thailand has just extended the 25% corporate tax exemption for bio-plastic players, aiming to promote the country as a bio-hub in the Southeast Asian region. According to ...
Hospitals Expanding Aggressively in Indonesia
According to Deal Street Asia, PT Saratoga Investama Sedaya Tbk, a publicly listed Indonesian investment company, is now in talks to sell its stake in Primaya Hospital ahead ...
Japanese Furniture Brand Nitori Retail to Open First Singapore Store
Japanese furniture and home furnishing brand Nitori Retail opened its first outlet in Singapore in March 2022, spanning the entire fourth floor (31,630 sq ft) of Courts ...