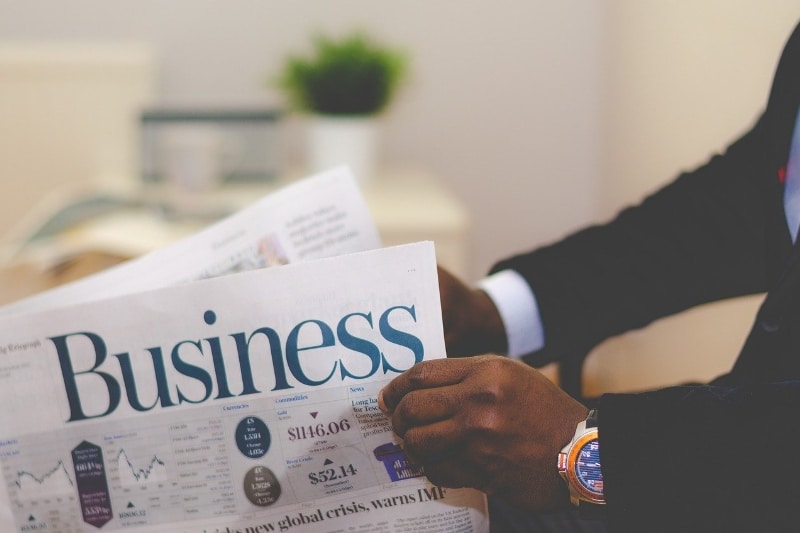 Business News
Business news to help you keep track of the latest developments and identify new opportunities across key sectors in South East Asia
Monthly Business News to Help You Understand the Market
BOI Takes Steps to Accelerate Medical Sector Investment and Ease COVID-19 Impact
In April 2020, Thailand's Board of Investment of Thailand (BOI) approved a series of measures aimed at mitigating the impact of the coronavirus or COVID-19 outbreak on ...
American Company Delivers Shredders to Industrial Waste-Power Plant in Thailand
SSI Shredding Systems, based in Oregon, US, has delivered three shredders to Thai enterprise SCG Cement-Building Products Co Ltd, which will use the machines for its fuel line
Singapore's Last Mile Logistics Firm Ninja Van Raises USD 279 Million amid COVID-19
Singapore-based Ninja Van recently became one of South East Asia's best funded startups when it raised USD 279 million in Series D funding round amid COVID-19. Launched in ...
Singapore-based startup ABM Respiratory Care Designs IoT-enabled Tele-Ventilator
The COVID-19 pandemic has highlighted not only a shortage of ventilators but also an enormous strain on healthcare professionals managing many ventilators at once. Medtech ...
Singapore Awards 5G Spectrum and Aims for Nationwide 5G Coverage by 2025
Singapore's Infocomm Media Development Authority (IMDA) recently named Singtel Mobile Singapore Pte Ltd (Singtel) and the Joint-Venture Consortium (JVCo) formed by StarHub ...
Singapore Appoints GS Engineering to Construct Integrated Train Testing Center
Singapore's Land Transport Authority (LTA) has awarded a SGD 639.5 million contract for the design and construction of an Integrated Train Testing Center (ITTC) to GS ...
Plant-Based Meat Alternative Producer to Set Up Manufacturing Center in Singapore
Growthwell Group, a Singaporean producer of plant-based meat alternatives, has secured USD 8 million in a funding round led by Singapore's sovereign wealth fund, Temasek to ...
UK's THG Group Partners Singapore Airlines to Charter 100+ Flights
THG, the British online retailer, plans to charter more than 100 flights in cooperation with Singapore Airlines, taking distribution into its own hands instead of relying on ...
Singapore's RWDC Raises USD133 Million to Produce Biodegradable Plastic Substitute
RWDC Industries Limited, a Singapore-based biotech start-up, successfully closed a USD 133 million two-stage Series B funding round. RWDC will use the funding to meet the ...
Singapore's EMA and Keppel O&M Launch Grant Call for Energy Solutions in Marine Sector
Singapore's Energy Market Authority (EMA) and Keppel Offshore & Marine (Keppel O&M) have forged a SGD 10 million (USD 7 million) partnership to develop innovative ...
Singapore, Australia, Canada, South Korea, New Zealand Commit to Facilitating Cross-Border Flows
On 1 May 2020, the Trade Ministers of Singapore, Australia, Canada, South Korea, and New Zealand held a video conference session, followed by the Joint Ministerial Statement ...
US Approves Two Possible Attack Helicopter Sales Packages for Philippines
The US State Department has notified the US congress that two possible sales of attack helicopters to the Philippines through Foreign Military Sales (FMS) were approved. The ...
Top Philippine Export Abaca in High Demand for Use as PPE Material
A raw material sourced from a type of banana plant, Musa textilis, is now in high demand due to the global shortage of one of the most important tools against the coronavirus ...
Project to Generate Energy from Food Waste Project Obtains Japanese Funding
METPower Venture Partners Holdings, Inc, a waste-to-energy venture of Metro Pacific Investments Corp (MPIC) with Dole Philippines, Inc was recognized as a joint crediting ...
Department of Science and Technology Proposes Creation of Virology Institute in Philippines
The Department of Science and Technology (DOST) in the Philippines announced that it has submitted a proposal for a creation of virology institute in the Philippines. The ...
ARUP Wins Contract to Develop New Water Source for Metro Manila
UK-headquartered consulting engineer, Arup, has wont a contract to help develop a new water source for Metro Manila that will pave the way to addressing the water woes of the ...
Philippines' Department of Finance Plans Flexible Incentives for Investors
The Department of Finance (DOF) in the Philippines is looking to offer customized fiscal and non-fiscal perks to investors under the Corporate Recovery and Tax Incentives for ...
Bank of the Philippine Islands Collaborates with Swiss Firm Avaloq on Digital Transformation
Bank of Philippine Islands (BPI), the country's fourth largest bank in terms of assets, has tapped Swiss leading fintech service provider, Avaloq, to digitalize BPI's customer