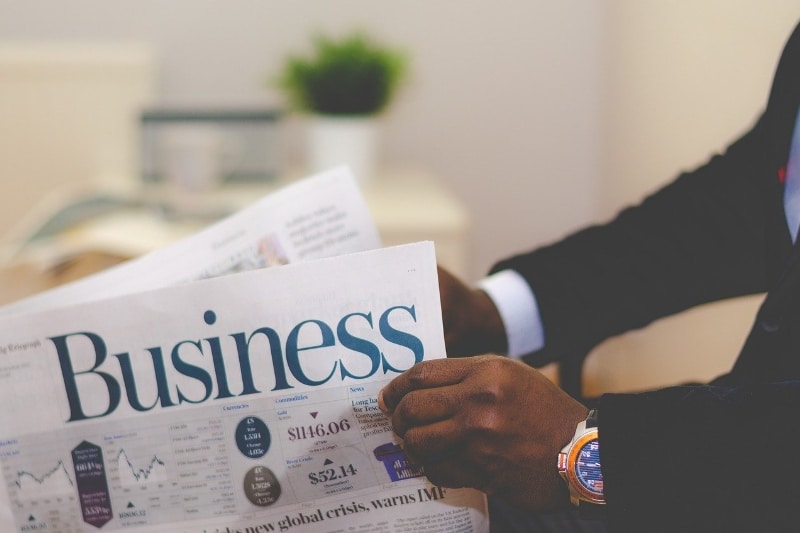 Business News
Business news to help you keep track of the latest developments and identify new opportunities across key sectors in Southeast Asia
Monthly Business News to Help You Understand the Market
Implementation of Sugar Tax in Malaysia Postponed to July
After taking into account feedback from stakeholders, the Malaysian government decided to postpone the implementation of sugar tax on soft drinks and juices to July 1 from ...
G3 Global Partners Chinese Firms for USD 1 Billion AI Park
China Harbour Engineering Company Ltd (CHEC), G3 Global Bhd and China's SenseTime Group Ltd have signed a Memorandum of Understanding (MOU) to set up the first artificial ...
ECRI Institute Opens Medical Device Evaluation Laboratory in Malaysia.
Pennsylvania, USA-based ECRI Institute, an independent authority on Medical practices and products, opened its first Medical device evaluation laboratory outside the United ...
Collaboration of Petronas Chemicals with Dow on EO facility
Petronas Chemicals Glycols Sdn Bhd, a subsidiary of Petronas' petrochemical arm and Malaysia's leading chemicals producer, Petronas Chemicals Group Berhad, has signed an ...
China-Backed Railway Project in Malaysia to Resume After Cost Reduction
The East Coast Rail Link (ECRL) project in Malaysia is being revived after a significant reduction in the price by China. According to initial plans, the project would build ...
UK-Based Plastic Recycling Company to Build Five Plants in Indonesia
London-based plastic recycling company Plastic Energy Ltd (Plastic Energy) is going to develop five recycling plants in the province of West Java in Indonesia. The company ...
Turkey Supplies Torpedo Countermeasure to Indonesian Navy
Aselsan, a Turkish defense electronics company, is supplying its ZOKA range of acoustic torpedo countermeasure for Indonesian Navy (Tentara Nasional Indonesia - Angkatan Laut ...
Services and Information App Launched by Indonesia's Health Ministry
The Ministry of Health of Indonesia launched a heath information application called Sehatpedia. Available on Android platforms, the application has five features: Live ...
Oman Investing USD 15 Billion in Indonesian Energy Project
Oman's Overseas Oil and Gas (OOG) is investing USD 15 billion to build a new oil refinery and petrochemical plant in Bontang, East Kalimantan in Indonesia, together with a ...
New Rolling Stock Plant Being Opened in Indonesia
PT Industri Kereta Api Indonesia (PT Inka), Indonesia's state-owned rolling stock manufacturer, held a groundbreaking ceremony on 2 April for a new rolling stock plant in ...
Indonesian Logistics Start-up Kargo Receives USD 7.6 Million Seed Funding
Kargo, a logistics startup based in Indonesia, announced in late March that it has received USD 7.6 million seed funding. The investment was led by Sequoia Capital India and ...
Indonesia Seeks USD 7.7 Billion Investment for Three Economic Zones
On April 1, 2019, the Indonesian President launched three special economic zones (SEZs) in East Kalimantan, North Sulawesi and North Maluku. Investors in the SEZs will ...
Indonesia Halts Implementation of E-Commerce Tax
Sri Mulyani Indrawati, Indonesia's finance minister, has announced that Indonesia is halting the implementation of PMK 210/2018, a regulation which governs the taxation of ...
First Phase of Mass Rapid Transit System Opened in Jakarta
Indonesia's president Joko Widodo inaugurated the first phase of Jakarta Mass Rapid Transit (MRT) on April 24,2019. The project was funded by the Japan International ...
Vietnam to Raise Retail Electricity Prices by 8.36%
The Ministry of Industry and Trade (MoIT)'s Electricity Regulatory Authority has raised the retail price for electricity by 8.36% to an average of 1,864.4 VND (USD 0.0804) ...
Vietnam Government Launches National E-document Exchange Platform
The government office has launched a National e-Document Exchange Platform that connects Vietnam government offices, ministries, agencies, and localities, and enables secure ...
Vietnam Government Exploring Measures to Reduce Industrial Energy Use
With the industrial sector account for 47% of Vietnam's total Energy consumption, the country's Ministry of Industry and Trade (MOIT) is reviewing businesses to explore ...
Van Don EZ Being Developed in Vietnam's Quang Ninh Province
The Vietnam government is planning to develop Quang Ninh Province's Van Don economic zone (EZ) into a dynamic economic hub with a focus on tourism, as well as the production ...