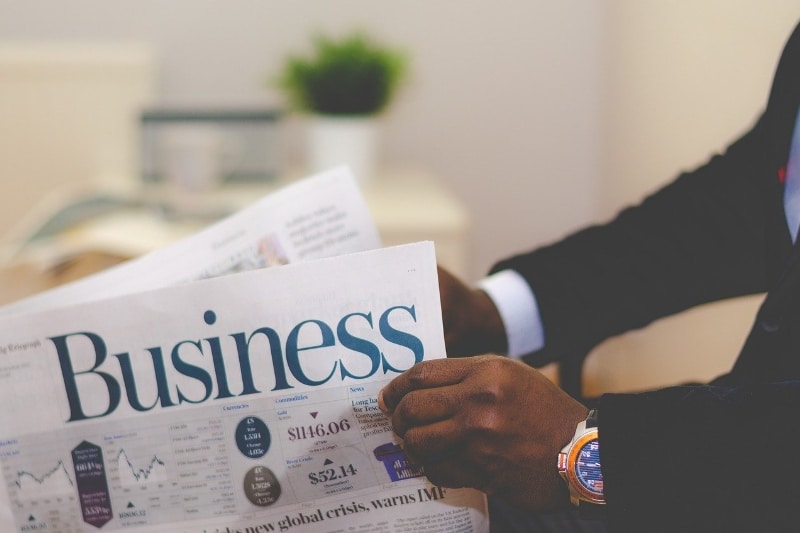 Business News
Business news to help you keep track of the latest developments and identify new opportunities across key sectors in Southeast Asia
Monthly Business News to Help You Understand the Market
Vietnam Buying Combat Training Aircraft from Russia
According to reports in the Russian media, Vietnam has signed a USD 350 million contract to buy at least 12 Yak-130 combat training aircraft from Russia. The Yak-130 which ...
Vietnam and China Reach New Landmark in their Commercial Ties
Vietnam's exports in 2019 rose 8.4% to USD 264.189 billion, while imports rose 6.8% to USD 253.071 billion. Vietnam recorded a trade surplus of USD 11.12 billion last year, ...
Second Centralized IT Zone Established in Danang
Vietnam's Prime Minister has approved the establishment of Danang Information Technology Park (DITP) as Danang's second Centralized Information Technology (CIT) zone after Da ...
Saigon Co-op Launches Three New Supermarkets in Vietnam
Saigon Co.op opened three new Co.opmart supermarkets in An Giang, Ho Chi Minh City and Dak Lak in Vietnam, increasing its total number of stores to 126. Each of these ...
Pilot Plastic Recycling Project Being Initiated in Danang
According to a report in VietnamPlus, Environment and Urban Company (URENCO) will implement a pilot project for plastic waste recycling in Danang through a partnership ...
Pegatron to Manufacture Styluses for Samsung Smartphones in Vietnam
Taiwanese electronics manufacturer Pegatron, which is a supplier for Apple and Samsung is reportedly planning to construct a Manufacturing facility in the north of Vietnam to ...
Ho Chi Minh City Implementing Integrated E-Tax System
The Ho Chi Minh City Department of Taxation plans to implement an integrated e-tax system from 10 February 10 to improve tax service quality for taxpayers making tax ...
EVN Receives Approval for Continued Purchase of Rooftop Solar Power
According to media reports, Vietnam's Ministry of Industry and Trade (MOIT) has approved state-owned Vietnam Electricity (EVN)'s proposal to continue buying power from ...
All HCMC Residents to Have Electronic Medical Records in Central Database by 2025
The Ho Chi Minh City People's Committee has announced that a central database will be created for the city's health facilities by 2025, storing electronic Medical records ...
Two New Budget Airlines to Start Operations in Thailand in 2020
In December 2019, the director-general of the Civil Aviation Authority of Thailand (CAAT) said that two new budget airlines are expected to launch operations in Thailand ...
Thailand to Set up Water Management Command Center Headed by PM
The government of Thailand is setting up a water management command center to address water shortages, which could be the worst seen in the country for decades. The setting ...
Thai Government Imparting Big Data Skills to 1,000 Officials
According to the Bangkok Post, the Digital Economy Promotion Agency (Depa) is aiming to train 1,000 government officials with big data skills at the Government Big Data ...
Thai Economy Expected to Grow by 2.5% and 2.8% in 2019 and 2020 Respectively
The Bank of Thailand (BOT) released the December 2019 issue of the Monetary Policy Report in January 2020. According to the report, the Thai economy is projected to expand at ...
Thai E-Commerce Enabler Raises USD 15 Million
Bangkok-headquartered ecommerce enabler, aCommerce announced the closing of a USD 15 million funding round from Indies Capital Partners on 14 January 2020. The USD 15 million ...
Thai Department of Highways to Work on Seven Major Projects During 2020
Thailand's Department of Highways has seven key projects lined up for 2020, with a combined value of more than THB 124 billion (USD 4.1 billion), reported the Bangkok Post. ...
Ping An and Bangkok Dusit Offer Overseas Video Consultations for Chinese Patients
Chinese healthcare ecosystem platform, Ping An Healthcare and Technology Company Limited (Ping An Good Doctor) has partnered with Thailand's largest private healthcare group, ...
New 4.8 MW Waste-To-Energy Plant Starts Operations in Thailand
A new waste-to-Energy plant in Thailand, with an installed capacity of 4.8 MW, started commercial operations in December 2019. The facility generates Energy from industrial ...
BOI Thailand Approves Four Large-Scale Industrial Projects Worth 30 Billion Baht
The Board of Investment (BOI) of Thailand approved four large-scale industrial projects in December 2019, with a total investment of THB 30.17 billion (USD 997 million). The ...