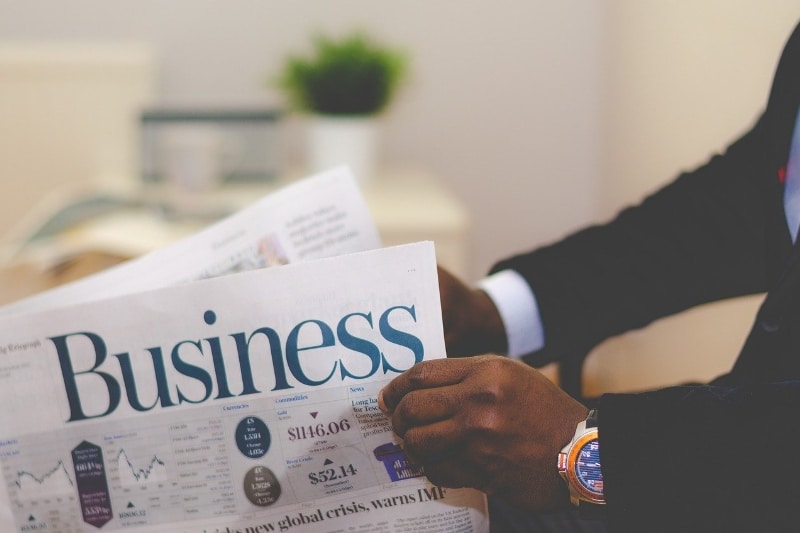 Business News
Business news to help you keep track of the latest developments and identify new opportunities across key sectors in Southeast Asia
Monthly Business News to Help You Understand the Market
Tanglawan Philippine LNG Inc Receives Approval to Build Terminal
The Tanglawan Philippine LNG Inc has been granted by the Department of Energy the Notice to Proceed to build an LNG terminal in Batangas. The company plans to break ground by ...
Spain Offers €300 Million Funding for Philippine Infrastructure Projects
Two memorandum of understanding (MOU) are currently being finalized by the Spanish Embassy in the Philippines and the Philippines' Department of Finance (DOF), following ...
Philippines Legislature Passes Bill Creating Space Agency
In December 2018, the Philippines House of Representatives approved House Bill No. 8541, or the Philippine Space Development Act, designed to help beef up the country's ...
Philippine Bill Aims to Open SMEs and Start-ups to Foreign Investors
The Philippine House of Representatives has approved House Bill No. 8764 on its final reading, which attempts to amend the Republic Act No. 7042, referred to as the Foreign ...
New Law in Philippines Aims to Enhance Government Response to HIV-AIDS
The Philippine government is going to strengthen its response to Human Immunodeficiency Virus (HIV) and Acquired Immune Deficiency Syndrome (AIDS) cases as President Rodrigo ...
ICS-Verint Venture to Develop National Cybersecurity Platform for Philippines
The Department of Information and Communications Technology (DICT) in the Philippines has awarded a contract for the development of a national cybersecurity platform called ...
DENR Prepares to Launch Manila Bay Rehabilitation Project
The Philippine government has entrusted the Department of Environment and Natural Resources (DENR) to spearhead the rehabilitation of Manila Bay. President Rodrigo Duterte is ...
Cargill Subsidiary and Filipino Realtor Ramp up Development of Industrial Complexes
The Philippine subsidiary of multinational firm Cargill, Cargill Joy Poultry Meats Production (or C-Joy), has partnered with Filipino company CentralHub Industrial Centers to ...
SME Corp-Huawei Release Study on Digitalization of Malaysian SMEs
Following a Memorandum of Understanding (MoU) between SME Corp Malaysia and Huawei Technologies (M) Sdn Bhd signed in November 2017, a study involving 2,033 SMEs representing ...
Sarawak Energy, Shell MDS to Explore Hydrogen Production in Sarawak
The Sarawak state-owned Energy company, Sarawak Energy Bhd (Sarawak Energy) has signed a Memorandum of Understanding (MoU) with Shell MDS (Malaysia) Sdn Bhd (Shell MDS) to ...
Negeri Sembilan CM Unveils Development Plan for Malaysia Vision Valley 2.0
A comprehensive development plan (CDP) for Malaysia Vision Valley 2.0 (MVV 2.0) was launched by the Chief Minister of the state of Negeri Sembilan on 13 December, 2018. MVV ...
Malaysian Authorities Seeking Proposals to Rejuvenate Subang Airport
The Star Newspaper reported recently that Malaysia Airports Holdings Bhd (MAHB) has initiated a request for proposals (RFP) from local and global consultancies in a bid to ...
Malaysia Aims to Become ASEAN Train Equipment Manufacturing Hub
The Malaysian government is keen to position its self as the rail equipment Manufacturing hub in the ASEAN region based on a strong partnership with China, according to ...
Healthy Growth Projected for Medical Device Export in 2019
Exports of Medical devices from Malaysia is expected to cross MYR 23 billion (USD 5.6 billion) in 2019, with the Association of Malaysian Medical Industries (AMMI) ...
DKSH Buys Auric Pacific's Singapore and Malaysia FMCG Distribution Business
Swiss company, DKSH signed an agreement in December 2018 to acquire the consumer goods distribution business of Auric Pacific in Singapore and Malaysia for an initial price ...
Diesel Vehicles in Malaysia to use 10% Palm Oil Biodiesel
Malaysia's Prime Minister, Tun Dr. Mahathir Mohamad has launched the B10 Biodiesel Programme for all diesel vehicles in the transportation industry starting from 1 February ...
Cautious Economic Growth Anticipated for Malaysia in 2019
Malaysia is expected to experience slower growth in 2019, in anticipation of global trade uncertainties which would affect the trade flows to the region. While the government ...
Jakarta Plans to Fine Retailers for Single Use Plastic Bags
According to a report in the Jakarta Post, Governor Anies Baswedan is drafting a gubernatorial regulation to ban single-use plastic bags in Jakarta. The draft would come into ...