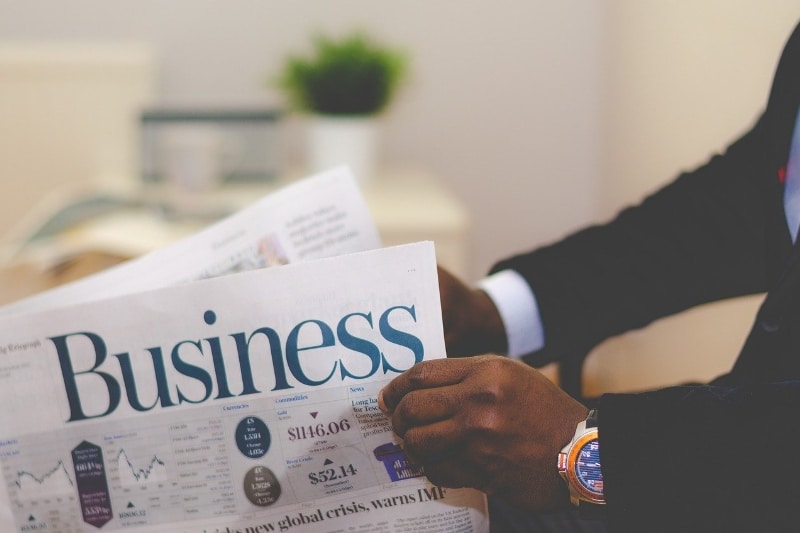 Business News
Business news to help you keep track of the latest developments and identify new opportunities across key sectors in Southeast Asia
Monthly Business News to Help You Understand the Market
Denmark Cooperates with Vietnam to Build a 3.5GW Offshore Wind Project in Binh Thuan
Copenhagen Infrastructure Partners (CIP), together with Asiapetro and Novasia Energy, has signed a memorandum of understanding (MoU) with Binh Thuan People's Committee to ...
Tecco Group and Philux Global Funds Launch Infrastructure Fund for Vietnam
Vietnam-based Tecco Group has signed an agreement with PHILUX Global Funds, to launch PHILUX Infrastructure Fund, the first-ever Luxembourg-based infrastructure fund for ...
Shopback Officially Launched in Vietnam
ShopBack, the Asia Pacific region's leading rewards and discovery platform, launched its website and mobile app in Vietnam on August 8th. Founded in 2014, ShopBack now serves ...
Akzonobel Invests in a Green Manufacturing Plant
Dutch multinational company AkzoNobel has expanded its site in Vietnam, which includes a green manufacturing plant for marine and protective coatings as well as adhesive ...
AIA Introduces 'Personal Medical Case Management Service' in Vietnam
On July 16, AIA launched its Personal Medical Case Management Service (Song Hanh Y Te) in Vietnam along with global healthcare services provider Medix Group to support ...
New Tender for the Thailand Genomics Sequencing Center
Following the 2019 approval from the Eastern Economic Corridor (EEC) Committee of a plan to set up a genome sequencing facility aiming to raise Thailand's competitiveness in ...
Thai Shipbuilder Launches New Patrol Vessels for the Royal Thai Navy
Marsun Limited, a Thai shipbuilding company, has built two more M36-class patrol boats which will enter service with the Royal Thai Navy (RTN), with the boats being built at ...
PTT Global Chemical to Buy Automation Equipment from Doosan
PTT Global Chemical, Thailand's state-run petrochemical company, has signed a USD 13 million contract with Korea's Doosan Logistics Solution. The Korean company will provide ...
Thai Cabinet Approval Requested for Two New Rail Routes in the North and Northeast
Approval for two new rail routes, the Den Chai-Chiang Rai-Chiang Khong in the upper North and the Ban Phai-Mukdahan-Nakhon Phanom in the upper Northeast, will be requested ...
Rayong Province Seeks Funds for Wastewater Treatment Projects to Cope with EEC
The Rayong Provincial Administration Organization, as one of three provinces where the Eastern Economic Corridor (EEC) is located, has requested new funds from the EEC Policy ...
New Thai JV to Focus on Telecom Services Via Low-Earth Orbit Satellites
Thaicom and CAT Telecom recently announced the creation of Nation Space and Technology Company Limited, a joint venture (JV) between the two companies. The JV will focus on ...
Investments in Thailand's Food Sector Increase Despite COVID-19 Outbreak
Since 2019 a total of 116 investment promotion applications for food processing and drinks manufacturing projects in Thailand have been registered, totaling USD 600 million ...
IEAT Seeks Support for Waste-To-Energy Scheme
The Industrial Estate Authority of Thailand (IEAT) is asking for help from energy officials in order to beef up the waste-to-energy policy with the purpose of better ...
Amendments to Civil and Commercial Code Improve Thai Business Climate
Thailand's Government, aiming to support business and to simplify the process of setting up and conducting business in the country, has approved in June 2020 new amendments ...
Potential Antibody Treatment for Yellow Fever Developed in Singapore
Researchers from Antimicrobial Resistance (AMR) collaborating with researchers from the Massachusetts Institute of Technology (MIT), and also with local institutions such as ...
Singapore Establishes Asian Institute of Digital Finance
The Asian Institute of Digital Finance (AIDF), a research institute that will develop deep capabilities to support the needs of digital financial services in Asia, will begin ...
UOL Group Developing Singapore's First Zero Waste Hotel
The UOL Group. one of Singapore's leading property development companies, will redevelop the Pan Pacific Orchard hotel into a biophilic and zero-waste 347 room hotel. This ...
UOB and Getz Partner to Lower Costs and Increase Online Presence for F&B
United Overseas Bank (UOB) and Getz, an end-to-end food and beverage (F&B) digital solution provider, announced a collaboration in order to help F&B businesses set up ...