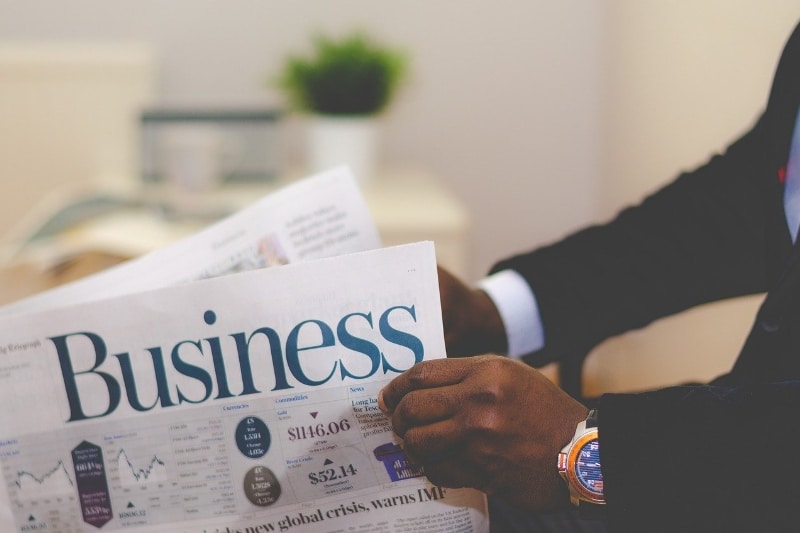 Business News
Business news to help you keep track of the latest developments and identify new opportunities across key sectors in South East Asia
Monthly Business News to Help You Understand the Market
Indonesia to Receive USD 300 Million from ADB for Geothermal Electricity Generation
An Indonesian state-owned company, PT Geo Dipa Energi (GDE) is to receive USD 300 Million from Asian Development Bank (ADB). The fund will be used to expand its geothermal ...
Indonesian Government to Develop 89 New 'Strategic' Projects
The Indonesian government is to continue developing 89 new projects amid the COVID-19 pandemic, worth USD 94.8 billion from 2020-2024. These projects are additional to the ...
New USD 472 Million Terminal Approved for HCMC's Tan Son Nhat Airport
The Airports Corporation of Vietnam (ACV) has received approval for a USD 472 million project for building a new Passenger Terminal 3 at  Ho Chi Minh City's Tan Son Nhat ...
Japanese Company to Build New Sewer System to Clean To Lich River in Hanoi
A Japanese company will use novel technology to build a sewer system under the To Lich river in Vietnam's capital city, Hanoi. The sewer will be 21 km long, including a 11.4 ...
Denmark Supporting Offshore Wind Energy Development in Vietnam
The Danish Energy Agency (DEA) and the Vietnamese Electricity and Renewable Energy Authority are working together to prepare an Input to Roadmap report for offshore wind ...
Dairy Industry in Vietnam Expected to Continue on Growth Path in 2020
The Vietnam Industry Research and Consultancy (VIRAC) forecasts that the dairy industry will continue to grow in 2020, with increasing investment in dairy farms to reduce ...
Proposed PPP Law in Vietnam Expected to Help Attract Infrastructure Investments
A new law in Vietnam on investments through the Public-Private Partnership (PPP) model is expected to come up for final approval soon. The draft law was published by the ...
Apple Reported to Be Shifting 30% of Global AirPod Production to Vietnam
According to media reports, between three to four million units of Apple's AirPods or 30% of the total output, will be made in Vietnam. Mass production for the AirPods started
Ho Chi Minh City Making Progress on Planned Metro System
The Ho Chi Minh City (HCMC) administration has asked the Department of Planning and Investment to evaluate the pre-feasibility study of metro line no.5, whose total capital ...
Pilot Mobile Money Project Waiting for Vietnam PM's Approval
The State Bank of Vietnam, the country's central bank, announced that a mobile money pilot project has been submitted to the Prime Minister (PM) for approval. It ...
Vingroup Designs Two Invasive Ventilator Models for COVID-19 Treatment
Vietnamese conglomerate, Vingroup, announced it has designed two invasive ventilator models, which are compliant with international standards, while maintaining high ...
Thai Retailers Find Alternative Sales Strategies During Coronavirus Outbreak
In order to keep their businesses running amid the Covid-19 outbreak, retailers in Thailand are experimenting with a mix of alternative sales strategies like drive-through and
Thailand Convention and Exhibition Bureau Starts Digital MICE Services
Responding to the challenged of the spread of the COVID-19 and global lockdown, the Thailand Convention and Exhibition Bureau (TCEB), the government agency tasked with ...
Thai Hospitals Tap on ICT Solutions to Fight COVID-19
China's Huawei Technologies and the Thai Ministry of Digital Economy and Society and have revealed plans to provide Artificial Intelligence (AI) solutions and 5G technology to
Thai Airways Presses Ahead with MRO Facility After Airbus Dropout
Thai Airways International has announced that it will press on with its project to build a USD 339 million maintenance facility east of Bangkok, after its partner Airbus ...
Siam Commercial Bank Implements Blockchain Solution for Cross-Border Payments
Siam Commercial Bank (SCB), one of Thailand's largest banks by assets, has revealed the formation of a partnership with Ripple which provides an enterprise blockchain solution
New Thai Low Cost Airlines Selects Triumph for Boeing 737 Wheels Service
Triumph Group has announced that Triumph Aviation Services-Asia Ltd (TASA) has been awarded a contract by Thai Summer Airways Co, Ltd to provide maintenance and repair support
China Energy Engineering to Build 90-MW Solar Farm in Thailand
In April 2020, a unit of China Energy Engineering Corp (CEEC), China Gezhouba Group International Engineering Co Ltd, signed a contract worth around USD 500 million to design ...