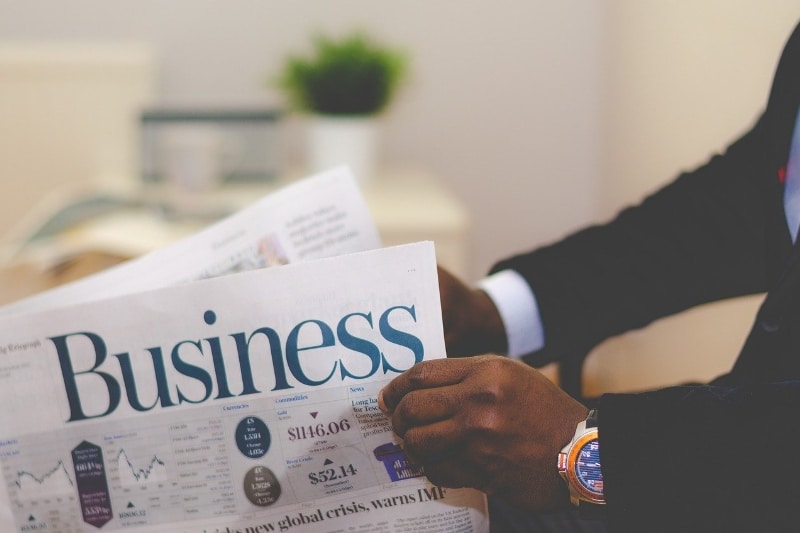 Business News
Business news to help you keep track of the latest developments and identify new opportunities across key sectors in Southeast Asia
Monthly Business News to Help You Understand the Market
New Luxury Mall to be Built in Indonesia
Investment holding company Tuan Sing Holdings Limited and real estate specialist Mitsubishi Estate Co., Ltd. (MEC) are teaming up to develop an international luxury outlet ...
Vietnam and US to Tighten Bilateral Relations in Trade and Investment
Vietnamese government officials recently held a meeting with a delegation from the US-ASEAN Business Council (USABC) and representatives from 28 leading US corporations in ...
Singapore Introduces Supercomputer for Medical Research
Singapore's National Supercomputing Centre (NSCC), SingHealth, and American chipmaker Nvidia have just announced the co-development of a supercomputer that will speed up ...
The Philippines Collaborates with Israel on Dairy Sector
The Embassy of Israel in the Philippines and the Israel Economic Commercial Mission to the Philippines commenced a partnership with the Philippines' Department of Agriculture ...
Malaysia's Renewable Energy Target – 40% by 2035
Malaysia's Energy and Natural Resources Ministry has doubled the country's green energy or Renewable Energy (RE) generation target to 18,000 megawatts (MW) by 2035, up from ...
Thailand's Largest Cement Maker Focuses on Green Manufacturing
Siam Cement Group (SCG) is refocusing its operations on green manufacturing. Specifically, it has been recently reported that Thailand's largest cement maker and industrial ...
Singapore Economy 2030 Plan is to Grow Trade, Services and Enterprises by USD 1 trillion
The Singapore government has unveiled a new plan to strengthen local businesses in various sectors, with an aim to significantly grow the export value from SGD 805 billion ...
Livingstone Health to Partner with Vietnam to Develop Hospital Capabilities
Health Holding Livingstone, a Singapore-based multidisciplinary healthcare group, has recently partnered with the National Phytopharma Joint Stock Company and Truth Assets ...
KATC and GMI AERO SAS France to Build Aviation Repair Facility in Sabah
KKIP Aerospace Training Centre (KATC), a subsidiary of Sabah's industrial park KKIP Sdn. Bhd. will construct a licensed composite repair facility in Sabah and Asia for GMI ...
French Government Eager to Supply Assets for Philippines' First Submarine Force
France has once again reiterated its keen interest to work with the Philippine government in strengthening the country's maritime capabilities. The two governments have ...
SAP Launches Digital Innovation Hub to Spearhead Next Generation Engineering
In March 2022, German multinational software company SAP announced that it had launched SAP Labs Singapore, a digital innovation hub that is expected to help drive product ...
Malaysia to Construct its First Smart Cocoa Plantation Plan
Malaysian Cocoa Board (MCB), the federal statutory agency responsible for the cocoa industry, is collaborating with several partners to build the first smart cocoa plantation ...
Japanese Government Collaborates with the Philippines to Promote Proper Waste Disposal
Amid the COVID-19 pandemic threats to public health and the environment, the National Solid Waste Management Commission (NSWMC) and the Japanese government are working ...
Indonesia to Acquire French Scorpene-Class Submarines
The Indonesian Navy plans to acquire French Scorpene-class submarines, which are jointly built by French shipbuilder Naval Group and Spain's Navantia, and feature a modular ...
Medtecs Eyes USD 2-B Worth Industrial Town Project
Medtecs International, the world's leading provider and distributor of personal protective equipment (PPE), is in talks with the government to put up a nearly USD 2-billion ...
MOU to Boost Indonesia and Switzerland Investments Cooperation
Switzerland, the 10th largest foreign investor in Indonesia in 2021, with an investment value of USD 599.8 million via 281 projects, has signed a three-year memorandum of ...
SIT Punggol to Build Largest Private Microgrid in Singapore
The Singapore Institute of Technology (SIT) has announced that the Singapore Power Group (SP) plans to invest up to an additional USD 6 million to enhance the microgrid it ...
Vietnam's Race to Open Cold Storage Systems
Investments in cold storage facilities in Vietnam have begun to take off in recent years as a result of rising demand. According to Savills, a global services firm ...